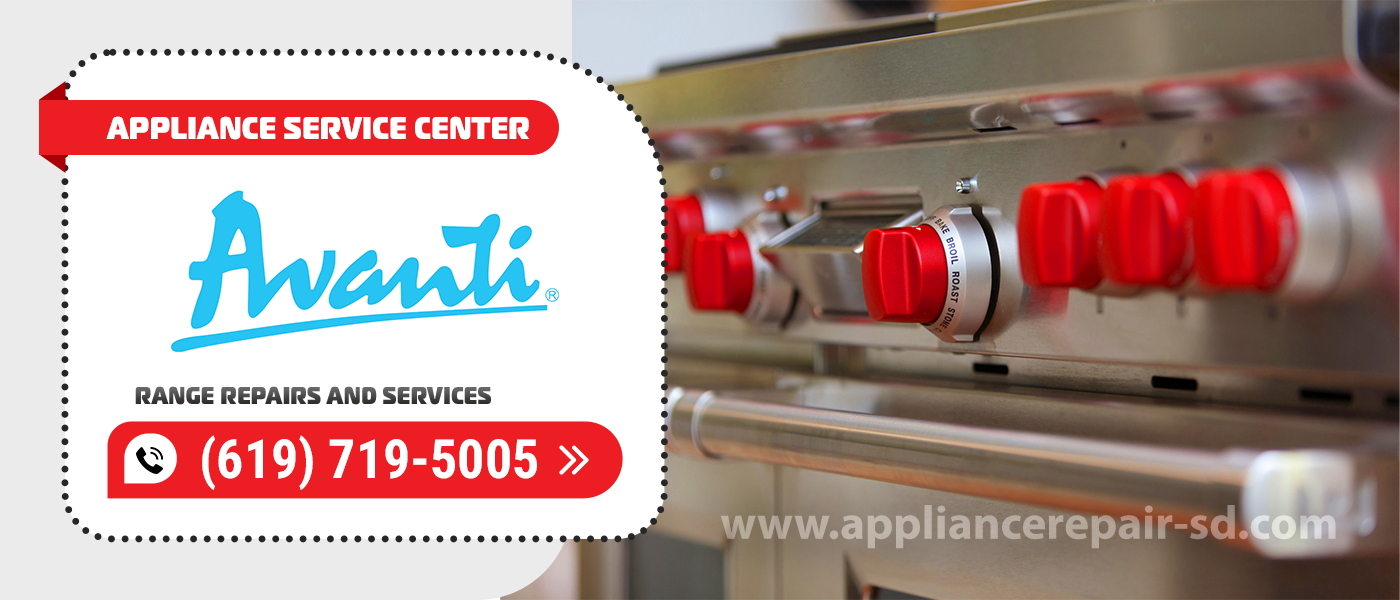 Since 2001, Appliance Service Center is engaged in professional and prompt repair of various household appliances. Avanti combi ranges have earned the trust and love of many homeowners. But even the most reliable appliances can fail. We are qualified to perform Avanti Range Repair in San Diego County in a professional manner. We have proven our professionalism with time and quality appliance repairs.
If your range fails, don't immediately run to the store for a new one. Contact us in a way that is convenient for you – call us or leave a request on the website. Your first step and the mechanism are started. We won't make you wait long. Our manager will contact you to clarify the model and nature of the breakdown. And our Avanti Range Repair and Service technician will be with you that same day.
What kind of breakdowns do our technicians fix?
The burner won't light up or go out.

The burner goes out during operation.

The igniter doesn't work or clicks constantly.

The burner won't turn on or the gas burns weakly.

The burner smokes.

Gas knobs do not turn properly.

Oven burner fails to ignite.

Oven burner switches off after the knob is released.

Gas odor.
These and many other malfunctions can be repaired by our craftsmen. Save your health and your time – leave the repairs to the professionals.
Why choose us
Appliance Service Center provides a wide variety of services for repairing appliances, connecting, and installing appliances of different models and manufacturers. We are constantly expanding our list of serviced appliances. Both individuals and the whole company turn to us for professional repair.
Today you can fix practically everything with us. Overall, this time we have earned the respect and trust of our customers. We have many loyal customers who recommend us to others and come back to us! Our job is to help you, so Avanti Range Repairs we do quality, fast and with a guarantee.
Reliability
You can be sure of the quality of service we provide! We have Avanti Range Repair and Service by craftsmen with over 20 years of experience. We use only original parts in our repairs. We provide up to 90 days warranty on the work and parts.
Individual approach
We will take your machine to work if we see that there is still a chance to save it. And we will not try to repair something that can no longer be repaired. We only do Avanti Range Repair worth the effort, money, and time.
Advice and technical support for our customers
Our company is dedicated to full service and support for our customers. We will always tell and show you how to handle your equipment to avoid repeated breakdowns. Technical service is your safety in the first place. Professional advice means a longer service life for your machine.
Our mission is to give your equipment a second life
We will do our best to keep your equipment running for a long time after our Avanti Range Repairs and Services and keep you happy!
We'll make repairs quickly, efficiently and with a warranty!
Avanti Range Repair turnaround time is usually one day. Our technician will do a quality inspection of all components and test your combi range for proper operation after the repair. Warranty is available for up to 90 business days from the date the warranty is issued.
Affordable Rates
Our craftsmen charge exactly what it costs to repair. And the price of replacement parts is at cost price from the manufacturer. Contact the service center gives you the opportunity to save on the purchase of new equipment.
We are always ready to help!
We treat our technique responsibly, because we value our customers and are very happy when you come back to us again and again, recommending us to your friends and relatives. After all, regular and satisfied customers – it's trust!
Attempts to save money on a master call and fix the breakage on their own often make the malfunction even more complicated than it was. And such savings are then costly. Do not try to fix the problem yourself. After all, you can ruin a perfectly serviceable piece of equipment. It is better to contact the Appliance Service Center, which specializes in the repair of household appliances. Plus, our Avanti Range Repair and Service technicians are affordable for everyone.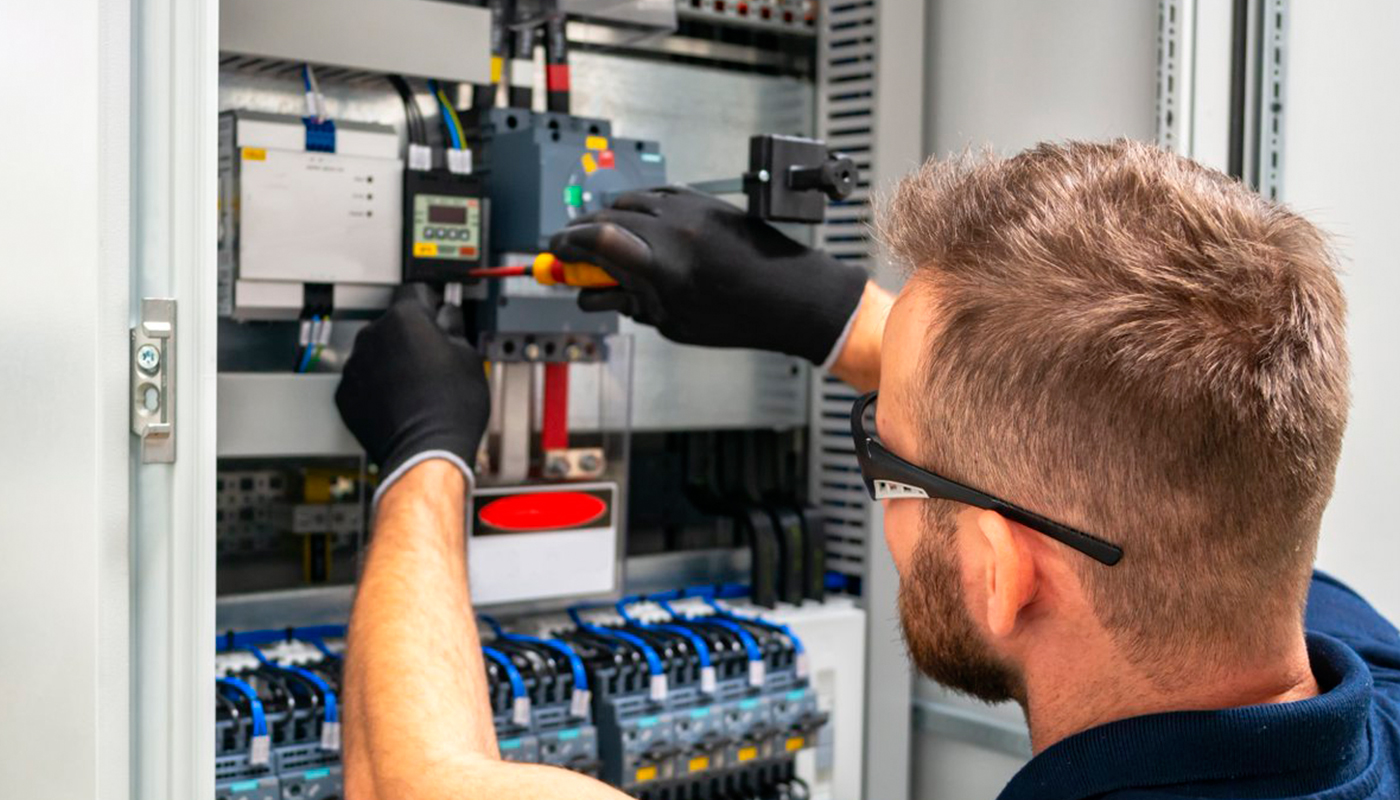 We use only professional equipment and tools, original spare parts, and high-quality consumables. Our technicians have 20 years of experience working with all types of household appliances from well-known brands. Specialists constantly improve their skills to provide you with high-quality services.
Frequently Asked Questions
Current questions from customers and answers from our experts in our section – the most asked questions. You still have unanswered questions – write or call us directly.
Maybe it's a burner that needs to be replaced or cleaned. But if all burners have a weak flame, it's worth checking the hose for pinching. If the problem persists, then call an Avanti Range Repair! It's likely that the problem is with the pressure system. You should not joke with gas and ignore the slightest abnormality in the range.
Noise can occur when the burner is not properly installed after cleaning. The solution is to check if the installation is correct. If the problem persists it is worth calling an Avanti Range Repair technician, most likely the problem is with the gas diffuser, which should be replaced. 
Domestic natural gas by its properties can explode in a certain room only if its concentration in the volume reaches certain limits. If the concentration of gas reaches 5–15 parts per 100 parts of air – this is called the "explosive limit". Contact Avanti Range Repair immediately if you notice the slightest abnormality in the operation of your equipment.