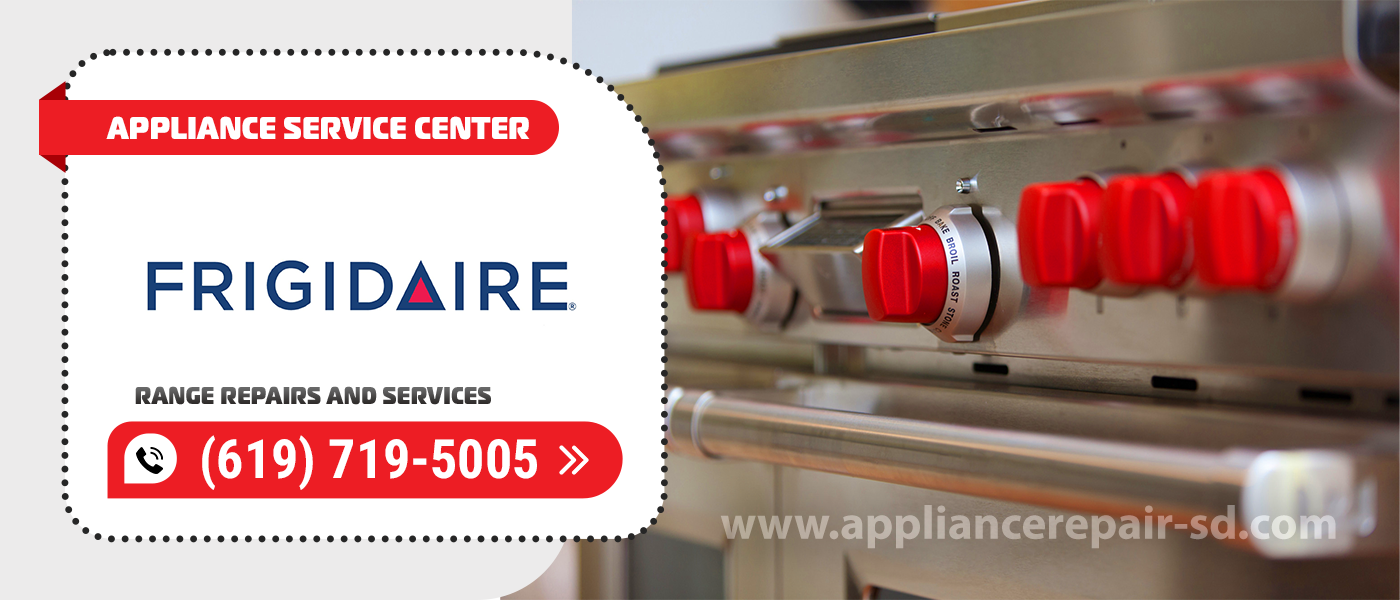 If your Frigidaire range needs repair. And you don't know what to do. Contact Appliance Service Center. We know what to do about it. And how to bring the comfort back to your home. Our technicians will perform Frigidaire Range Repair in San Diego County promptly and efficiently. And these are not empty words or slogans. For 20 years, we've studied appliances thoroughly, we know everything that can break down, and we know how to fix any breakdown.
Noticing a malfunction in the operation of your range, do not immediately try to fix the breakdown with your own hands. After all, these actions with any gas equipment, can lead to very serious consequences. We know everything about household and commercial appliances. Over the years, our Frigidaire Range Repair and Service technicians have learned the ins and outs of appliances, which allows us to be the best in the field.
Breakdowns that our technicians fix
The burner won't light up or turn off.

The burner fails to light or goes out when in use.

The ignition does not work (no spark, no clicking).

The ignition wire clicks repeatedly.

No or little gas burner starts.

Makes the burner smoke.

Gas knobs do not turn properly.

The oven burner does not ignite.

The flame intensity is insufficient, or the burner extinguishes spontaneously.

The burner goes out after releasing the knob.

Range does not heat, gas burns weakly, burns on the bottom.

Odor of gas.
But most importantly, our craftsmen provide routine service to prevent breakdowns. It's much cheaper and easier to diagnose technical issues than to do a Frigidaire Range Repairs later.
How we work
You leave a request for Frigidaire Range Repair and Service. A manager contacts you, specifies the manufacturer, the model and age of the appliance, and the nature of the problems encountered. This is necessary to prepare any spare parts you may need. Coordinates convenient for you at the time of our master's arrival at the house.
Our Frigidaire Range Repair technician performs a visual and technical diagnosis, determining the cause and nature of the breakdown. Informs you of the exact cost of repair and replacement of parts, if necessary. We work only with original manufacturer's accessories. And for diagnostics we use modern specialized equipment.
Our licensed technicians have years of experience working with appliances from all well-known manufacturers, including Frigidaire. That's why appliance repairs take a little time. For our masters, there are no breakdowns that they have not encountered in their long experience of work. You can hear about their professionalism from each of our clients, who repeatedly recommended us to their friends and acquaintances.
Masters will explain in detail what parts need to be replaced, what the Frigidaire Range Repairs and Services will be. They will orient you on what the price of the service is and answer other questions. Specialists come with their own devices, tools, and supplies. If you can't repair your broken equipment at home, it will be repaired in the repair shop.
After the repair your technician will fill the official warranty for parts and for your work – up to 3 months. Keep the warranty card throughout the life of the appliance. You will now not be alone with your problems in the future. The warranty card is a guarantee of your peace of mind. Nothing more. After all, our technicians know how to produce Frigidaire Range Repair dishwashers with quality and reliability.
There are no breakdowns that our skilled technicians can't handle. We will repair anything that can be repaired and replace what is no longer repairable. You can trust our technicians. We charge exactly what it costs to get the job done.
Appliance Service Center offers professional home appliance repair and maintenance services for all well-known brands and of any complexity. Our experienced Frigidaire Range Repair and Service technicians will find the cause of your appliance's breakdown and fix it with quality workmanship. And a three-month warranty is a guarantee of your peace of mind. After all, we know how to repair quality and reliability.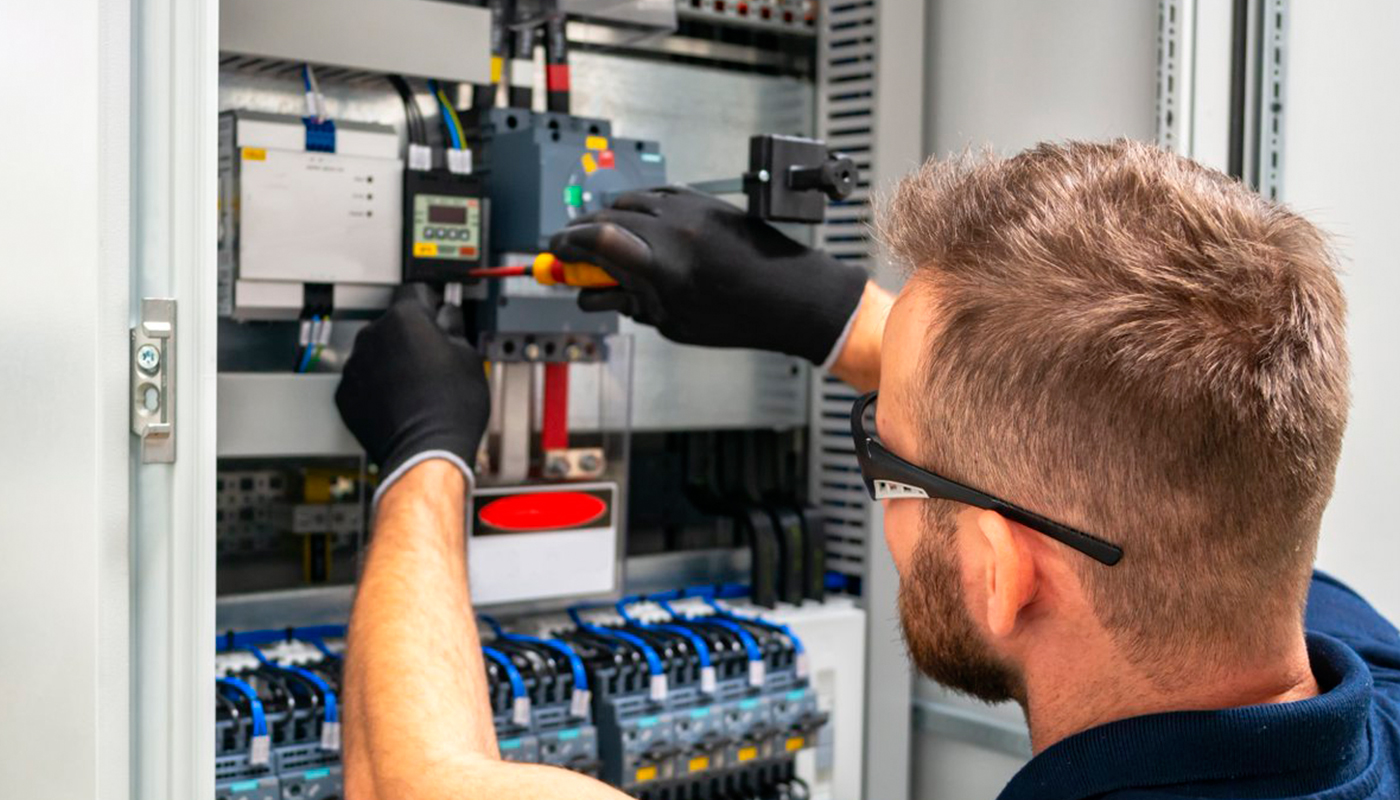 We use only professional equipment and tools, original spare parts, and high-quality consumables. Our technicians have 20 years of experience working with all types of household appliances from well-known brands. Specialists constantly improve their skills to provide you with high-quality services.
Frequently Asked Questions
You can contact us with any questions you may have. It is not difficult for us to give you advice and clarify your points of interest. Answers to the most asked questions.
Once you leave a request on our website or call, our expert kitchen equipment technician will arrive at your location the same day 95% of the time. Accurate diagnostics and repairs are performed at the customer's address, which greatly speeds up the workflow. Frigidaire Range Repair itself takes one day in 90% of cases. But you should know, our specialist will always let you know the exact repair time after diagnosis.
The market for appliance repair services abounds with ads on the Internet, but there are not many real specialists. After all, quality Frigidaire Range Repair requires experience, professional knowledge, specialized equipment and quality components. Only original components from the manufacturer itself, which not everyone has in stock, can be ideal. It is better to give preference to specialized centers such as ours rather than do-it-yourself technicians.
You can install a new range yourself. But it's worth remembering that improper installation and connection of modern appliances can have many important nuances. Range is rightly considered a premium technique, with a long service warranty. It is not worth depriving yourself of warranty service if the breakdown will be associated with errors in the connection of gas or electricity. And most importantly – it can be dangerous for your life and all family members. It's best to trust the Frigidaire Range Repair technicians to make the connection right away.