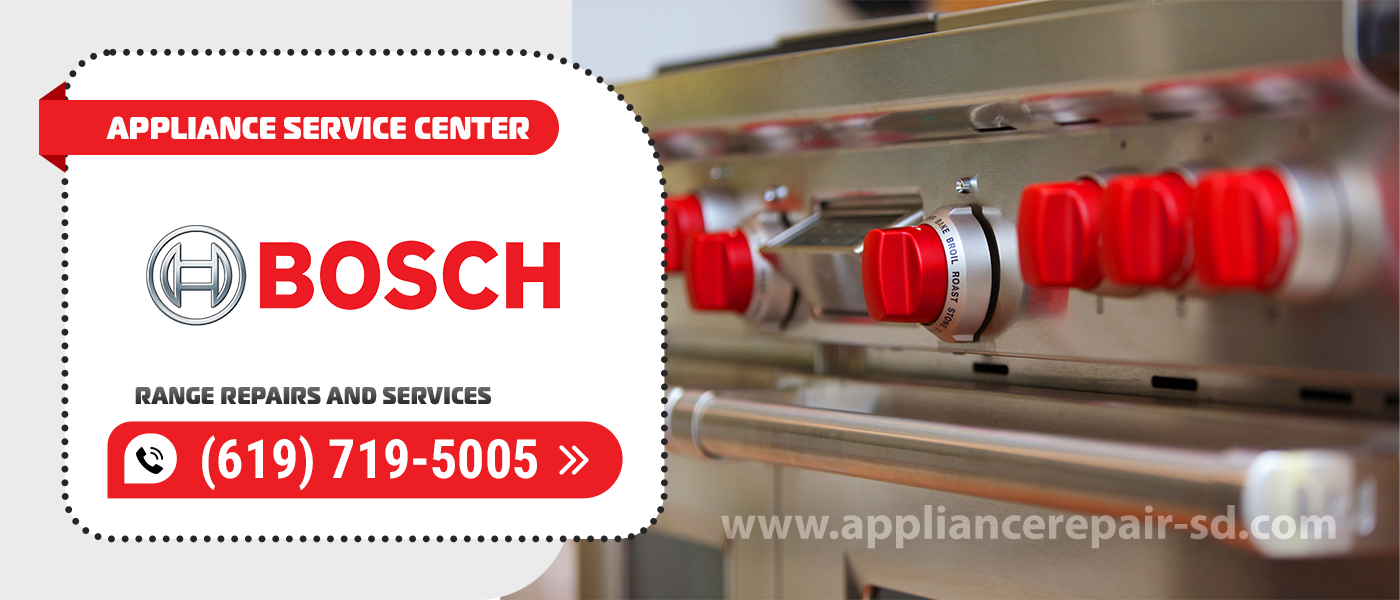 Nothing in our world lasts forever. Even the most reliable and proven Bosch appliances can break down. The good news is, it's very rare. But if your range fails and the comfort of your home is compromised, don't feel bad. Appliance Service Center has been professionally repairing and servicing various home appliances since 2001. Over the years, our technicians have studied appliances thoroughly. And for us, Bosch Range Repair in San Diego County is no problem.
Often people ask the question, why do appliances break?
There are several reasons for this:
Voltage fluctuations in the mains.

Wear and tear on parts over time.

Careless use of appliances.

Factory defects.
Careless handling is the most common reason why people contact our service center. So, after a quality Bosch Range Repair and Service, our specialist will advise and guide you on how to use your appliance. This will allow your appliances to serve you for years to come. 
We often fix the following breakdowns
The burner won't turn on or off. 

The burner goes out during operation. 

The igniter doesn't work or clicks constantly. 

Burner won't turn on or the gas burns weakly. 

The burner smokes. 

Gas knobs do not turn properly. 

Burner shuts off after releasing the knob. 

Range does not heat, gas burns weakly, or burns on the bottom. 

Smells like gas. 
Our experienced Bosch Range Repairs technicians can troubleshoot all these issues and more with ease.
How we work
Call or book a technician on our website
Our manager will be sure to call you back. He will clarify the nature of the breakdown, the model of your range, the period of operation. And specify a convenient time for you to arrive masters. This will allow the technician to arrive at the site already equipped with everything you need for diagnosis and Bosch Range Repair and Service. 
We are open from 09:00 AM to 9:00 PM, including weekends! If you have any questions, please contact our call center. We are always ready to give a free consultation on the questions you are interested in.
Diagnosis of failure at your home or on site
Our specialists have the latest equipment for diagnostics and are fluent in everything. Bosch Range Repair technicians can accurately and quickly determine the cause of a breakdown. After that, the technician will make a repair plan and advise on the price. And after agreeing on a plan of action with the client, the master will get to work. 
Repair
Our company is known for the promptness and quality of Bosch Range Repairs and Services. We have everything you need for this. Our own warehouse with original parts, modern equipment, and a staff of professional technicians with 20 years of experience. 90% of repairs are completed in one day. We can make your home comfortable again!
Quality control of the work
Our professional technician will not leave until he or she is sure your equipment is in good working order. 
We give you a three-month warranty
After all the work is done, our specialist will provide you with a 90-day warranty card. This is more for your peace of mind. After all, we know how to repair appliances, so they do not break down again.
If you discover any problem – contact us! And you're guaranteed a prompt, high-quality Bosch Range Repair on any model. Don't try to repair it yourself. It can be dangerous for your life and it can also be dangerous for the equipment itself. And the saddest part is that a breakdown can become irreversible and unrepairable. Don't waste time – contact the professionals! 
We care about our name, and this is not just empty words. You can always read testimonials from grateful customers on our website, Google, or Yelp. We work openly. But the best proof of our competence is our recommendations to our friends and acquaintances. Many customers have chosen us as their regular helpers and consultants for their home appliances. 
Appliance Service Center is true professionals. We bake our name and your appliances as if they were our own. Our craftsmen will perform Bosch Range Repair and Service promptly and efficiently. And when they're done, they'll advise you on everything you need to know. And advise how you can avoid breakdowns in the future. After all, the best breakdown is the one that can be prevented.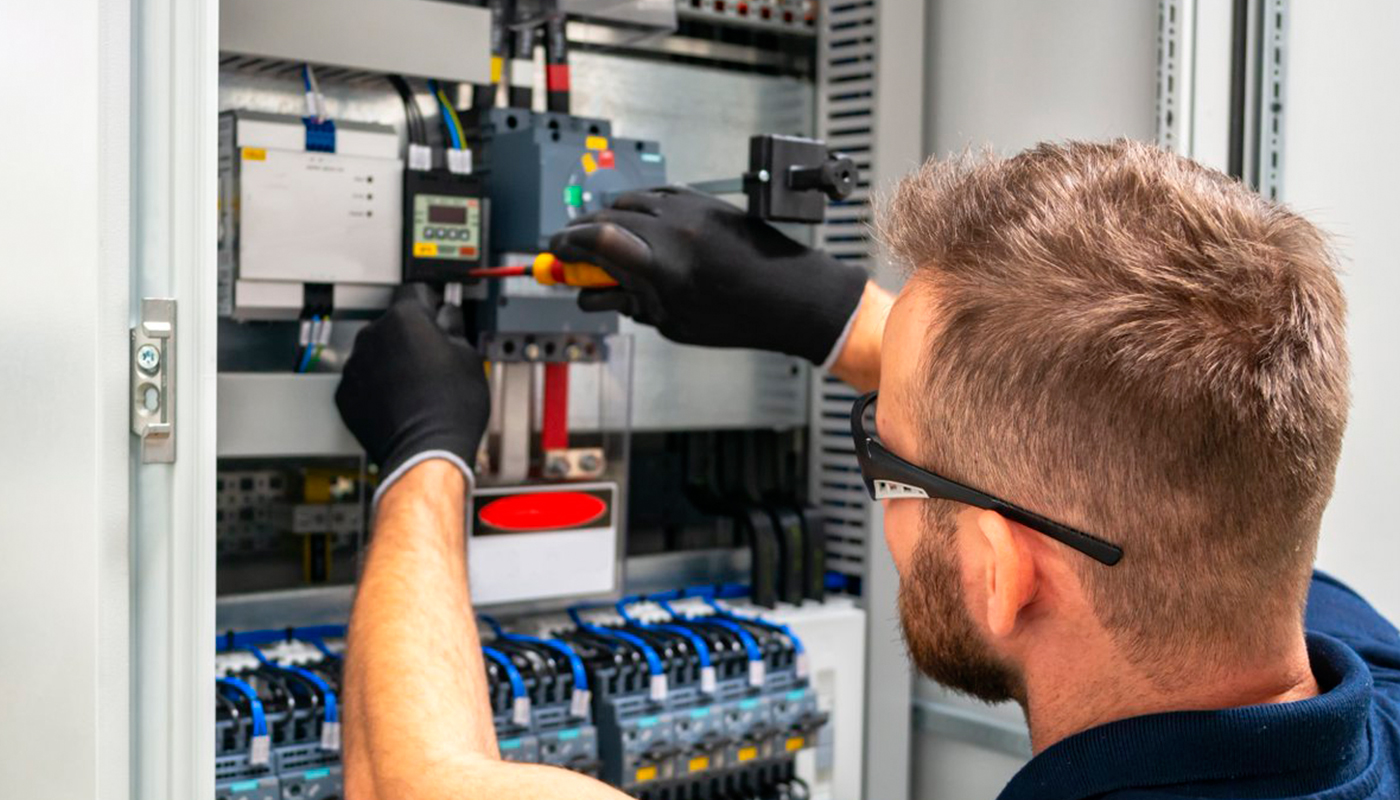 We use only professional equipment and tools, original spare parts, and high-quality consumables. Our technicians have 20 years of experience working with all types of household appliances from well-known brands. Specialists constantly improve their skills to provide you with high-quality services.
Frequently Asked Questions
All your questions can be answered by our specialists. You can contact us not only with questions about breakdowns, but also with questions about the care of your appliances.
On average, manufacturers set the lifespan of a range at 10–15 years. But if the quality of parts and the gas used is high, and the range itself is watched and carefully handled, the service life can be longer. Don't ignore timely Bosch Range Repair and regular maintenance. This can extend the actual life of your range by up to 20–30 years.
You can. But it's worth considering the risks involved. Range are premium appliances. They are equipped with the latest technology and all sorts of options. It pays to use specialized equipment for diagnostics, and for Bosch Range Repair have tools and brand-name parts on hand. Not to mention knowledge and experience in these types of work. But most importantly, any work with gas equipment can be life-threatening. That's why I leave the troubleshooting to the experts. 
Making a house call for Bosch Range Repair is very easy. It can be done at a time and form that is convenient for you. We have a special form on our website for applications. The customer can work with the service around the clock. After the application, our manager will reach out to you to clarify some questions and the time of the arrival of the master. Or as an option, call us by phone, which are listed in the appropriate tab.