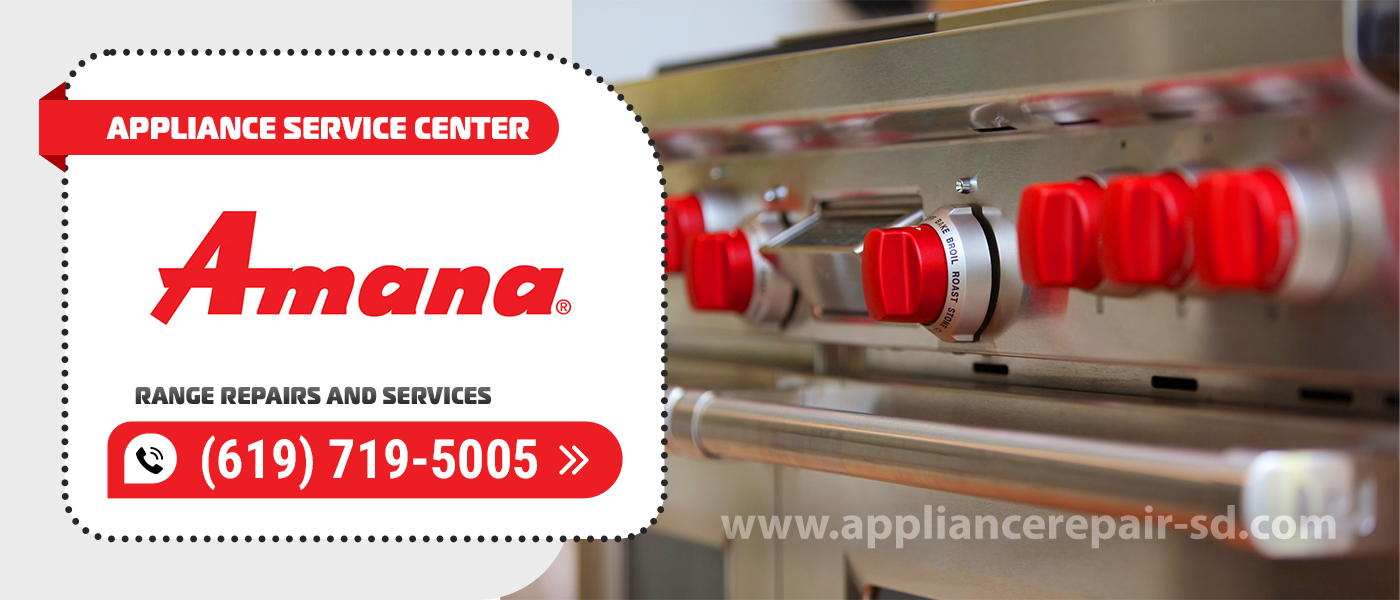 Appliance Service Center for over 20 years is engaged in professional and prompt repair of various household and commercial appliances. Even the most complex repairs can be trusted to us. Amana's premium combi range are no exception. When you book Amana Range Repair in San Diego County with us, you can have peace of mind in the quality and promptness of our services.
Techniques are prone to break down for several reasons – wear and tear on parts over time, abuse, mechanical damage, and power surges. Having experienced once the discomfort associated with the failure of a range, no one wants it to happen again in the future. None of this is a big deal when you have our Amana Range Repair and Service technicians by your side. For them, there's nothing they can't fix.
Typical range malfunctions
The burner won't turn on or off.

Burner goes out during operation.

Electric ignition doesn't work (no spark, no clicking).

The ignition switch clicks repeatedly.

No or little gas burner starts.

Makes the burner smoke.

Gas knobs do not turn properly.

The range burner does not ignite.

The flame intensity is insufficient, or the burner extinguishes spontaneously.

The burner goes out after releasing the knob.

Smells like gas.
IMPORTANT: If you do not have proper experience in repairing gas equipment, do not try to fix the breakdowns yourself. There are several reasons for this. The most important one is that it may not be safe for your life and your loved ones. Or it could make an existing breakdown even worse.
Reasons to stop worrying about your appliances with Appliance Service Center
We work seven days a week. Our technicians work seven days a week.

We provide the highest quality service for many of the world's brands. It is our expertise to perform

Amana Range Repairs

at your home. This allows our customers to have all their equipment repaired by us, no matter the brand or manufacturer.

Every breakdown is important. After you leave a request on our website, our manager will contact you to clarify the nature of the breakdown and the time of service. This is to prepare the spare parts you may need. In 90% of cases our craftsmen solve all problems within a day.

Specialized workshop. If complex machine repairs require certain conditions and tools, we have a highly specialized workshop for that. It is equipped with everything you need. In doing so, our handyman will pick up your appliance himself, and after

Amana Range Repair and Service

install it back in its original place.

Experienced craftsmen. Our service engineers are all insured and certified by appliance manufacturers, where they regularly undergo apprenticeship training. This confirms their high level of professionalism. We have

Amana Range Repair

technicians with over 20 years of experience. As well as licensing technicians for the latest and greatest appliances.

Original parts. We have our own warehouse with original brand replacement parts from the manufacturer's factories. This affects the timing of work and allows you to build a good pricing policy for customers. All parts are stored in the warehouse in accordance with technical storage standards.

Our customer ordering

Amana Range Repairs and Services

gets a three-month warranty. But we are sure that you won't have to come back to us again, because our craftsmen know how to do their work with quality. If anyone does come to us again, it's because of new breakdowns.

Fair Price. We work with original components that come at cost price. Our craftsmen charge

Amana Range Repair

exactly what they are worth.

Our service center focuses not only on developing our employees' technical knowledge. We teach our employees how to communicate with and understand our customers. Our craftsmen are always neat, friendly, and tactful.
Appliance Service Center policy is to provide full service and support to its customers. We will always tell and show you how to handle your appliances to avoid repeated breakdowns. After all, the technical soundness of your equipment is your safety first and foremost. Our professional advice will help to prolong the lifetime of your machine. Order Amana Range Repair and Service from us and you're covered for advice and technical support.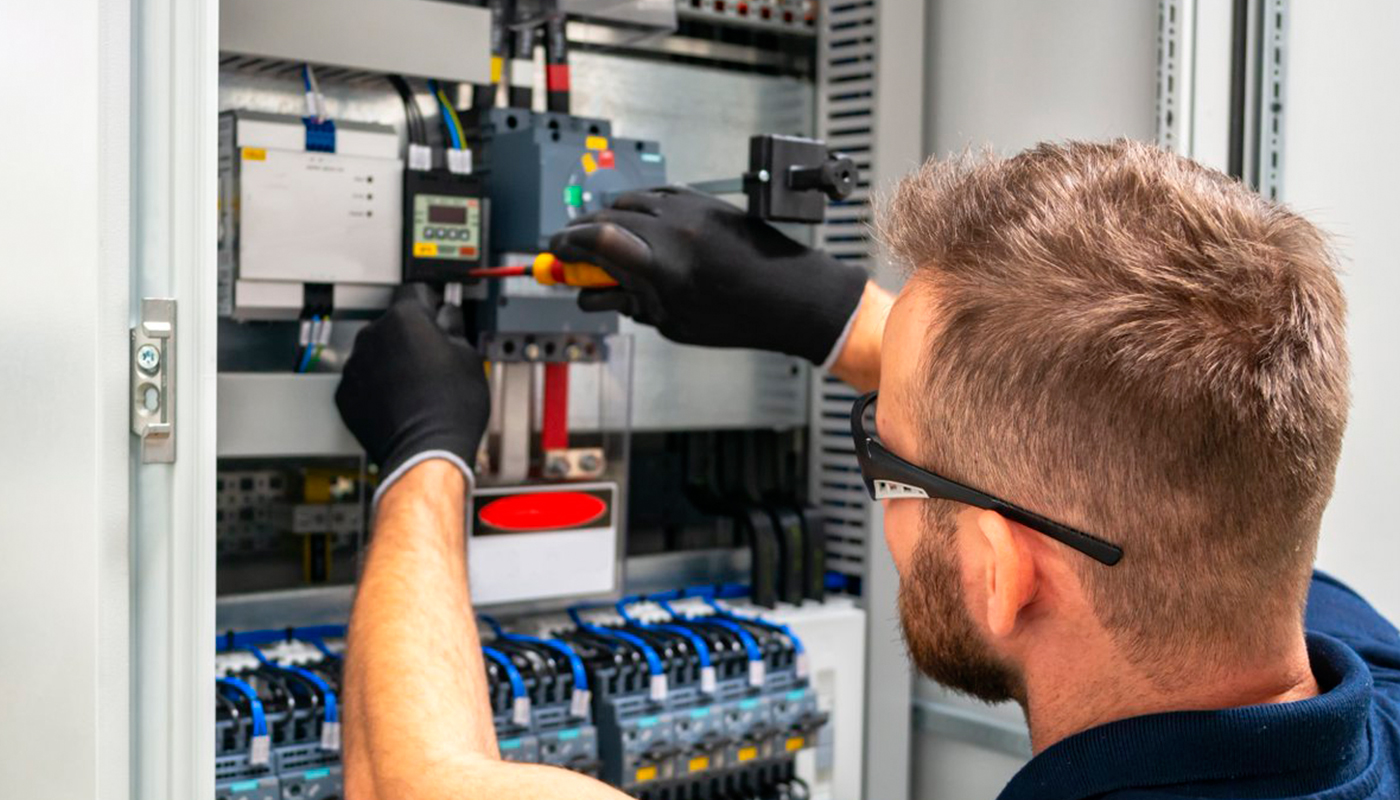 We use only professional equipment and tools, original spare parts, and high-quality consumables. Our technicians have 20 years of experience working with all types of household appliances from well-known brands. Specialists constantly improve their skills to provide you with high-quality services.
Frequently Asked Questions
Let's look at the most frequently asked questions. If you have a question that you can't find the answer to – call us directly, a specialist will give you a professional answer.
If your range does not light up or does not light up immediately, there could be several reasons. Perhaps there was a clogged nozzle, which is enough to clean, and the problem will go away, or the burner is dislodged. These problems can be solved by yourself. But if the spark plug has gone bad or the gas control system is malfunctioning, you need to call the experts at Amana Range Repair. Don't delay in contacting a professional, it could cause a gas leak.
With this problem, you need to check the nozzles for the fact that they are dirty. This is more likely the only reason. Because the products of cooking in the process of operation "mysteriously" get into all corners of the range causing clogs, and as a consequence interfere with the work of the range. In any case, with any breakdown, you should not take the risk of doing the repair yourself. Gas is first and foremost a danger. It is better to seek help from an Amana Range Repair technician who can help you in any situation.
If one burner has a higher flame than the others, it means you need to replace the nozzles on that burner. If the flame increases on all burners, it is necessary to check the pressure in the gas supply system. WARNING: It is best to call an Amana Range Repair technician immediately.