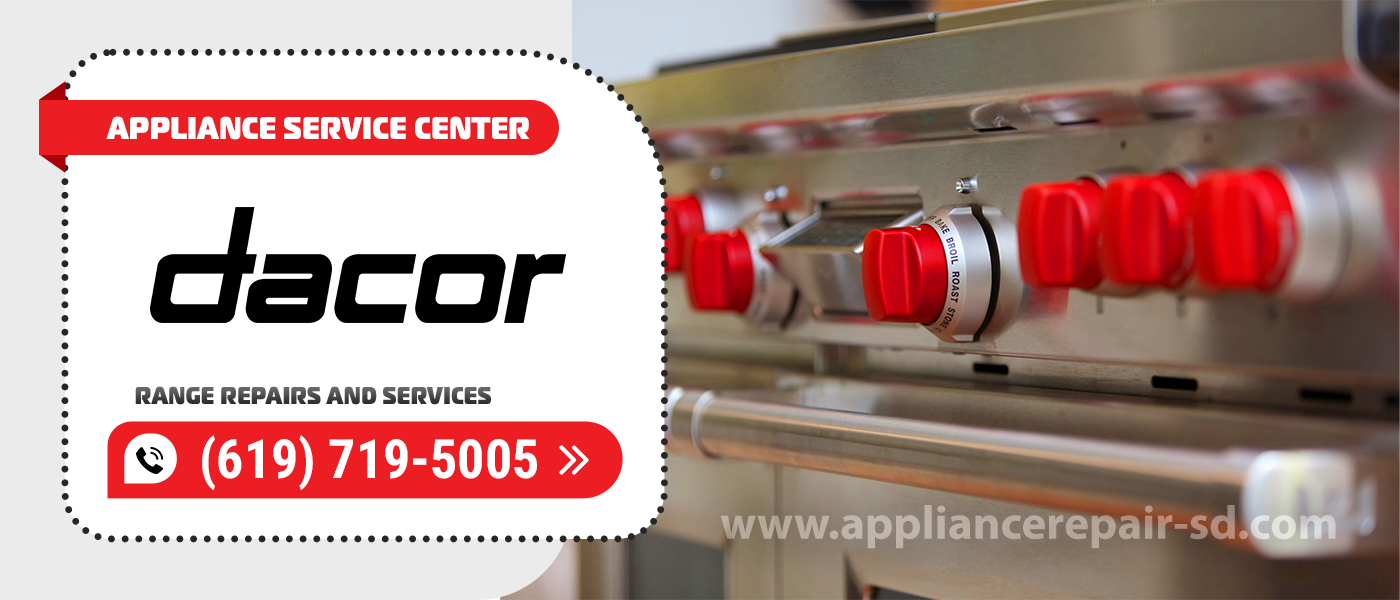 Any appliance, even the most reliable, can fail. If you find that your Dacor range has malfunctioned, contact a dedicated appliance repair center. Appliance Service Center are true professionals who have been taking care of your home appliances for over 20 years. It's easy for our professionals to perform quality Dacor Range Repair in San Diego County.
Why do appliances break down?
Unstable mains voltage. A surge can trigger problems with the electronics.

Improperly executed installation of the range. In this case, for a while you may not notice the malfunction. When installing appliances, it is better to use the services of a

Dacor Range Repair and Service

technician.

Careless use of the kitchen appliance.

Wear and tear on parts over time.

Factory defects. This is rare, but it does happen.

If you are faced with a breakdown of your range, don't try to fix the breakdown yourself. There are many reasons for this. First, it can be unsafe for you personally and for those who will use this technique in the future.
And secondly, it can aggravate the existing breakage even more, up to the complete failure of the equipment. And then the specialist will have nothing to do, but to completely replace the damaged piece. Worse if it will be necessary to buy the new techniques.
Important! Do not use broken techniques
In some cases, the breakage of the device can seem insignificant. Timely diagnosis will help to identify the problem at an early stage. Practice shows that the earlier the problem is identified, the easier, faster, and cheaper it is to fix. Early Dacor Range Repairs can prevent more complicated and costly work.
Do you feel like your appliances are starting to go haywire? Don't put it off, call or email us, we can help quickly and professionally.
Why do customers choose us!
We are an official company. Have a full staff of specialized engineers and work without intermediaries.

Professionalism of the whole team. We work quickly and efficiently with well-established technology. Our

Dacor Range Repair and Service

technicians take regular refresher courses in-house. We offer high quality work according to the standards.

Comprehensive approach. We repair from the simplest to the most complex appliances. We install, connect, service and repair home and commercial appliances.

We work with original spare parts from manufacturers. We only work with genuine

Dacor Range Repair

parts. This is a guarantee of quality, and they are less likely to fail when used with care.

Promptness. After you leave an order on our site our manager will contact you to clarify the type of a breakdown and the period of operation. This is to prepare the spare parts that may be needed. 95% of our master comes to the customer on the day of order or at a time convenient for you. We work 7 days a week. 
A Dacor Range Repairs and Services technician will quickly diagnose, determine the cause of the breakdown, and begin fixing it right away. After all, we have everything at our fingertips – the latest tools and necessary parts from the Dacor manufacturer.
Our warranty for your work is up to 3 months. Our craftsman is responsible for all the work done and gives an official guarantee. During this period, you can contact us at any time with any questions. But this is rather an exception. Our craftsmen know how to do their job qualitatively, so that you pauperize works very reliably.

Consultation of clients. We consult clients free of charge and charge only for our work. It is better and cheaper to prevent failure than to repair it. Don't ignore the recommendations on the operation of the equipment.

Dacor Range Repair

is performed at the customer's home. In complicated situations, repairs are possible in our workshop environment, if necessary.

Our prices for appliance repairs are as balanced as possible for the customer. We only repair what is repairable.
Appliance Service Center works transparently and openly. Every customer and his or her comfort is important to us. Feedback from grateful customers is the best indicator of our work. When you order Dacor Range Repair and Service from us you can be sure of the quality and promptness of our work. After all, there's a reason there are loyal customers who recommend us to their friends and relatives.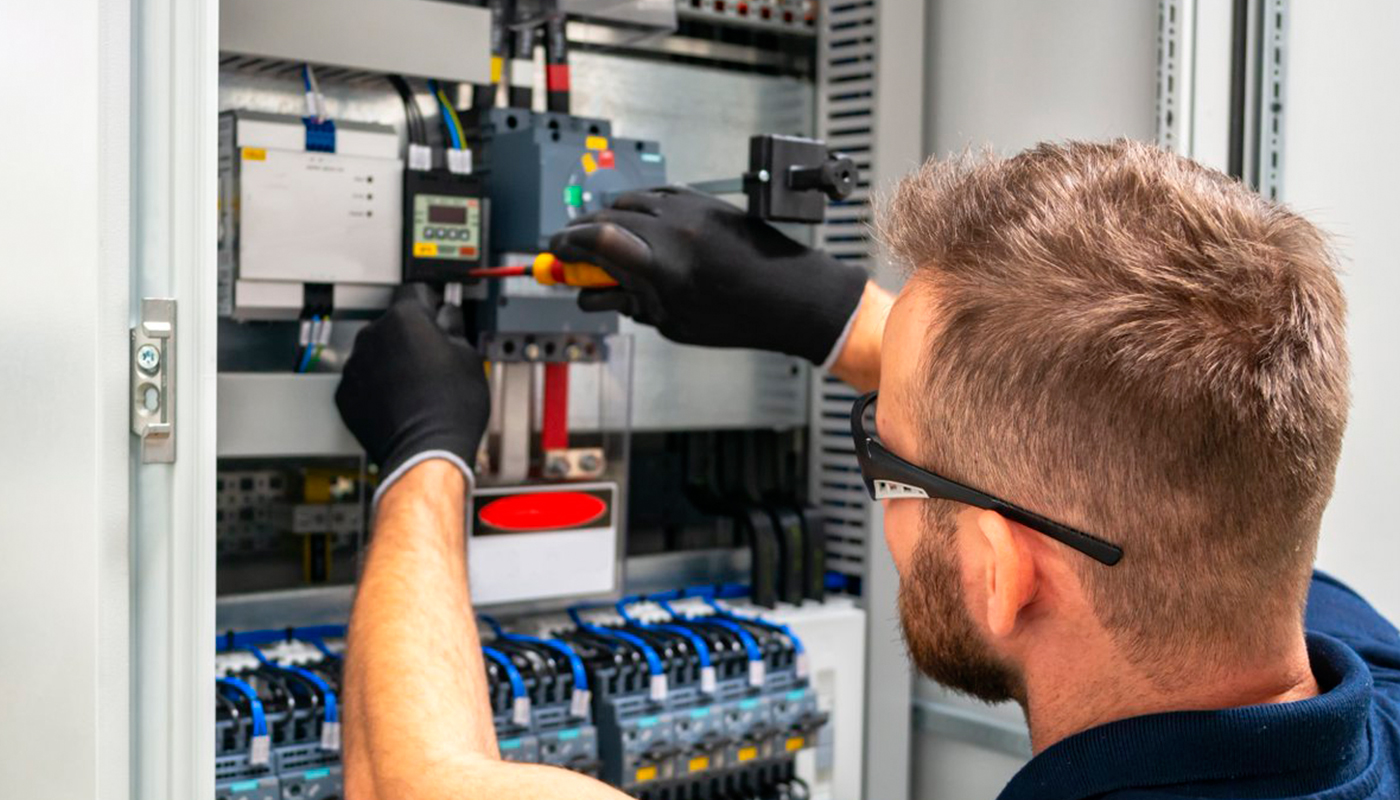 We use only professional equipment and tools, original spare parts, and high-quality consumables. Our technicians have 20 years of experience working with all types of household appliances from well-known brands. Specialists constantly improve their skills to provide you with high-quality services.
Frequently Asked Questions
Do you have questions that require a qualified answer from a range repair and maintenance specialist? Then come to us – call, write, or find the answer on our site.
You can read the price list for appliance repair online on the pages of our website. But each breakdown is individual and special. Our Dacor Range Repair technician will give you a more accurate repair price after a thorough diagnosis. When you book your repair with our company, the call for a technician and diagnosis is completely free. We charge exactly what it costs for the work.
If your range is equipped with an automatic ignition system, the range may not light because of a worn-out spark plug. The range is a technically complex device, so we don't recommend troubleshooting it yourself, the best solution is to contact our service center and order a Dacor Range Repair service.
Often the solenoid valve breaks, which is the cause of this problem. We recommend that you do not attempt to repair it yourself, much less turn it off. The right solution is to contact the technicians at Dacor Range Repair and replace the worn-out valve with a new one. Gas control is first and foremost your safety and the safety of your property.