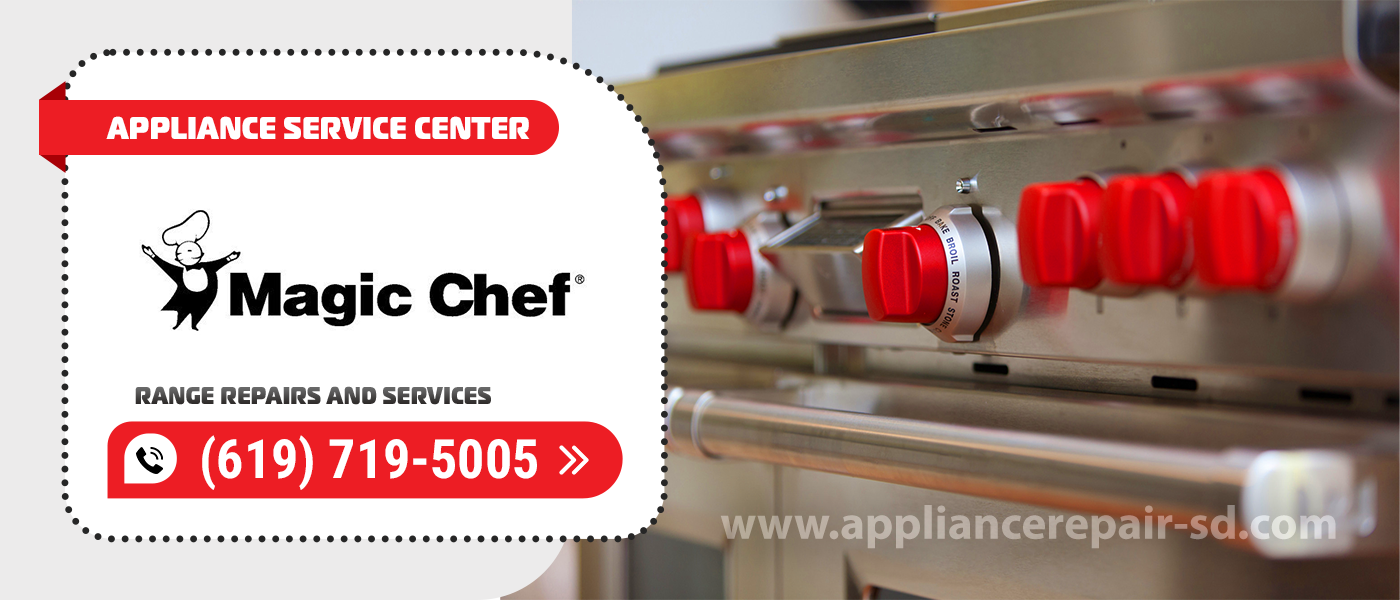 People who prefer to buy their appliances from trusted and reputable companies don't need repairs as often, but it gets more complicated when the warranty period ends or if the official service center is far away and it takes a long time to get there. At Appliance Service Center, we believe that people who choose premium electronics should also receive quality service, so we offer only the best Magic Chef Range Repair in San Diego County.
Why this company?
Our service center provides Magic Chef Range Repair and Service at the best possible terms.
If your kitchen range stops working, gets too hot or smoky, you don't have to wait for the problem to go away on its own. It's better to call a Magic Chef Range Repairs technician as soon as possible.
Our technicians are experienced and repair ranges and other appliances daily. All work is covered by a warranty, saving you money if the breakdown occurs again.
We do not overcharge Magic Chef Range Repair and Service and try to always keep prices at the best level for customers. Despite this, all work is performed in a quality, prompt, and professional manner.
If your kitchen appliances have started to malfunction, the right thing to do is to contact the professionals immediately.
They will help you get your appliances back up and running. Magic Chef Range Repair at home is not only convenient, but also economical. First, you don't have to take your broken range anywhere and spend money and energy on it.
Secondly, the departure of the master is carried out promptly. In this case, he always has with him all the necessary components. You do not have to wait for parts to be in stock.
Applying to our service center you get a high level of service, quality service and professional advice. A specialist can leave at any point of the city. To do this you need to call a specified number or fill out an online form on the site.
Main malfunctions
Burner failure
Damage to burner flame-spreaders occurs due to improper installation of the element. Incorrect installation can cause thermal destruction of the burner's protective coating, as the increase in flame that is achieved by a loose fit – entails excessive heating.
Failure of the reflector lies in the damage to the enamel on its surface, which is possible with prolonged operation at the extreme level.
Defects of the grid
Above the burners of the gas range there is a grid made of cast iron. The task of the grid is a load-bearing function – to keep the cookware located above the burner at an optimal distance from the burner flame.
This part is quite reliable, and its failures are related only to cosmetic defects of the external coating resulting from mechanical stresses. Only a Magic Chef Range Repairs and Services technician can deal with such a breakdown.
Electrical faults
The electrical part of the gas range is the electrical igniter, which allows you to ignite the gas without the use of matches or lighters. The current for the ignition is supplied from the socket to the ignition unit, and then a spark is generated to the selected burner (or all simultaneously) by turning the knob or holding down the button.
Failure of this element is a failure of the elements of the electrical system or their damage, which may be due to ingress of moisture.
Stove clicks or short circuits
Very often, when the conductor is broken, or wet food gets into the circuit of the system there is a non-stop and uncontrollable operation of the electric ignition. Initial action to correct the sparking is taken by unplugging the gas range, and then calling a Magic Chef Range Repair technician.
Malfunctioning gas control
This system has the main task of preventing gas from escaping when there is no combustion. By holding the burner knob, you activate the thermocouple that holds the gas valve in place during combustion. This is done by generating an electric current when heated, which locks the solenoid valve open. The failure of the gas control is the premature extinguishing of the flame after the knob is released.
Appliance Service Center of the highest quality and at the most affordable price is available to you 24/7! All you must do is call the listed phone number and ask for Magic Chef Range Repair and Service or leave a request on our website and the perfect solution is just around the corner!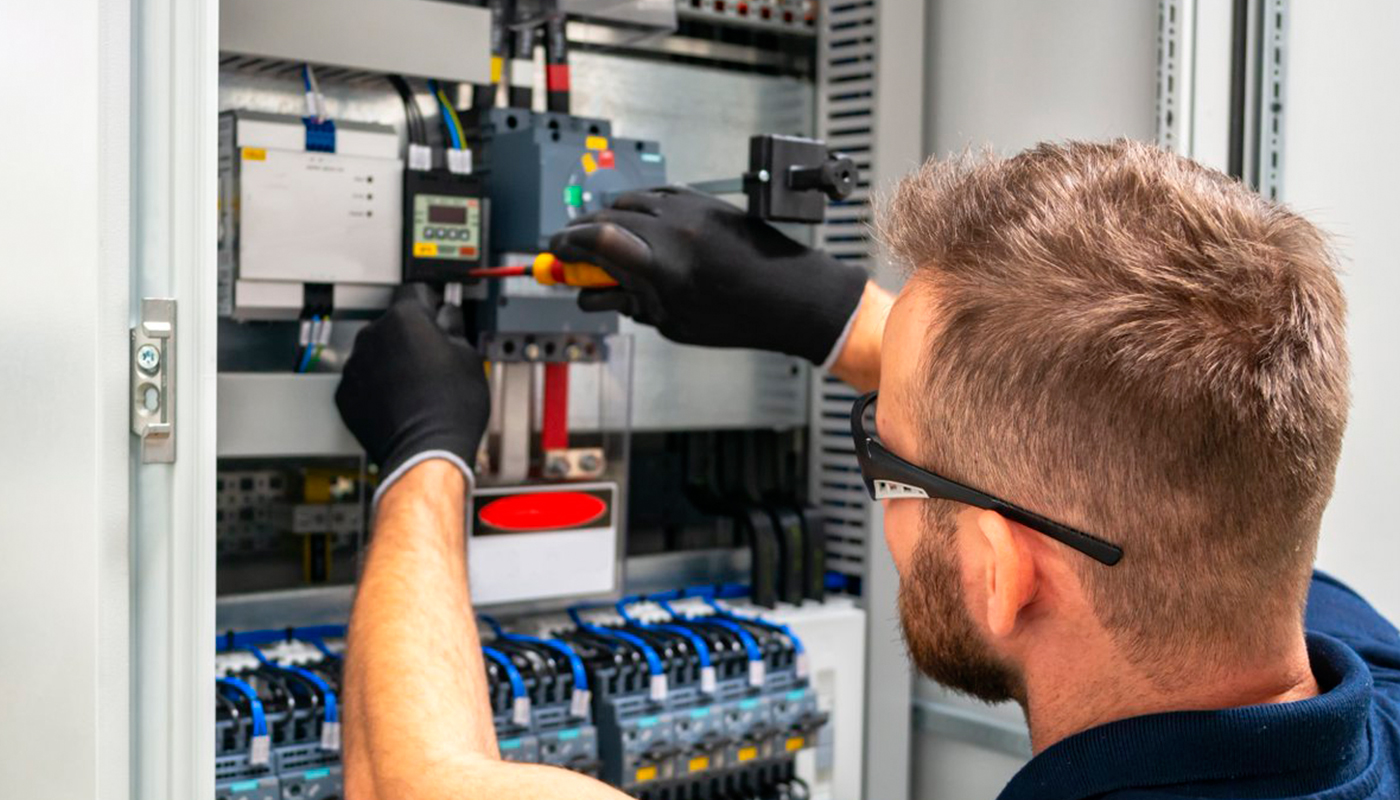 We use only professional equipment and tools, original spare parts, and high-quality consumables. Our technicians have 20 years of experience working with all types of household appliances from well-known brands. Specialists constantly improve their skills to provide you with high-quality services.
Frequently Asked Questions
You can get answers to all your questions from our specialists. You can contact us not only with breakdowns of your appliances, but also with questions on how to take care of them.
Because ranges run on gas, they are a class of potentially dangerous equipment. It's important to monitor their operation and keep them in perfect condition. Doing Magic Chef Range Repair, yourself can be dangerous for the untrained person. Various breakdowns and the results of ineptly fixing them can cause gas leaks, short circuits, fires and other extremely unpleasant consequences. For this reason, any complicated repairs should be assigned to a professional.
Large kitchen appliances are quite difficult to transport to a workshop for inspection and troubleshooting. It's even harder to do so without exacerbating the extent of the breakdown. Our experts perform Magic Chef Range Repair at home, saving customers and ourselves the trouble. Among other things, there's no need to wait a long time for the results of diagnostics and repairs. Everything will be done in front of you as quickly as physically possible.
Our technicians are regularly apprenticed in state-of-the-art appliance manufacturing. They are fluent in the latest technology in repair, equipped with the latest diagnostic equipment and Magic Chef Range Repair. If repair is not technically possible at a customer's address, we have our own repair shop equipped with state-of-the-art equipment and everything you need to get the job done.