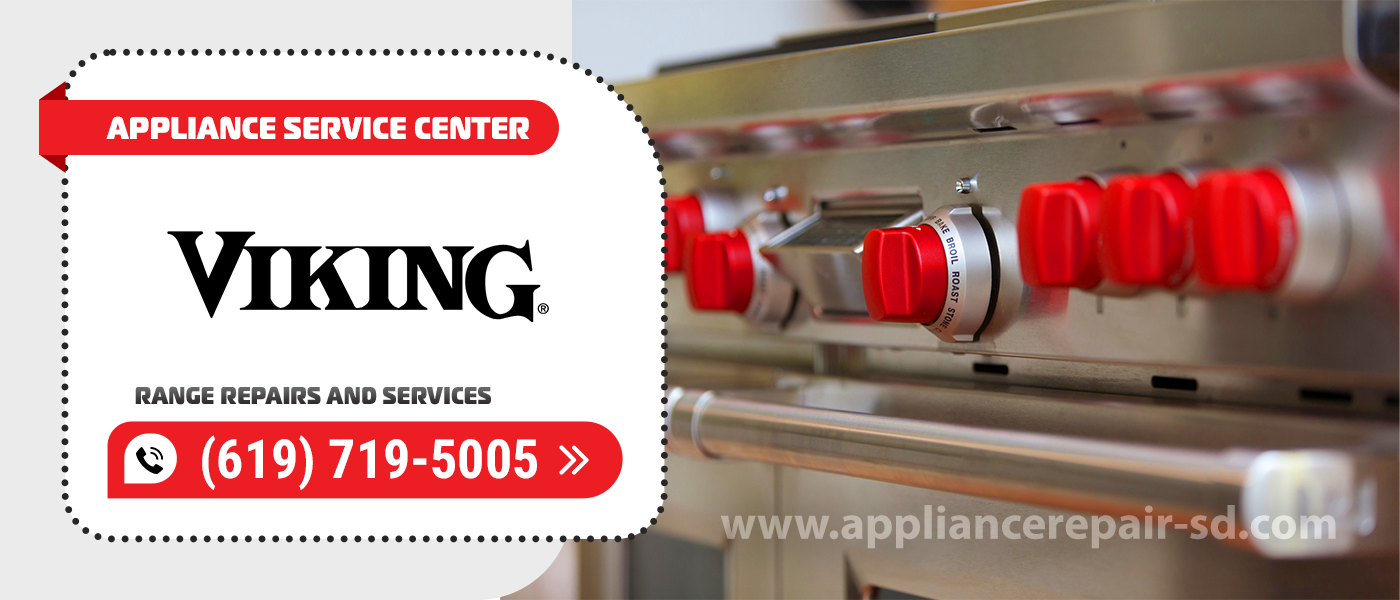 If your Viking range fails, you don't need to run to the store for a new one. Or try to repair it yourself. Appliance Service Center has been professionally repairing any breakdown for over 20 years. Our staff of specialists and their years of experience allow us to perform Viking Range Repair in San Diego County promptly and efficiently.
The range is rightfully at the forefront of your kitchen. And for good reason, it's a premium appliance. But like any appliance, a Viking range can fail over time or with careless use.
What kind of breakdowns most often our masters eliminate?
The burner does not ignite or turn off.

Burner goes out during work.

Electric ignition does not work (no spark, no clicking).

The ignition switch does not work.

Burner fails to ignite, burns faintly or smokes.

Gas knobs do not turn properly.

The range burner does not light.

The flame intensity is insufficient, or the burner extinguishes spontaneously.

The burner goes out after releasing the knob.

Range does not heat, gas burns weakly, burns on the bottom.

Smells like gas.
But if you are faced with another breakdown or problem, don't guess what to do. Contact us and we will quickly find out what the problem is and perform a quality Viking Range Repair and Service.
The benefits of working with Appliance Repair Center
In addition to 20 years of experience in appliance repair and appliance diagnostics, we regularly train our engineers. That's why they have in-depth professional knowledge and put it to good use. Our

Viking Range Repairs

technicians regularly receive in-house training.

Appliance Repair Center is a state-of-the-art repair shop with the latest tools and precision equipment. It has everything you need for complete

Viking Range Repair and Service

. Even if parts need to be replaced – our dedicated warehouse already carries a certain inventory of brand-name parts. That makes repairs much faster and easier.

We officially work with the manufacturers of all well-known brands. And we work only with original accessories. This is the key to the quality of our work. And with proper and careful use of such parts will last much longer. When you order

Viking Range Repair

from us, you can be sure of the quality of all the parts.

Fair pricing for our services. We work directly with manufacturers, which significantly reduces the price of parts. And our technicians charge exactly what the work is worth. We don't repair anything that can't be repaired. And we never replace a part that is repairable.

Comprehensive approach. Our licensed technicians repair from the simplest to the newest and finest appliances. Our service center also specializes in routine maintenance of appliances. And advise users on proper operation, to increase their lifespan.

The main motto of our company is comfort and trust of our customers. For many years of our experience, we have left thousands of satisfied customers. You can read their comments on Google or Yelp. There you will find many positive reviews, which proves our professionalism and expertise at

Viking Range Repairs and Services.

We offer a three-month warranty on all our work. After service or repair work, our technician will issue a certificate of completion and a warranty card. But we are sure that you will not come back to us again, as our specialist works reliably.
If you are still gnawing, think about self-repair equipment or buy new. Do not hurry. Think it over. Buying a new range is times more expensive. And self-repair is fraught with even more problems and irreparable additional breakdowns that will really lead to the purchase of new appliances. Order Viking Range Repair and leave time for yourself and your family.
Appliance Service Center are true professionals at their craft. We bake our name and your appliances as if they were our own. Our technicians will perform Viking Range Repair and Service promptly and efficiently. And when they're done, they'll advise you on everything you need to know. And advise you on how you can avoid breakdowns in the future. After all, the best breakdown is the one that can be prevented.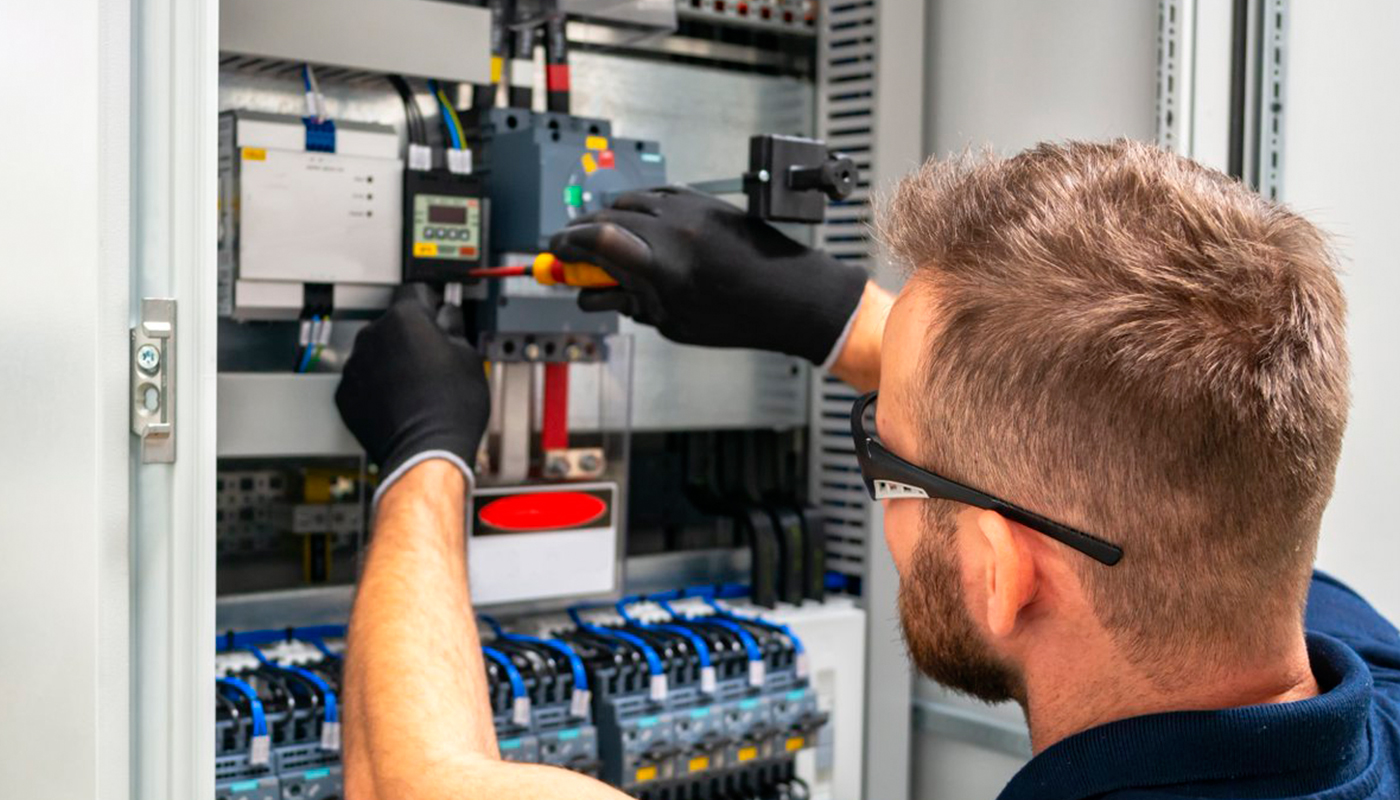 We use only professional equipment and tools, original spare parts, and high-quality consumables. Our technicians have 20 years of experience working with all types of household appliances from well-known brands. Specialists constantly improve their skills to provide you with high-quality services.
Frequently Asked Questions
You are puzzled over the problem and the question you are interested in – do not waste any more time. Contact our experts and get an answer from the professionals.
The cost of Viking Range Repair and service can be determined only after diagnosis. A technician can tell you the approximate cost of the repair over the phone, after you tell the make, model of the range and the nature of the breakdown. But the exact price will be only after diagnostics. But in any case, the price of repair, service will be objective and transparent. 
Our company is real professionals. For 20 years we have gained the trust of many customers that recommend us to their friends, acquaintances and relatives! We appreciate and respect every customer! We work openly and for the comfort of everyone who comes to us for Viking Range Repair. You can see for yourself by reading reviews from grateful customers online or on our website! 
Our company provides a wide range of service and Viking Range Repair. You can safely order the following work from us:
Range Repair.

Range maintenance.

Work adjustment.

Mounting and dismantling of range.