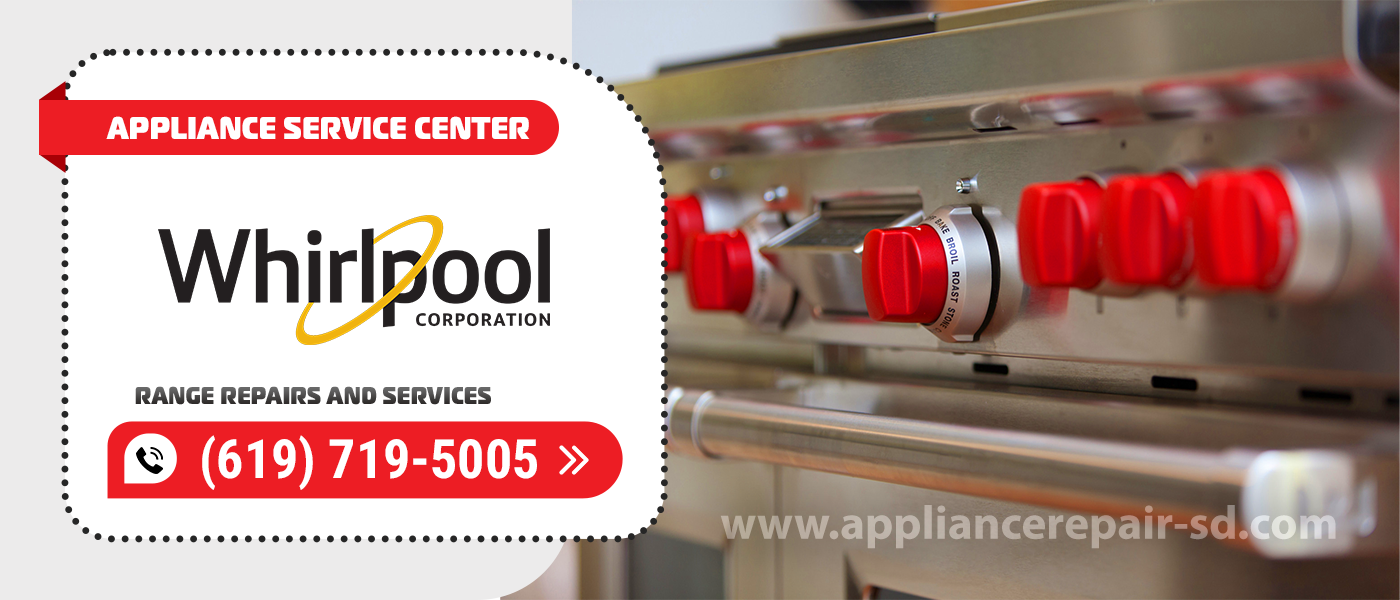 Whirlpool ranges are popular for their reliability, convenience, and modern design. But even the most reliable appliances can break down. For more than 20 years, the Appliance Service Center has come to the aid of housewives when their appliances break down. For our experts, with their years of experience, it's not difficult to perform Whirlpool Range Repair in San Diego County to the highest standard.
Ranges are quite a complex appliance. Modern models use hardware to control operating parameters. There is an auto ignition and other useful options. During operation, the range gets dirty. Remains of food and fat evaporation settle on the important structural elements of the device. And this can lead to breakdowns and a Whirlpool Range Repair and Service call.
Let's look at the most common breakdowns of ranges
The burner flame disappears immediately after the user releases the gas knob.

The burner burns unevenly, with different sized tongues of flame along the contour. The cause can be trivial dirt caught in the hole of the nozzle. There are also more serious failures – skewness of the air supply flap. When the burner nozzles malfunction, they may produce an excessively bright flame.

There is no spark, and the gas does not ignite. This can indicate both contamination of the spark plugs contacts and wear and tear on that element. Also, the range does not ignite due to a malfunction in the gas control sensors. It is not difficult for a craftsman to determine the cause and perform

Whirlpool Range Repairs

.

The gas adjustment knobs are hard to turn, indicating the need for cleaning. There is another reason – breakage of the fastener. In this case, the entire knob is replaced.

The flame is very weak. It is necessary to check the cleanliness of the nozzle, if necessary, adjust the gas supply, pressure on the reducer.

If all burners do not light – it is necessary to check the ignition unit. If only one burner does not work, it needs thorough cleaning.

Smoke when burning gas can indicate that the burner jets and burner ducts are heavily contaminated. It is also a good idea to check whether the flame spreader is installed correctly. Another reason is excessively high gas pressure or poor gas quality.

If there is no light in the range, the first thing to check the functionality of the light bulb installed there. Then examine and, if necessary, clean the contact groups of the cartridge, switch.

The range is off and there is a distinct smell of gas. It is necessary to check all joints, check the supply hoses and pipes, and shut-off valves. Do not try to fix this fault yourself – it can be life-threatening. Call a

Whirlpool Range Repair and Service

technician who is certified to work with gas appliances.

The range door is loose. This happens because it is deformed. Or it shows that the axle attachment point has shifted, or the latter is bent.
Advantages of ordering repair services 
Constant staff of certified masters, working with all well-known brands of household and commercial equipment.

Own technical base of professional equipment to diagnose and perform

Whirlpool Range Repair.

Official service warranty on all repair procedures and replaced parts.

Prompt departure of the master at the time chosen by the customer.

Constant availability of original spare parts and components.

Execution of repairs in the presence of the customer.

We work 7 days a week.
In most cases Whirlpool Range Repairs and Services are completed in one visit. Our technicians come out with all the necessary diagnostic and repair equipment, allowing us to fix the faults quickly. And the use of genuine accessories ensures long-lasting reliability.
We can fix even the most complicated Whirlpool Range Repair. Leave the repairs to us and save yourself and your family time.
Appliance Repair Center is a team of technicians that repairs, installs, and services a variety of home appliances. Leave a request on our website and our Whirlpool Range Repair and Service technicians will identify and fix any problems with your appliance in no time.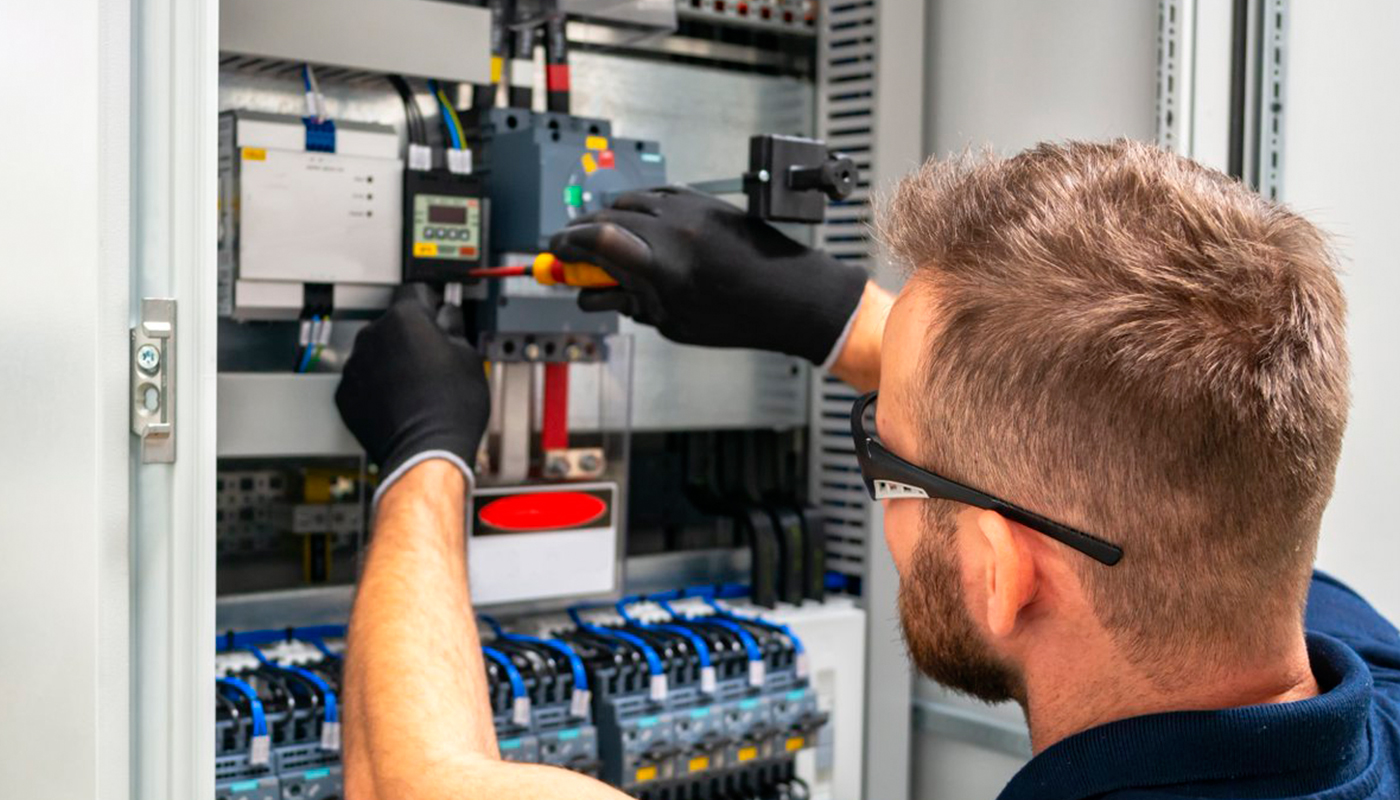 We use only professional equipment and tools, original spare parts, and high-quality consumables. Our technicians have 20 years of experience working with all types of household appliances from well-known brands. Specialists constantly improve their skills to provide you with high-quality services.
Frequently Asked Questions
Comfort consists of many components. One of them is getting a quick and complete answer to your question about range operation and breakdowns. Call or read online for answers to all sorts of questions.
We work seven days a week and respond quickly to all emergencies. Our specialists leave on the day of the call, having called you in advance and specified the nature of a breakdown, make, model and duration of operation of the equipment. Bringing with them all the necessary accessories and equipment for Whirlpool Range Repair, master immediately begins the work. In 90% of cases, repairs take one day. 
Every breakdown is individual, so we don't work in a pattern. Before any work begins, we conduct a thorough diagnosis. Each step is coordinated with the owner of the appliance. After a successful Whirlpool Range Repair, we'll be sure to advise and make recommendations for the future operation of your appliances. 
We've been in the business of professional repair and service for over 20 years. For many years, each technician has thoroughly studied all the subtleties and nuances of various appliances. You can order Whirlpool Range Repair in one place, but you can also order any other appliance in your home. We have many years of successful work in this industry on our side.