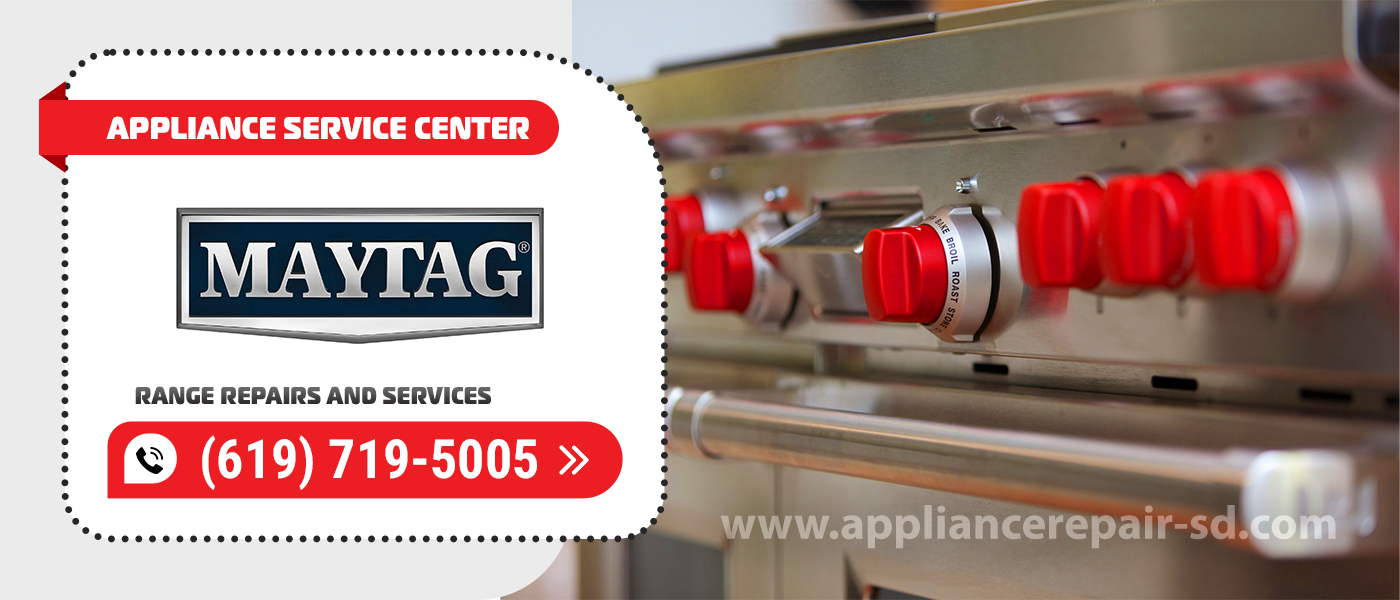 For people who prefer to buy their appliances from trusted and well-known companies, the need for repairs doesn't arise as often, but it gets more complicated when the warranty period ends or if the official service center is far away and it takes a long time to get there. At Appliance Service Center, we believe that people who choose premium electronics should also receive quality service, so we offer only the best Maytag Range Repair in San Diego County.
Why this company?
For Maytag Range Repair and Service, use our service company. Trust the hands of experienced professionals who have a wealth of experience and are armed with the special tools and materials to handle any malfunction with ease.
After diagnosis, the master determines the faulty unit, as well as informs how long you will need for repair, and calculates the cost of services and spare parts or components.
Then proceeds to Maytag Range Repairs. We use only genuine parts that ensure that your stove runs smoothly for a long period of time.
Our team of friendly and professional engineers are well versed in solving any problems that may occur with home appliances, regardless of the varieties.
Our Maytag Range Repair and Service engineers are some of the most experienced.  They can be called on the same day or next day, at your convenience. We have replacement parts available, which tells you that the problem will be solved quickly. 
What's more, we give you a warranty on all our services as an added protection. So, if you need a good Maytag Range Repair, get in touch.
Major malfunctions
Every housewife knows that the main helper in the kitchen is the gas range. Today, going to the store, you can choose a range of any configuration. But, unfortunately, any, even the most durable appliances have the unpleasant property of breaking down. Often, the main reason for the failure of the gas range is improper use and timely repair.
Unstable flame burns or goes out from time to time
The simplest and most innocuous reason is a dead joker. This is a small part of the gas range, which is responsible for the atomization of gas.  If the nozzle is clogged, the burner is poorly supplied with gas and air, because of this the flame will burn poorly, and sometimes it can even smoke.
But there can be more serious reasons, such as cracked spark plug of the gas range, or problems with the solenoid valve, the control sensor is broken.
Poor gas flow even when the gas knob is fully open
In newer models of gas ranges, it is very common for the gas control system to malfunction or fail. This is usually caused by a faulty thermo-electromagnetic valve. 
This valve is very difficult to repair and cannot be disabled either.  Therefore, either replace the valve with a new one, or install a gas control for the gas range. You should contact a Maytag Range Repairs and Services technician with such a breakdown.
The gas burners are noisy during operation
In modern ranges, this type of breakdown is very easy to fix – you just need to replace the flare plate.
The gas range smokes
This malfunction is easy enough to identify. During cooking, you noticed that the flame turned from blue to yellow and soot appeared on the dishes – you urgently need a Maytag Range Repair.
The range is leaking gas
The smell of gas coming from the range indicates that the fuel system is leaking, which can cause an explosion and fire. The first thing you should do is shut off the gas and check the room. Next, you should carefully inspect the gas range and find where the gas leaks.
The burners produce a flame that is too intense
This problem is caused by a disturbance in the gas supply. If intensive burning is observed only in one burner – it is necessary to replace the nozzle, and if all burners burn intermittently, you should contact a master, who will be able to adjust the reducer of the cylinder and fix the problems in the gas supply system.
Weak flame during combustion
If you notice during cooking that the gas burns weakly even when you open all the taps, contact a professional who will check the gas pressure level.
Appliance Service Center of the highest quality and at the most affordable price is available to you 24/7! All you have to do is call the listed phone number and ask for Maytag Range Repair and Service or leave a request on our website, and the perfect solution is just around the corner!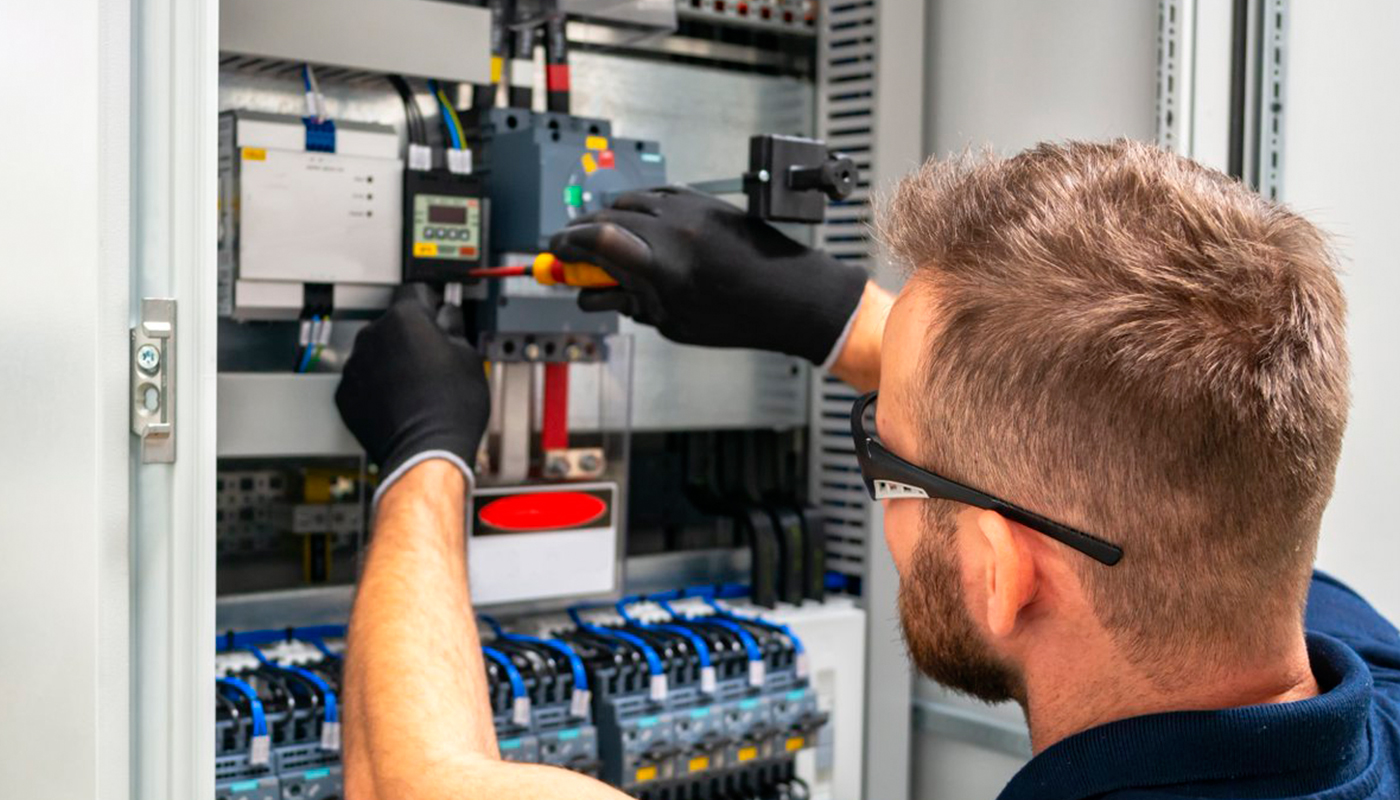 We use only professional equipment and tools, original spare parts, and high-quality consumables. Our technicians have 20 years of experience working with all types of household appliances from well-known brands. Specialists constantly improve their skills to provide you with high-quality services.
Frequently Asked Questions
Answers to your questions are on our website. Have not found the answer or still have questions, we are ready to answer you personally.
When a pie doesn't bake inside, it's far from always the fault of your range. If the pie does not bake inside, but its top is already well browned, you must urgently reduce the temperature of the oven and cover the product with parchment paper or foil. The pie does not bake inside if you do not follow the correct recipe. Don't rush to complain about your appliance and call a Maytag Range Repair technician.
The throttle knobs are hard to turn – this is most often an indication that cleaning is needed. Grease contamination can severely limit their free movement and functionality. There is another reason – breakage of the mount. In this case, a Maytag Range Repair technician will replace the entire handle.
There is one reason for this problem – your burner is smoking. Smoking when the gas burns can indicate severe fouling of the burner nozzle and ducts. It's a good idea to check if the flame spreader is installed correctly. Another reason is excessively high gas pressure or poor gas quality. Our Maytag Range Repair technician can find out the exact cause of this problem and fix it. All you have to do is call our number and have a technician come to your home.