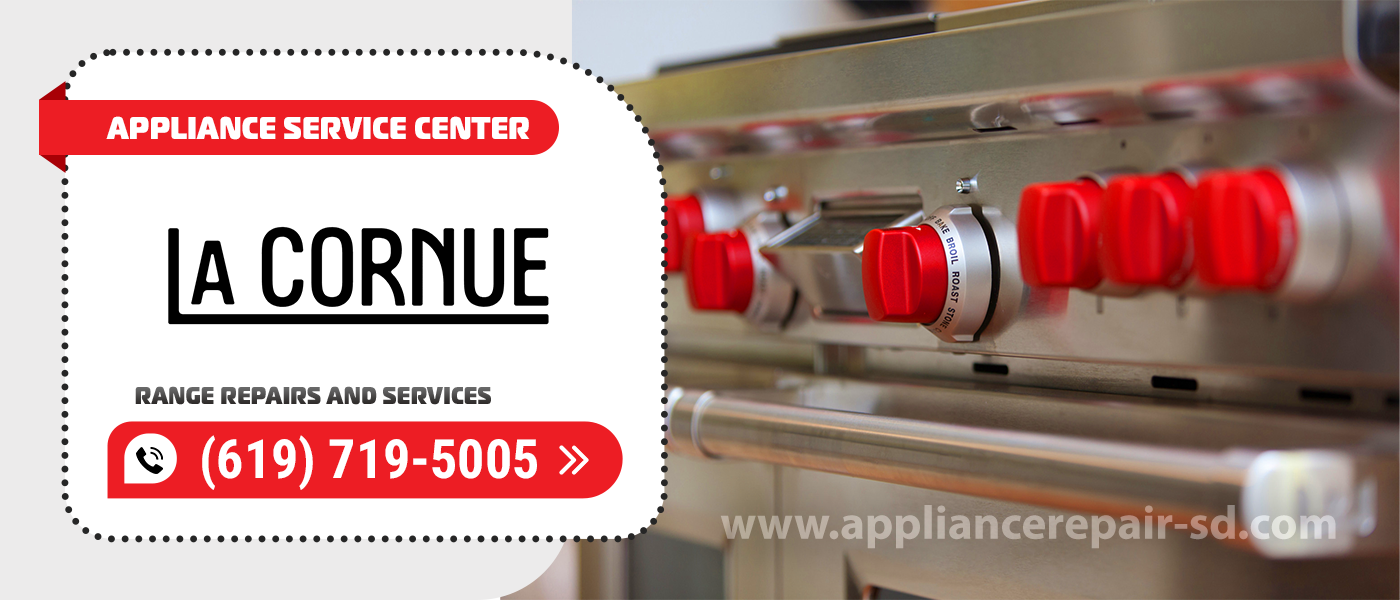 For people who prefer to buy their appliances from trusted and reputable companies, the need for repairs doesn't arise as often, but becomes more complicated when the warranty period ends or if the official service center is far away and it takes a long time to get there. At Appliance Service Center, we believe that people who choose premium electronics should also receive quality service, so we offer only the best La Cornue Range Repair in San Diego County.
Why this company?
Is your kitchen range broken? Looking for a service center for La Cornue Range Repair and Service? A defect and the intention to fix it quickly – makes people look for services near where they live. We're close by and ready to get to work right away! Appliance Service Center is the service you've been looking for!
When you call us to make a request or inquire about the cost, we will fully advise you:
About what needs to be done before a technician arrives, if any.

How much will the service cost – we know all breakages by heart, for us there are no unknown faults, and we will name the costs in advance.

We will consider the convenient time of the visit.

You're protected from fraudulent schemes with us, because you'll only make payment when

La Cornue Range Repairs

are completed!

We'll explain and document what the payment was taken for and write out an official guarantee.

Our craftsmen are staff engineers with college degrees.
Our benefits
Fast response time.

La Cornue Range Repair and Service

happens in one trip because the company has its own parts warehouse.

Safe and long working life of the repaired equipment because we use only original parts.

Reasonable prices with no loss of quality. Low cost of the service, which is associated with a wholesale price on components and close to the location of the masters.

Full warranty on all work. We give a full warranty as the professionalism of our engineers and original spare parts minimize the possibility of repeated breakdowns.
We were one of the first to develop an on-site diagnosis and La Cornue Range Repair at home. This approach to business immediately began to pay off. Customers are satisfied with the quality of service, and the company has a good reputation and many requests.
Major malfunctions
Gas smell from the gas range
If during cooking or at the end of it, you smell gas coming from the burners, most likely the cause is improper flame adjustment.
Other possible causes of gas leakage are:
Breakage of the nozzle installation point.

A faulty connection between the tap tube and the nozzle.

Damage to the joint between the tube and the nozzle body.
In this situation, you can find the leak yourself by removing the covers from the burner and spraying soapy water on them with a spray gun. In those places, where the bubbles will start to inflate and will be the location of the leak.
Making your own repairs to the gas range in case of a malfunction is not recommended. Shut off the blue fuel supply to the stove and contact La Cornue Range Repairs and Services.
Gas range burner goes out during operation
If a burner goes out on its own during cooking, and it is clearly not a draft, you should pay attention to how the gas burns before it goes out.
Gas burns unevenly on all burners
In this situation, the first thing to check is the connection hose, look: whether it is not squeezed, if so, just straighten the hose and the blue fuel supply will be normalized.
The burner burns unevenly
If you notice that the gas burner is not enveloping the flame-spreader completely, the flame-spreader itself should be cleaned. To do this, remove the burner and with a stiff brush wash it with warm soapy water, to wash the part thoroughly, you can soak it beforehand.
If the flame on the burner is weak or "jumping", check to see if the flame is washing over the thermocouple from all sides. If the flame does not reach this element of the range, you should clean the nozzle, to do this, use a needle or thin wire. If this manipulation does not affect the combustion process, you will have to adjust the gas supply, contact La Cornue Range Repair for this work.
Appliance Service Center is of the highest quality and at the most affordable price available to you 24/7! All you have to do is call the listed phone number and ask for La Cornue Range Repair and Service or leave a request on our website, and the perfect solution will be here in no time!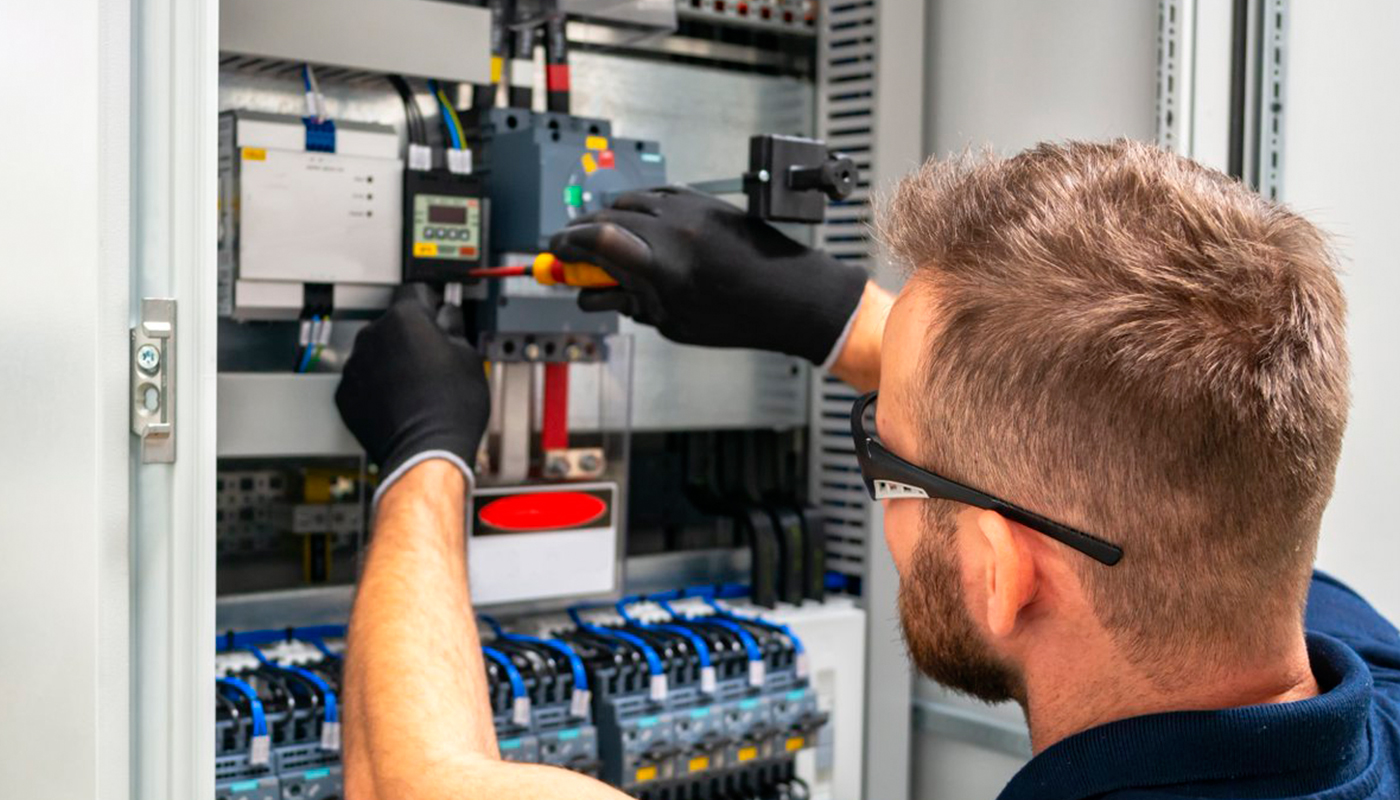 We use only professional equipment and tools, original spare parts, and high-quality consumables. Our technicians have 20 years of experience working with all types of household appliances from well-known brands. Specialists constantly improve their skills to provide you with high-quality services.
Frequently Asked Questions
Does your range cause a lot of problems and questions in the course of its operation? Ask us, and we will not only answer each one of them, but also help you solve all your problems.
The technique is prone to break down for a number of reasons – wear and tear of parts over time, violation of the rules of operation, mechanical damage, voltage fluctuations in the network. Having experienced once the discomfort associated with the failure of a range, no one wants it to happen again in the future. None of this is a big deal when you have our La Cornue Range Repair technicians by your side. For them, there's nothing they can't fix. 
You can come to us with many problems, such as:
The burner won't turn on or off. 

The burner goes out during operation. 

The ignition doesn't work or clicks constantly. 

The burner won't turn on or the gas burns weakly. 

The burner smokes. 

Gas knobs do not turn properly. 

Oven burner fails to ignite. 

Oven burner fails to light after the knob is released. 

Oven does not heat, gas burns weakly, burns on the bottom. 

Smells like gas. 

Oven glass is broken.
Our masters will be able to repair these and many other problems. Take care of your health and time and leave La Cornue Range Repair to the professionals.
Tech doesn't ask you when it's best to break down. You can always call our call center for advice. It's better to prevent a breakdown than to fix it later. Order La Cornue Range Repair at your convenience. We're open seven days a week and on holidays, too.