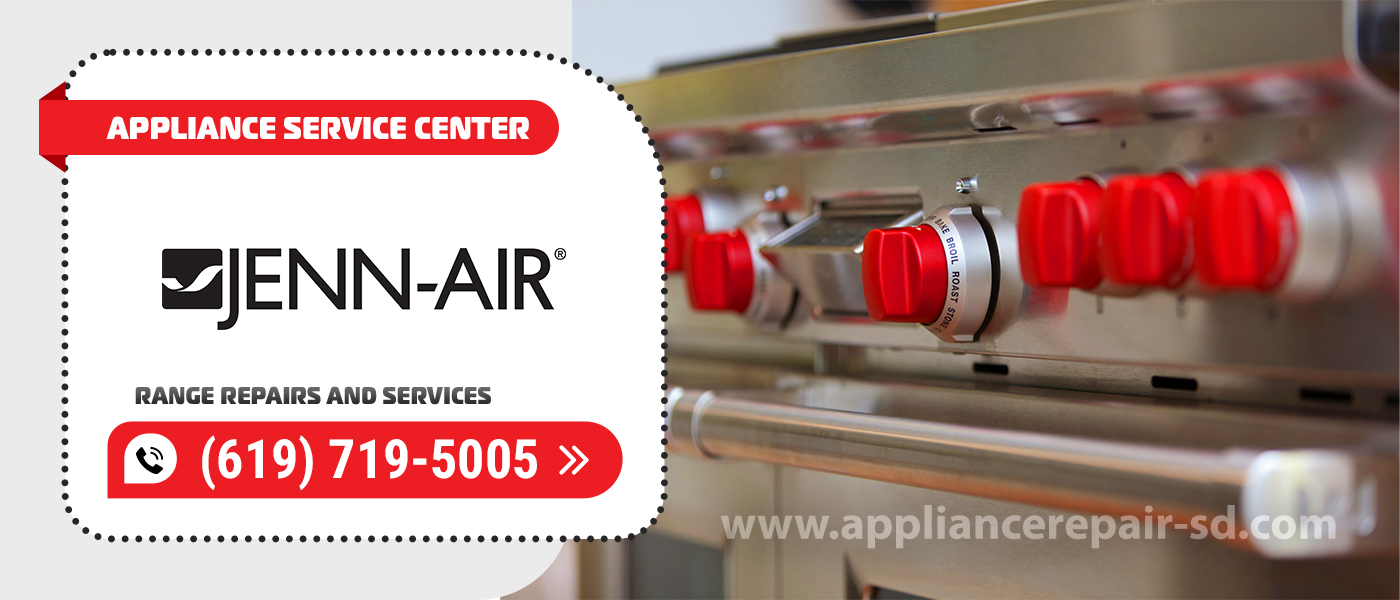 If you buy a gas range, it is a pleasant experience and sensation. But the buyer must remember that such a purchase must be taken care of carefully and regularly, as well as check more than once whether all the parts and elements of the household appliance work properly. After all, each breakdown entails a bunch of reasons that will then lead to the failure of all systems, and you will need to urgently contact the company Appliance Service Center. We provide quality Jenn-Air Range Repair in San Diego County.
Our company has been in business since 2001. We employ Jenn-Air Range Repair and Service experts with over 20 years of experience.
Major gas range faults
The burner won't light up or turn off
A common gas range malfunction is the gas burner not turning on or not turning on at all. If your range is equipped with an automatic ignition, it's worth checking for current by turning on another. Our Jenn-Air Range Repairs technicians will get the repairs done quickly when you contact us.
Burner goes out during operation
The most common cause is a clogged nozzle or a failed thermocouple.
The ignition doesn't work (no spark, doesn't click)
Jenn-Air Range Repair and Service technician will check to see if the ignition unit is burned out, the contact on the power button is oxidized, or there is no line voltage.
Burner won't turn on or has a weak gas flame
If the flame on the gas burner is slower than usual (has a small corona), the problem may be caused by a clogged hole in the gas distribution nozzle. The burner should be thoroughly cleaned. The flame height directly depends on the amount of fuel and air supplied to the burner. Adjusting the air damper and cleaning the nozzle can correct the problem, but this work should be done by a Jenn-Air Range Repair specialist.
The burner is smoking
The cause is most likely a clogged burner, less often insufficient gas or air supply.
Gas knobs not turning properly
Mostly caused by grease buildup on the pivoting mechanisms (adjustment knob and plastic rings). Take everything off and wash with soap and water. To a lesser extent occurs due to lack of lubrication inside the faucet. You should disassemble the faulty faucet, clean out the old graphite grease and apply new grease. Do not overdo the amount of grease, or over time the holes in the faucet will become clogged with excess.
The range burner does not light, burns weakly, does not adjust
If the range is equipped with an electrical auto-ignition system, the oven may not light due to a worn-out spark plug. The electric spark is striking away from the burner. Turn off the light in the kitchen and press the ignition button. A gas stove oven is a technically complex device, so we don't recommend troubleshooting the problem yourself, the best solution is to call Jenn-Air Range Repairs and Services.
Insufficient flame intensity or burner goes out spontaneously
This is due to an incorrect gas supply pressure (if in all burners) or a broken nozzle (if in one burner)
Burner goes out after releasing the knob
This is most likely a defect in the thermos solenoid valve.
Gas odor
Smelling gas while cooking or when you're done, indicates that the gas stove needs maintenance. If you sense the presence of gas near the stove or in the room where the cooking appliance is installed, immediately turn off the faucet down to the stove, and call Jenn-Air Range Repair immediately. Very often during repairs, we notice that gas leaks come from poor connections.
All of these and other breakdowns can be avoided by adhering to the rules of operation, regular diagnostic inspections and, if necessary, preventive gas range repairs. When a breakdown does occur, contact our company Appliance Service Center. They are professionals in their field and, for sure, will help you in solving problems, answer your questions and advise you on how to avoid further malfunctioning. Well, the universal advice for any gas appliance breakdown is to cut off the gas supply to the faulty appliance, contact a Jenn-Air Range Repair and Service technician and discuss what to do next.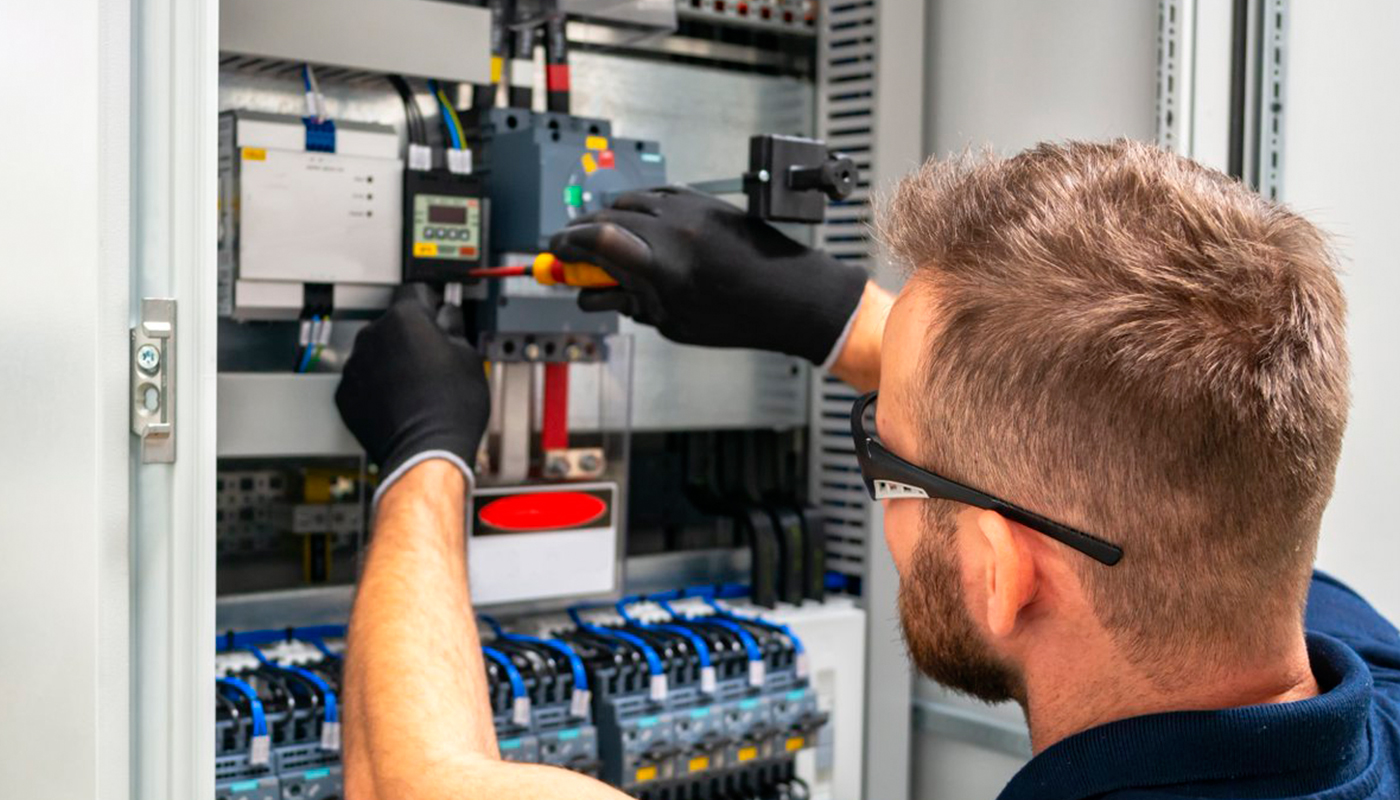 We use only professional equipment and tools, original spare parts, and high-quality consumables. Our technicians have 20 years of experience working with all types of household appliances from well-known brands. Specialists constantly improve their skills to provide you with high-quality services.
Frequently Asked Questions
If you can't find answers and the information you need on the Internet. Contact us and you will get answers to your questions from qualified specialists.
When choosing a combi stove, first of all you need to consider its dimensions, the number of burners and the volume of the oven. If you do not cook for a large family and do not bake a whole turkey, a small volume of the range will suit you. If your family is large, a larger model is best. It is very important to choose appliances seriously and consider their capabilities. Doing so will keep your appliances from working overtime. And you won't need Jenn-Air Range Repair wizards for a long time. 
The electric burner ignition mechanism can click. Clicks can be caused by grease buildup on the mechanisms, making them not return to their original position. Or there was a short circuit in the spark generation unit, burned or melted button on the igniter, increased humidity inside the device. As you can see the causes of this problem can be many. By contacting a Jenn-Air Range Repair technician, you will get rid of the annoying clicking noise within hours.
The Service Center operates openly and cares about its name. And those aren't empty words. You can read the testimonials of grateful customers on our website in the appropriate section or on Google and Yelp. Our motto is to leave each of our clients satisfied. And we succeed in this. Many customers have chosen us as a reliable, prompt and comfortable Jenn-Air Range Repair service center.