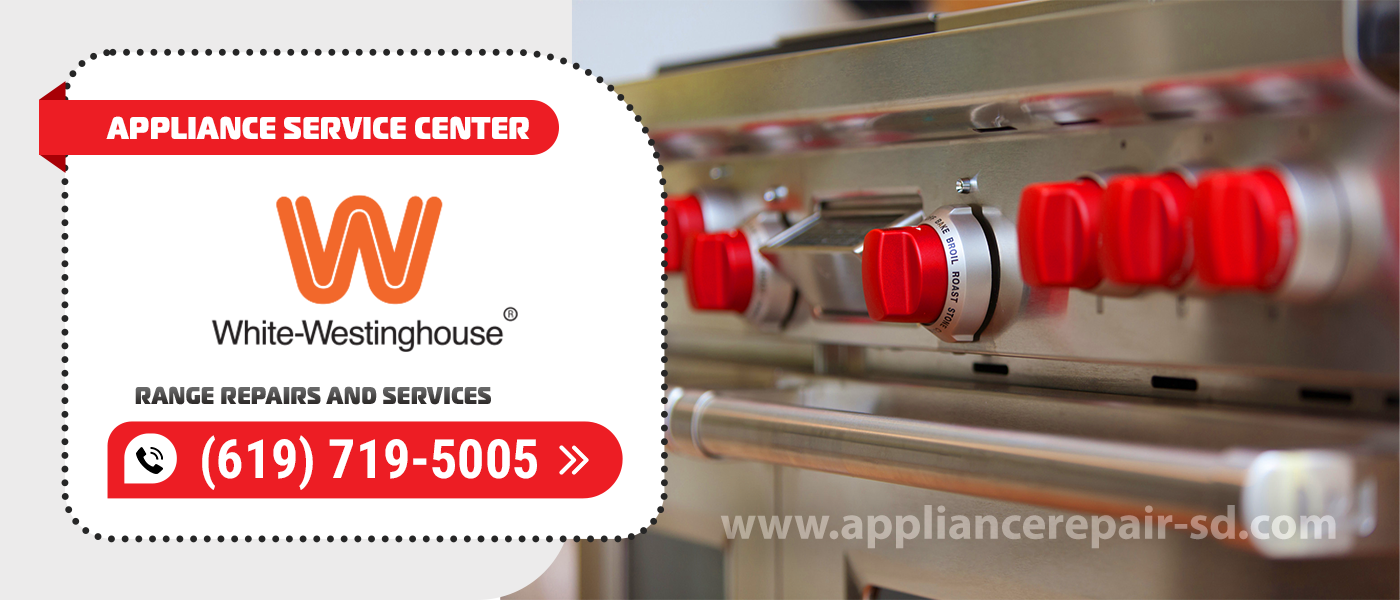 White-Westinghouse Range Repair
Appliance Service Center has been professionally repairing various home appliances since 2001. Our customers have been coming to us for many years to repair their home helpers. For us, White-Westinghouse Range Repair in San Diego County is easy.
The first piece of advice we always give our customers is don't try to fix the breakdowns yourself. Book a White-Westinghouse Range Repair and Service home specialist service. There are many reasons for this.
Range is quite a complex appliance. Without the proper knowledge, skills, tools, and parts, it is not possible to repair modern complex appliances. This intervention can lead to unpleasant consequences, both for life and for the equipment. An attempt to repair it yourself often leads to what will inevitably be followed by recourse to the service center. And then the repair will be much more expensive.
Have you seen that your technique is malfunctioning and does not perform as well as it should? Call a specialist and she will promptly determine what the cause is and begin White-Westinghouse Range Repairs. Everyone should mind their own business, especially if they are good at it.
What are the most common breakdowns our technicians must repair?
The burner's flame disappears as soon as the user releases the gas regulator knob.

The burner burns unevenly, the flames are not of the same size.

No spark, gas does not ignite.

Gas adjustment knobs are difficult to turn.

Flame is very weak.

All burners do not ignite.

Smoke when gas burns.

No light in range.

Stove is switched off but smells of gas.

Food does not bake evenly in the range.

Oven door does not fit properly.
It is not difficult for a technician to determine the cause and perform White-Westinghouse Range Repair and Service.
How our whole process works
Request an appointment
The first thing you do is leave a request for White-Westinghouse Range Repair. And from that point on, we take over your problem. You are contacted by our trained manager. He or she will clarify the manufacturer, model, and age of the equipment, as well as the nature of the problem you're having. This is necessary to prepare the spare parts you may need. You coordinate conveniently for your time of our master's arrival to your home. 95% of our specialists arrive on the day of the order.
Troubleshooting
Our specialist at your home makes a visual and technical diagnostic, determines the cause and nature of the breakdown. Informs you of the exact price of White-Westinghouse Range Repairs and Services. And informs you of the price of parts to be replaced if necessary. We use state-of-the-art specialized equipment for diagnosis.
Troubleshooting
Only after agreeing on a work plan with customers will our handyman begin repairing. For our masters there are no such breakdowns with which they would not meet during the long period of their work.
Three months warranty
At the end of White-Westinghouse Range Repair, the handyman will fill out an official warranty on the part and on his work. You will now not be alone with your problems in the future. A warranty card is a guarantee of your peace of mind.
A few more tips for combination range owners
Do not use broken appliances
Early detection of the problem can prevent serious breakdowns. And most importantly – it can be dangerous for your life! It is easier and cheaper to prevent a breakage than to repair it later.
Do not turn to the doubtful masters
You are bribed by the cheap price, but know – they have no specialized equipment, no original spare parts, no warranty. And most importantly they have no proper experience and skills in the quality repair of household appliances. It is much harder and more expensive to fix the repairs of non-professionals.
The main rule of Appliance Service Center is customer focus. We treat each breakdown as our own. Every customer is important to us. White-Westinghouse Range Repair and Service we carry out as quickly as possible and at the highest level. You can hear about our professionalism from every one of our customers who have repeatedly recommended us to their friends and acquaintances. We repair everything that can be repaired. And what is to be replaced will be replaced.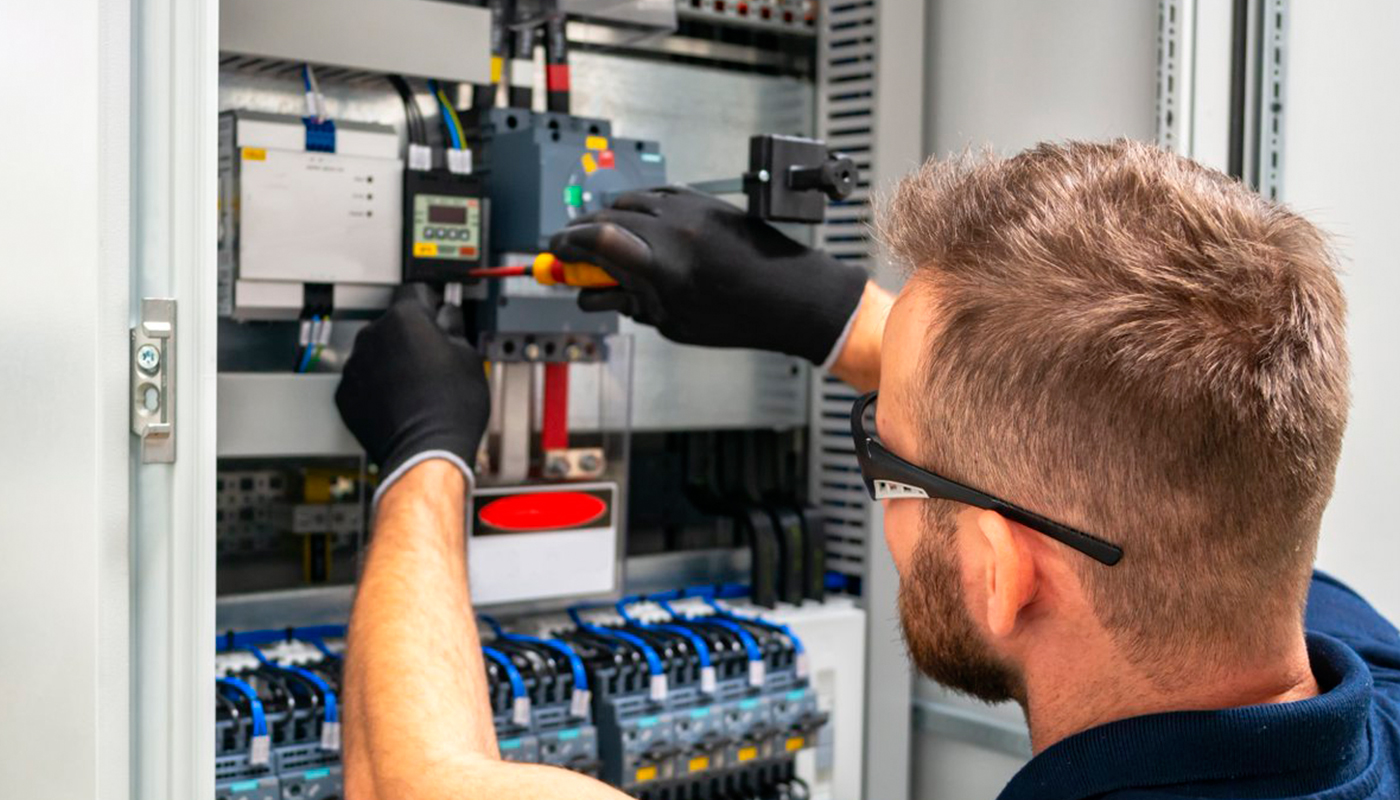 We use only professional equipment and tools, original spare parts, and high-quality consumables. Our technicians have 20 years of experience working with all types of household appliances from well-known brands. Specialists constantly improve their skills to provide you with high-quality services.
Frequently Asked Questions
The most asked questions and answers by professionals with years of experience with appliances.
It is extremely important to take care of your cooking appliances, especially if they are premium appliances! Any malfunctions in your range can directly affect the quality of your cooking. Some malfunctions can even lead to a gas leak. And this is very dangerous for the lives of everyone around. Timely maintenance, and early White-Westinghouse Range Repair, will avoid serious problems with your appliances.
We offer a 3-month warranty on all service and White-Westinghouse Range Repair. This is first and foremost your peace of mind that you will no longer be alone with your equipment and its breakdowns. During this period, you can contact us at any time for free advice and assistance. The departure of the master to your home will not make you wait long, if necessary.
There is one correct answer to this question – there are many advantages and compelling arguments to turn to a professional service center. The first and important one is that a specialized service center employs White-Westinghouse Range Repair professionals who have proven this with their success and time. The second point is that only original components should be used, not counterfeit ones. And the third point – providing an official warranty on all types of work.