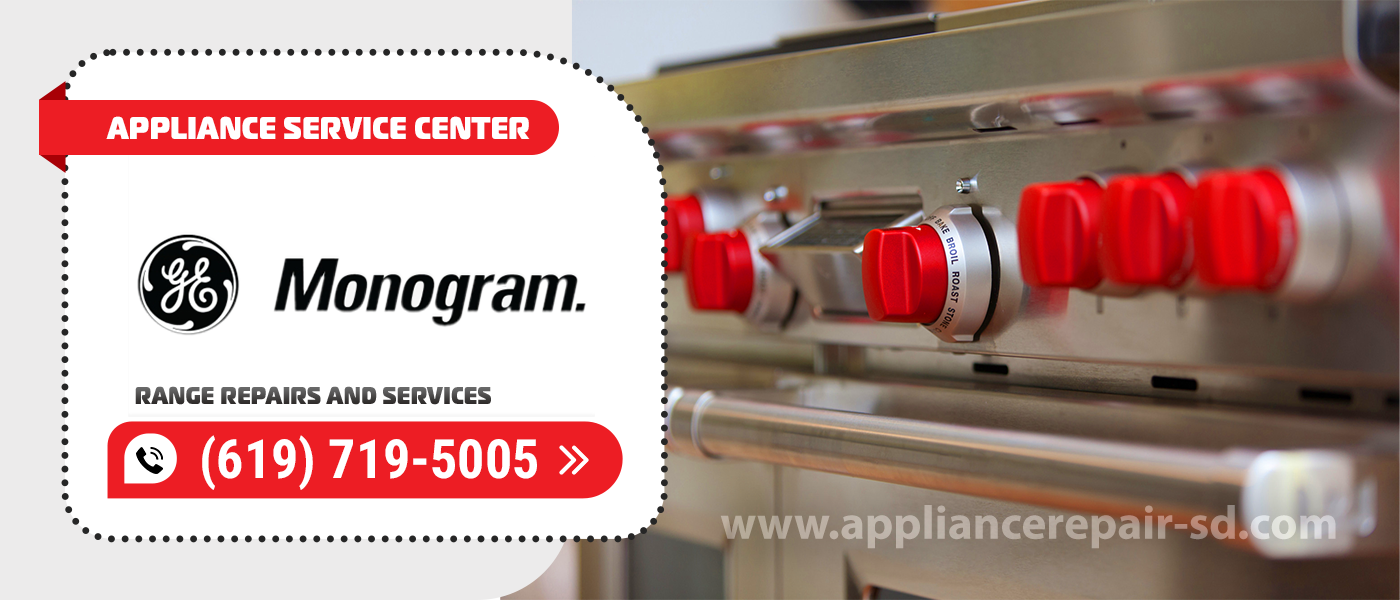 For people who prefer to buy their appliances from trusted and well-known companies, the need for repairs doesn't arise as often, but becomes more complicated when the warranty period ends or if the official service center is far away and it takes a long time to get there. At Appliance Service Center, we believe that people who choose premium electronics should also receive quality service, so we offer only the best Monogram Range Repair in San Diego County. 
Why this company? 
Our company handles Monogram Range Repair and Service. We have experienced craftsmen who will quickly identify any problems with your range and make quality repairs.  
We have the necessary documentation to perform quality Monogram Range Repairs. In addition, we use only original replacement parts from the manufacturer. 
It is almost impossible to figure out the problem on your own without some knowledge and skills. In addition, it is possible to cause more damage to the kitchen range. 
For this purpose, our specialists with engineering education and many years of experience are available. Contact our service center. 
We guarantee quality Monogram Range Repair and Service in a short time. Our service center has a guarantee of quality services. In addition, we cooperate only on favorable terms and responsibly approach each case. 
If you want to carry out Monogram Range Repair at a reasonable price, call us! 
Main malfunctions 
The gas range burner makes a lot of noise during operation 
The problem occurs when there is an imbalance in the gas and oxygen supply. In the old-style range, this malfunction is eliminated by adjusting the air damper. New ranges require replacement of the flare plates.

Old style gas range taps can become clogged with excess grease. They can be disassembled and cleaned. In modern stoves, this malfunction does not occur.

If the taps are difficult to turn, there is likely grease and dust buildup on the pivoting mechanisms. Remove the taps, wash the knobs and all parts of the taps with soapy water, dry, and reinstall.

Sometimes a lack of lubricant makes it difficult to turn the valves. Disassemble the faucet, clean it of dirt and old grease, and apply a thin layer of new grease.
When deciding to lubricate your gas stove taps, remember that you can't use regular machine oil. You need a special, heat-resistant grease, which is available from a technician at Monogram Range Repairs and Services. 
Gas range burners shut off
Modern ranges are equipped with a gas control system. If a malfunction occurs, a thermos electromagnetic valve shuts off the gas and the burner shut off. Sometimes a broken valve causes an untimely shutdown.
Do not fix this failure yourself or just turn off the gas control under any circumstances. It is necessary to call a specialist to service the range.
The gas range does not ignite from the electric ignition
If you are unable to light the gas range normally, make sure that the gas valve is open. If the gas flows but none of the burner's light, try lighting it with matches. If it works, then the ignition system on your gas range is faulty.
Smelling gas
Smelling gas when cooking or after you finish cooking tells you that your gas range needs maintenance. If you sense the presence of gas near the range or in the room where the kitchen appliance is installed, immediately turn off the faucet down to the range, open windows and ventilate the room. 
When deciding to check a faulty gas range, remember your safety! Before disassembling the range, disconnect it from the power supply and turn off the gas supply. Do not try to replace or "modify" parts you do not think are suitable. 
It is better to be reinsured and trust even the most minor Monogram Range Repair to a competent specialist, than to provoke an explosion. By calling a technician in time, you will save money and time, protect yourself from low-quality repairs and extend the life of your gas range.
Appliance Service Center of the highest quality and at the most affordable price is available to you 24/7! All you have to do is call the listed phone number and ask for Monogram Range Repair and Service or leave a request on our website and the perfect solution is just around the corner!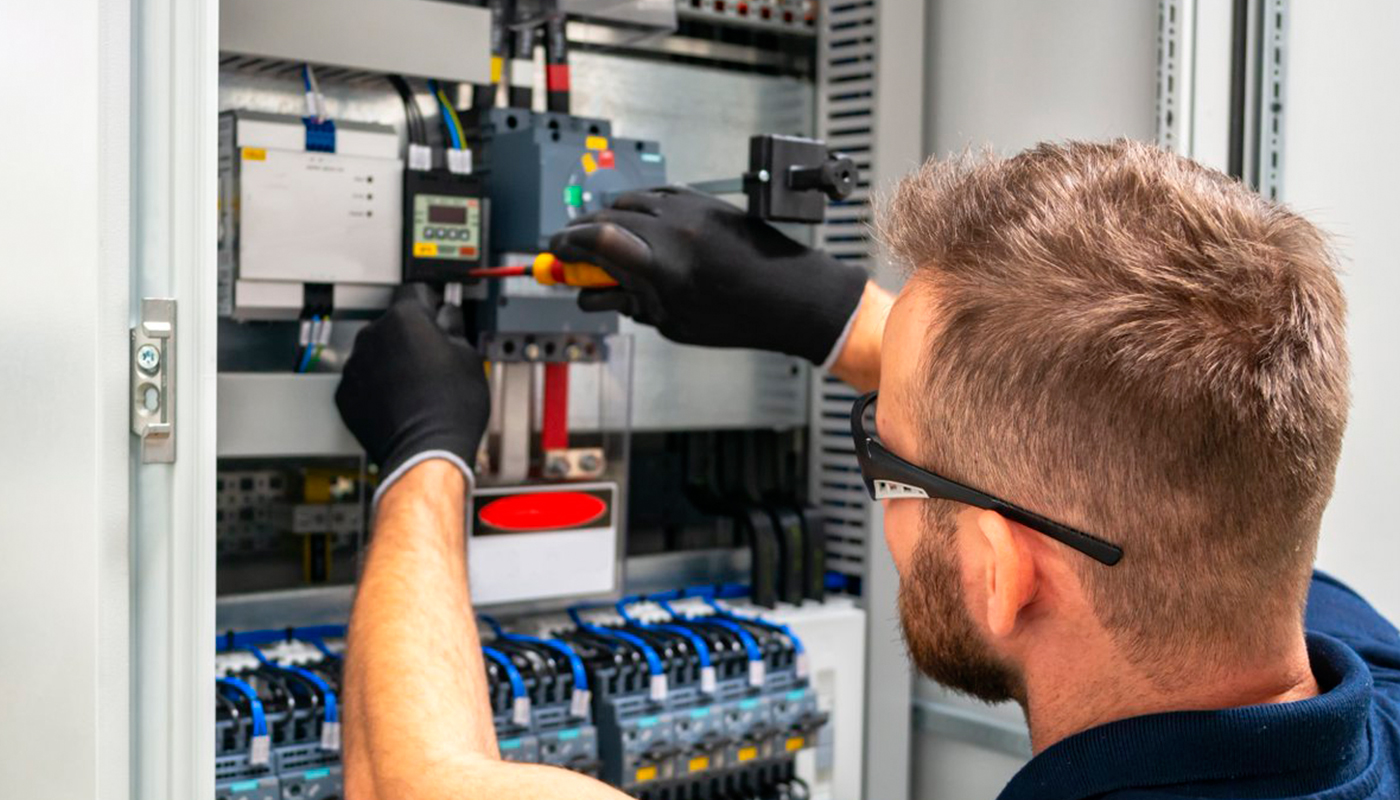 We use only professional equipment and tools, original spare parts, and high-quality consumables. Our technicians have 20 years of experience working with all types of household appliances from well-known brands. Specialists constantly improve their skills to provide you with high-quality services.
Frequently Asked Questions
Questions and answers to the most asked questions by range users on our website. Can't find the answer you're looking for, contact us directly, we're open 7 days a week.
When the range won't light, pay attention to whether the electric igniter works, perhaps it's the one that's out of order. Older models of gas stoves do not have electronic ignition systems and gas leakage control systems. If the range does not ignite in such a gas stove, then there is a possibility of clogging of burners. By contacting the experts at Monogram Range Repair, you will get this problem diagnosed and fixed.
You can only use a gas stove in your apartment if the gas equipment and ventilation system are in full working order. If these two conditions are met, you can use the range and the burners at the same time. But to ensure safety, you need to monitor the operation of the appliance, not leaving it unattended.
When the temperature inside the range reaches a preset level, the automation reduces the flame to the minimum possible, preventing it from going out. If the temperature decreases, the flame becomes maximum until the preset level is reached again. If the thermostat fails, it is worth contacting a Monogram Range Repair service center. Otherwise, it will directly affect the cooking process.