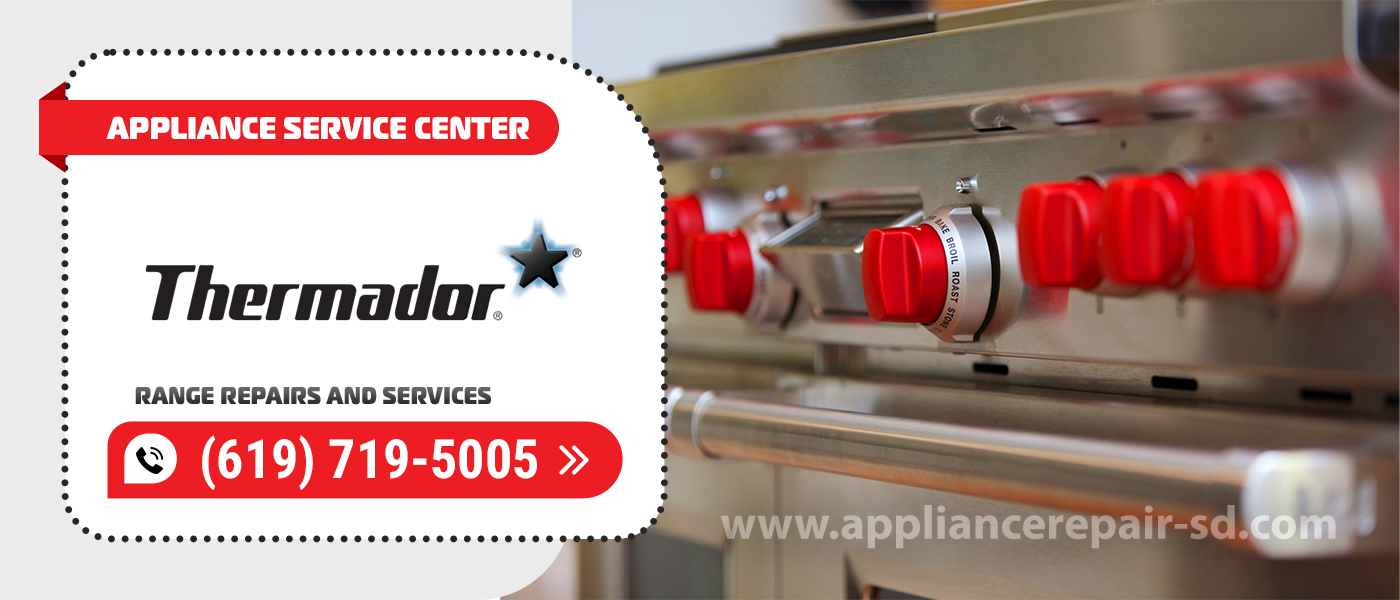 People who prefer to buy their appliances from trusted and reputable companies don't need repairs as often, but it gets more complicated when the warranty period ends or if the official service center is far away and it takes a long time to get there. At Appliance Service Center, we believe that people who choose premium electronics should also receive quality service, so we offer only the best Thermador Range Repair in San Diego County.
Why this company?
Thermador Range Repair and Service is a complex undertaking which is best entrusted to the craftsmen of a trusted organization. Our Appliance Service Center group of companies performs kitchen range repair inexpensively. We have been providing services since 2001 and have established ourselves as a reliable, efficient, and conscientious company.
Our benefits:
We will come to your home on any day convenient for you. There is no charge for a visit, diagnosis, and parts selection.

We do quality

Thermador Range Repairs

in your home inexpensively.

We tidy up the room after the work is done.

We give a warranty card immediately after the work is done.

Payment only after the job is done.
Calling a master is convenient and economical, because the kitchen range is a bulky appliance, and its transportation is quite expensive. By calling our employee at home, you do not have to:
Search for spare parts yourself.

Worst is how to transport the equipment to the service center and how to bring it from there.

Spend money to fix bugs that usually occur when you do

Thermador Range Repair and Service

yourself.
You can find out the prices for Thermador Range Repair in the price list on our website, or by calling the number also listed on our website.
Major malfunctions
The range is clicking or shorting out
Very often when there is a conductor breakdown or wet food in the circuit of the system, there is a non-stop and uncontrollable operation of the electric ignition. Initial action to correct the sparking is taken by unplugging the gas range.
Faulty gas control
The main purpose of this system is to prevent gas from escaping when there is no combustion. By holding the burner knob, you activate the thermocouple which holds the gas valve in place during combustion.
This is done by generating an electric current when heated, which locks the solenoid valve open. The gas control malfunction is the premature extinguishing of the flame after the knob is released. Only call a qualified Thermador Range Repairs and Services technician to troubleshoot the problem.
Great defects
Above the burners of the gas range is a grate made of cast iron. The task of the grid is a load-bearing function – to keep the cookware located above the burner at an optimal distance from the burner flame.
This part is quite reliable, and its failures are related only to cosmetic defects of the external coating resulting from mechanical stresses.
The gas range smokes
This problem also refers to the burner failure, but is associated with clogging of gas conductive paths, more often nozzles, cleaning of which should be performed only with a special tool to avoid damage to the soft metal. For Thermador Range Repair call a specialist.
Gas range burner goes out during operation
If a burner goes out on its own during cooking, and it is clearly not a draft, you should pay attention to how the gas burns out before it goes out.
Burner burns unevenly
If you notice that the gas burns, but does not envelop the flame-spreader completely, you should clean the flame-spreader itself. To do this, remove the burner and with a stiff brush wash it with warm soapy water, to wash the part thoroughly, you can soak it beforehand.
If the flame on the burner is weak or "jumping", check to see if the flame is washing over the thermocouple from all sides. If the flame does not reach this element of the range, you should clean the nozzle, to do this, use a needle or thin wire. If this manipulation does not affect the combustion process, you will have to adjust the gas supply, contact a gas appliance service center for this work.
Appliance Service Center is of the highest quality and at the most affordable price available to you 24/7! All you have to do is call the number listed and ask for Thermador Range Repair and Service or leave a request on our website and the perfect solution is just around the corner!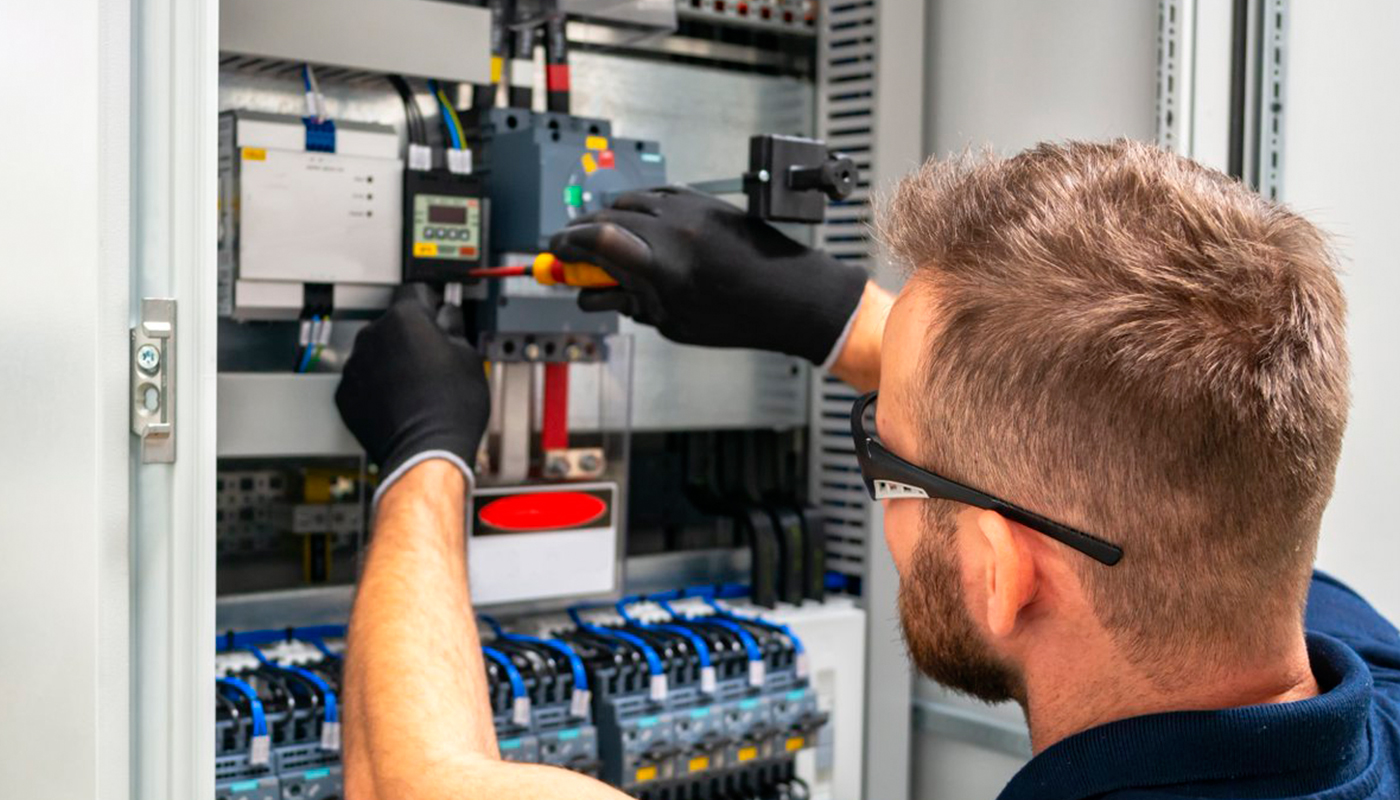 We use only professional equipment and tools, original spare parts, and high-quality consumables. Our technicians have 20 years of experience working with all types of household appliances from well-known brands. Specialists constantly improve their skills to provide you with high-quality services.
Frequently Asked Questions
The most frequently asked questions of clients and answers of our specialists. If you can't find the question you're interested in, ask us directly.
A specialized center, trusted by the manufacturers themselves, is worth trusting. There are many ads and offers on the Internet, but not everyone will be able to offer you what our company offers. Experience in repair and maintenance for over 20 years, a modern approach to diagnosis and Thermador Range Repair. We use only genuine parts in our work and provide warranty service.
Calling a master technician for Thermador Range Repair with us is easy. You can call us by phone and order a technician to come to your home right away. Or you can leave a request on our site and wait for the call from our manager, who will clarify the nature of the breakage, model and brand of the combi steamer and agree on a convenience for your time of arrival of our technician. In 95% of cases, our master arrives at your address on the day of the request.
Range is not a cheap segment of household appliances. The service life of this equipment is on average 20 years, and with careful handling and much longer. If you are not ready to part with your appliances, then contact our service center. Thermador Range Repair in most cases is much cheaper than buying a new appliance. Especially if your stove has only been in service for a few years.