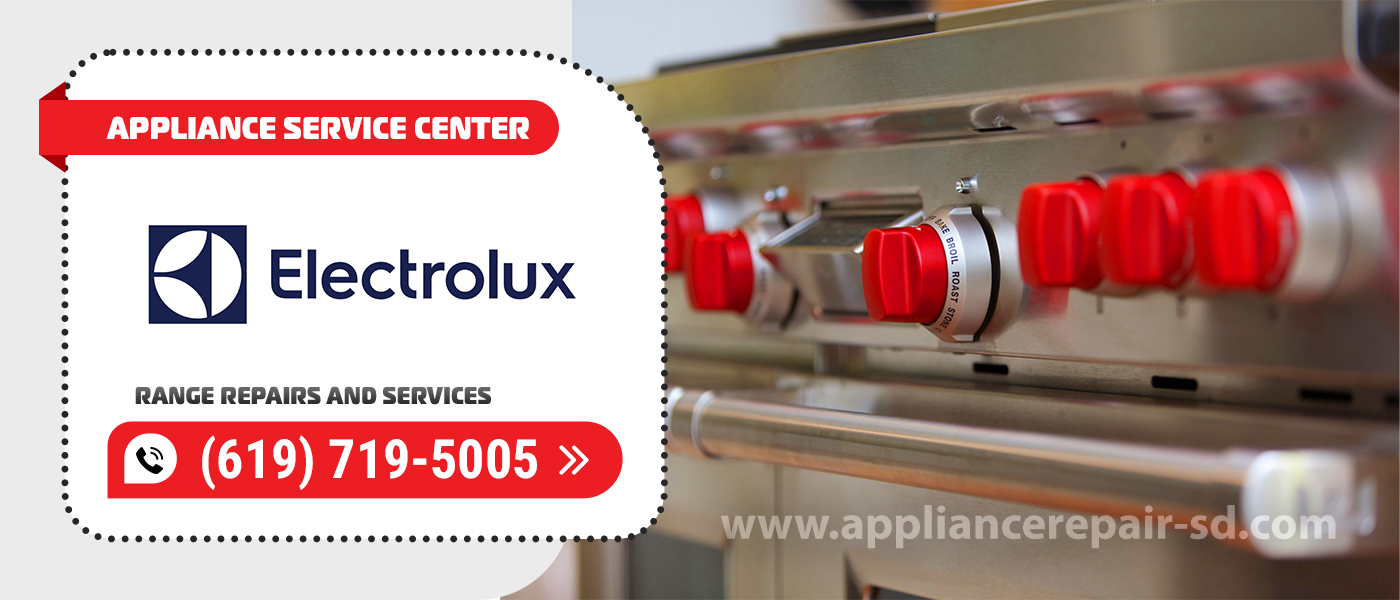 Appliance Service Center has been restoring a variety of appliances, including range, to working condition for over 20 years. They are rightfully considered to be premium appliances. Our service center technicians don't care what make and model you have, or how long you've been running. If your Electrolux combi steamer is out of order, we can help. We will perform Electrolux Range Repair in San Diego County promptly and with a quality guarantee.
We know firsthand that even the highest quality and most reliable appliances can break down. And there are several reasons for that. Wear parts over time, power surges in the network, violations of operating rules. It is the rough and negligent handling of machinery that are most often the cause of breakdowns. But we should not exclude the rarest factor – the factory defect. Whatever the cause, our Electrolux Range Repair and Service technicians will pinpoint the problem and tell you how to fix it.
Breakdowns that our customers call us for
The burner won't turn on or off. 

The burner fails to ignite or goes out during use. 

Electric ignition doesn't work (no spark, no clicking). 

The ignition switch clicks repeatedly. 

No or little gas burner starts. 

Makes the burner smoke. 

Gas knobs do not turn properly. 

The range burner does not ignite. 

The flame intensity is insufficient, or the burner extinguishes.

Spontaneously. 

The burner goes out after releasing the knob. 

Range does not heat, gas burns weakly, or burns on the bottom. 

Smells like gas. 
If you are faced with the above problem or you have a breakdown of another nature, you can calmly and confidently contact us. Over the years, our craftsmen have thoroughly studied ranges and know everything that can break. But most importantly, they know how to perform Electrolux Range Repairs in a quality and prompt manner.
Our advantages and why customers choose us 
We don't charge for diagnosis when you get your Electrolux Range Repair and Service done by us.
We have over 20 years of experience on our staff. The technicians regularly upgrade their skills and experience by interning at appliance factories. We have licensed technicians for the latest and greatest appliances.
Our service center is open seven days a week. After all, appliances do not ask you when it is better to break. You can always call our call-center and get any advice. It's better to prevent a breakdown than to have to deal with it later. Order Electrolux Range Repair at your convenience.
Our technicians are true experts in their field. Electrolux Range Repairs and Services do 90% of the repairs on the spot and within one day.
We have a courier service for your convenience. There are breakdowns that need to be repaired in a specialized workshop environment. Our technician will come by himself, fill out all necessary documents, and take your equipment to our service center. After the repair, we'll bring your range back and do the installation.
Our own spare parts warehouse
We fix faster and at affordable prices thanks to our own warehouse. Cheaper because we work directly with appliance manufacturers. Faster, as you don't have to wait weeks for the necessary parts. We have a stock of the most used parts. But most importantly, we work only with original components.
Undoubtedly you can try to repair the range yourself. But we do not recommend making repairs of this equipment by your own hands, since often such repairs lead to more problems. After all, this technique is not cheap and so simple as it may seem at first glance. It is better to entrust the repair to qualified professionals. 
Upon detection of any fault – contact us! And you are guaranteed a quick and high-quality Electrolux Range Repair your washing machine of any brand and model.
Appliance Service Center will repair appliances of any complexity in a very short time. We repair modern appliances as well as old appliances, guaranteeing a high quality of our work. We are close to our client's interests and their desire to restore their former comfort. At Electrolux Range Repair and Service, we are dedicated to making sure that our customers also enjoy the same kind of service and comfort as their new home. Quality is our hallmark!
Prices are transparent and affordable.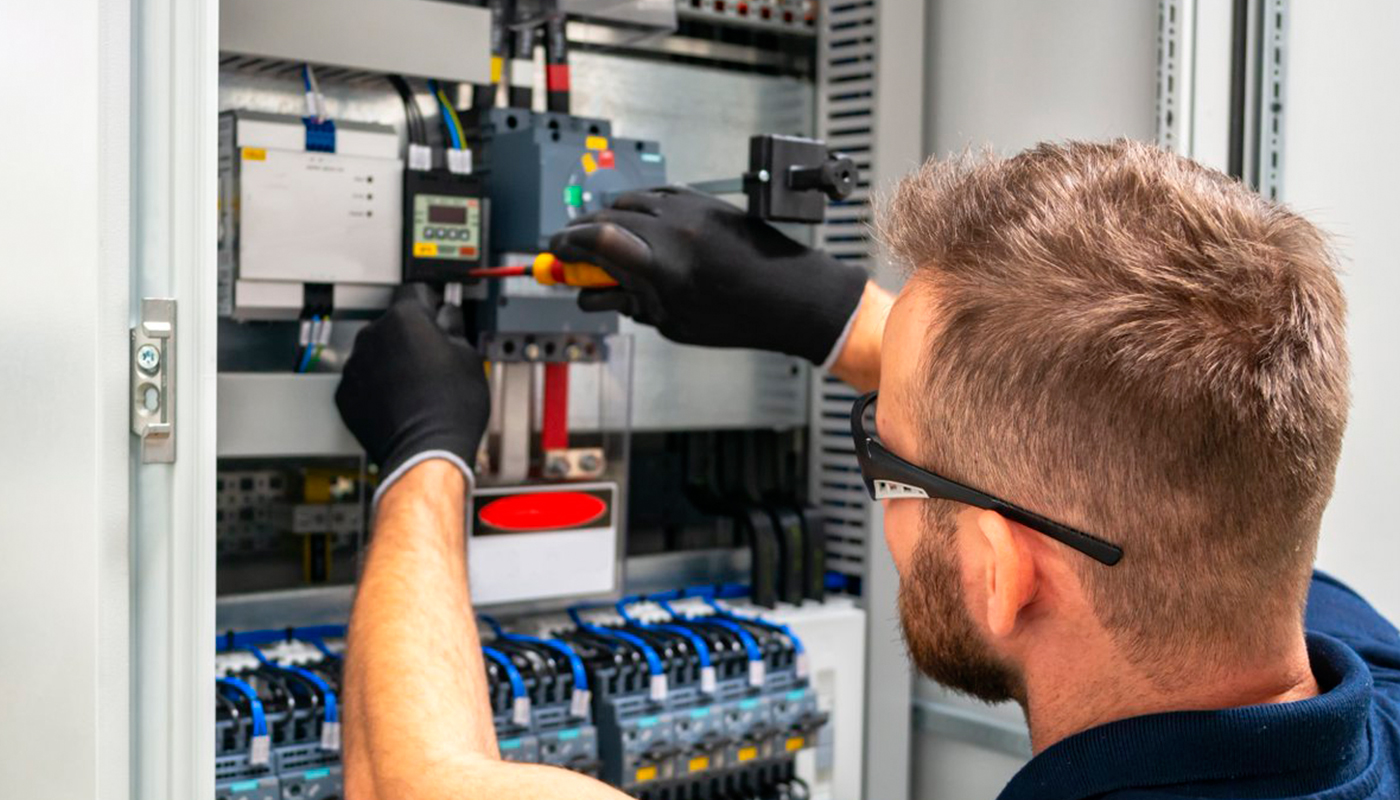 We use only professional equipment and tools, original spare parts, and high-quality consumables. Our technicians have 20 years of experience working with all types of household appliances from well-known brands. Specialists constantly improve their skills to provide you with high-quality services.
Frequently Asked Questions
Many users periodically have questions about the operation of their appliances. Especially when it breaks down. Let's take a look at the most common customer questions and answers from our experts.
Smelling gas while cooking, or after it's finished, tells you that your gas range needs maintenance. If you smell gas, immediately turn off the gas tap, open windows and ventilate the room. Very often when Electrolux Range Repair, we notice that the gas leak is from a poor connection. In the future, trust the installation to proven organizations and professionals. 
A specialized service center can offer a wide range of advantages to its customers – many years of successful experience in Electrolux Range Repair and service. Original spare parts from the manufacturer, fast and urgent repairs with a quality guarantee on all its services. A comprehensive approach and a wide profile of technicians who will readily repair a variety of appliances in your home. 
Quite often we are approached to perform range repair. The cause of the malfunction can be a violation of the integrity of the insulation, a loose fit of the door in the closed position, malfunction of the gas burners. Our Electrolux Range Repair technician will be able to reliably figure out why the range is failing to create the proper baking conditions. And why it isn't holding the temperature. After which they will fix any breakdown in no time.