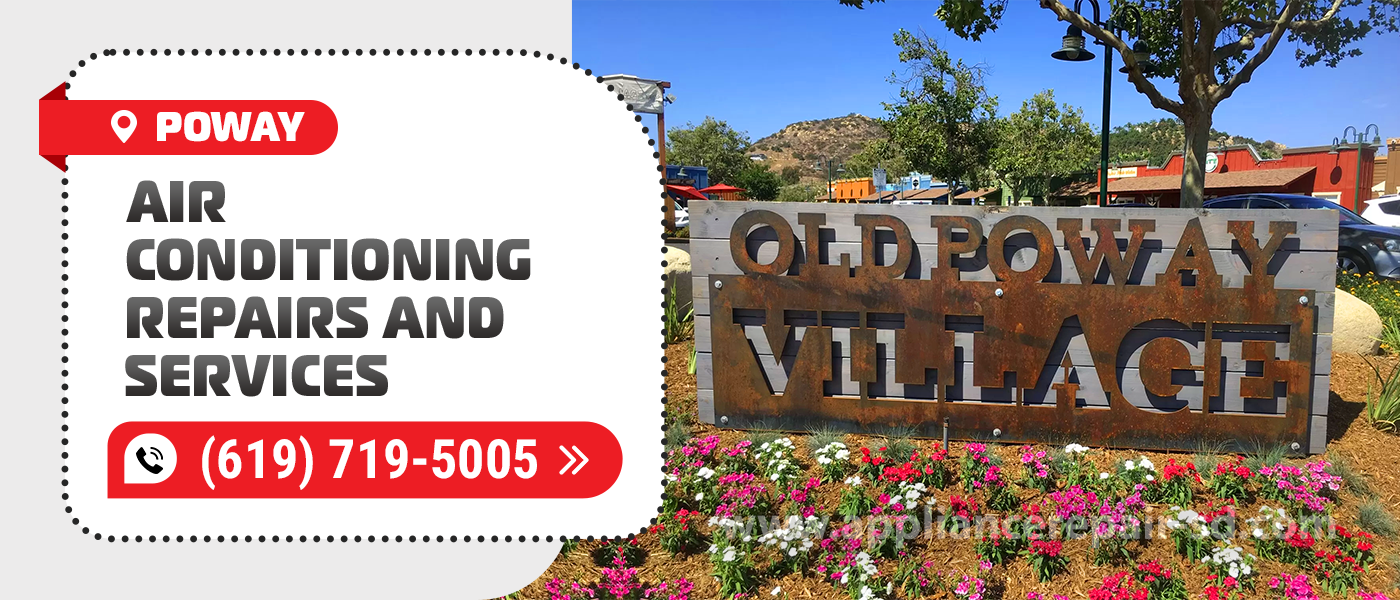 Air Conditioning Repair in Poway
Appliance Service Center offers air conditioning repair and maintenance services for homes, businesses, and retail outlets alike. We have over 15 years of experience and have a great understanding of the problems our customers face. We specialize in Air Conditioning Repair Poway, CA. Our team guarantees fast, quality air conditioning repair.
Why this company?
Even with careful use, Poway Air Conditioning Repair can become necessary over time. To troubleshoot, you should contact the experts who handle the sales, installation, and maintenance of climate control systems and provide a warranty on all work and components performed.
If suddenly in the middle of a hot season or in the fierce cold climate system, the system will not start, call our masters on these numbers, or leave a request on the website. And your problem will be solved immediately. If your air conditioning system is malfunctioning, don't even try to perform Air Conditioning Repair in Poway, CA on your own. Contact the company's experts for an initial consultation online or at the phone numbers listed.
In some particularly severe cases, a technician will dismantle the indoor or outdoor unit, take it to a repair shop and return it in a few days (up to a week), depending on the complexity of the job, availability in our warehouse, or the speed of delivery of parts.
Our technicians perform Poway Air Conditioning Repairs and provide a warranty on all parts and work performed. So, if you need air conditioning repair, we recommend contacting the Appliance Service Center.
The main problems
Air conditioner does not cool, or it does not cool enough
Most often it happens because of contamination:
The radiator of the outdoor unit.

Impeller.

Filters.

Evaporator.
Contamination of the main components of the climate system may be due to absorption of dust microparticles deposited on carpets and floor coverings.
In some cases, a cooling system malfunction can be caused by a freon leak. That's why you need to have regular maintenance, cleaning and freon refills. Otherwise, you'll have to spend several times as much. At best, you'll have to pay for Air Conditioning Repair in Poway, CA and replace damaged components, and at worst, you'll have to buy a new one.
Water that drips from the air conditioning
Can be the result of its improper installation or a clogged drainage system when using the unit to cool or heat with the doors and windows open. It is then necessary to have the indoor unit professionally cleaned immediately.
In some cases, water starts dripping from the indoor unit when freon leaks, because starting the air conditioning unit to cool its indoor unit freezes, and water starts dripping from it when the unit is turned off. This is due to a sudden drop in operating pressure.
Unpleasant odor from the air conditioning unit
Occurs when the air is sucked in from the room. The dust in the air first settles on the evaporator, filters and on the impeller of the air-conditioning split system. As it gets wet, mixes with condensation, and dries, it forms a pungent and unpleasant odor, which, if released into the lungs and respiratory tract, can cause unpleasant allergic reactions such as runny nose, coughing, and lacrimation.
To eliminate the unpleasant odor and its effects, you need to call in a Poway Air Conditioning Repair technician. They will steam clean your air conditioning units with a special disinfectant solution.
Diagnostics
Timely diagnostics not only extends the life of the air conditioning unit, but also prevents 100% of breakdowns. It is necessary to pass it at least once a quarter. It is mandatory – before the beginning of the hot season, in May or April, as well as unreasonable shutdown, reduced efficiency, unpleasant odor and loud noise.
Diagnostics before Air Conditioning Repair in Poway, CA include:
Inspection of the unit.

An inspection of the structure, fixtures, indoor and outdoor unit.

Evaluating the operation of the control panel.

Antibacterial treatment and pressure cleaning of the filter, heat exchanger and outdoor unit.

Checking the presence, quantity, and condition of freon.

Checking the integrity of threaded connections and piping.
Appliance Service Center has been on the market since 2001. All our technicians have more than 15 years of experience, and we have regular refresher courses. We provide Poway Air Conditioning Repair and Service, and all our customers get all the services they need from the comfort of their home or office. To contact us, you can call the number listed or leave a completed form on the website and our manager will contact you as soon as possible.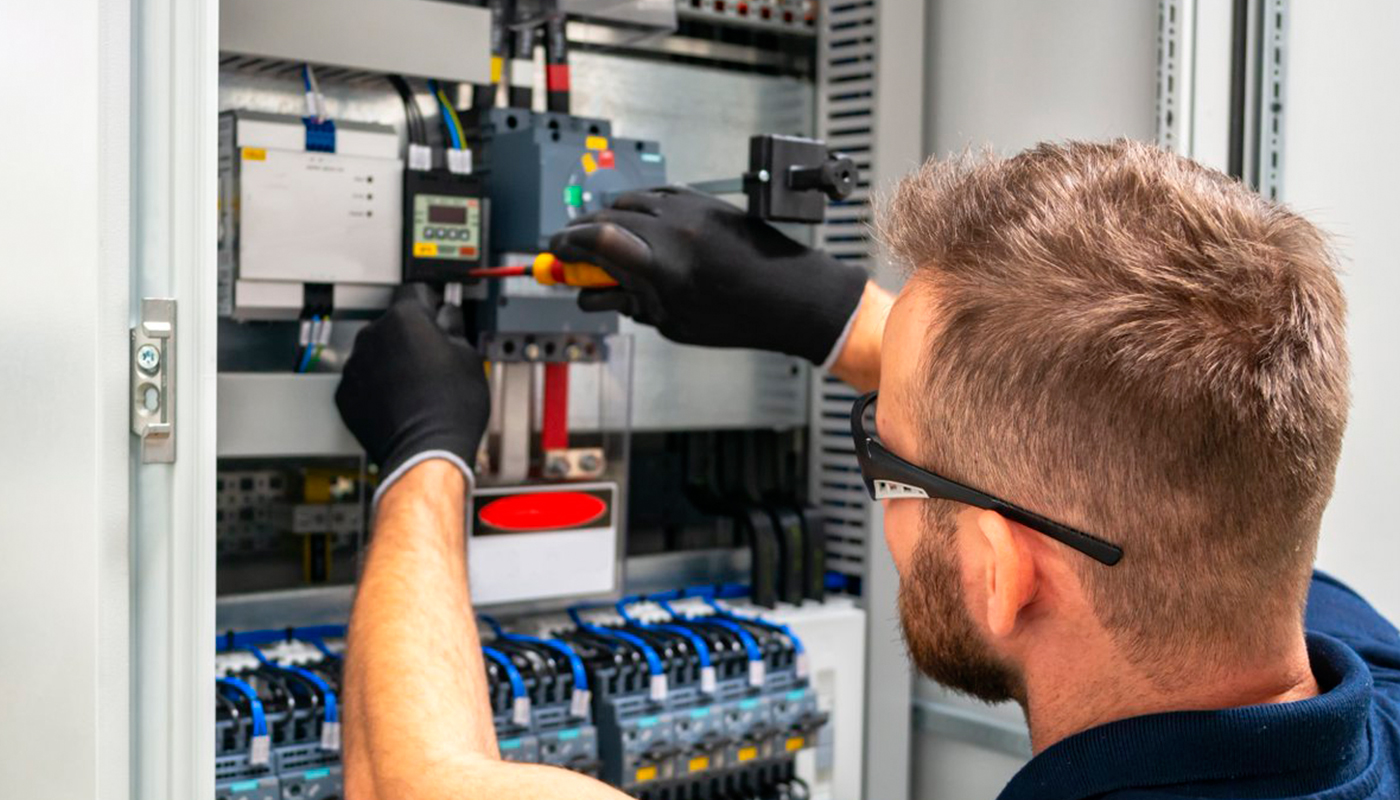 We use only professional equipment and tools, original spare parts, and high-quality consumables. Our technicians have 20 years of experience working with all types of household appliances from well-known brands. Specialists constantly improve their skills to provide you with high-quality services.
Frequently Asked Questions
Do you have any questions you would like to ask us? We recommend reading the answers to the most frequently asked questions first. If you don't find the information you need here, give us a call.