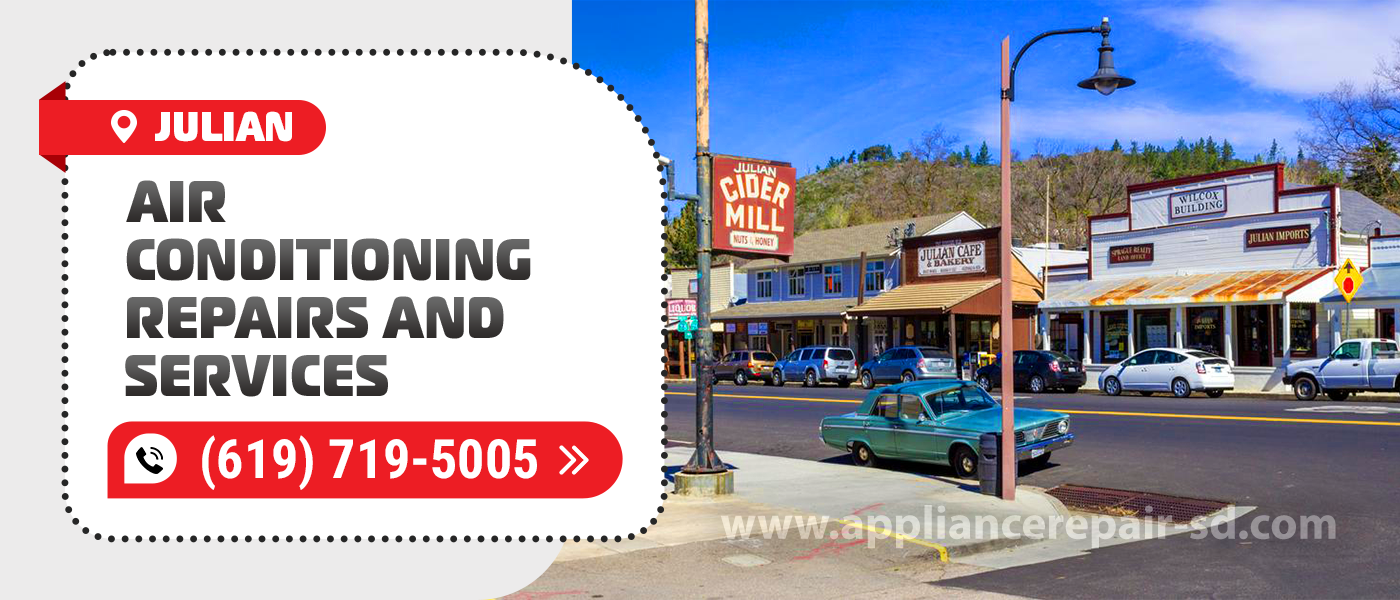 Air Conditioning Repair in Julian
If your air conditioner has started to act up, don't waste time. Contact the Appliance Service Center immediately. The sooner you turn to professionals for help, the faster the repair will be carried out and the cheaper it will cost you. Order Air Conditioning Repair in Julian, CA by calling us. Tell our manager about the problem you have. Our specialist will agree on the details and, if necessary, send a technician to you.
We don't send a technician to a customer who is trying to order Julian Air Conditioning Repairs in all cases. We are always trying to save money for people who come to us for help. If the cost of repairs exceeds the cost of purchasing new equipment, we will notify you. In this case, you can ask our expert to choose a new model of air conditioner for you. Our specialist will study the market and find the equipment that suits you. In this case, the expert will consider the technical characteristics of the old model and the available budget.
You can order Air Conditioning Repair in Julian, CA in any situation. Our specialists carry out repairs of any complexity. We work effectively even with the newest models. Our technicians attend refresher courses every 6 months. Here they study the latest technologies. By the way, we repair residential and commercial equipment with the same quality. Contact us, no matter what model of air conditioner you own.
All customers who turn to us for help can rest assured that the repair will be successfully completed. If you order Air Conditioning Repair, we will provide you with a quality guarantee. Firstly, you will receive a 90-day warranty on the work performed. Secondly, we will give you a 12-month warranty on a new part if our technician installs such a part in your appliance. Know that any problem that may arise in the future will be our concern. However, it should be noted that such situations are extremely rare.
See for yourself by reading the reviews from people who have ordered Air Conditioning Repair in Julian, CA before. You can find many positive comments on Google and Yelp. Here people describe the advantages of our specialists and the company as a whole. This is a useful source of information for you.
A few more words about the positive qualities of our company
Our company brings a lot of benefits to customers who need urgent repairs. If you want your air conditioner to return to work very soon, feel free to order Air Conditioning Repair Julian, CA. You will most likely only have to wait a few hours. Our expert complete repairs on the same day in 90% of cases. If you have complex or large equipment, we will send 2-3 experts to you. We do this to make sure that repairs don't take long.
By the way, we immediately respond to customer requests. If you use Air Conditioning Repair in Julian, CA, chances are our technician will come to you the same day. This happens 95% of the time. The advantage of our company is that we work all year round. You can order repairs almost anytime and get professional help quickly.
How to order a repair from our company
To order Julian Air Conditioning Repair and Service, you only need to spend a couple of minutes. Pick up the phone and contact us. Use the phone number listed on the site. Talk to our manager and explain the situation. Describe the breakdown and tell the specialist what model of equipment you have. You can also order repairs by filling out the contact form. In this case, the Appliance Service Center manager will call you within 1-3 minutes. The specialist will ask you to provide your address. You will also need to choose the time when the technician should come to you.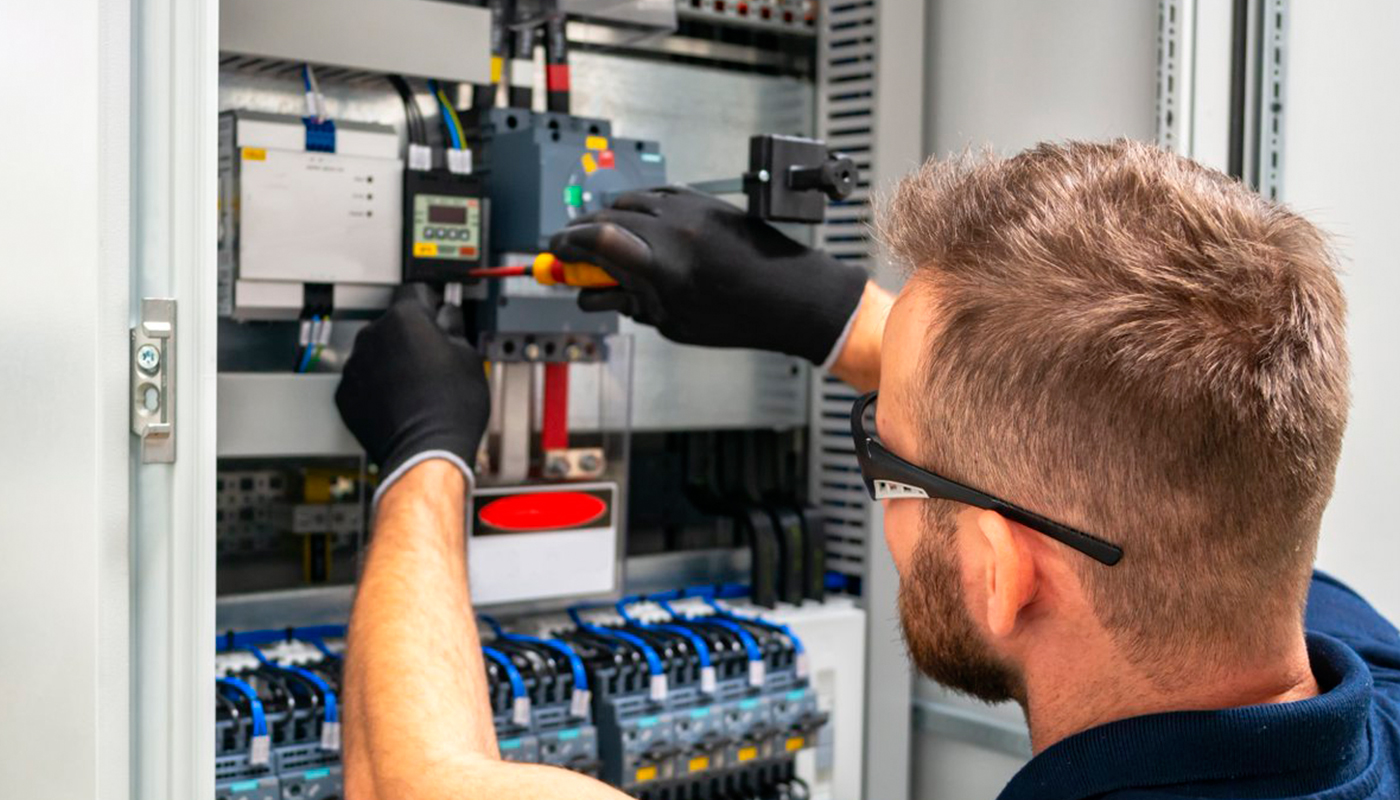 We use only professional equipment and tools, original spare parts, and high-quality consumables. Our technicians have 20 years of experience working with all types of household appliances from well-known brands. Specialists constantly improve their skills to provide you with high-quality services.
Frequently Asked Questions
Do you have any questions you would like to ask us? We recommend reading the answers to the most frequently asked questions first. If you don't find the information you need here, give us a call.