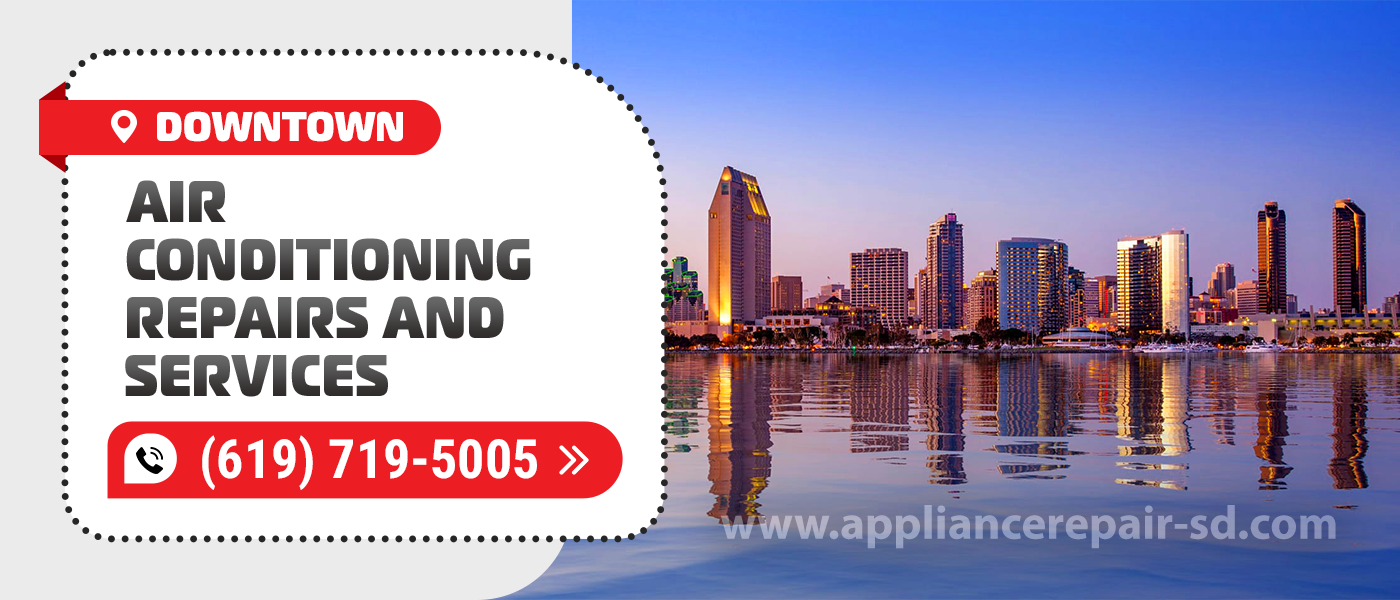 Air Conditioning Repair in Downtown San Diego
Appliance Service Center home appliance repair firm understands the problem of a broken air conditioning unit like no one else. Fast, reliable, qualified, attentive and reasonable are some of the words that best describe our work. Our company's technicians have a full set of genuine replacement parts needed for quality Air Conditioning Repair in Downtown San Diego, CA. We repair all well-known brands and models of air conditioning units.
Often when an air conditioning unit is in danger of failing, a quick response to the problem can solve the problem itself! Downtown San Diego Air Conditioning Repair will still be cheaper than buying a new unit!
If you have a problem with your air conditioning unit, pick up the phone and give us a call! Air Conditioning Repair in Downtown San Diego, CA is our specialty! The handyman will come to your call any time convenient for you and perform a complete diagnosis of your indoor and outdoor unit!
Air conditioning cleaning
Our service is staffed only by engineers and technicians who have been certified directly by the manufacturers of air conditioning equipment. Our technicians have about 20 years of experience and know their job well.
What is included in a scheduled air conditioning cleaning:
Examination of the tightness of the line.

Impeller cleaning.

Cleaning the filters and evaporator unit.

Treating the air distribution components of the indoor unit.

Cleaning the heat exchanger of the outdoor unit, high pressure units, if necessary.
In the course of work, we use only high-quality materials that meet the conditions of the standard. The price for air conditioning cleaning can be very different, it all depends on the complexity of the work performed.
Air conditioning cleaning is required to remove dirt, and fungus from the working surfaces. Which leads to the development of such symptoms as noises, leaks, poor cooling and unpleasant smells. Loud noises coming from the indoor unit may indicate a buildup of dirt on the indoor fan. In all situations the air conditioning must be serviced, by our technicians.
If you do not know how to solve the problem with air conditioning, contact our company. We have been specializing in service and Downtown San Diego Air Conditioning Repairs since 2001!
Problems with air conditioning units can occur as follows
The air conditioning unit is not cooling the air well.

An unpleasant odor is coming out of the indoor unit.

The air conditioner does not turn on.

Indoor or outdoor units make a lot of noise.

Water leaks from the indoor unit.

The indoor unit is working but the outdoor unit is not.

And other breakdowns
You have encountered a similar problem, order Air Conditioning Repair in Downtown San Diego, CA from our service center. And you can continue to enjoy the comfort of your home.
We warranty our services for up to 3 months. But the high quality of our work will last long after that period. In the process of work, our specialists use parts and installation materials with a manufacturer's warranty. This gives the customer extra confidence in the long-term effects of our Downtown San Diego Air Conditioning Repair.
Helpful tips from Appliance Service Center
We encourage all people who notice that their air conditioning unit is not functioning properly to contact a professional. The first signs of a malfunction may be – if your air conditioner is not cooling the air enough or generating higher energy bills. The sooner you contact our service, the better!
Our experts help solve problems with all appliances. We encourage anyone who cares about fast and efficient

Air Conditioning Repair in Downtown San Diego, CA

to contact us. We are open 7 days a week with no breaks or weekends!
All attempts to repair on your own can lead to new defects or breakdowns, and in some cases, an emergency situation. You can't skimp on quality adjustments, only a specialist can accurately identify the problem area and fix it accurately and efficiently. If you repair on your own, you may not notice the first signs of danger.
If you want to save your time, your money and not put your health at risk, don't repair your appliances yourself. Contact the Appliance Service Center and we'll do the job for you! Downtown San Diego Air Conditioning Repair and Service of any degree of complexity is no problem for us. And we guarantee quality and speed!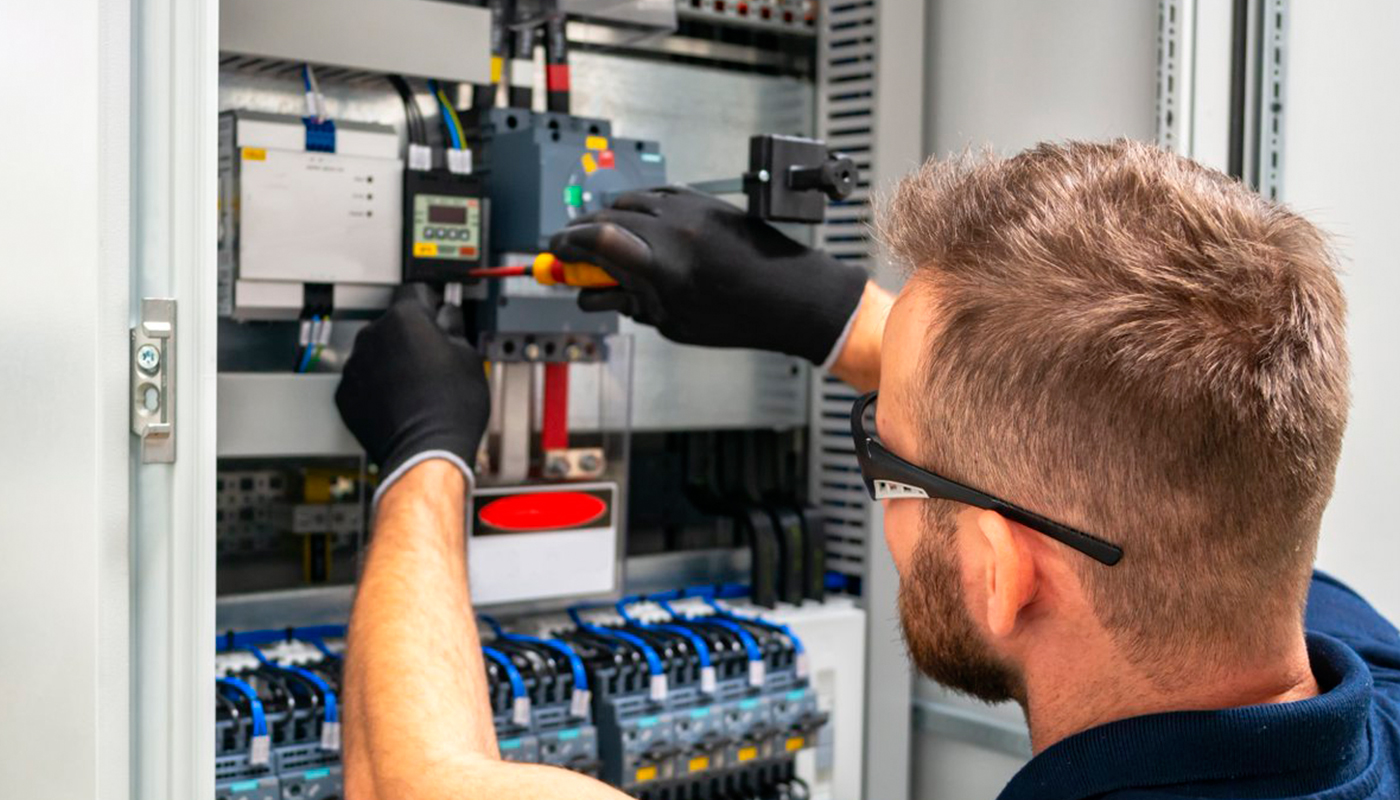 We use only professional equipment and tools, original spare parts, and high-quality consumables. Our technicians have 20 years of experience working with all types of household appliances from well-known brands. Specialists constantly improve their skills to provide you with high-quality services.
Frequently Asked Questions
Do you have any questions you would like to ask us? We recommend reading the answers to the most frequently asked questions first. If you don't find the information you need here, give us a call.