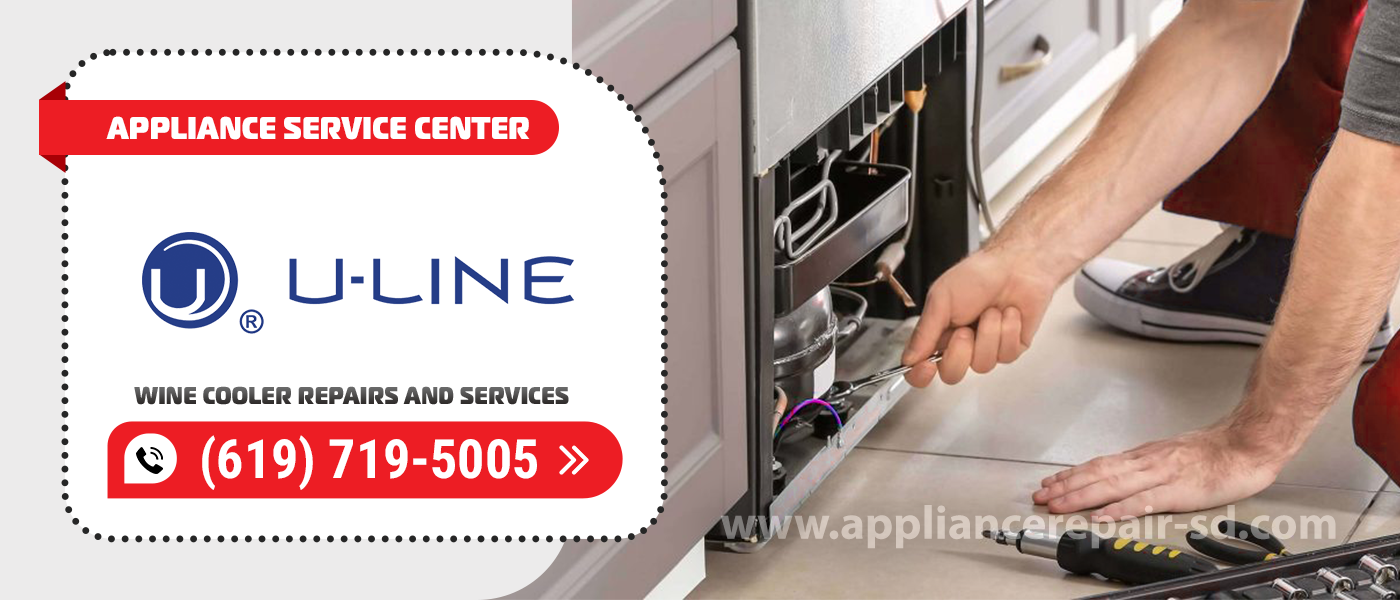 U-line Wine Cooler Repair
Appliance Service Center offers home, business and retail wine cooler repair and maintenance services. We have over 20 years of experience and have a keen understanding of the problems our customers face. We specialize in U-Line Wine Cooler Repair in San Diego County. Our team guarantees fast, quality wine cooler repairs.
Why this company?
Professional U-Line Wine Cooler Repair and Service is one of Appliance Service Center's top priorities. Over the entire period of activity, we have been able to bring back to life several hundred wine coolers of different brands, which continue to serve in bars, restaurants, private homes, and to this day. Over several years of working with wine refrigerators, we have accumulated vast experience which we successfully apply in the repair of coolers.
It is worth noting that the repair of such products is different from household appliances, although they have largely similar modules and units. We have specialists in U-Line Wine Cooler Repairs, who are ready to come to you around the clock, without holidays and weekends.
It takes an experienced technician to make a home wine cooler repair. A specialist must know his device and understand its principle of operation. Only such a person can perform quality repair of the wine cooler. U-Line Wine Cooler Repair and Service at home at a great cost is available to every owner!
It is very important U-Line Wine Cooler Repair in a timely manner, because the wine stored in them can lose its taste properties or go bad at all! Their owners know that sometimes the cost of one bottle of wine exceeds the cost of the wine cooler several times.
Do not skimp on repairs, because the losses due to its untimeliness can be very solid. It is worth noting that wine cabinets are not as popular among our citizens, so we do not always have all the parts in stock. If necessary, we immediately make an order for original parts directly from the manufacturer.
What can break in a wine cooler
Temperature and humidity sensors
Temperature and humidity sensors are important for monitoring these parameters. If they break, you run the risk of losing your collectible wine or one day treating yourself to a spoiled vintage. A breakdown of the humidity sensor can be indicated by, for example, fogging of the window or condensation on the bottles. You should contact a service center for U-Line Wine Cooler Repairs and Services to resolve the problem.
Fuse
The fuse can blow because of a power surge, you will see that the wine cooler screen suddenly goes out. If electricity is present in the outlet that the wine cooler is powered from, the fuse may be the cause of the breakdown.
Control module
The control module of the wine cooler is a very complex electronic system, which reacts sensitively to the slightest changes in the voltage level in the electrical system. Signs of failure will be an error code on the screen or a general failure of the equipment in operation.
Repair and service work
Wine cooler is considered an elite and delicate equipment, so independent repair and replacement of components is often simply impossible. Interference of non-professional masters in the most complex schemes of functioning of the wine refrigerator is fraught with the aggravation of the emergency and significant financial losses.
The wine cooler is a rather complicated and "capricious" technical system, which reacts to the vibration of its own work, external air temperature, the presence of sunlight and many other factors. That's why installation, service and repair work should be done exclusively by U-Line Wine Cooler Repair specialists.
Appliance Service Center has been in the market since 2001. All our technicians have more than 20 years of experience, and they regularly take advanced training courses. We provide U-Line Wine Cooler Repair and Service, and all our customers get all the services they are interested in from the comfort of their home or office. To contact us, you can call us on the given number or leave the filled in form on a site and our manager will contact you in the nearest time.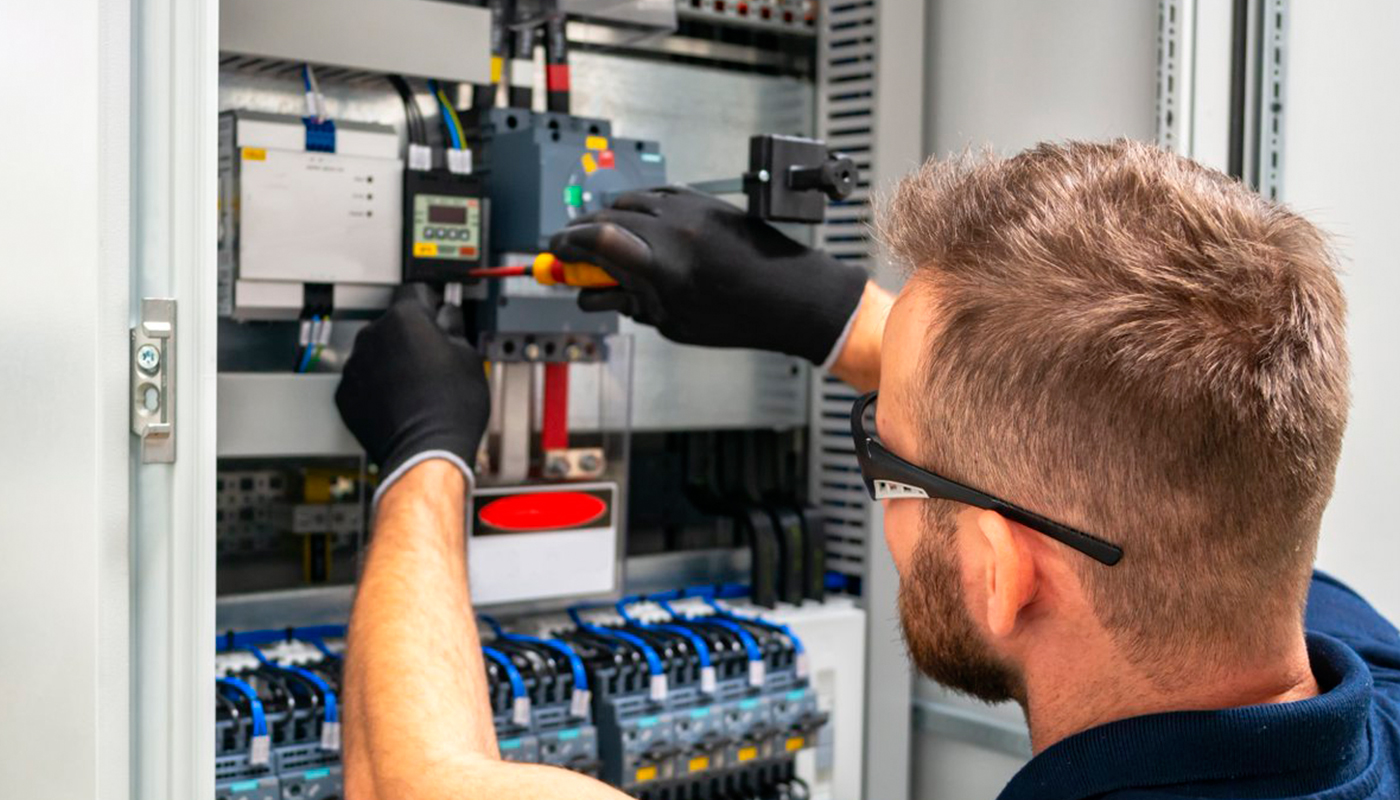 We use only professional equipment and tools, original spare parts, and high-quality consumables. Our technicians have 20 years of experience working with all types of household appliances from well-known brands. Specialists constantly improve their skills to provide you with high-quality services.
Frequently Asked Questions
Do you have questions about wine cooler repair? Before you contact our operator, we encourage you to review the frequently asked questions that our company's customers ask.
Here are a few recommendations:
Wooden shelves.

Metal shelves.

Spacers or lattice racks.

Sliding shelves.
On behalf of our company at U-Line Wine Cooler Repair, we offer the following in-home service and repair options:
Diagnosis and evaluation of the problem.

On-site repairs.

Replacement parts.

Maintenance services.

Consultation and recommendations.
When you contact us, our customer service team will be able to provide you with more information about available services in your area.
When performing a U-Line Wine Cooler Repair, it is important to follow certain safety precautions to protect yourself, the equipment, and the environment. Here are some recommendations:
Turning off the power.

Using gloves and protective clothing.

Proper use of tools.

Preventing refrigerant leaks.

Danger of sharp objects.

Professional help.

Reading the instructions.
It is important to remember that safety should be a priority when performing repair work.