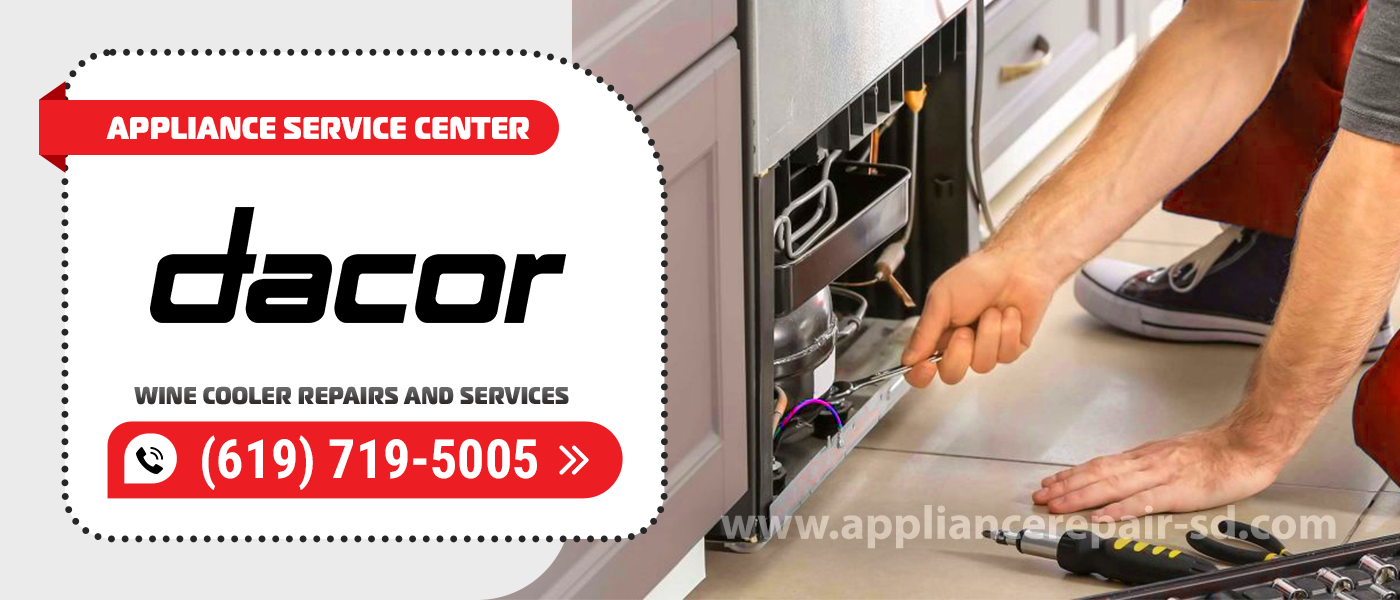 A wine cooler is considered elite and delicate equipment that has a rather complex structure. Every year, wine coolers are made more and more reliable. But no matter how reliable a Dacor wine cooler is, it can also break down. In this case, use the services of a professional Appliance Service Center. And our technicians will promptly perform all necessary diagnostic work and Dacor Wine Cooler Repair in San Diego County.
The slightest malfunction in settings, electrical damage, voltage fluctuations and shorts, wear and tear on compressors and other parts instantly lead to changes in operation and breakdowns. We repair wine coolers regardless of the age and model of the equipment. 
Common wine cooler breakdowns
The most common causes of failure are considered improper use, voltage fluctuations in the electrical system, wear and tear of mechanisms and parts because of heavy loads. Let's look at the breakdowns that are most often repaired by Dacor Wine Cooler Repair and Service specialists. 
Appearance of additional noise and vibration.
Occur when the wine cooler is installed incorrectly – with a slope, in contact with furniture and the wall. A more serious cause can be a malfunction of the compressor. But at the same time there are other deviations in the operation of the equipment. Compressor failure can be accurately identified and eliminated by a Dacor Wine Cooler Repairs technician.
The wine cooler is working without interruption. 
The reason lies in the breakage of the temperature sensor or in the control unit. Do not delay calling a master, it is fraught with burnout of the motor.
The wine cooler doesn't turn on. 
Perhaps the fuse blew, due to a power surge. But the most serious reason may be a malfunction of the compressor. 
Lack of light indication or frequent repetition of on/off cycles.
This indicates damage to the electronics and automatics. Repair consists of replacing individual elements or boards. 
Violations of temperature and humidity conditions.
This can signal a freon leak, fan malfunction, failure of heat and moisture sensors or the control unit. 
Loose sealing of the wine cooler.
This can be due to the wine cooler door not closing tightly, or a breach in the integrity of the glass pane of the door.
If you encounter such a breakdown, first, do not try to fix it on your own. It is fraught with more serious damage, up to complete failure of the equipment. To carry out a complex repair, you must have special knowledge, experience, and have the necessary tools at hand. Don't skimp on the services of a Dacor Wine Cooler Repair and Service technician.
Why choose us!
By ordering Dacor Wine Cooler Repair at our service center, every customer gets a lot of benefits. 
We provide high quality, fast and warranty repair of home appliances. Our technicians are certified by leading appliance and commercial appliance manufacturers.

We are responsible for the quality of our service both to appliance manufacturers and our clients. 

Manufacturers supply us with genuine parts for

Dacor Wine Cooler Repairs and Services

. We never deal with low quality knockoffs. 

Professional repairs require professional equipment. Our service engineers are all necessary and proficient in it.

The largest appliance manufacturers have chosen Appliance Service Center as their authorized partner, and thousands of customers have chosen us as their regular service center. 

We work 7 days a week. 

Every customer is important to us, and we treat every breakdown as our own.

Scheduled service for wine cooler and other appliances.
Contact us in the way that is convenient for you and leave a request. Our manager will call you back and clarify all points on technology. Model, the nature of the breakdown, operating time and a convenient time of our specialist's arrival. Our technician will come to your home already with everything you need for your Dacor Wine Cooler Repair. 
Trust your appliances to the professionals at Appliance Service Center. With us, you can order quality and urgent Dacor Wine Cooler Repair and Service at affordable prices. We guarantee positive results and longevity of your appliances!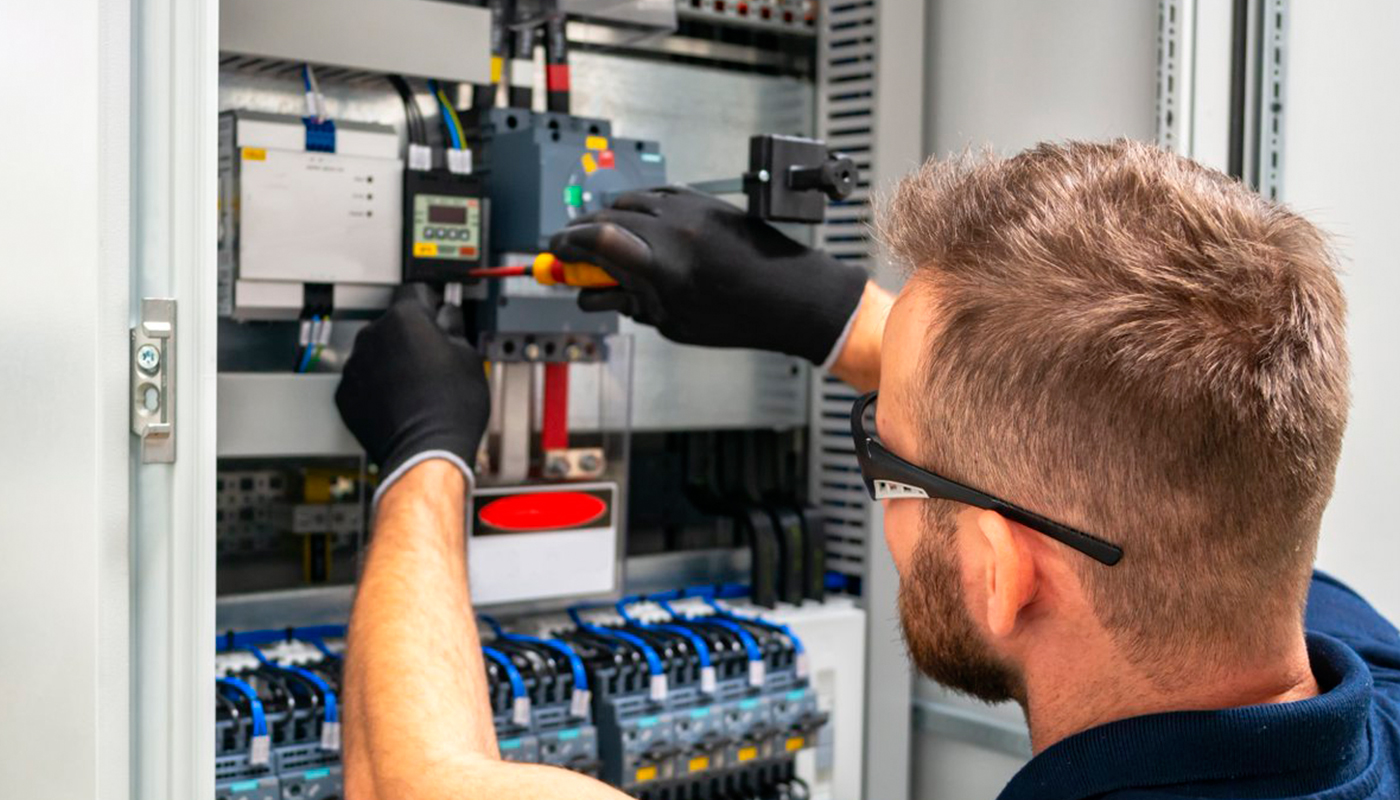 We use only professional equipment and tools, original spare parts, and high-quality consumables. Our technicians have 20 years of experience working with all types of household appliances from well-known brands. Specialists constantly improve their skills to provide you with high-quality services.
Frequently Asked Questions
Do you have questions about wine cooler repair? Before you contact our operator, we advise you to look at the frequently asked questions that our company's customers ask.
To replace a light bulb in a wine cooler, it is recommended that you use special bulbs designed for use in wine coolers. These bulbs are commonly referred to as "refrigerator bulbs" or "refrigerator bulbs." When buying a replacement bulb for your wine cooler, it is recommended that you contact a service center that specializes in Dacor Wine Cooler Repair. 
We usually try to arrange for our technician to arrive as soon as possible, given your availability and our current workload. Dacor Wine Cooler Repair turnaround time can vary depending on the nature of the malfunction and the availability of the necessary parts.
We understand that wine coolers are essential for storing and maintaining optimal conditions for wine. That's why we make every effort to ensure that your wine cooler is restored to working order promptly.
The frequency of maintenance can vary slightly depending on the model and manufacturer, as well as the operating conditions. Here are some general recommendations:
Cleaning and maintaining the filters.

Checking humidity levels.

Checking and maintaining door seals.

Cleaning the inside surface.

Checking the cooling system.