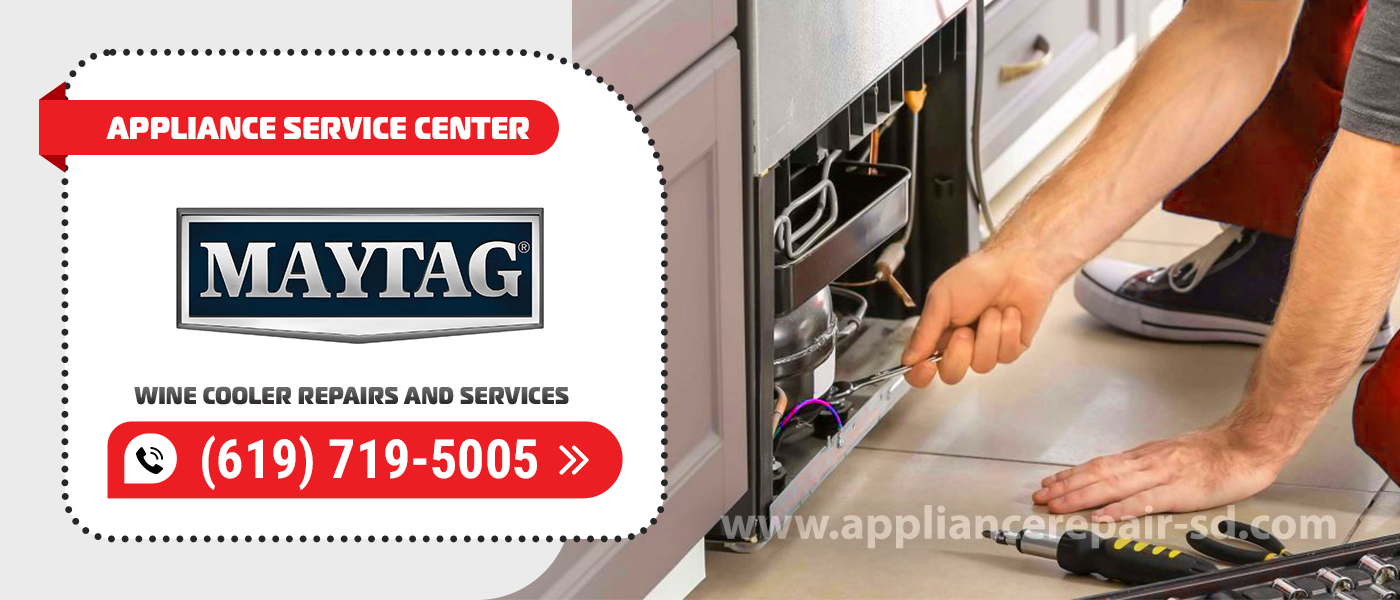 Maytag Wine Cooler Repair
For people who prefer to buy appliances from reliable and well-known companies, the need for repairs does not arise as often, but becomes more complicated when the warranty period ends or if the official service center is far away and it takes a long time to get there. At Appliance Service Center, we believe that people who choose premium electronics should also receive quality service, so we offer only the best Maytag Wine Cooler Repair in San Diego County.
Why this company?
One of the specialized areas of our company is Maytag Wine Cooler Repair and Service. For wine cooler repair, you can't go to any service that does cooler repair, although in most cases the causes of defects are similar. But systems that are not present in coolers, but are characteristic of the design of wine coolers, can also malfunction.
Therefore, for Maytag Wine Cooler Repairs is not suitable for any technician engaged in the repair of cooling equipment. The specialist must have professional skills and experience in repairing wine coolers.
With the self-repair of wine coolers, it is also better not to mess. The equipment is high-tech and experiments with it are dangerous.
We understand that if the broken wine coolers are not repaired in time, unpleasant consequences can occur: the wine stored there can spoil and lose its qualities. That is why it is important to repair a faulty wine cooler as soon as possible. However, it is not always possible to do it urgently.
Wine coolers are not as widespread, and not all parts are available. If the necessary parts are out of stock at the service center, the Maytag Wine Cooler Repair and Service term is determined by the delivery time of the parts.
Our company provides service for the equipment, which ensures its long and trouble-free operation. We perform refrigerant and oil changes to ensure proper temperature conditions in the wine cooler.
Our specialists also check the performance of the equipment on a regular basis. This provides an opportunity of timely detection of a breakdown and its elimination.
Our advantages
 You get professional wine cooler repair at a favorable price. We have our own warehouse of spare parts. The master leaves promptly within 24 hours in company transport.

You get a high-quality

Maytag Wine Cooler Repair.

Our specialists are regularly trained and upgraded.

Our engineers will advise you and give you recommendations on how to troubleshoot some typical wine coolers problems and malfunctions on your own.
Before we provide the service, we draw up a contract for wine cooler repair. Specialists of our company strictly comply with all its points, which guarantees excellent quality of work.
Our company works directly with the manufacturers of spare parts for this equipment, which gives our customers the opportunity to buy them at the best possible price. The availability of all the details in the warehouses of our company significantly accelerates the process of repair of this equipment.
Main malfunctions
The electronic control unit malfunctions
To fix this problem, the connection of the equipment is carried out in a separate socket. Also, in this case a voltage cutoff device is installed. If the equipment does not turn on at all, it may indicate a breakdown of the motor.
Our masters are ready to carry out its repair or replacement. If the wine cooler is not fully cooled, our staff conducts repair of the fan.
The temperature inside the wine cabinet changes spontaneously
This indicates a broken sensor. The experts at our Maytag Wine Cooler Repairs and Services perform a replacement of this unit. If the humidity sensor is broken and moisture appears inside the wine cooler, it is also replaced.
Quite often the technique loses its tightness, which can lead to overheating of the compressor and its failure. If this problem occurs, the rubber bands on the doors are replaced.
Our company performs Maytag Wine Cooler Repair at a variety of businesses. We provide our services in stores, supermarkets, cafes, bars, restaurants, and other catering facilities. Any organization that has a broken wine cooler can turn to our specialists.
Appliance Service Center of the highest quality and at the most affordable price is available to you 24/7! All you must do is call the listed phone number and ask for Maytag Wine Cooler Repair and Service or leave a request on our website, and the perfect solution is just around the corner!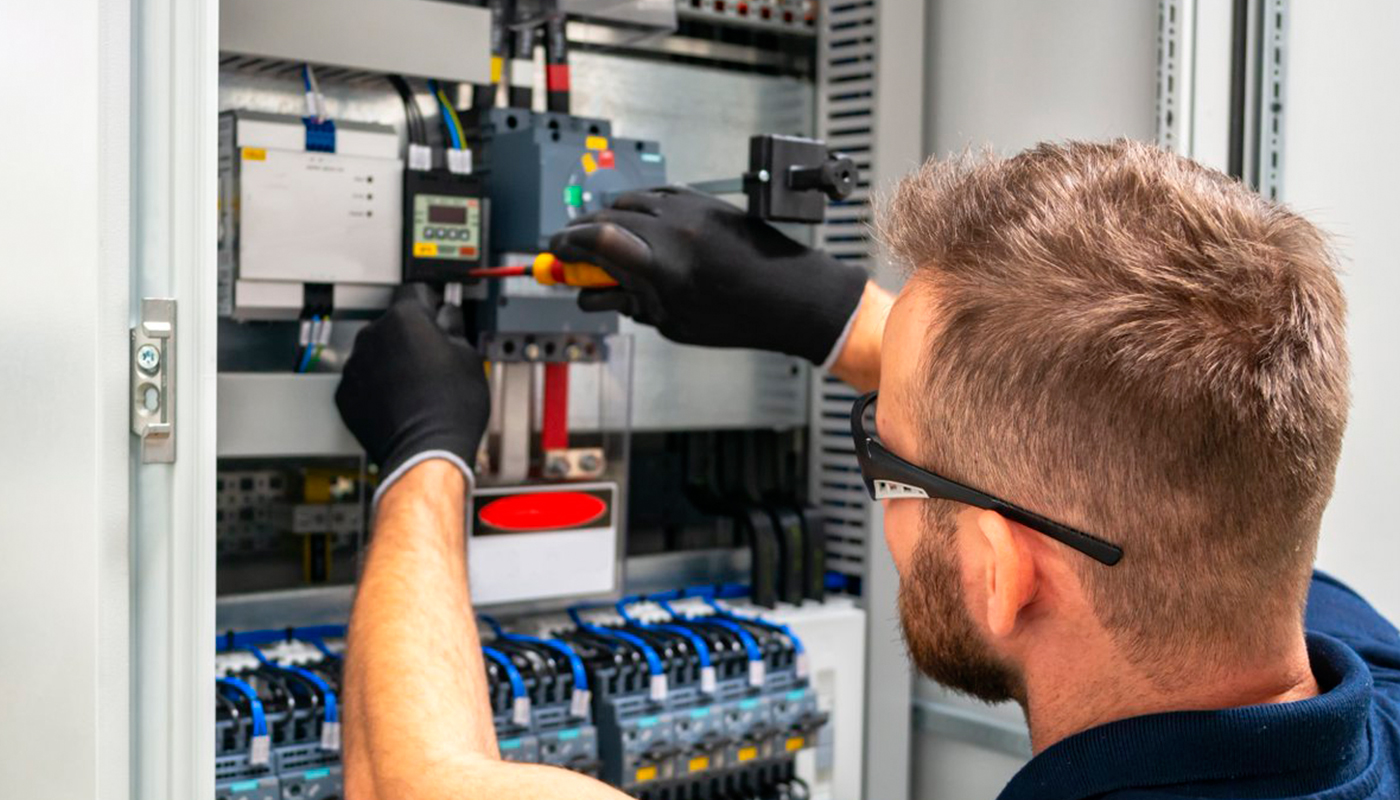 We use only professional equipment and tools, original spare parts, and high-quality consumables. Our technicians have 20 years of experience working with all types of household appliances from well-known brands. Specialists constantly improve their skills to provide you with high-quality services.
Frequently Asked Questions
Do you have questions about wine cooler repair? Before you contact our operator, we advise you to look at the frequently asked questions that our company's customers ask.
Here are some of them and ways to fix them:
Clogged vents.

Fan malfunction.

Electrical problems.

Control problems.
If after checking and fixing the above problems, the fan is still not working properly, it is recommended that you contact a service center or Maytag Wine Cooler Repair specialist. 
On behalf of our Maytag Wine Cooler Repair company, we are happy to share tips for storing wine after a repair is done.
Set the optimum temperature.

Control the humidity.

Avoid vibrations.

Protect it from light.

Maintain the refrigerator regularly.
Here are a few recommendations that can help you solve this problem:
Check the drainage system.

Check the thermostat.

Check the fill level.

Contact a professional.
It is important to remember that it is better to trust experienced Maytag Wine Cooler Repair professionals to repair or service your wine cooler.