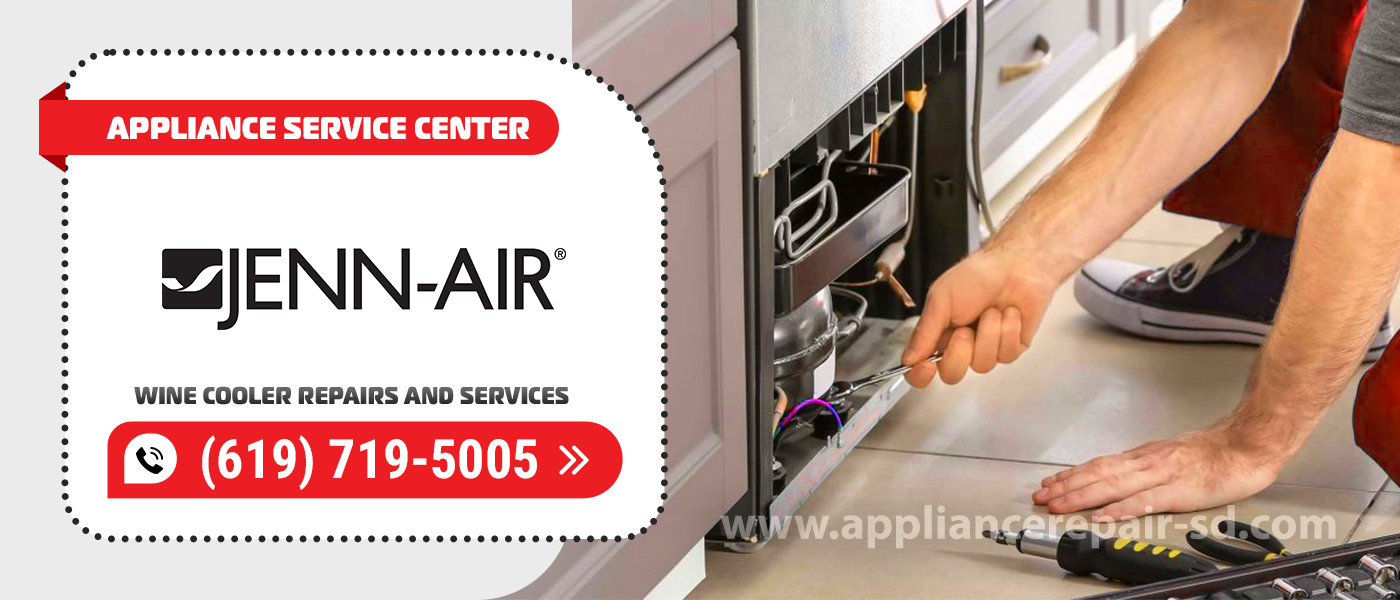 Jenn-Air Wine Cooler Repair
Even the most reliable manufacturer's wine cooler can break down over time or with careless use. Buying a new wine cabinet is not the answer. The equipment is not cheap. Repair yourself – not everyone can do that. There's only one way out – call the specialized Appliance Service Center. We've been providing professional Jenn-Air Wine Cooler Repair in San Diego County since 2001. When it comes to Jenn-Air appliance repair and service, we are the best of the best.
When you should use our service center
The equipment is not holding the set temperature and humidity.

Coolers aren't cooling.

Freon leakage.

Leaking wine cooler.
These are the most common problems with which people come to us for help. The technicians at Jenn-Air Wine Cooler Repair and Service will have no trouble figuring out the cause and fixing it properly.
How we work
Application
You leave a request for Jenn-Air Wine Cooler Repairs. A manager contacts you, specifies the manufacturer, model and age of the appliance, as well as the nature of the problems encountered. This is necessary in order to prepare the spare parts and equipment that may be needed. You coordinate conveniently for your time of our master's arrival at your home.
Troubleshooting
Our Jenn-Air Wine Cooler Repair and Service technician performs a visual and technical diagnosis, determining the cause and nature of the breakdown. Informs you of the exact cost of repair and replacement parts, if necessary. We work only with original components from the manufacturer. And for diagnostics we use modern specialized equipment.
Our licensed technicians have 20 years of experience working with appliances from all well-known manufacturers, including Jenn-Air. That's why Jenn-Air Wine Cooler Repair takes little time. For our technicians, there are no breakdowns that they have not encountered in their long experience. You can hear about their professionalism from each of our customers, who have repeatedly recommended us to their friends and acquaintances.
Masters will explain in detail what parts must be replaced, what will be the repair. They will orient you as to the price of the service and answer other client's questions. Specialists come with their own devices, tools, supplies. If the broken equipment can't be repaired at your home, we will repair it in our workshop.
Warranty formalization
After the repair is complete the technician will fill the official warranty for the part and for your work – up to 3 months. Keep the warranty card throughout the life of the unit. You will no longer be alone with your problems in the future. The warranty card is a guarantee of your peace of mind. Nothing more. After all, our Jenn-Air Wine Cooler Repairs and Services technicians know how to do quality and reliable work.
How you can avoid expensive equipment breakdowns
First of all, you should strictly adhere to the rules of operation of the wine cooler, prescribed by the manufacturer. After all, most failures are due to an oversight or lack of careful handling of the owners of the technique.
And secondly, do not ignore the planned service equipment. Technical service should be performed several times a year, depending on the intensity of use of the equipment and the manufacturer's recommendations. To refill the coolant, check the reliability of connections and vulnerable components. To check the tightness of the cooler, diagnose the working systems, as well as timely minor Jenn-Air Wine Cooler Repair worn parts. 
IMPORTANT
Do not attempt to repair breakdowns yourself. This intervention can lead to unpleasant consequences, both for life and for the equipment. And don't address the dubious masters. They have no specialized equipment, no original spare parts and no warranty. And most importantly they don't have the proper experience and skills in quality repair of household appliances. 
The most sensible solution to the problem is to trust Appliance Service Center professionals to repair your expensive appliances. Our licensed Jenn-Air Wine Cooler Repair and Service professionals will fix any breakdown quickly and efficiently. All types of work performed are covered by an official warranty for up to three months.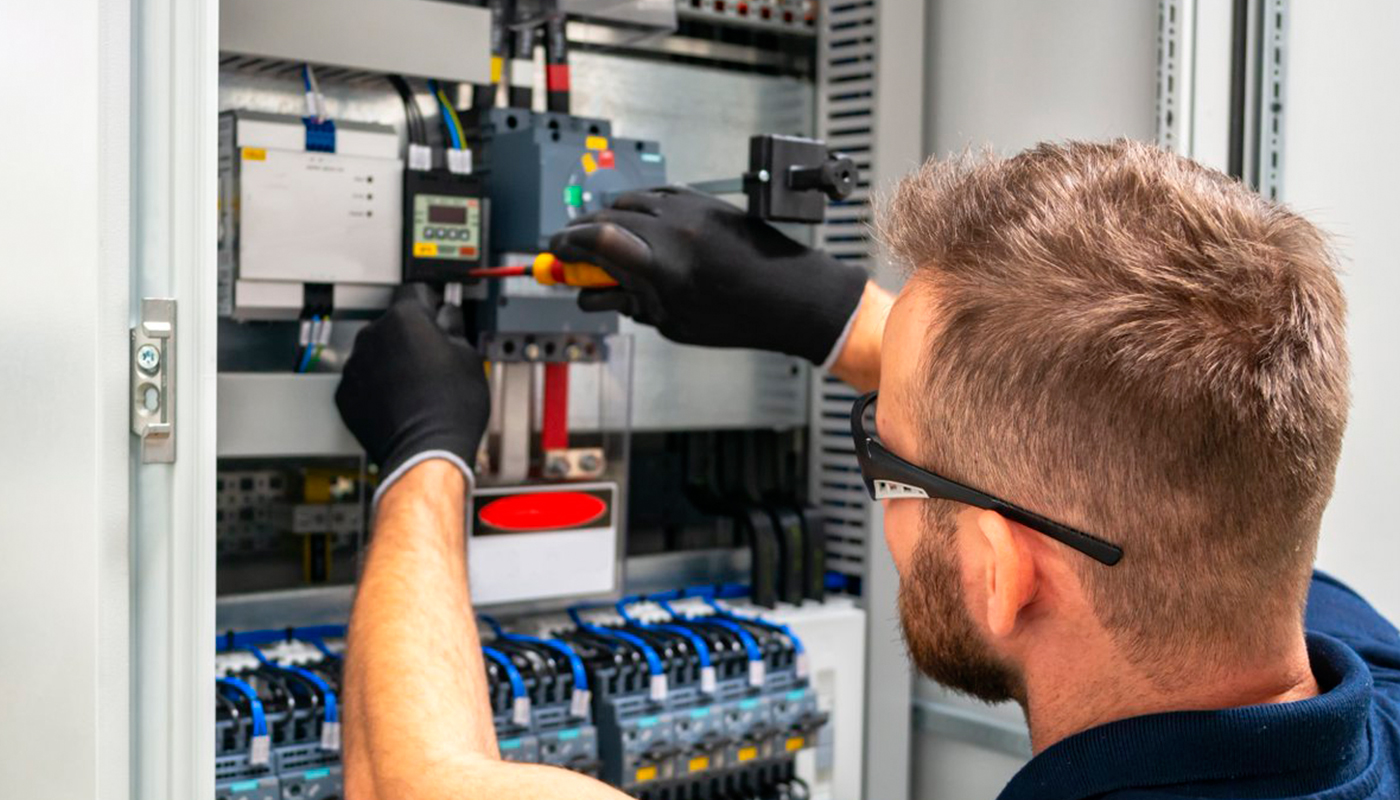 We use only professional equipment and tools, original spare parts, and high-quality consumables. Our technicians have 20 years of experience working with all types of household appliances from well-known brands. Specialists constantly improve their skills to provide you with high-quality services.
Frequently Asked Questions
Do you have questions about wine cooler repair? Before you contact our operator, we advise you to review the frequently asked questions that our company's customers ask.
Here are some of the main causes and ways to combat the problem:
Improper temperature.

Poor air circulation.

Improper sealing rubber.

Problems with the drainage system.

Maintenance and regular cleaning.
Jenn-Air Wine Cooler Repair duration can vary depending on several factors, including the type of breakdown, the availability of replacement parts, and the workload of our service team. However, we always strive to complete your wine cooler repair as quickly as possible so that you can use your unit again.
Here are a few guidelines that can help you determine the right size:
Estimate the size of your collection.

Plan ahead.

Consider the types of wines.

The size of the room.

Consult with professionals.
It is recommended that you consult with Jenn-Air Wine Cooler Repair professionals to select the most appropriate size for your wine collection.