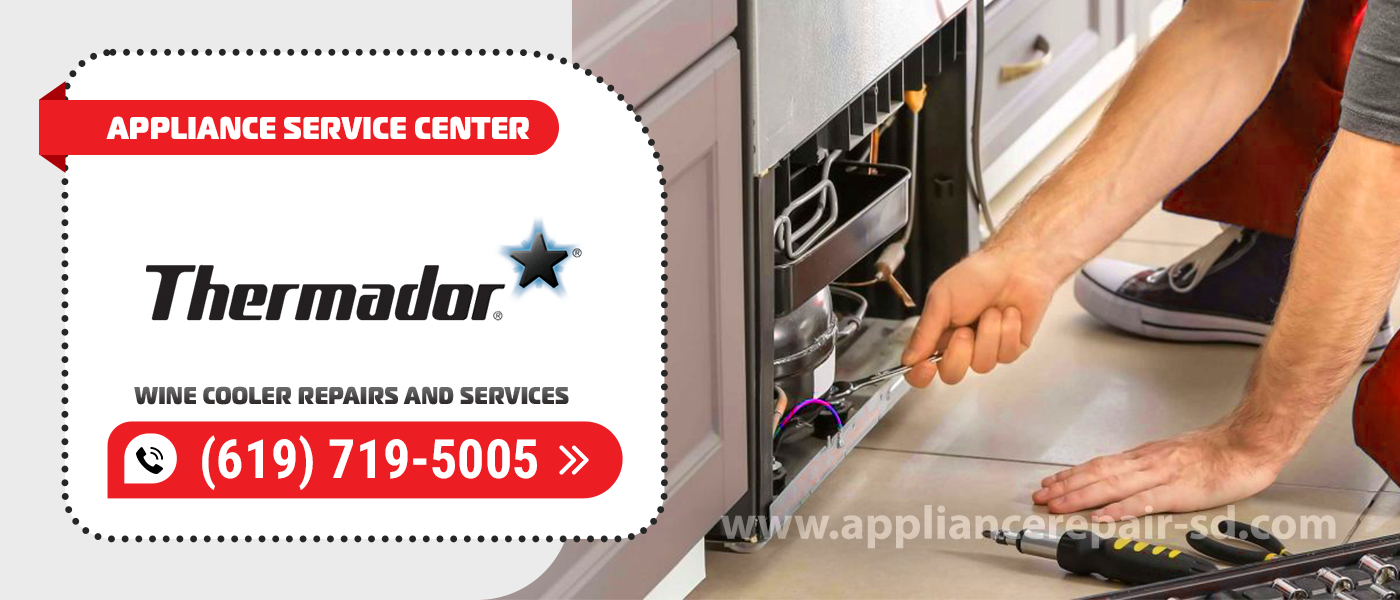 Thermador Wine Cooler Repair
People who prefer to buy appliances from reliable and reputable companies do not need repairs as often, but it gets complicated when the warranty period ends or if the official service center is far away and it takes a long time to get there. At Appliance Service Center, we believe that people who choose premium electronics should also receive quality service, so we offer only the best Thermador Wine Cooler Repair in San Diego County.
Why this company?
Thermador Wine Cooler Repair and Service is performed by specially trained, qualified professionals with over 20 years of experience with our company. The specialists are trained to work with a wide variety of wine cooler models, with knowledge of the individual features of today's residential, professional and specialty wine cooler.
Wide practical experience, unique practice, high qualification, and availability of all service tools allow our specialists to perform Thermador Wine Cooler Repairs that often cannot be done by representatives of other companies.
Our company has all the necessary components and spare parts for Thermador Wine Cooler Repair and Service. Exceptions may be (available for ordering) very rare components, rare series of wine cabinets, which were not produced in mass order or individual design, as well as components with a long working life, which fail very rarely.
In our base we always have the necessary spare parts and consumables for wine coolers of different manufacturers. We install only original assemblies and components of the wine cooler that have failed.
The specialists of our company carry out Thermador Wine Cooler Repair commercial and industrial, as well as repair of domestic wine coolers.
Main malfunctions
Breakdown as such can occur in any technique, regardless of the manufacturer and brand, and the most frequent factors that lead to this, master's call:
Improper operation – the equipment itself should stand on a flat surface, away from the wall and heat sources, you should not use it at low/high outside temperatures either.

Electrical surges – modern appliances are very sensitive to this and can simply burn out.

Natural aging and wear and tear of the parts, it does not matter how new or of high quality – it is the intensity of the load on them that is important.
As noted by the masters – periodically carry out diagnostics, it will allow identifying the problem in time, and fix the problem.
Breakage of the control module
How correctly it works and will depend in the future on the very work of the entire wine cooler, and because of power surges – it can burn out. So, to prevent the breakdown of the control board, just connect the stabilizer.
On the breakdown of this part will indicate:
The electronic display goes out – it can be not only a lack of electricity in the network, but also the breakdown of one or another sensor.

The equipment fails to work and does not set the proper temperature that was set during setup and operation.

This or that error code appears on the display.
In some cases, simply re-flash it, but if it is a serious breakdown – it is replaced, for this, call a masters Thermador Wine Cooler Repairs and Services.
Moisture level sensor failure
This breakdown is indicated by fogging of the inspection window, as well as an increase in the humidity level in the wine cooler. A power drop in the network can provoke its breakdown, as well as the movement of the unit since the sensor itself reacts sensitively to any vibrations. In this case, simply change the sensor, and as quickly as possible, so as not to spoil the product.
Breakage of the temperature sensor
In this case, the cabinet will not hold a given temperature – a broken sensor can transmit to the control board incorrect data about the increased or decreased temperature. But in reality, it will correspond to the set parameters. The only way Thermador Wine Cooler Repair.
Appliance Service Center of the highest quality and at the most affordable price is available to you 24/7! All you have to do is call the listed phone number and ask for Thermador Wine Cooler Repair and Service or leave a request on our website and the perfect solution will be right there!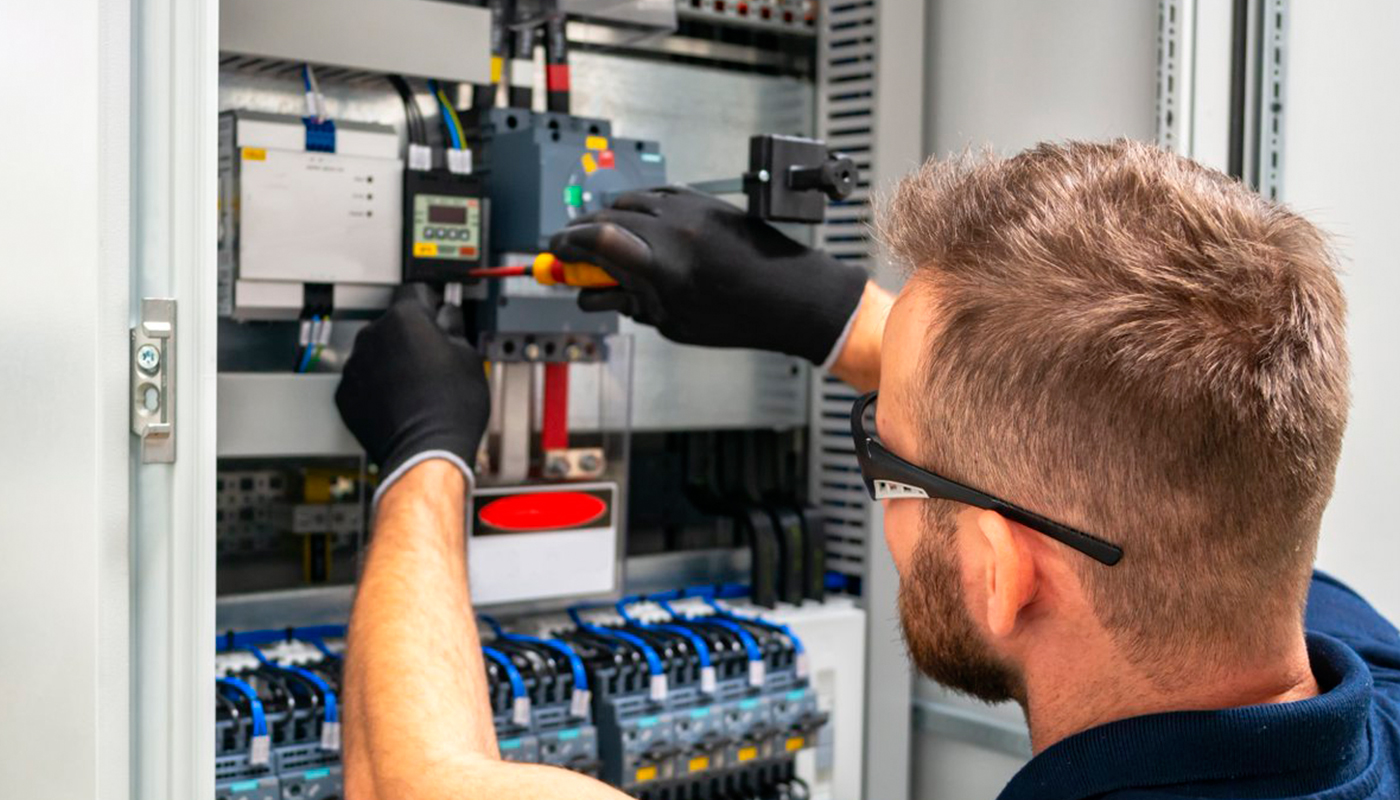 We use only professional equipment and tools, original spare parts, and high-quality consumables. Our technicians have 20 years of experience working with all types of household appliances from well-known brands. Specialists constantly improve their skills to provide you with high-quality services.
Frequently Asked Questions
Do you have questions about wine cooler repair? Before you contact our operator, we advise you to review the frequently asked questions that our company's customers ask.
Proper packaging and placement of wine bottles inside a wine cooler is critical to maintaining their quality and preserving their flavor. Here are a few recommendations:
Optimum temperature.

Horizontal placement.

Packaging and organization.

Protection from light.

Proper ventilation.
As a Thermador Wine Cooler Repair company. Here are some tips on how to maintain your wine cooler to help prevent future problems:
Regular cleaning.

Checking the seals.

Maintaining a stable temperature.

Proper bottle placement.

Checking the filters.

Regular technical checks.
Several causes can cause a wine cooler light to malfunction. Here are some of them and ways to fix them:
A blown bulb.

Damaged wires.

Problems with the power supply.

Problems with the electrical circuitry.
The best solution is to contact our company for Thermador Wine Cooler Repair.