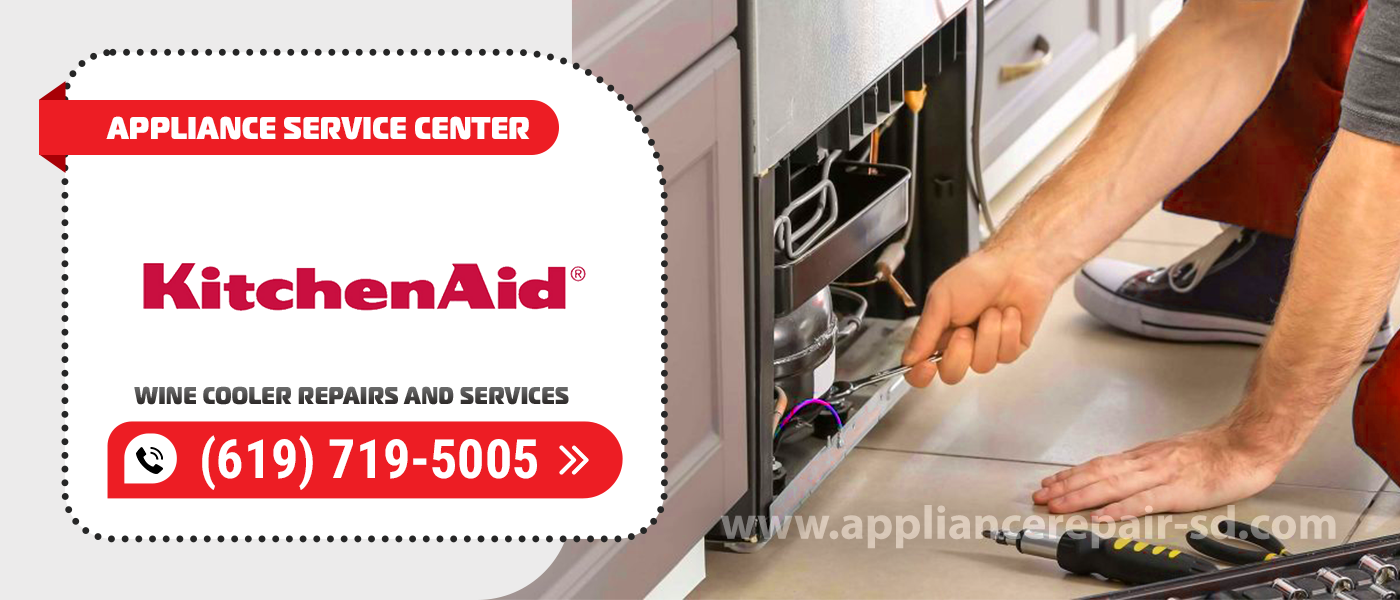 KitchenAid Wine Cooler Repair
These days, KitchenAid wine coolers are trusted by true connoisseurs of fine wines. But like all appliances, even the most advanced and reliable wine coolers can malfunction. When you contact the Appliance Service Center, you can be assured of our quality service. All of our specialists have all the necessary skills for KitchenAid Wine Cooler Repair in San Diego County.
Wine cooler breakdowns can occur for a variety of reasons – wear and tear on parts, failure to follow the manufacturer's requirements when operating the coolers, failure to perform service, power surges, and other reasons.
Since a wine cooler is expensive equipment and belongs to the elite class, you can trust its repair only to specialists with extensive experience. Our engineers have been working for over 20 years and specialize in repairing all brands of wine coolers. 
We have gathered the best specialists in this field. Masters are constantly learning new technologies and trends in the repair of modern appliances. They are fluent in the latest equipment. You can be sure of the diagnostic accuracy and quality of KitchenAid Wine Cooler Repair and Service.
When you should use our service center
The equipment is not holding the set temperature and humidity.

The cooler is not cooling.

Vibration and noise during operation.

Freon leaking out.

Appliance shutting down.

Error on the touch panel.

Leaking wine cooler.
These are the most frequent problems, with which people come to us for help. Now any breakdown is no problem for you. KitchenAid Wine Cooler Repairs specialists will carry out all the necessary work with impeccable quality. For this, they have both the relevant experience and qualifications. You won't have to doubt the result. 
The benefits of working with Appliance Repair Center
In addition to 20 years of experience in appliance repair and diagnostics, we regularly train our engineers. That's why they have in-depth professional knowledge and use it competently in practice. Our

KitchenAid Wine Cooler Repair and Service

technicians are regularly trained in-house. 

The Appliance Repair Center is a state-of-the-art workshop with the latest tools and precision equipment. It has everything you need for a complete

KitchenAid Wine Cooler Repair.

Even if parts need to be replaced – we already have a certain supply of genuine parts in our dedicated warehouse. Which makes it much faster and easier to repair your appliances.

We officially cooperate with the manufacturers of all well-known brands. And we work only with original accessories. This is the key to the quality of our work. And with proper and careful use, these parts will last much longer. When you order

KitchenAid Wine Cooler Repairs and Services

from us, you can be sure of the quality of all parts. 

Fair pricing for our services. We work directly with manufacturers, which significantly reduces the price of parts. And our technicians charge exactly what it costs to do the job. We don't repair anything that can't be repaired. And we will never replace a part that is repairable.

Comprehensive approach. Our licensed technicians repair from the simplest to the newest and finest appliances. Our service center also specializes in routine maintenance of appliances. And advise users on proper operation, to increase their lifespan. 

The main motto of our company is comfort and trust of our customers. For many years of our experience, we have left thousands of satisfied customers. You can read their comments on Google or Yelp. There you will find many positive reviews, which proves our professionalism and competence in

KitchenAid Wine Cooler Repair. 

We offer a three-month warranty on all of our work. After performing service or repair work, our technician will issue a certificate of completion and a warranty card. But we are sure that you will not come back to us again, as our specialists work reliably.
Appliance Service Center are true professionals. We take care of our name and your appliances as if they were our own. It's no problem for us to perform KitchenAid Wine Cooler Repair and Service and restore your appliance to its former comfort. And upon completion, we'll advise you on any questions you may have. And tell you how you can avoid breakdowns in the future. After all, the best breakdown is the one that can be prevented.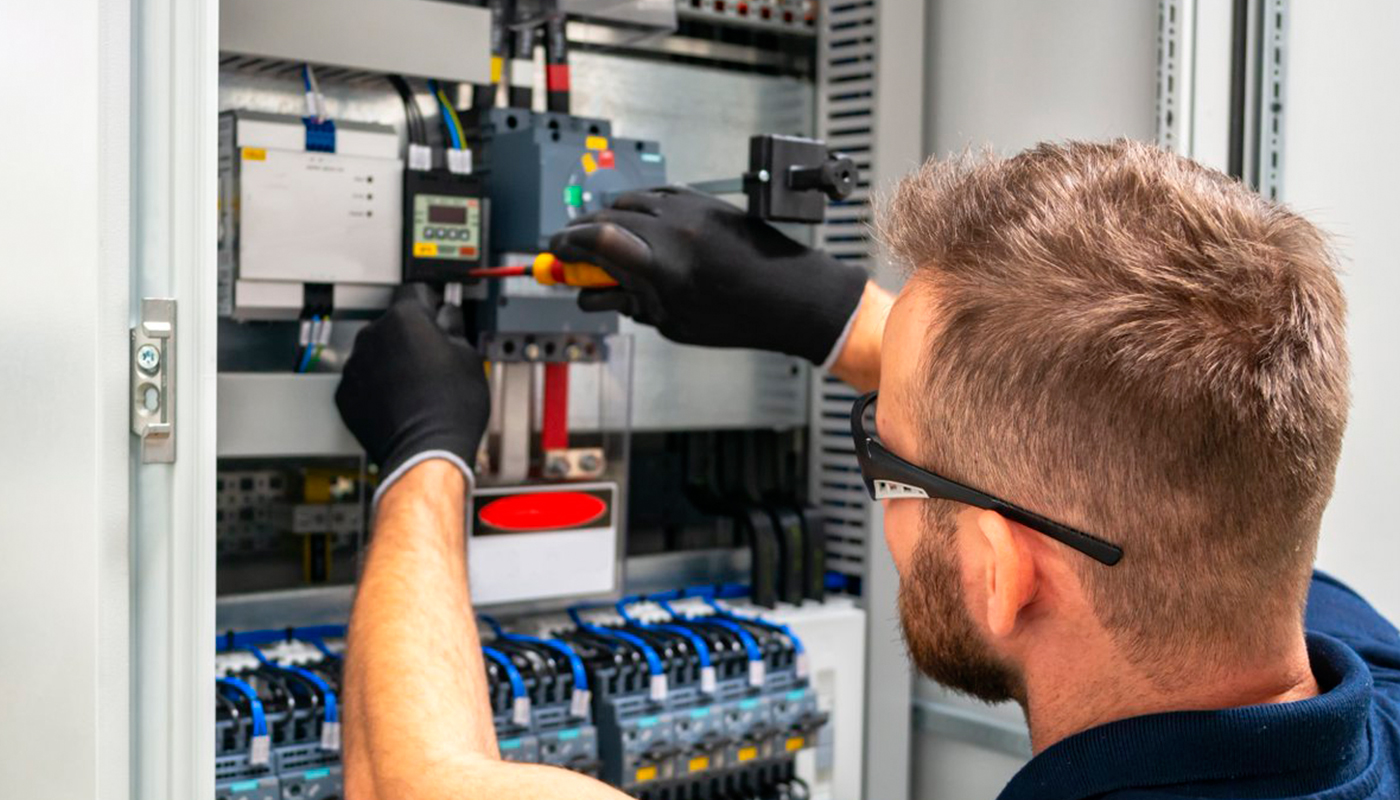 We use only professional equipment and tools, original spare parts, and high-quality consumables. Our technicians have 20 years of experience working with all types of household appliances from well-known brands. Specialists constantly improve their skills to provide you with high-quality services.
Frequently Asked Questions
Do you have questions about wine cooler repair? Before you contact our operator, we advise you to review the frequently asked questions that our company's customers ask.
It is recommended that you take the following precautions before starting KitchenAid Wine Cooler Repair:
Turn off the power.

Move the wine to another location.

Clear access.

Use proper tools and techniques.

Consult with a professional.
We provide a wide range of services for replacing and installing components in a wine cooler. Here are some of them:
Compressor replacement.

Fan replacement.

Thermostat replacement.

Replacing the door gasket.

Replacing the light fixtures.

Installing new shelves.
These are just some of the services we provide. Our team of professionals is experienced in KitchenAid Wine Cooler Repair of various makes and models.
If your wine cooler has stopped working after a severe mains voltage drop, here are a few steps you can take:
Wait a few minutes.

Check the power supply.

Check the fuse.

Check the compressor.