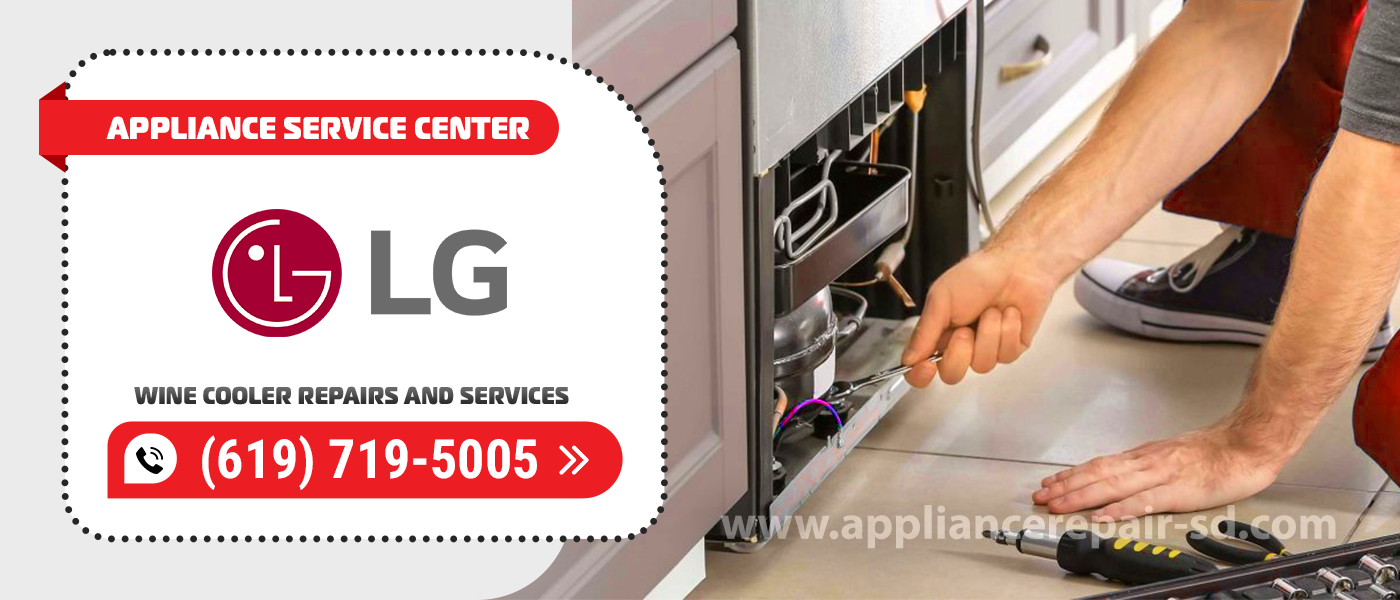 LG wine coolers are quite reliable and practical to use. But nothing is everlasting and permanent. Even reliable appliances break down. However, you should remember that wine coolers are a complex and delicate design that requires repair, only by a professional. Appliance Service Center is the right company to make top-notch repairs. Our technicians' years of experience make them the best at LG Wine Cooler Repair in San Diego County.
We have been in business for over 20 years, earning an impeccable reputation among our customers. You can read testimonials from grateful customers on our website, Google, or Yelp. But the best proof of our professionalism is their recommendation of us to their friends and relatives. Use LG Wine Cooler Repair and Service and see for yourself.
When do people turn to our service center?
The most common causes of failure are considered improper use and voltage fluctuations in the mains. The "fatigue" of mechanisms and parts as a result of intensive loading comes into the background.
The necessary temperature inside the cabinet is not maintained.

Strong noise or vibration occurs.

The compressor does not turn off.

Compressor shuts down immediately after being switched on.

Leakage in wine cooler.

Door glass is mechanically damaged.

Wear on the door seals.

Fogging of wine bottles when the wine cooler is in operation.
Refrigerated wine coolers are considered an elite and delicate equipment, so independent repair and replacement of components is often simply impossible. Interference of unprofessional technicians in the most complex schemes of functioning of the wine cooler is fraught with the aggravation of the emergency situation. And as a consequence, the considerable financial losses. Do not stall, use the service of LG Wine Cooler Repairs specialists.
Advantages of working with us
Ordering LG Wine Cooler Repair and Service in our service center, each customer gets a lot of benefits. And these are just a few of the main reasons why you should contact us:
We employ only highly qualified professionals who have specialized education and are constantly improving their professional level. Every technician here is certified and has experience with the appropriate technique. More than 20 years of experience and satisfied customers speak for themselves.

We work 7 days a week. Our technician will perform service at a time that suits you best.

Implementation of

LG Wine Cooler Repair

is made only with original, from the leading companies-manufacturers spare parts, which have the appropriate certificates.

For all the work performed by our masters, we provide a three-month warranty.

Prompt response to a call and

LG Wine Cooler Repairs and Services.

In 90% of cases one day is enough for us to diagnose and repair your appliances.

Comprehensive approach to our clients. At us you can order repairs as small household appliances, but also service maintenance of large-sized appliances. We consult online or by phone on all matters of interest to you. Our customers, having used our services once, will never be alone with their problems.
How you can extend the life of your wine cooler
Regular wine cooler maintenance can extend the life of your wine cooler. Early diagnosis allows for minor LG Wine Cooler Repair and replacement of worn parts. If there are frequent power surges, installing a voltage regulator is recommended.
Wine coolers are very sensitive to frequent cooler resets. This can lead to brittle copper tubing that causes the appliances to fail. And require delicate and professional repairs.
By contacting the Appliance Service Center, you can be assured of the quality of the services provided. Over the years we have earned the trust of our customers. And these are not empty words. You can read the testimonials of grateful customers who recommend us to their friends and acquaintances. We work openly and we are responsible to each client who comes to us for help. When you order LG Wine Repair and Service from us, you can be sure of the quality of our work.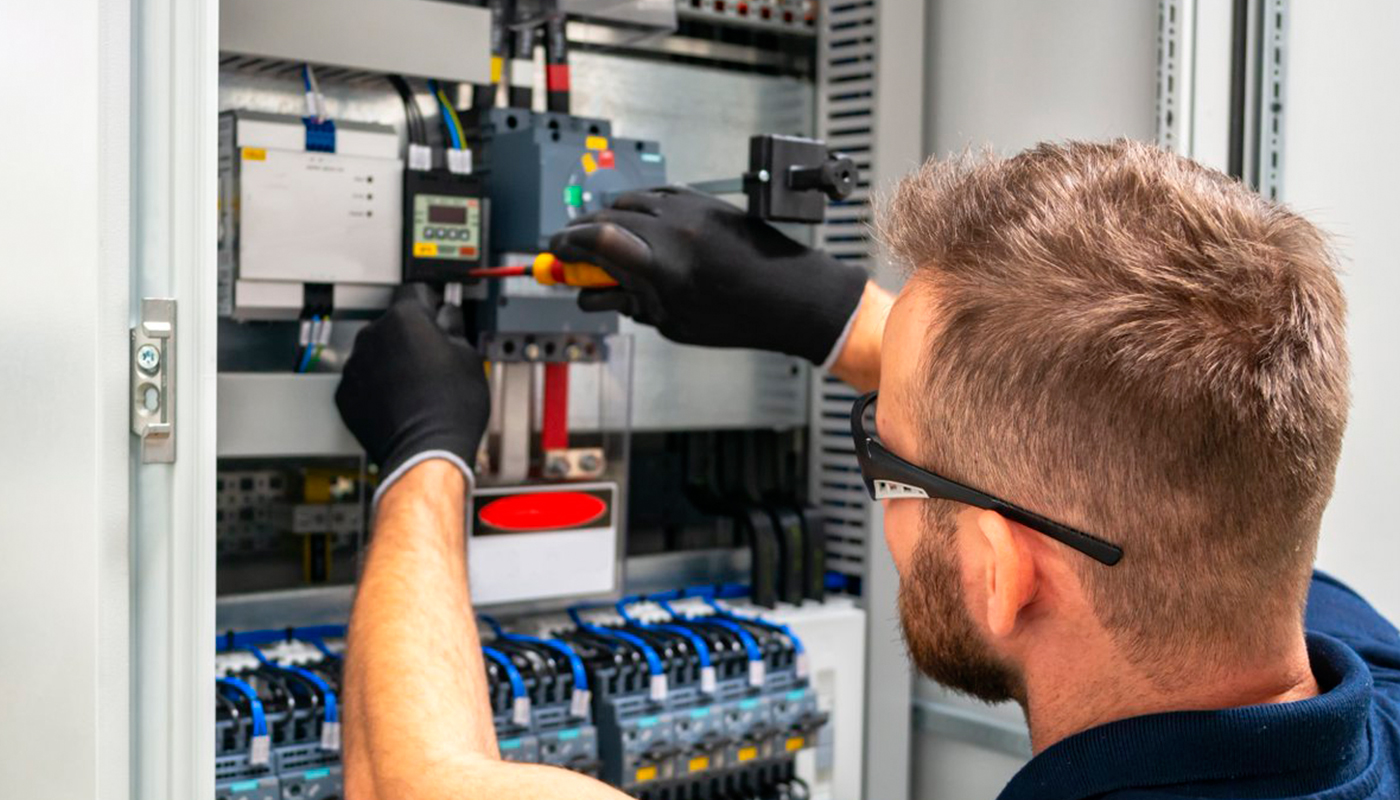 We use only professional equipment and tools, original spare parts, and high-quality consumables. Our technicians have 20 years of experience working with all types of household appliances from well-known brands. Specialists constantly improve their skills to provide you with high-quality services.
Frequently Asked Questions
Do you have questions about wine cooler repair? Before you contact our operator, we advise you to review the frequently asked questions that our company's customers ask.
Here are some steps you can take for LG Wine Cooler Repair:
Check the power connection.

Check the fuse.

Check the temperature.

Clean the air vents.

Check the wine level.

Check the door seal.
Of course, we offer emergency LG Wine Cooler Repair in case of emergencies. We understand that wine cooler problems can occur suddenly and require immediate intervention. If you have an urgent problem with your wine cooler, contact us as soon as possible. We will make every effort to provide a quick response to your request and arrange for urgent repairs.
To prevent condensation from forming inside your wine cooler, it is recommended that you follow some guidelines:
Regulate the temperature and humidity. 

Ensure good ventilation.

Properly seal the door.

Avoid opening the door frequently.

Check the level of the sealing rubber on the back wall.

Place wine bottles correctly.