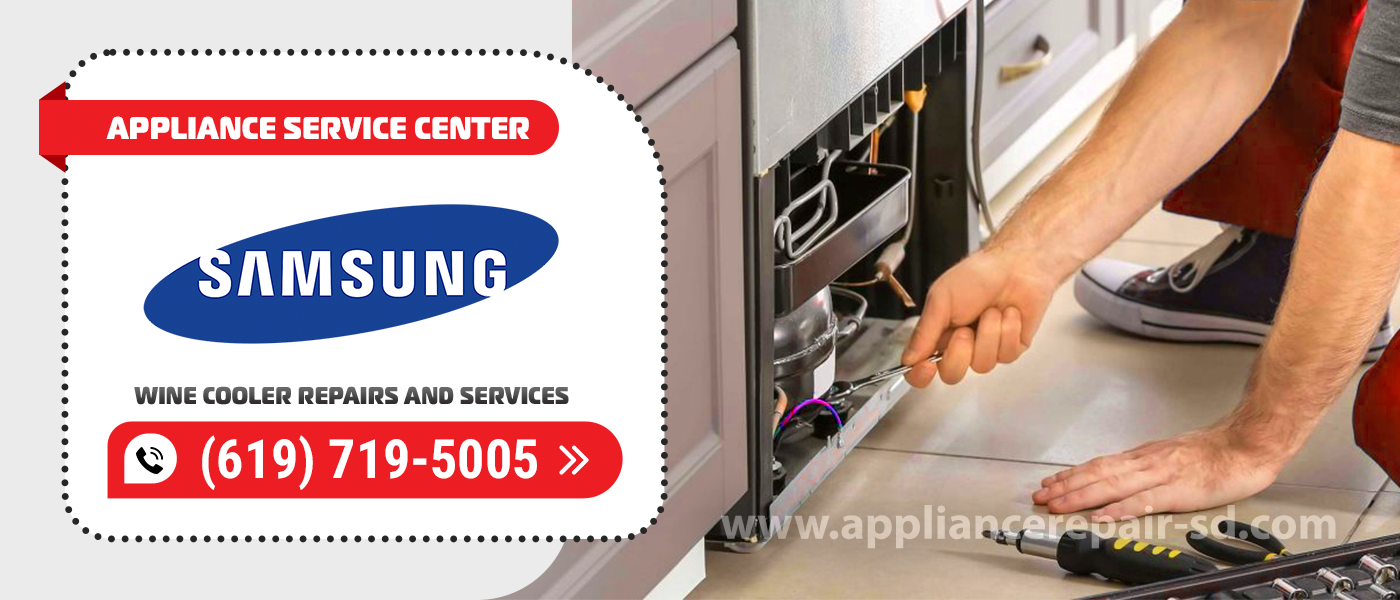 Samsung Wine Cooler Repair
For people who prefer to buy their appliances from reliable and well-known companies, the need for repairs does not arise as often, but becomes more complicated when the warranty period ends or if the official service center is far away and it takes a long time to get there. At Appliance Service Center, we believe that people who choose premium electronics should also receive quality service, so we offer only the best Samsung Wine Cooler Repair in San Diego County.
Why this company?
Our company performs Samsung Wine Cooler Repair and Service promptly and inexpensively. The arrival of a specialist is urgent, and the high quality of services is guaranteed. Qualified craftsmen with extensive experience are involved in the work.
Our specialists travel to any point of the city. They bring all tools and necessary spare parts for repair with them. This allows them to restore the functionality of the wine cooler immediately during the visit. The work is performed quickly and with high quality.
Our company has been providing Samsung Wine Cooler Repairs for many years, so we are confident in our abilities. In addition, we use only original spare parts from the manufacturer, which guarantees the reliable and correct operation of the device for many years.
By contacting us you get:
Stable operation of the device without interruptions.

Service at the highest level.

Repairs at affordable prices.

Guarantee on all made operations and spare parts.
Our masters are familiar with all the nuances of Samsung Wine Cooler Repair and Service, so the work is done quickly and efficiently. All works are carried out on site without transporting the cabinet, which is an undeniable advantage.
Thus, unnecessary problems are excluded, time is saved, and several additional breakdowns are prevented. Upon arrival, the master performs a complete diagnosis of the device. This procedure allows you to identify the cause of the failure quickly and accurately, as well as to identify hidden problems. This reveals small faults that have not yet manifested themselves.
Samsung Wine Cooler Repair at the initial stage and prevention allows you to prevent serious problems and avoid significant costs. In addition, the unit will work properly and without interruptions. Its failure at the most inopportune moment is excluded, and hence the damage of expensive products, too.
For prompt assistance to all owners of wine coolers, our company has equipped masters with everything you need – vehicles, tools, diagnostic devices, spare parts for replacement. That is why they can effectively provide services on the road and eliminate the most complex breakdowns in a short time.
If you have a wine cooler breakdown, you can call our manager at any time and get a consultation. He will answer all your questions and help to place an order to call a master. During the consultation you can find out the approximate cost of repair if you describe the situation in detail. This will allow you to navigate in a price policy.
The most common breakdowns
The following signs indicate that the wine cooler has stopped functioning:
 The wine cooler does not turn on, while the light may be properly lit – the thermostat has failed.

The motor does not turn off, works without stopping – indicates a freon leak.

The wine cooler shuts down in a few seconds after switching on – compressor failure is likely.

A noticeable deterioration in bottle cooling or, on the contrary, working at full capacity for no apparent reason – the cause of a clogged capillary system.

Unusual noise or vibration occurs.

Lights are missing.

Doors of the cabinet don't close.
In each case, the cause of the malfunction is different and only true professionals at Samsung Wine Cooler Repairs and Services can quickly identify and fix it. Even if you can figure out why the wine cooler isn't working, you're unlikely to be able to fix the breakdown properly.
The complex design, electronic controls, and other features of cabinets are very difficult to figure out on your own. Any Samsung Wine Cooler Repair should be done in a short time because wine can go bad. This is especially true during the warm season, when it is impossible to create at least approximate storage conditions naturally.
Appliance Service Center of the highest quality and at the most affordable price is available to you 24/7! All you have to do is call the listed phone number and ask for Samsung Wine Cooler Repair and Service or leave a request on our website, and the perfect solution is just around the corner!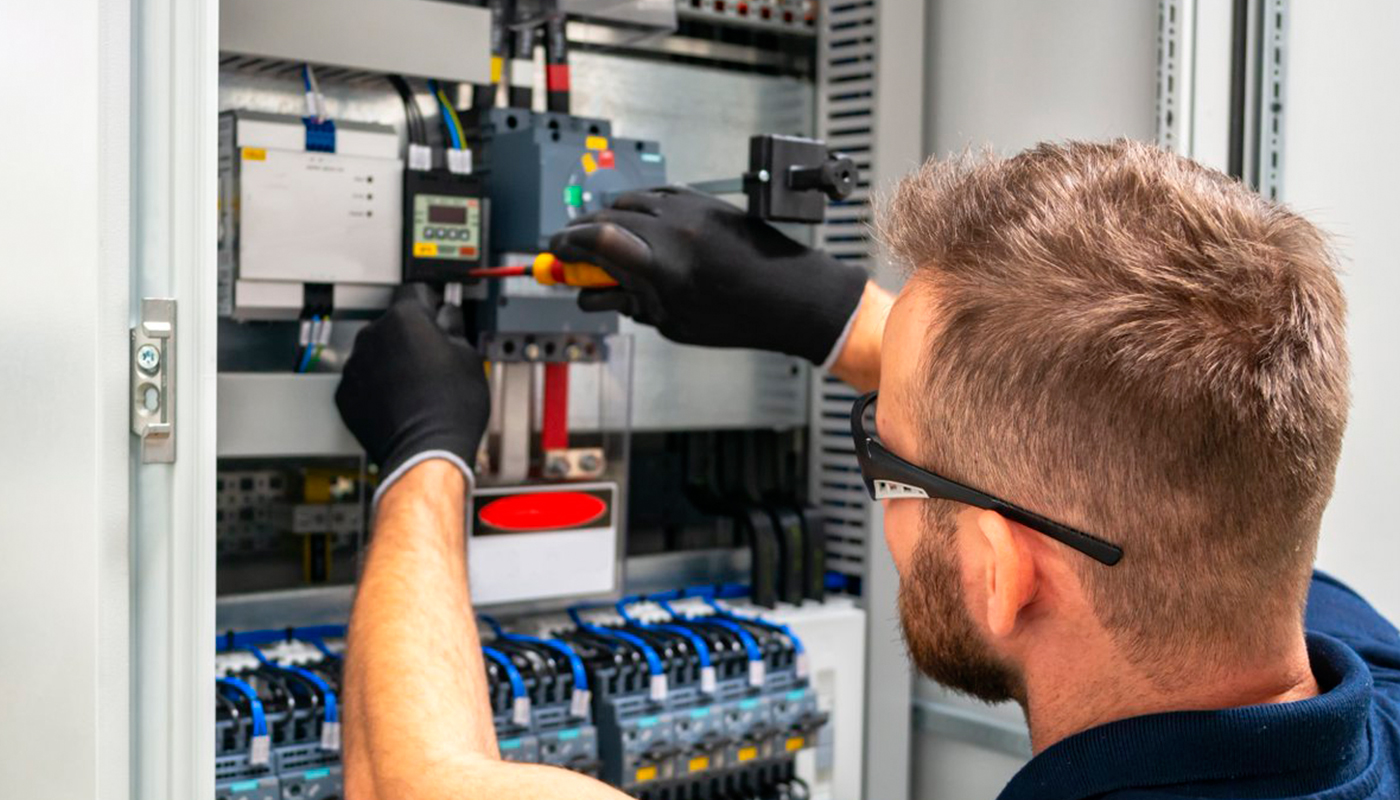 We use only professional equipment and tools, original spare parts, and high-quality consumables. Our technicians have 20 years of experience working with all types of household appliances from well-known brands. Specialists constantly improve their skills to provide you with high-quality services.
Frequently Asked Questions
Do you have questions about wine cooler repair? Before you contact our operator, we advise you to review the frequently asked questions that our company's customers ask.
The thermostat in a wine cooler plays a key role in maintaining the optimal temperature for storing wine. It controls the operation of the compressor, which is responsible for cooling the air inside the refrigerator.
Here are a few steps you can take if the thermostat is not working properly:
Check the settings.

Check the power supply.

Check the thermostat.

Regular maintenance.
In case doing it on your own doesn't solve the problem, it's better to contact a professional or Samsung Wine Cooler Repair service center. 
We are happy to offer our customers convenient payment methods for Samsung Wine Cooler Repair services. Here are a few of the options we offer:
Cash.

Bank Transfer.

Credit/debit cards.
We strive to provide convenience and flexibility for our customers, so we are willing to discuss other payment options if needed. 
Temperature fluctuations inside a wine cooler can be caused by several reasons. Here are some of them:
Improper thermostat setting.

Improper bottle distribution.

Poor sealing rubber.

Poor ventilation.

Problems with compressor or cooling system.