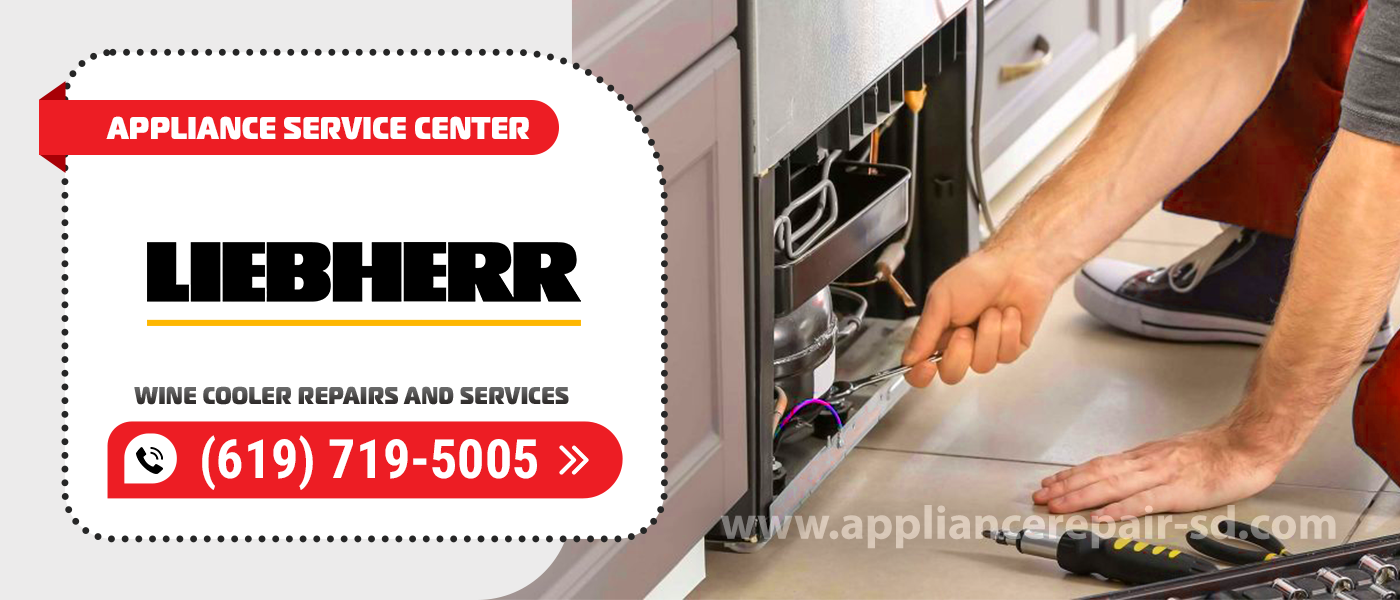 Liebherr Wine Cooler Repair
Among lovers of sophisticated and expensive wines, Liebherr wine coolers are popular. And if your wine coolers are out of order, don't get upset and don't rush to buy a new one. It is much cheaper for you to contact the Appliance Service Center. And our technicians will perform Liebherr Wine Cooler Repair in San Diego County promptly and efficiently.
Why does the appliance fail?
The main and perhaps the most important factor is not careful use of appliances and ignoring service. The second most common factor is a power surge. It is always detrimental to all electrical appliances. And do not exclude – a factory defect. It happens very rarely, but it should not be excluded in our life. 
Our repair shop has been providing Liebherr Wine Cooler Repair and Service in the market for over 20 years. We have a high level of service, flexible prices and we are responsible for everything we say and do. Our customers are comfortable with us. 
What kind of breakdowns are eliminated by our specialists
The appearance of additional noise and vibration.

The wine cooler works without interruption. 

The wine cooler does not turn on. 

Lack of light indication or frequent on/off cycles.

Temperature and humidity conditions are abnormal.

The wine cooler is not sealed properly.
These and many other problems occur when the control module fails, the fuse blows, the temperature and humidity sensor break, or the door seal is deformed. Your Liebherr Wine Cooler Repairs technician will be able to diagnose and repair these problems.
How we work
Call or book a technician on our website
Our manager will call you back. He will specify the nature of the breakage, the model of your equipment, the operating time. And also specify a convenient time for you to arrive masters. This will allow the technician to come to the site already equipped with everything you need for diagnosis and Liebherr Wine Cooler Repair and Service. 
We are available 24 hours a day, 7 days a week and holidays! If you have any questions, please contact our call-center. We are always ready to give you free advice on matters that interest you.
Diagnosis of failure at your home or on site
Our specialists are equipped with the latest equipment for diagnosis and are fluent in everything. It is not difficult to accurately and quickly determine the cause of failure. After that, the master will plan for the Liebherr Wine Cooler Repair and advise on the price. And after agreeing with the customer plan of action, the master will get to work. 
Repair
Our company is known for promptness and quality Liebherr Wine Cooler Repairs and Services. For this we have everything you need. Own warehouse with original components, modern equipment and staff of professional technicians with 20 years of experience. Repair in 90% of cases takes one day. We can make your home comfortable again!
Quality control of the work
Our professional technician will not leave until he or she is sure your equipment is in good working order. 
We give you a three-month warranty
After all the work is done, our specialist will give you a 90-day warranty card. This is more for your peace of mind. After all, we know how to repair the Liebherr Wine Cooler Repair so that it doesn't break down again.
Take our advice
Don't try to repair complicated and expensive appliances on your own. Attempting to repair it yourself very often leads to the inevitable subsequent referral to a service center. And this repair is likely to be more expensive than it could cost before unprofessional intervention. But the sad thing is not that, but that your equipment can be completely out of order.
Do not turn to dubious professionals
You are bribed by the cheap price, but know that they have no specialized equipment, no original spare parts, no warranty. And the main thing is that they do not have the necessary experience and skills in quality repair. It is much harder and more expensive to fix repairs by non-professionals. 
If you want to save your time, your money and not to risk your health and the health of your family, do not repair the equipment yourself and do not trust amateurs. 
Only in the Appliance Service Center can you order really high quality and urgent Liebherr Wine Cooler Repair and Service at affordable prices. We take care of our name and work openly. And these are not empty words. You can read the testimonials of grateful customers on our website. It is not in vain that they recommend us to their friends and acquaintances. And if necessary, they come to us again.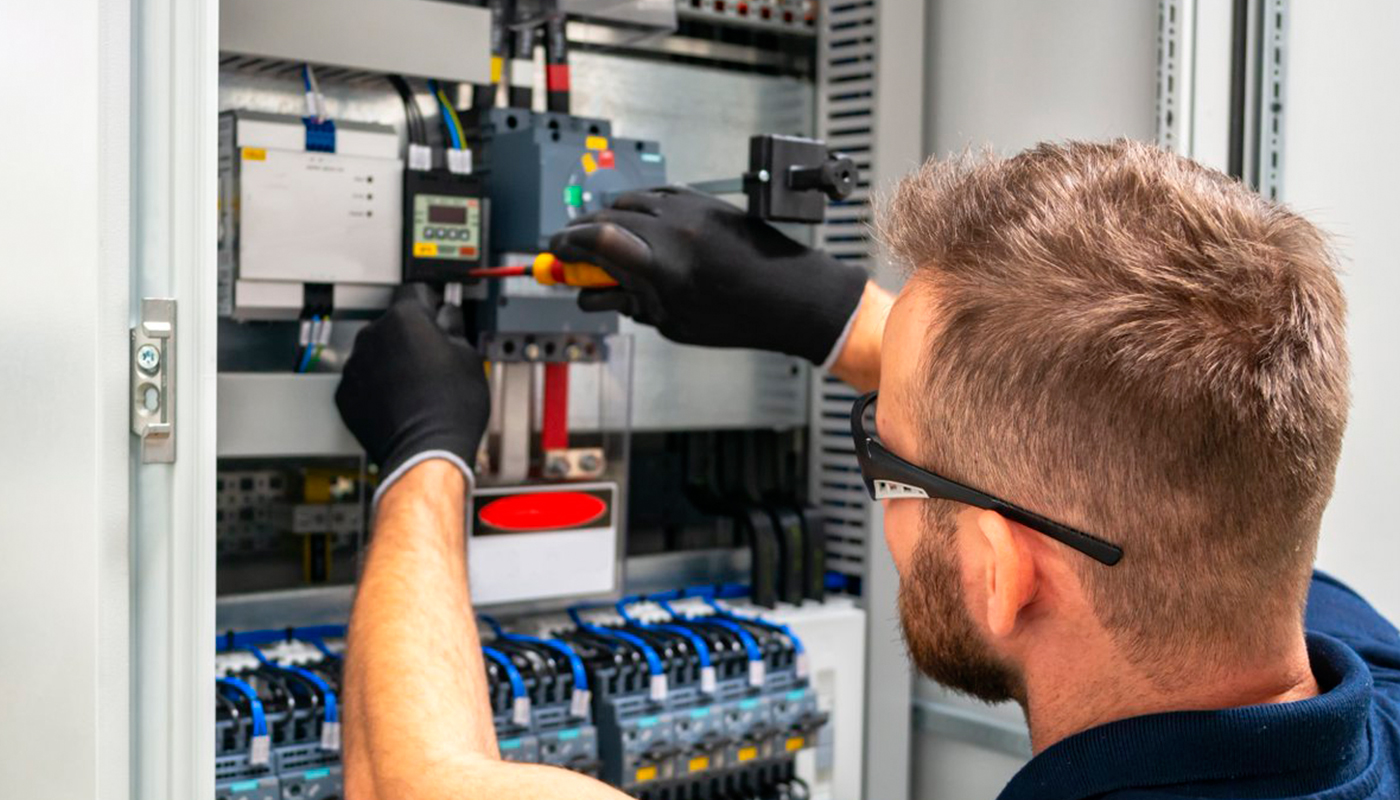 We use only professional equipment and tools, original spare parts, and high-quality consumables. Our technicians have 20 years of experience working with all types of household appliances from well-known brands. Specialists constantly improve their skills to provide you with high-quality services.
Frequently Asked Questions
Do you have questions about wine cooler repair? Before you contact our operator, we advise you to review the frequently asked questions that our company's customers ask.
Generally speaking, a well-maintained and properly used wine refrigerator can last anywhere from 7 to 15 years. However, there are several factors that may indicate that a wine cooler needs to be replaced:
Persistent problems and repetitive repairs.

Deteriorating performance.

Outdated technology.

Changing needs.
We work with reputable vendors and will try to get the parts as quickly as possible if you need to order replacement parts. Delivery time may depend on logistical conditions and the availability of parts from the supplier. We understand that fast delivery of replacement parts is an important aspect of Liebherr Wine Cooler Repair, so we do our best to minimize wait times and ensure your unit is back up and running as quickly as possible.
If your wine cooler is still not working properly after a completed Liebherr Wine Cooler Repair, the following steps are recommended:
Check the connection.

Check the temperature settings.

Check the wine bottle level.

Allow time.

Contact a service center.