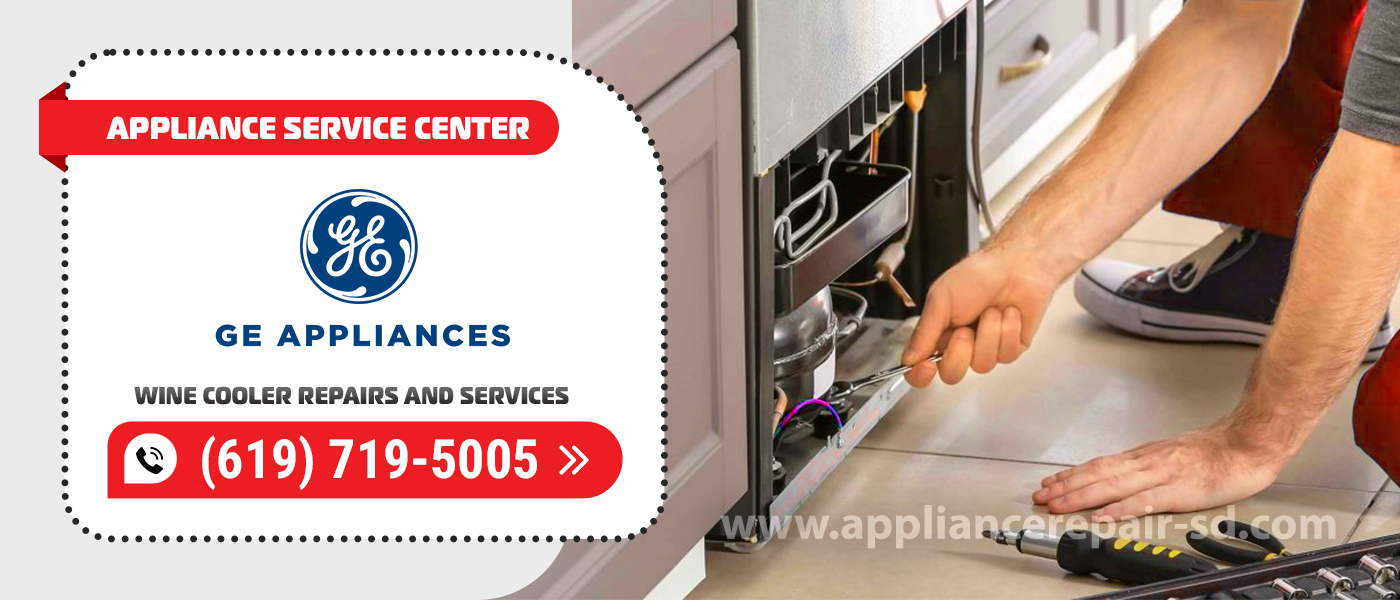 Appliance Service Center has been specializing in residential and commercial appliance repair since 2001. GE Wine Cooler Repair in San Diego County is no problem for us. Our licensed technicians will diagnose and repair your breakdown quickly and efficiently. Years of experience and an impeccable reputation speak for themselves. Book a wine cooler repair service with us and you'll know no more problems with its operation.
Wine cooler is used to store wine at the required temperature. It is used most often in catering establishments (cafes, restaurants), but cases of home use are not uncommon. We specialize in repair of wine coolers of all known brands and models.
The main malfunctions with which the owners of wine cabinets come to us for repair are
The equipment does not hold the set temperature and humidity.

The wine cooler does not cool.

Freon leakage.

Leaking wine cooler.
These are the main complaints about the operation of this equipment that our GE Wine Cooler Repair and Service technicians must deal with. If your equipment begins to work incorrectly, call our call center, we can always give competent advice.
To solve the above-mentioned problems, we provide the following works
Freon replacement or refilling.

Compressor replacement or repair.

Replacement of temperature sensors.

Humidity sensor replacement.

Thermal regulator replacement or repair.

Replacement of gaskets on wine cooler door.
A qualified GE Wine Cooler Repairs technician will easily test, identify the cause of the malfunction, and fix it.
What are the benefits of contacting our firm?
Since a wine cooler is expensive equipment and belongs to the elite class, you can trust only a technician with extensive experience to repair it. Our engineers have been working for over 20 years and specialize in repairing all brands of wine coolers.
We have gathered the best experts in the field of repair of home appliances. Masters are constantly learning new technologies and trends in the repair of modern appliances. Fluent in the latest equipment. You can be confident in the diagnostic accuracy and quality of GE Wine Cooler Repair and Service.
We treat every breakdown as our own. Every customer is important to us. We perform GE Wine Cooler Repair as quickly and to the highest standard as possible. You can read reviews of satisfied customers on our website. But better than all words are recommendations of customers to their friends and acquaintances.
We work only with original parts from the manufacturer. Our specialist will never supply a cheap fake of dubious quality. We are responsible for GE Wine Cooler Repairs and Services. 
Our technician, after completing the work, provides you with an official certificate of work and warranty list for all the work performed within three months. This warranty is a guarantee of your peace of mind. After all, our technicians know how to fix the failure so that it is not repeated. And you won't have to call us again. We take responsibility for what we do.
To restore the correct operation of the wine cooler, you need to contact our contact center and make an application to call a specialist.
The operator will need to provide the following information
Name and model of the wine cooler.

Description of the complaint.

Contact numbers and address of the equipment.
Our specialist will contact the customer, provide consultation, and discuss the time of arrival. Our technician will come to the call with everything you need to diagnose and GE Wine Cooler Repair. We offer a warranty on all repairs.
Heed our advice. Do not try to repair complex and expensive appliances yourself. Attempting to repair it yourself very often leads to the inevitable subsequent referral to a service center. And this repair is likely to be more expensive than it could cost before unprofessional intervention. But that's not the sad part, it's the fact that your appliances can fail completely.
Only at Appliance Service Center can you order truly high-quality, emergency GE Wine Cooler Repair and Service at affordable prices. We care about our name, and we work openly. And these are not empty words. You can read the testimonials of our grateful customers on our website. It is not in vain that they recommend us to their friends and acquaintances. And if necessary, they come to us again.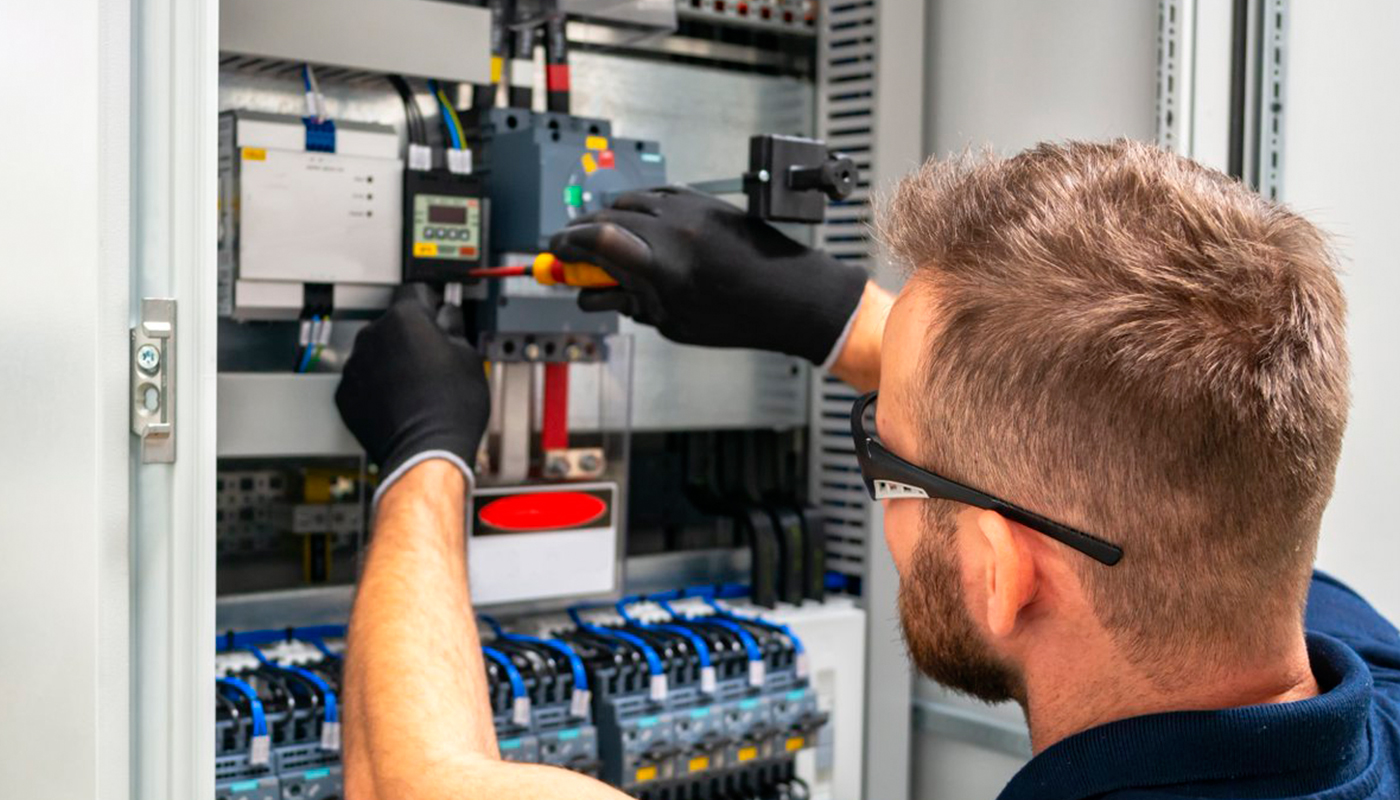 We use only professional equipment and tools, original spare parts, and high-quality consumables. Our technicians have 20 years of experience working with all types of household appliances from well-known brands. Specialists constantly improve their skills to provide you with high-quality services.
Frequently Asked Questions
Do you have questions about wine cooler repair? Before you contact our operator, we advise you to review the frequently asked questions that our company's customers ask.
When choosing a compressor for a wine cooler, it is recommended that you look at alternating current (DC) compressors or inverter compressors. They provide more precise temperature control and smoother operation, which is especially important for storing and ripening wine.
We have a wide selection of replacement parts for various makes and models of wine coolers. We work closely with manufacturers and suppliers to ensure we have the parts you need for GE Wine Cooler Repair.
The choice between a glass or metal door for a wine cooler depends on your preference and specific requirements. Both options have their advantages and disadvantages, and the choice will ultimately depend on your preferences and aesthetic perceptions. It is recommended that you contact a GE Wine Cooler Repair consultant to learn more about specific wine refrigerator models and their features in order to make an informed choice.