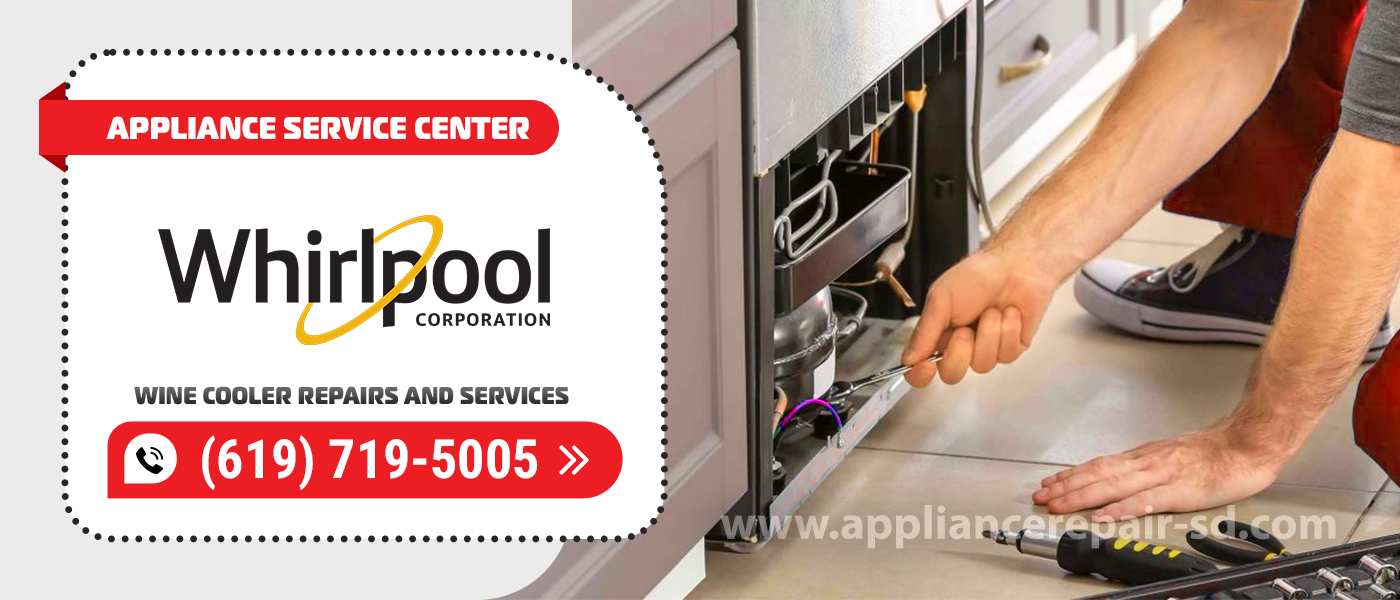 Whirlpool Wine Cooler Repair
For people who prefer to buy appliances from reliable and well-known companies, the need for repairs does not arise as often, but becomes more complicated when the warranty period ends or if the official service center is far away and it takes a long time to get there. At Appliance Service Center, we believe that people who choose premium electronics should also receive quality service, so we offer only the best Whirlpool Wine Cooler Repair in San Diego County.
Why this company?
When you need emergency Whirlpool Wine Cooler Repair and Service, trust the professionals at the official Appliance Service Center to do the job. Experienced masters will promptly perform home and business wine cooler service.
Whirlpool Wine Cooler Repairs in our repair shop are always performed by qualified professionals who are responsible for a high level of service. You can call the master on the phone number listed on our website. Let the technician know about the problem, give your address and expect professional help.
Advantages of Whirlpool Wine Cooler Repair and Service in our company:
Diagnostics is performed on-site using special measuring instruments and tools.

From the registration of the application to the arrival of a specialist to the object no more than two hours.

Troubleshooting, regardless of its complexity and the cause of the breakdown.

Availability of all necessary accessories, spare parts and tools for adjustment and

Whirlpool Wine Cooler Repair.

Warranty on the work done and spare parts.
With our vast experience in the matter of wine cooler repair, we can guarantee quality work in the shortest possible time. If a replacement part is in stock, you will receive a working wine cooler within 1-3 days. We value time and human relationships. We are sure to earn only positive feedback and recommendations after all the work is done.
In order to make a home wine cooler repair, you need an experienced technician. The specialist must understand his device and understand its principle of operation. Only such a person under the power to perform quality repair of the wine cooler. Whirlpool Wine Cooler Repairs and Services at home at a great cost is available to every owner!
It is very important to repair wine coolers in a timely manner, because the wine stored in them can lose its taste or go bad at all! Their owners know that sometimes the cost of one bottle of wine exceeds the cost of the wine cooler several times. 
Symptoms of wine cooler breakdowns
Properly installed appliances make small operating noises. These include gurgling and humming noises and fan noises. Deviations in the form of increased vibration and extraneous noises occur with a sloped installation.
Whirlpool Wine Cooler Repair is necessary when there is a continuous buzzing sound that alerts you to a broken temperature sensor or control system processor. In this case, the motor runs without stopping. Compressor repair or replacement is required when the wine cooler rattles and vibrates violently or fails to start when turned on. Sometimes similar symptoms occur when the back panel comes into contact with the wall or pipes between each other.
Damage to the electronics and automatics is indicated by the lack of a light indication, as well as on/off cycles being too frequent. When the wine cooler electronics are repaired, individual elements or complete boards are replaced.
The temperature display abnormalities may indicate a freon leak, fan or control board electronics malfunction. Tight closing of the door is caused by wear and tear or contamination of the sealing circuit, improper installation of the door hinges.
The most common faults in wine coolers that require repair are as follows:
Failure of the electronics board, which is sensitive to voltage fluctuations.

Breakdown of temperature and humidity sensors.

Chamber leakage due to seal wear and tear.

Fuse blown.

Door glass unit malfunctions due to a violent shock.
Appliance Service Center of the highest quality and at the most affordable price is available to you 24/7! All you have to do is call the listed phone number and ask for Whirlpool Wine Cooler Repair and Service or leave a request on our website and the perfect solution is just around the corner!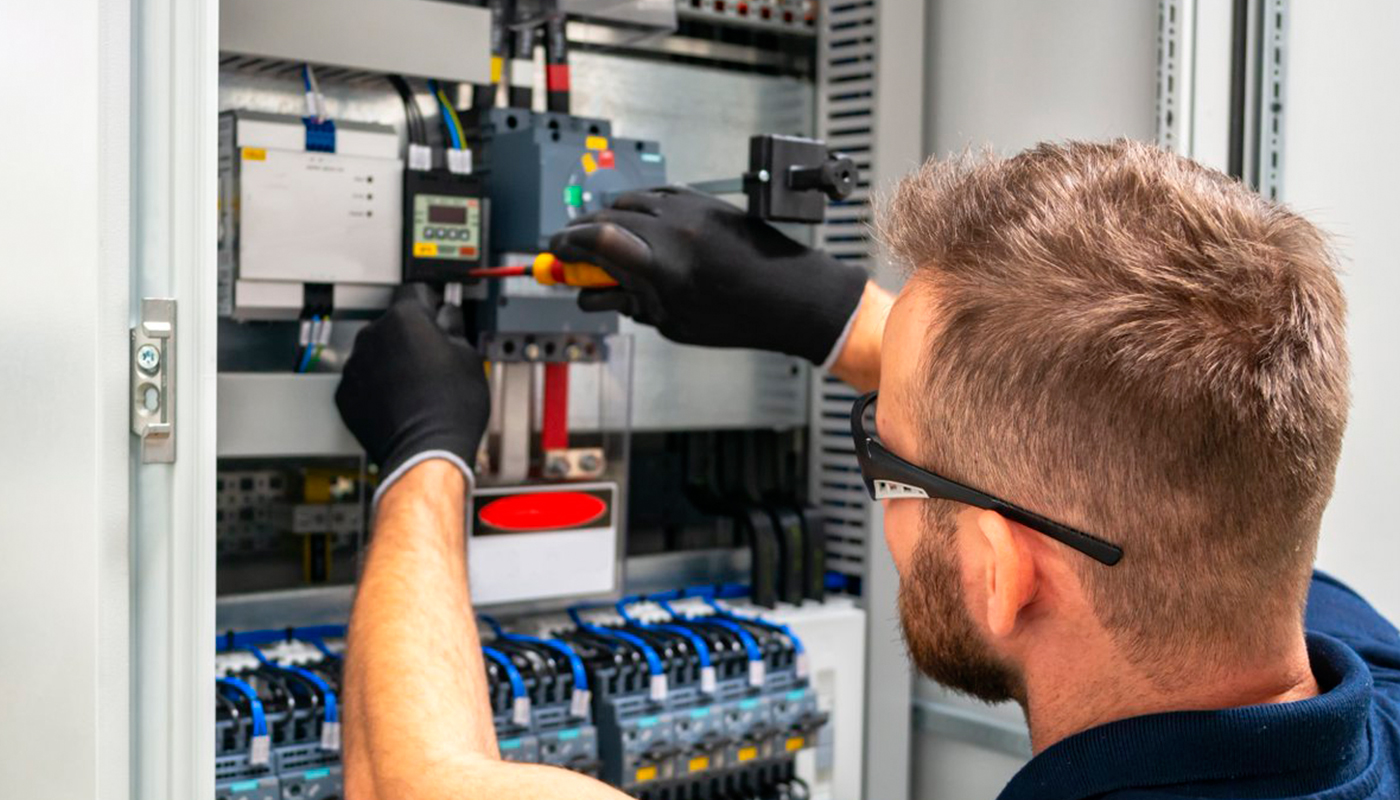 We use only professional equipment and tools, original spare parts, and high-quality consumables. Our technicians have 20 years of experience working with all types of household appliances from well-known brands. Specialists constantly improve their skills to provide you with high-quality services.
Frequently Asked Questions
Do you have questions about wine cooler repair? Before you contact our operator, we encourage you to review the frequently asked questions that our company's customers ask.
When choosing a new wine refrigerator, there are several key features to consider, meeting your needs. Here are some of them:
Capacity.

Temperature range.

Humidity control.

Noise level.

Lighting.

Energy efficiency.
On behalf of our company for Whirlpool Wine Cooler Repair, we provide the following warranty terms for the work performed:
Warranty period.

Coverage for defects and malfunctions.

Warranty exclusions.

Claims procedure.
It is important to note that warranty terms and conditions may vary depending on specific conditions and agreements between us and the customer.
As a Whirlpool Wine Cooler Repair company, we provide a wide variety of repair services that include:
Troubleshooting.

Compressor system repairs.

Replacement of sensors and thermostats.

Ventilation and air circulation system repairs.

Leak repair.

Electrical component repairs.

Maintenance and cleaning.