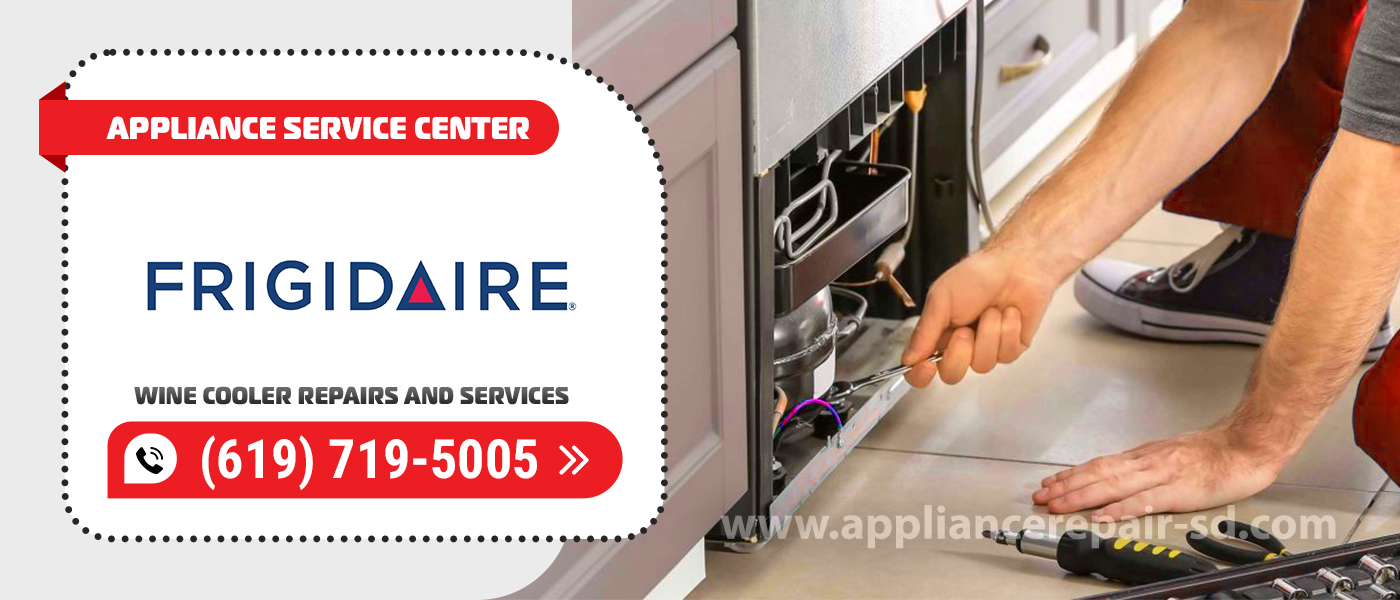 Frigidaire Wine Cooler Repair
Various breakdowns of wine coolers inevitably occur during their operation. Therefore, all owners sooner or later must deal with their repair. Of course, you can do without it, just buying a new device. However, this option is not the most profitable, because the cost of buying a new wine cooler is quite high. By contacting the Appliance Service Center, we will solve this issue at a profit for you. The proven technicians at Frigidaire Wine Cooler Repair in San Diego County will get your unit back to normal operation quickly and efficiently.
Many American citizens take advantage of this opportunity and are happy to save their money. For this purpose, they turn for help to a specialized center. Where the functionality of the wine cooler will be restored, and its flawless functioning will be ensured.
If you encounter the following problems
The desired temperature and humidity inside the wine cooler are not maintained.

There is a lot of noise or vibration.

The compressor does not turn off.

Compressor shuts down immediately after being switched on.

Leaks in the wine cooler.

Door glass is mechanically damaged.

Wear on the door seals.

Fogging of wine bottles while the wine cooler is in operation.
It's no longer a problem for you. The specialists at Frigidaire Wine Cooler Repair and Service will do all the necessary work with impeccable quality. For this, they have both the relevant experience and qualifications. You will never have to doubt the result.
Our company has been around since 2001. Over the years we have earned a reputation for reliability and quality services. It's not us who speak, but our customers. Their reviews are open for everyone on our website, Google, or Yelp. But more eloquent than words are recommendations of us to our friends and acquaintances. We have regular customers who have repeatedly contacted us for help.
Why do clients choose us?
We perform Frigidaire Wine Cooler Repairs daily, without breaks or weekends. Therefore, you can safely count on our help at any time. Soon after you contact us, an experienced technician will come to you with all the necessary equipment already on hand. It will meet all the quality standards in force in our country, which, together with the highest qualifications of all our specialists will allow you to get a flawless result.
We officially guarantee all our customers the quality of our services, performing urgent Frigidaire Wine Cooler Repair and Service on weekends and weekdays. As an official guarantee, we provide our customers with certificates that confirm the quality of the services we provide and the parts we use.
We use only original components for our work. This is very important in Frigidaire Wine Cooler Repair. Because of their quality and perfect match to your appliances, our repairs meet all standards. Your appliances will last for many more years of trouble-free and reliable service.
We employ licensed professionals who annually confirm their professionalism. Our technicians regularly undergo training at manufacturing plants. Our masters improve their experience and are fluent in all the latest technology. There are no breakdowns that our Frigidaire Wine Cooler Repairs and Services technicians can't fix.
Trying to save money by calling a technician and fixing a breakdown yourself often makes the malfunction even more complicated than it was. And such savings are costly in the long run. Do not try to fix the problem yourself. After all, you can spoil quite well for repair technique. Plus, Frigidaire Wine Cooler Repair is affordable for everyone.
If your wine cooler needs urgent repair, we advise you to seek help from the Appliance Service Center without delay. There are several ways to do this. You can call our contact center by phone, or you can leave a request on our website, where you can fill out a feedback form. Our Frigidaire Wine Cooler Repair and Service technician will not make you wait long and will be sure to come to your aid promptly.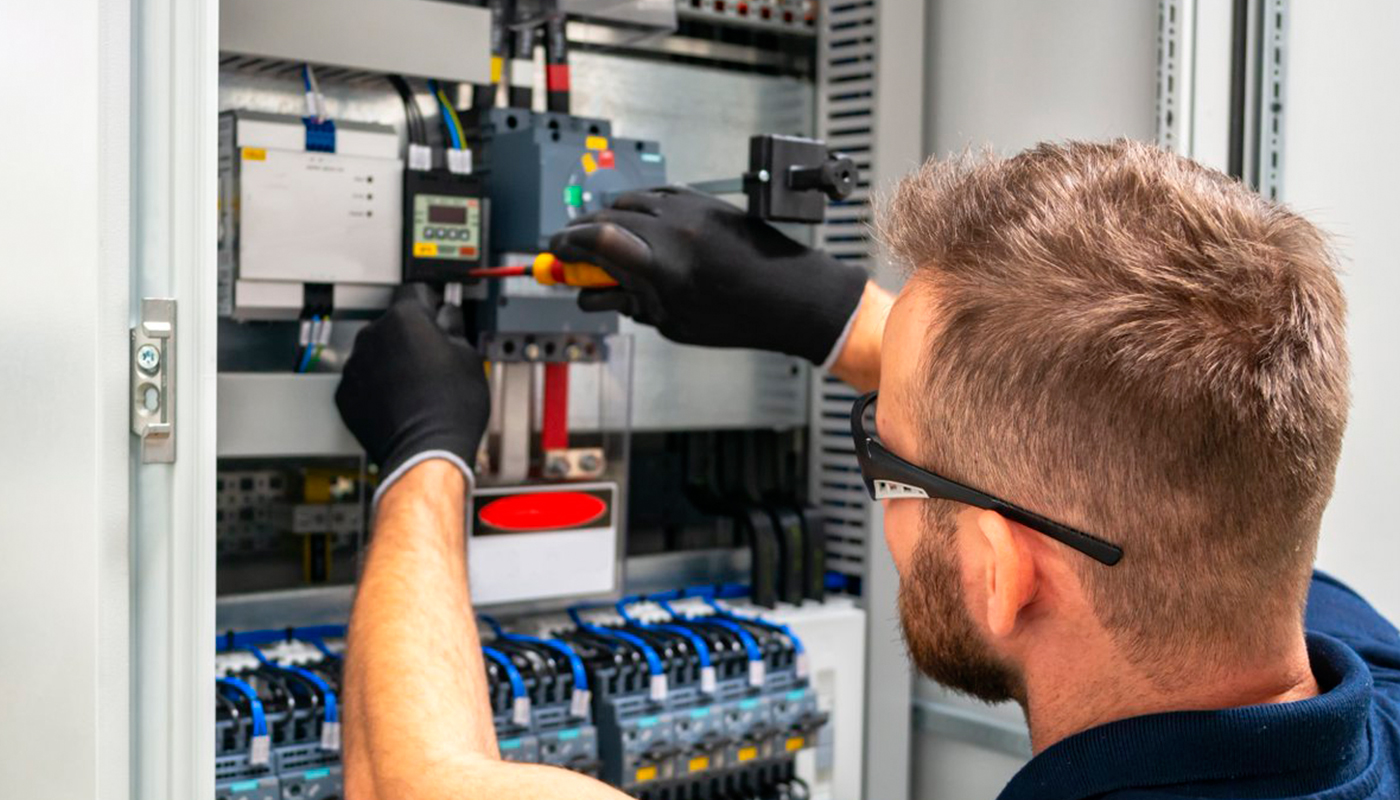 We use only professional equipment and tools, original spare parts, and high-quality consumables. Our technicians have 20 years of experience working with all types of household appliances from well-known brands. Specialists constantly improve their skills to provide you with high-quality services.
Frequently Asked Questions
Do you have questions about wine cooler repair? Before you contact our operator, we advise you to review the frequently asked questions that our company's customers ask.
If you are having moisture control issues with your wine cooler, here are a few steps you can take for Frigidaire Wine Cooler Repair:
Check the humidity level.

Check the rubber seals.

Avoid opening the door frequently.

Use special accessories.

Contact a professional.
We strive to provide high quality and reliability of our services. As far as warranties for Frigidaire Wine Cooler Repair performed, we typically provide the following warranty terms:
Warranty period.

Warranty limitations.

Feedback and recommendations.
When storing wine in a wine cooler, the following recommendations are recommended:
Set the correct temperature.

Control the humidity.

Avoid vibration.

Ensure proper lighting.

Do not store food with a strong odor.

Follow the manufacturer's instructions.
All of these recommendations will help reduce the likelihood of a situation where Frigidaire Wine Cooler Repair is needed.