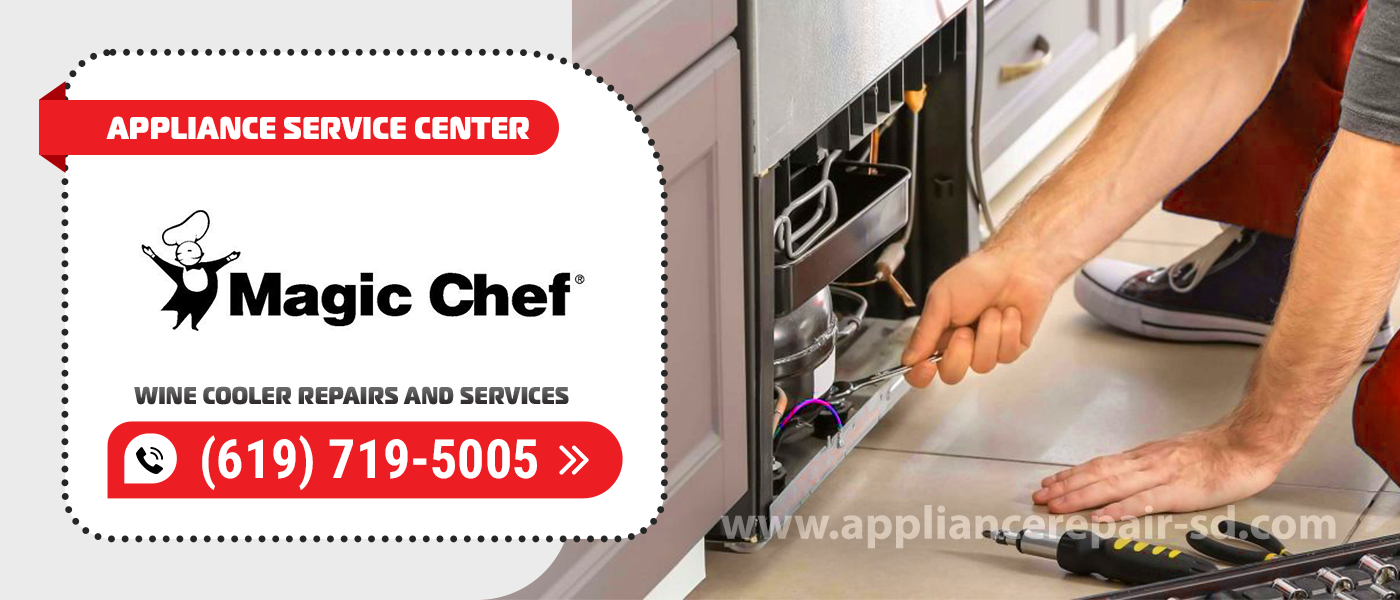 Magic Chef Wine Cooler Repair
For people who prefer to buy their appliances from reliable and well-known companies, the need for repairs does not arise as often, but becomes more complicated when the warranty period ends or if the official service center is far away and it takes a long time to get there. At Appliance Service Center, we believe that people who choose premium electronics should also receive quality service, so we offer only the best Magic Chef Wine Cooler Repair in San Diego County.
Why this company?
Professional Magic Chef Wine Cooler Repair and Service is one of Appliance Service Center's top priorities.
Throughout our tenure, we've been able to bring several hundred wine coolers of various brands back to life, and they continue to serve in bars, restaurants, and private homes to this day. Over several years of working with wine coolers, we have accumulated vast experience, which we successfully apply at Magic Chef Wine Cooler Repairs.
It is worth noting that the repair of such products is different from household appliances, although they have largely similar modules and assemblies. We have Magic Chef Wine Cooler Repair and Service specialists ready to come out to you 24/7, no holidays or weekends.
Our benefits:
Free diagnostics. The exact cause of the malfunction is determined using instrumental diagnostic methods.

Professional

Magic Chef Wine Cooler Repair.

We repair domestic, commercial, and industrial wine coolers of any complexity!

Repair on the day of the reference with departure on house.

Original accessories. At the request of the customer, we provide quality analogues, which are delivered from the best manufacturers.

Experience of the masters of the service center is more than 20 years. Our staff is constantly improving their skills, which is confirmed by certificates.
Main malfunctions
Noise or vibration appeared
It is possible that the problem arose due to unprofessional installation of the wine cooler. The manufacturer fights with vibration in every possible way and suspends the motor-compressor on silent blocks, increasing the space between the inner chamber and the outer casing, which is filled with special foam.
All efforts come to naught if the unit stands on an uneven floor. Call the master – he will find out the reason, tighten everything that "loses" and replace the parts that are out of order.
The correct temperature is not being maintained
It is possible that the capillary system is clogged. There may be several reasons for this, up to and including corrosion or errors in routine wine cooler replacement.
The temperature sensor has failed. Make sure the number of bottles in your wine cooler and the ambient temperature are within the limits specified by the manufacturer and call a technician at Magic Chef Wine Cooler Repairs and Services. An on-site diagnosis will identify the problem, and the technician will fix it.
Wine cooler won't turn on
The backlight may even turn on. The most common cause is the failure of the emergency thermostat. This is one of the main electronic control units, which is subject to replacement according to the results of diagnostics. The master will quickly cope with the task.
The compressor shuts down immediately after being switched on
The most likely cause is the failure of the compressor motor. This happens very rarely, but it can be a consequence of improper operation, for example, constant overloads. But it is not excluded that the onboard electronics are out of order. A technician will come and perform a Magic Chef Wine Cooler Repair.
Compressor won't shut off
The compressor motor runs at peak load during the set temperature period, if the set mode is not reached, the compressor is loaded all the time.
The wine cooler, usually quiet, begins to hum and the temperature does not go down. This usually indicates a refrigerant leak, which only a master can fix without losing the quality of the equipment.
When a wine cooler malfunction occurs, do not listen to the advice of friends who "just recently had the same thing", do not look for "all hands" and "around the clock" technicians. Contact our service center, only in this case you will get:
Instrumental and instrumental equipment diagnostics.

Certified replacement parts for your broken parts.

Manufacturer's warranty on parts and ours on the quality of the repair.
Appliance Service Center the highest quality and most affordable price available to you 24/7! All you have to do is call the listed phone number and ask for Magic Chef Wine Cooler Repair and Service or leave a request on our website and the perfect solution is just around the corner!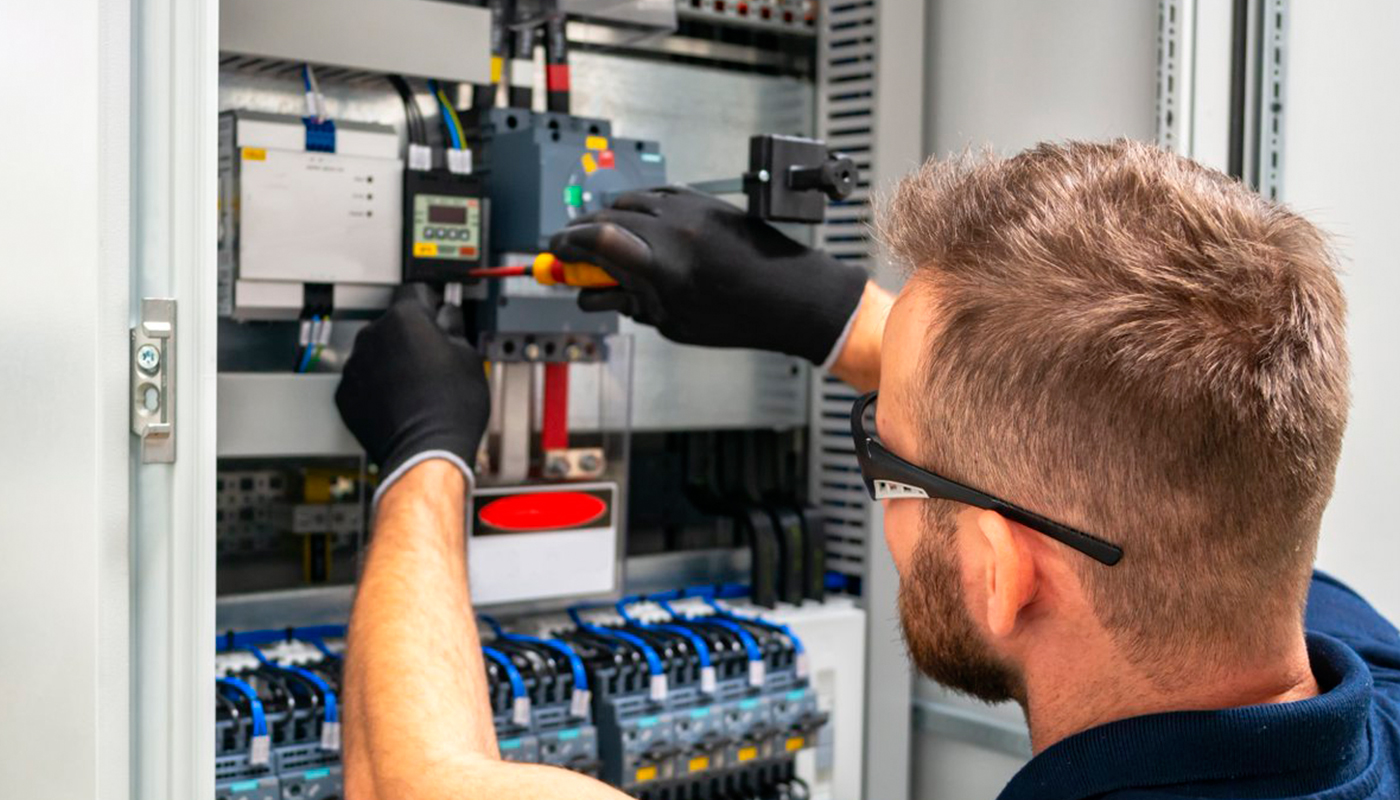 We use only professional equipment and tools, original spare parts, and high-quality consumables. Our technicians have 20 years of experience working with all types of household appliances from well-known brands. Specialists constantly improve their skills to provide you with high-quality services.
Frequently Asked Questions
Do you have questions about wine cooler repair? Before you contact our operator, we advise you to review the frequently asked questions of our company's customers.
Here are a few recommendations:
A soft cloth or sponge.

Warm water and a mild detergent.

Sodium bicarbonate.

Vinegar.
It is important to avoid using abrasives, harsh brushes, or chemicals that can damage the inside of the wine cooler. 
If you have questions or problems after your wine cooler repair, we are here to further support you. Here's what you can do:
Contact us.

Describe the problem.

Follow the recommendations.

Schedule an additional visit.

Stay in touch.
We are committed to providing high quality service and guarantee support after Magic Chef Wine Cooler Repair. 
There are several signs that suggest a compressor problem. Here are some of them:
Lack of cooling.

Unusual noises.

Frequent switching on and off.

Increased power consumption.
If you suspect a compressor malfunction, it is recommended that you contact a Magic Chef Wine Cooler Repair technician.