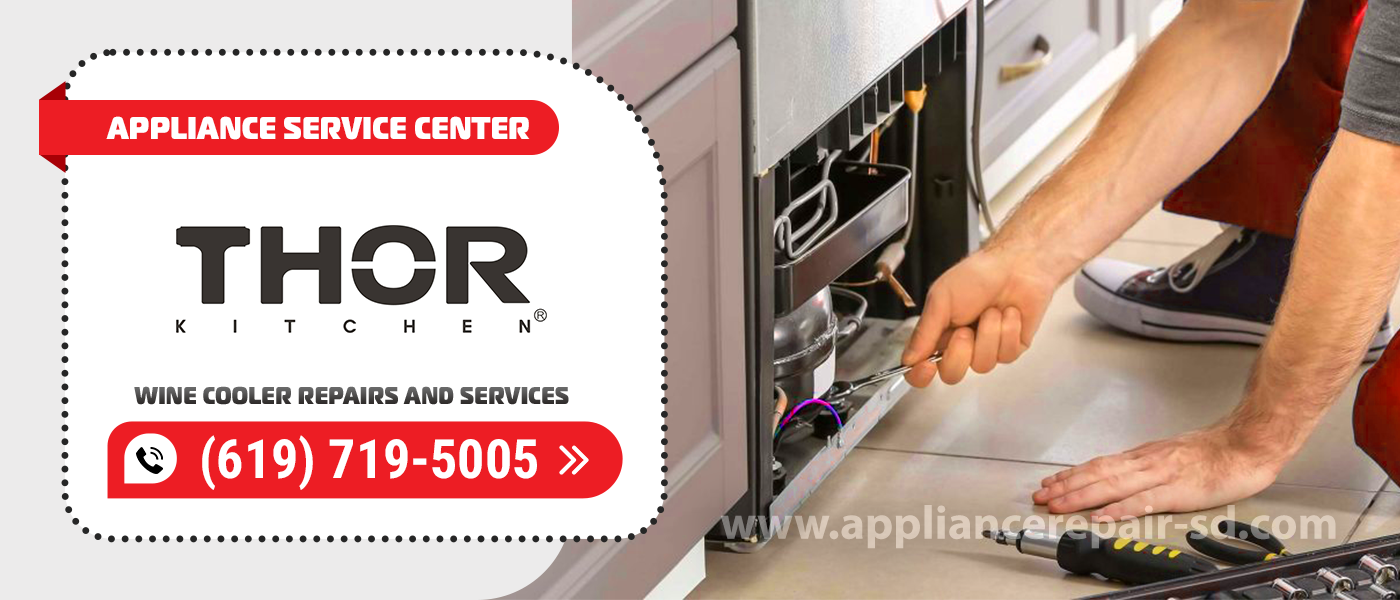 People who prefer to buy their appliances from reliable and well-known companies don't need repairs as often, but it gets more complicated when the warranty period ends or if the official service center is far away and it takes a long time to get there. At Appliance Service Center, we believe that people who choose premium electronics should also receive quality service, so we offer only the best Thor Wine Cooler Repair in San Diego County.
Why this company?
Appliance Service Center works in Thor Wine Cooler Repair and Service without taking them out to a service center. Highly trained technicians will come to your home or business with special diagnostic equipment to help determine the cause of the breakdown without error.
Failed parts will be replaced or promptly repaired. Our specialist won't leave until he or she has fully tested the functionality of the equipment after repair. Our certified technicians work on all brands of appliances. That's why performing any kind of complicated Thor Wine Cooler Repairs is not difficult for us.
The experience and knowledge of our technicians allows us to identify and fix the problem with the technique in just one visit to the client. Another plus we have is the constant availability of all necessary original parts and components. Our technicians never use used parts.
The price for Thor Wine Cooler Repair and Service will be accurately told to you by the technician directly at the place of work after the performed diagnostics of the wine cooler. You don't have to worry about unnecessary costs. Our staff under no pretext will not carry out unnecessary repairs, will not insist on buying unnecessary expensive parts. We value our name, keep fair prices, and employ only responsible professionals.
Specialists will arrive at the specified address exactly at the agreed time. You can order urgent Thor Wine Cooler Repair with us – the technician will arrive within two hours of making the request. We provide a warranty on all repairs and installed parts.
The main malfunctions
Breach of integrity of the chamber hermetic seal
Due to the violation of the tightness of the chamber – the electronic display will show an error about the failure of the compressor. And to restore the tightness simply change the rubber band on the chamber door.
Failure of a fuse
If when the wine cooler itself is plugged in – there is no glow of the screen, while there is no characteristic noise of the working equipment, then first check the voltage level in the network. If the voltage of the electric network is at a proper level – the cause of equipment failure should be looked for in a blown fuse.
And here it is important to remember that the replacement of this part will not work, you should not even try, that is why it is so important to call in time a master from Thor Wine Cooler Repairs and Services and entrust the work just to an experienced specialist. Such work requires special knowledge and parts, tools and original spare parts.
Damaged glass on the door
Many models of wine coolers have glass doors, but it is not a simple glass, but tempered, characterized by high strength and reliability. But even it with a strong blow or other damage can crack, and this in turn leads to a violation of the temperature inside the chamber, the humidity.
In this situation, the damaged glass is simply replaced with a new one. Then the door panels are carefully adjusted, to avoid even the slightest warping of the door. Our master's advice – do not conduct Thor Wine Cooler Repair by yourself, because, not knowing the work and specifics of repair of equipment – you can only make the situation worse. And therefore, it will cause even more expensive breakdown or the need to buy new equipment.
In addition, our specialists conduct a thorough diagnostics of the equipment, identify and repair other breakdowns of wine coolers. But if there is no breakage – they will never take money from you for a non-existent failed part and its replacement, adjustment, and so on. And all the completed work is given a warranty, ranging from a few months to a year – it all depends on the amount of work and complexity of the breakage.
Appliance Service Center of the highest quality and at the most affordable price is available to you 24/7! All you must do is call the listed phone number and ask for Thor Wine Cooler Repair and Service or leave a request on our website, and the perfect solution is just around the corner!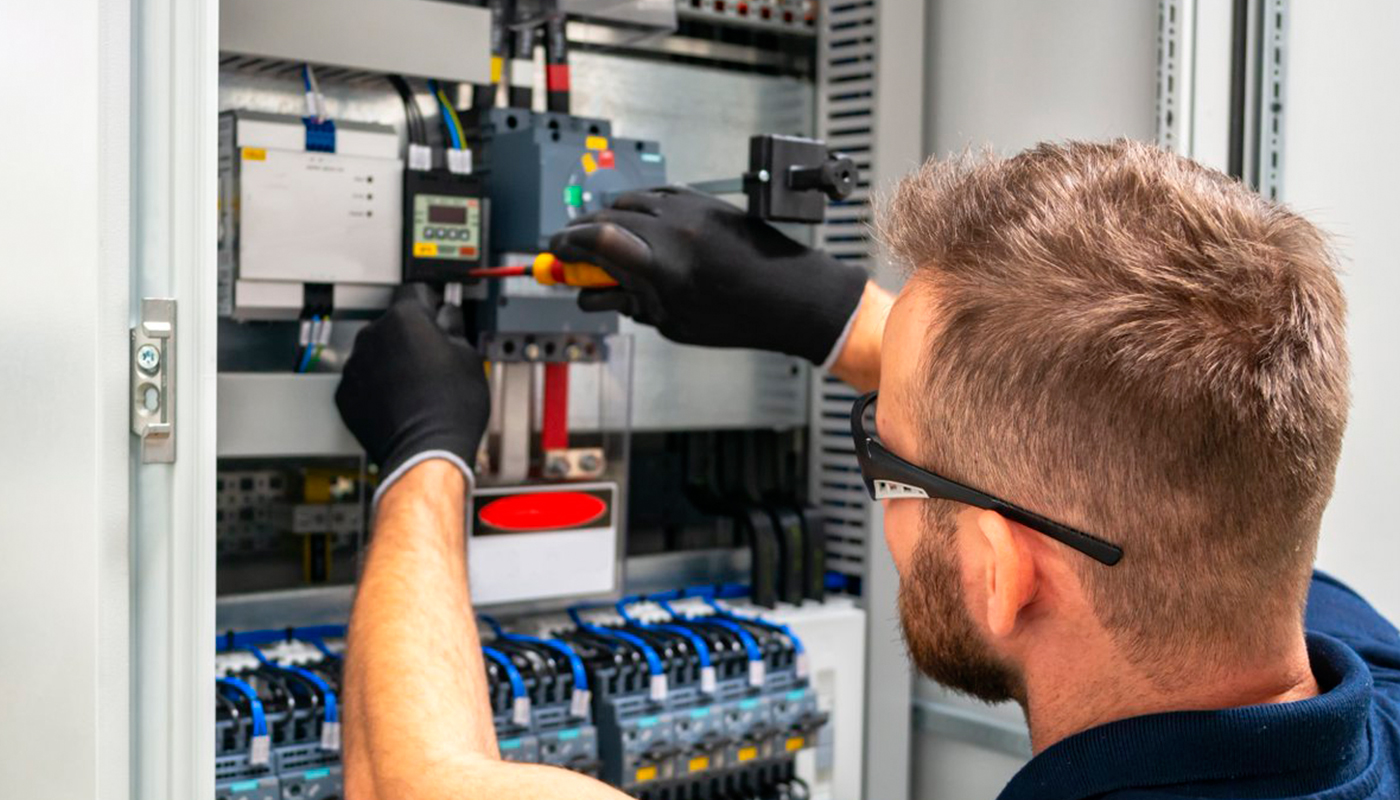 We use only professional equipment and tools, original spare parts, and high-quality consumables. Our technicians have 20 years of experience working with all types of household appliances from well-known brands. Specialists constantly improve their skills to provide you with high-quality services.
Frequently Asked Questions
Do you have questions about wine cooler repair? Before contacting our operator, we advise you to review the frequently asked questions that our company's customers ask.
To extend the service life and avoid situations where Thor Wine Cooler Repair will be required, the following preventative measures are recommended:
Placement.

Temperature and humidity.

Regular cleaning.

Dust removal.

Proper opening of the door.

Avoid overloading.

Regular inspections.
On behalf of Thor Wine Cooler Repair, you should follow these steps to get an estimate for your wine cooler repair:
Contact our company.

Inspecting your refrigerator.

Drawing up an estimate.

Providing an estimate.

Approval and repair.
Please note that estimates for wine cooler repair can vary depending on the type of breakdown, the model and make of the cooler, and the availability of necessary spare parts. We strive to provide an accurate and transparent estimate so that you can make an informed decision about your wine cooler repair.
Here are some of them and ways to deal with Thor Wine Cooler Repair:
Insufficient ventilation.

High humidity.

Damaged door seals.

Rapid temperature changes.

Faulty cooling system.