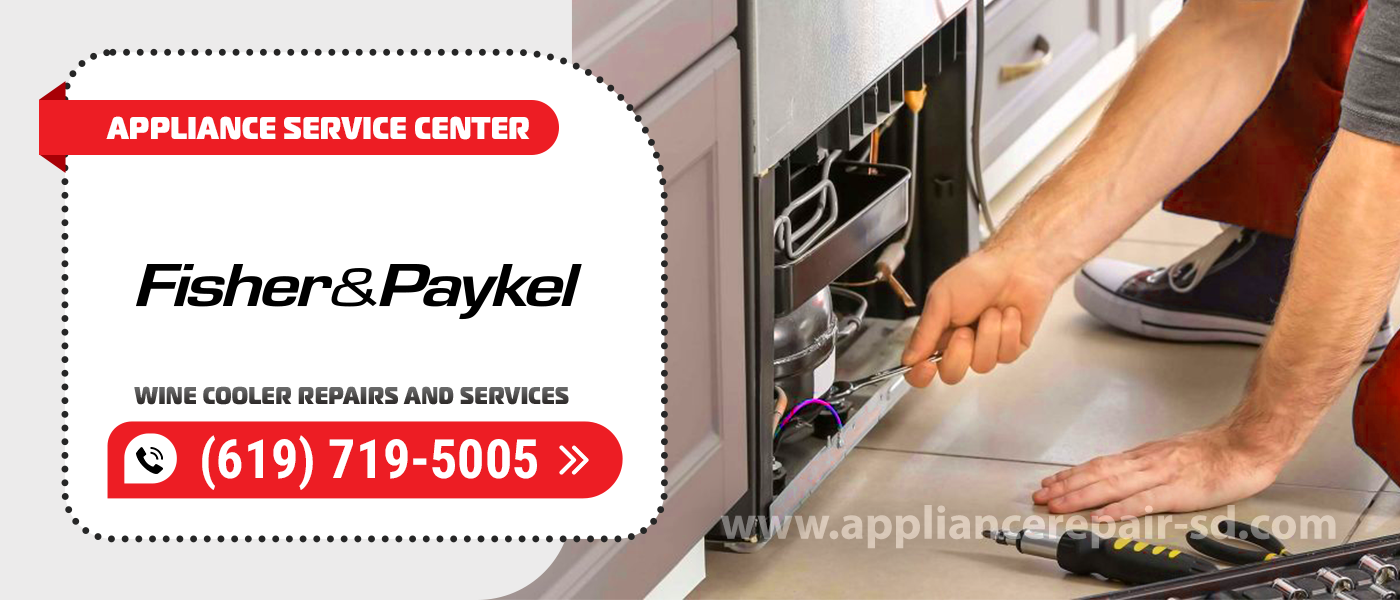 Fisher&Paykel Wine Cooler Repair
A wine cooler is a special place that is designed for storing wines of many different brands and varieties. It is a special equipment in which a unique climate, humidity and temperature is set. But sooner or later, even the highest quality equipment tends to break down. Trust the repair professionals at Appliance Service Center. For over 20 years our technicians have been improving their experience in practice. Even the most complex Fisher&Paykel Wine Cooler Repair in San Diego County is no problem for us.
The most common wine cooler breakdowns are
The desired temperature and humidity inside the wine cooler is not maintained.

Strong noise or vibration has appeared.

Compressor does not turn off.

Lack of light indication or frequent on/off cycles. 

The wine cooler is leaking.
Contact us in a way that is convenient for you and leave a request. Our technician will come to your home with everything you need for Fisher&Paykel Wine Cooler Repair and Service. 
Our benefits
Diagnostics are performed within 24 hours. Fisher&Paykel Wine Cooler Repairs take one day in 90% of cases. We work 7 days a week which gives you the added convenience of working with us.
Thanks to our direct supply of parts, we manage to keep our prices to a minimum. We charge exactly what it costs for Fisher&Paykel Wine Cooler Repair and Service.
We offer a three-month warranty on all work performed and parts replaced.
Our specialists understand home appliance maintenance has its own specifics, so repairs are made with all the norms in mind. We work with appliances from different manufacturers, and we always have branded components. 
In the work of the master use only original branded parts, which allows us to warranty all services provided. This is the guarantee of quality and reliability of our repair. 
Upon completion of all works you will be able to get tips and recommendations on operation and maintenance from a specialist of Fisher&Paykel Wine Cooler Repair. For each customer, we will find a personal approach and do our best to meet your wishes. 
Don't waste your time, contact us and order Fisher&Paykel Wine Cooler Repairs and Services!
Important! Appliance Service Center warns!
Don't repair your appliances yourself
Wine coolers are complex multi-unit appliances. Without the proper knowledge, skills, tools and parts to make repairs will not work. It can lead to a worsening of the problem, up to complete failure of the technique. And most importantly, it can be life-threatening. Contact us and we'll do the job for you!
Don't use broken equipment
Timely diagnostics will help to identify the problem at an early stage. Practice shows that the earlier the problem is identified, the easier, faster and cheaper it is to fix. Do you feel like your appliances are starting to malfunction? Don't hesitate to call or email us, we can help you quickly and professionally. Call us for expert Fisher&Paykel Wine Cooler Repair right now!
It is not advisable to operate malfunctioning machinery as it risks undesirable consequences. The quality of your drinks may deteriorate, and the equipment may break down permanently, leading to more costly repairs. 

Do not go to dubious technicians
We wouldn't mind repairs from non-professionals, if we didn't have to regularly take orders to redo someone else's work. Offering a cheap price, they can't offer quality, up-to-date diagnostics, and original components for repairs. And most importantly, they don't have the proper expert experience to properly repair appliances.
Appliance Service Center is staffed exclusively by knowledgeable professionals. For which the appliance repair is one of the main tasks. It is also worth paying special attention to the qualifications of Fisher&Paykel Wine Cooler Repair and Service technicians, who regularly improve their experience and level of knowledge. Our customers who leave grateful feedback on our website and recommend us to their friends and acquaintances speak for us.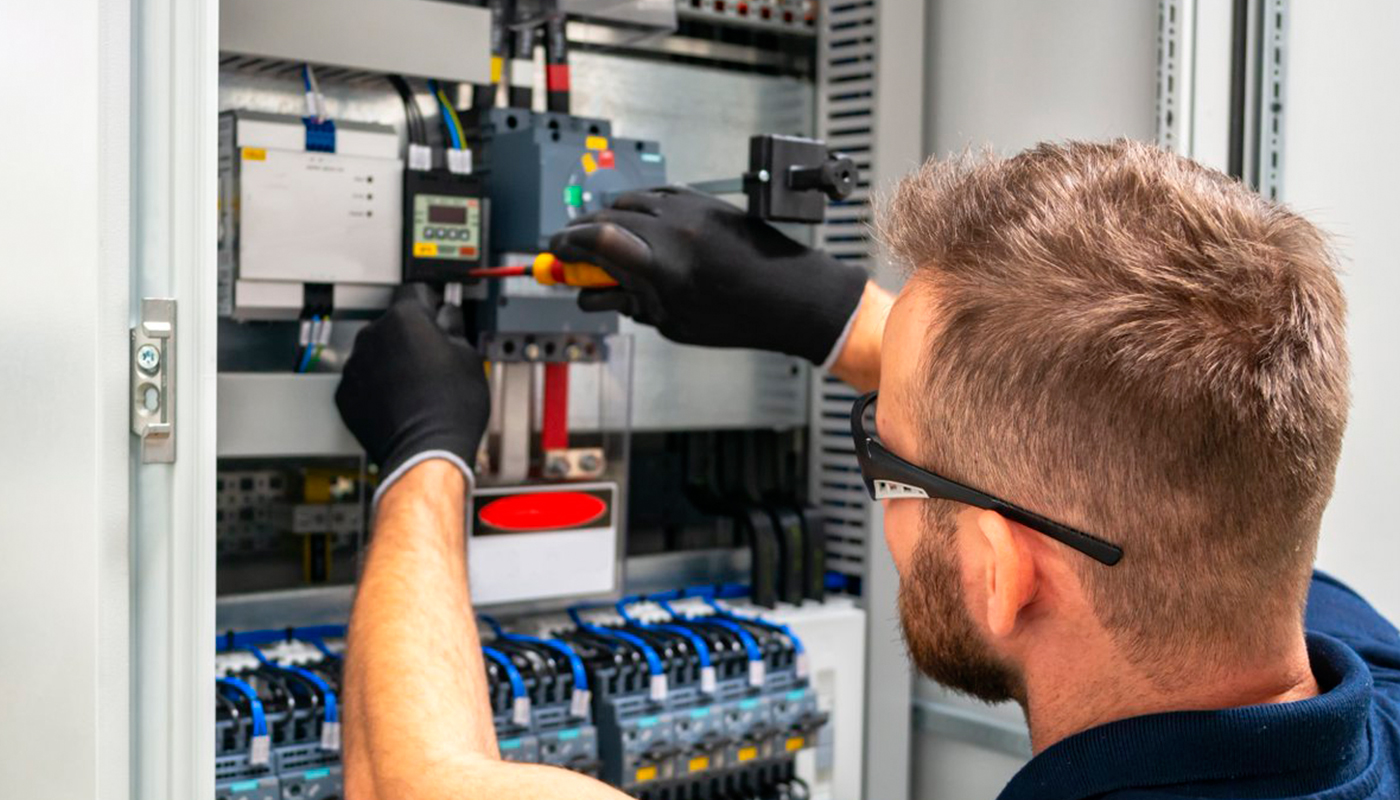 We use only professional equipment and tools, original spare parts, and high-quality consumables. Our technicians have 20 years of experience working with all types of household appliances from well-known brands. Specialists constantly improve their skills to provide you with high-quality services.
Frequently Asked Questions
Do you have questions about wine cooler repair? Before you contact our operator, we advise you to review the frequently asked questions that our company's customers ask.
Here are step-by-step instructions on how to clean the vent filter:
Turn off the power.

Locate the filter.

Remove the filter.

Clean the filter.

Put the filter back in place.

Turn on the power.
This will help keep your wine cooler working optimally. 
We strive to provide high quality services and are experienced in repairing a wide range of wine cooler models and brands. In order to accurately answer your question regarding experience repairing a specific model or brand of wine cooler, please provide us with additional details about your cooler. 
We will be happy to assist you at Fisher&Paykel Wine Cooler Repair and ensure that it works properly. Thank you for reaching out to us, and we look forward to hearing from you.
There are several possible reasons why a wine refrigerator may automatically turn on and off:
The thermostat.

Overloading of the system.

Dust and contamination.

Compressor problems.
If the problem with the automatic on and off continues, it is recommended that you contact a qualified Fisher&Paykel Wine Cooler Repair technician.