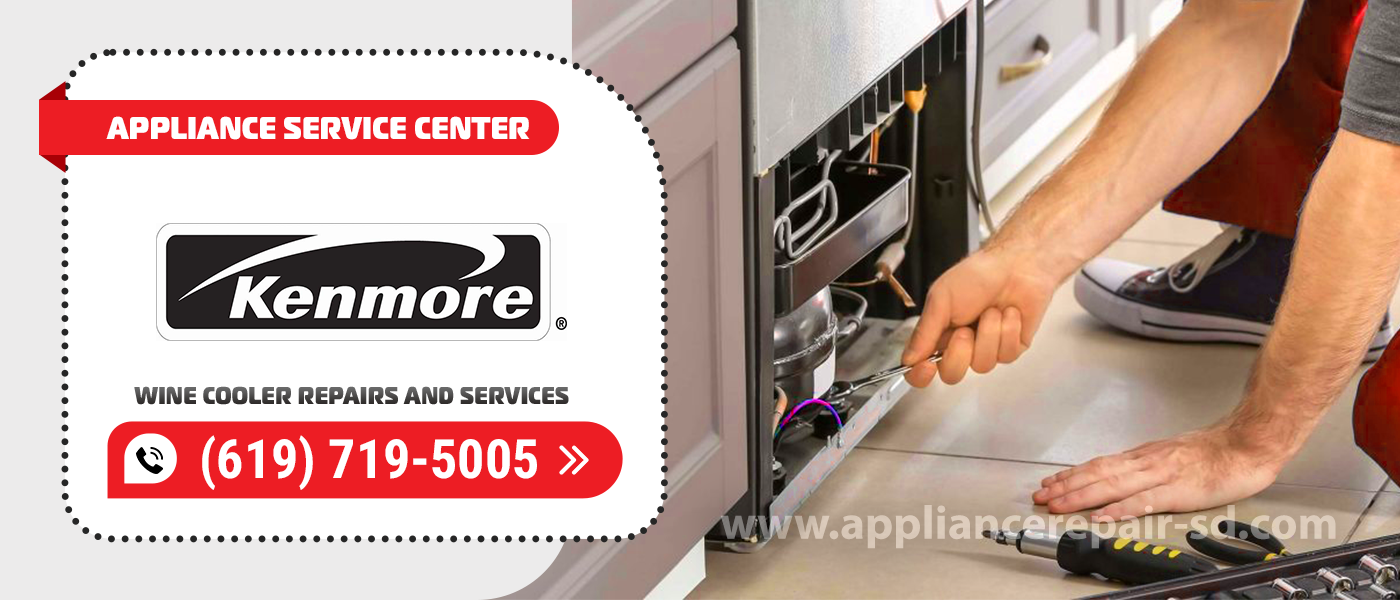 Kenmore Wine Cooler Repair
If your Kenmore wine cooler is out of order and you are wondering what to do. The answer to this question is that the most rational and affordable thing to do would be to contact the Appliance Service Center. The specialized appliance repair center has been a leader in this area for over 20 years. Order Kenmore Wine Cooler Repair in San Diego County and see for yourself our expertise.
Expensive, high-end wine must be stored under special conditions with specific levels of temperature and humidity. Ensuring proper storage conditions is considered the main task of a wine cooler. It is quite a complex technique with specific technical characteristics and capabilities. Only having special technical knowledge and skills can Kenmore Wine Cooler Repair and Service.
The most common breakdowns of wine coolers
Occurrence of additional noises and vibrations.

Wine cooler running without interruptions. 

Wine cooler does not turn on. 

Lack of light indication or frequent on/off cycles.

Temperature and humidity conditions are abnormal.

Loose sealing of the wine cooler.
What can break in a wine cooler?
Temperature and humidity sensors are important. Signs of a broken humidity sensor can include fogging of the window or condensation on the bottles. A

Kenmore Wine Cooler Repairs

technician is not necessary.

The fuse can blow as a result of a power surge. You will see that the screen of the wine cooler suddenly goes out. If electricity is present in the outlet that the wine cooler is powered from, the fuse may be the cause of the breakdown.

The control module of the wine cooler is a very complex electronic system. It reacts very sensitively to the slightest changes in the voltage level in the electrical system. The signs of failure will be an error code displayed on the screen or a general failure of the equipment in operation. Call a technician and they will determine the nature of the breakdown and proceed with

Kenmore Wine Cooler Repair and Service.

A common occurrence is the depressurization of the wine cooler refrigerator compartment. This occurs as a result of damaged glass in the door or worn/deformed rubber bands around the contour of the door. Our technicians will find the cause of the breakdown and perform a

Kenmore Wine Cooler Repair.
How we work
Call or order a technician from our website
Our manager will definitely call you back. He will specify the nature of the breakage, the model of your equipment, the operating time. And also specify a convenient time for you to arrive masters. This will allow the technician to come to the site already equipped with everything you need for diagnosis and Kenmore Wine Cooler Repairs and Services. 
We work from 9:00 am to 9:00 pm, no lunch, including weekends! If you have any questions, feel free to contact our call center. We are always ready to give you free advice on any questions you may have.
Diagnosis of failure at your home or on site
Our specialists have the latest equipment for diagnosis and are fluent in everything. It is easy to accurately and quickly determine the cause of failure. After that the master will make a repair plan and advise on the price. And after agreeing with the client's plan of action, the master will begin to work. 
Repair
Our company is known for promptness and quality Kenmore Wine Cooler Repair. To do this we have everything you need. Our own warehouse with original components, modern equipment, and a staff of professional technicians with 20 years of experience. Repair in 90% of cases takes one day. We can make your home comfortable again!
Quality control of the work
Our professional technician will not leave until he or she is sure your equipment is in good working order. 
We give you a three-month warranty
After all the work is done, our specialist will give you a 90-day warranty card. This is more for your peace of mind. After all, we know how to repair appliances, so they don't break anymore.
Appliance Service Center – for over 20 years we have been professionally repairing various household and commercial appliances. Over the years we have earned the trust of our customers. And these are not empty words. You can read testimonials from grateful customers who recommend us to their friends and acquaintances. We work openly and we are responsible to each client who turns to us for help. When you order Kenmore Wine Cooler Repair and Service from us, you can be sure of the quality of our work.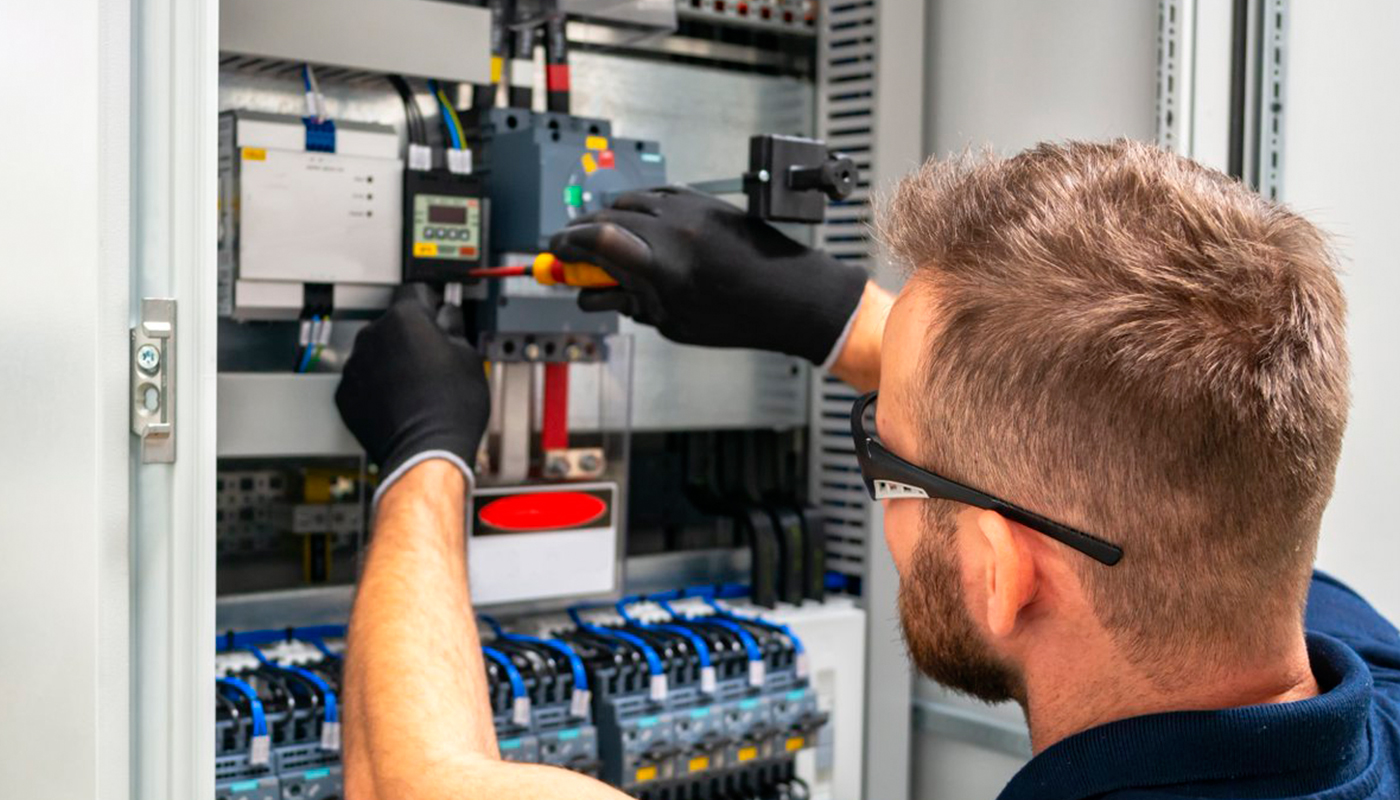 We use only professional equipment and tools, original spare parts, and high-quality consumables. Our technicians have 20 years of experience working with all types of household appliances from well-known brands. Specialists constantly improve their skills to provide you with high-quality services.
Frequently Asked Questions
Do you have any questions you would like to ask us? We recommend reading the answers to the most frequently asked questions first. If you don't find the information you need here, give us a call.