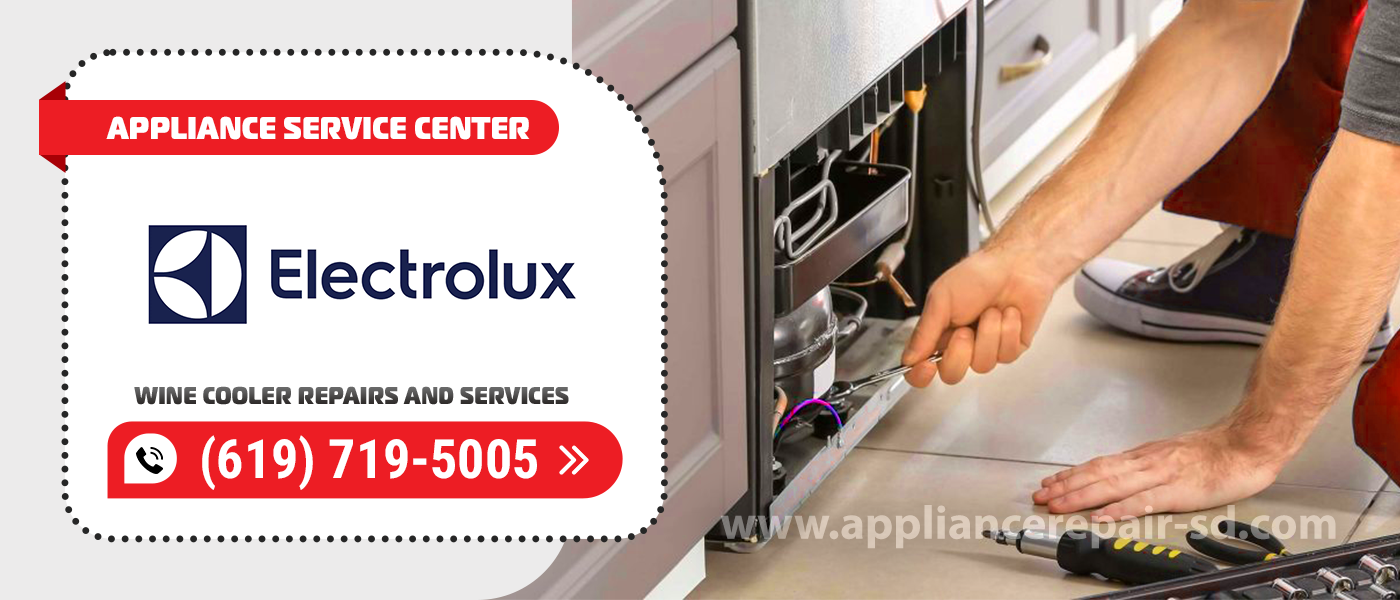 Electrolux Wine Cooler Repair
Electrolux wine coolers are reliable, quality, and easy to use. But even premium appliances can break down. The Appliance Service Center is ready to provide urgent repair of any complexity. Since 2001 we have thoroughly studied the technique and we know everything that can break. Most importantly, we know how to perform Electrolux Wine Cooler Repair in San Diego County.
Wine cooler breakdowns can occur for a variety of reasons – wear and tear on parts, failure to follow manufacturer requirements when operating the wine coolers, lack of service, power surges, and other reasons.
It is not advisable to operate malfunctioning equipment, as it threatens undesirable consequences – the quality of drinks can deteriorate. And the equipment will break down permanently, leading to more expensive repairs. Don't stall, use Electrolux Wine Cooler Repair and Service.
Specialists do not recommend trying to troubleshoot on your own, without experience, tools and skills. Otherwise, such intervention can seriously aggravate the breakdown and lead to irreversible consequences. The most rational solution to the problem is to entrust Electrolux Wine Cooler Repairs to professionals.
Our technicians regularly undergo apprenticeship and upgrade their skills on the production lines of the appliances. Our technicians are fluent in the latest technology in diagnosing and repairing the latest appliances. 
What kind of breakdowns are repaired in our service center
The proper temperature inside the wine cooler is not being maintained.

The humidity isn't keeping up.

Strong noise or vibration appears.

Compressor does not turn off.

Compressor shuts down immediately after being switched on.

Leakage in wine cooler.

Door glass mechanically damaged.

Wear on the door seals.

Fogging of wine bottles during operation of the wine cooler.
Our technicians will readily perform an accurate diagnosis and Electrolux Wine Cooler Repair and Service.
How the work process is carried out in our service center
To begin with, the affected wine cooler will undergo a diagnosis. Which is free of charge and is carried out by experienced professionals. This procedure is recommended even if the device performs its functions, but some malfunctions and temporary malfunctions have been noticed. Early diagnosis helps to discover all causes of failure and prevent additional costs.
Our certified Electrolux Wine Cooler Repair technicians will then get to work. Our technicians are equipped with state-of-the-art repair equipment and have replacement parts on hand.
There are times when we can get a repair done in 30 to 40 minutes. But often, it takes one business day. But there are cases of complicated repairs. So, it will take a little longer to repair your equipment. And in the most complex cases, when you need an approach in special conditions, we will carry out Electrolux Wine Cooler Repairs and Services in our workshop. 
Our technician, after completing the work, will provide an official certificate of completion and a warranty sheet. We give a three-month warranty on all the work done. This warranty is a guarantee for your peace of mind. After all, our technicians know how to fix the breakage so it will not happen again. 
How to issue a call of the master
It is very easy to make a request. You need to contact us in any convenient way – make a request on a site or call! Then our managers will contact you to clarify a few things. Our Electrolux Wine Cooler Repair specialist will come at a convenient time for you. He will have with him all the necessary equipment and accessories for the repair. We only work with genuine parts from the manufacturer. This is a guarantee of quality repair. 
Important! 
Do not apply to dubious masters, whose work will have to be redone. Offering a cheap price, they can't offer quality and modern diagnostics and original components for repair. And most importantly, they don't have the proper expert experience to reliably repair appliances.
Appliance Service Center offers professional repair and maintenance services for all well-known brands of home appliances of any complexity. Our experienced Electrolux Wine Cooler Repair and Service technicians will find the cause of the breakdown and fix it in a quality manner. And the three-month warranty is a guarantee of your peace of mind. After all, we know how to repair quality and reliability.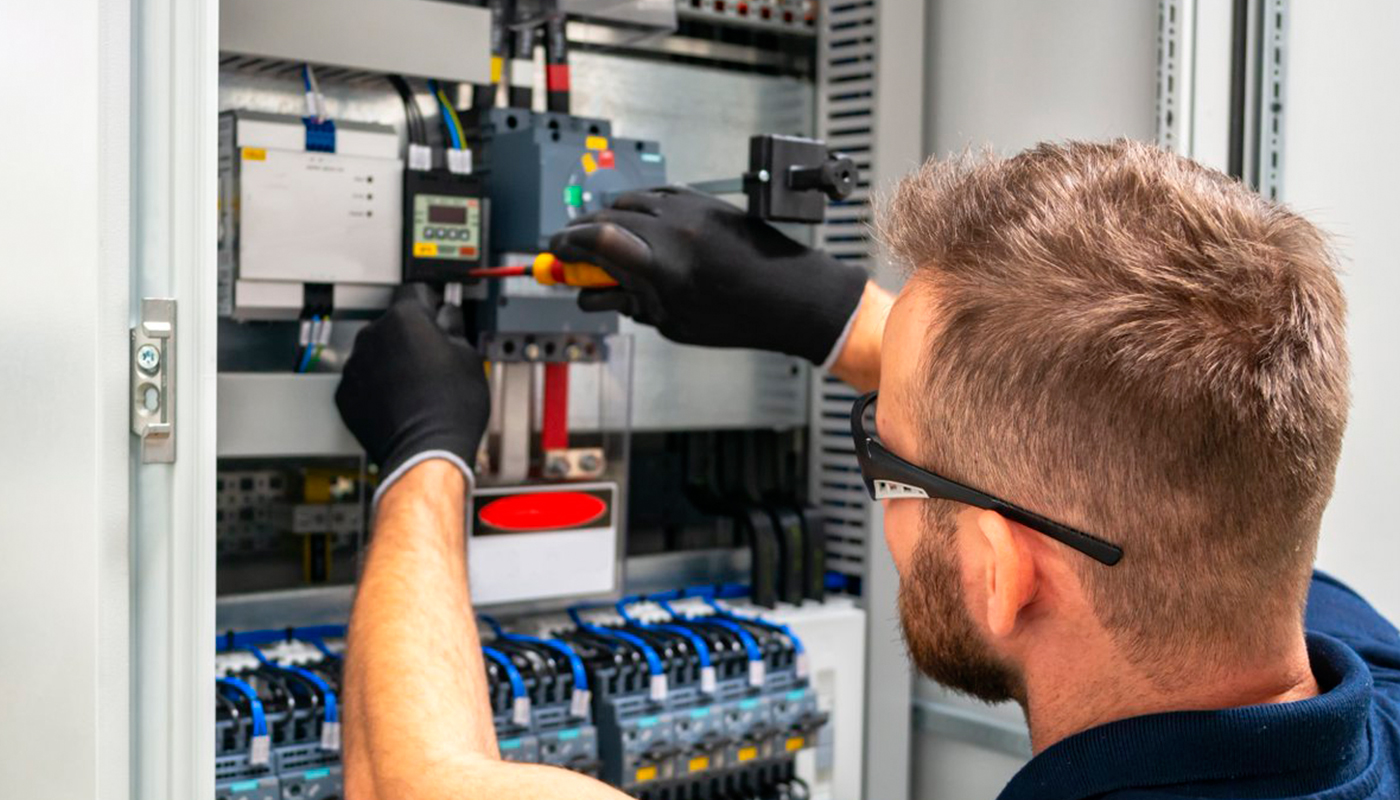 We use only professional equipment and tools, original spare parts, and high-quality consumables. Our technicians have 20 years of experience working with all types of household appliances from well-known brands. Specialists constantly improve their skills to provide you with high-quality services.
Frequently Asked Questions
Do you have any questions you would like to ask us? We recommend reading the answers to the most frequently asked questions first. If you don't find the information you need here, give us a call.