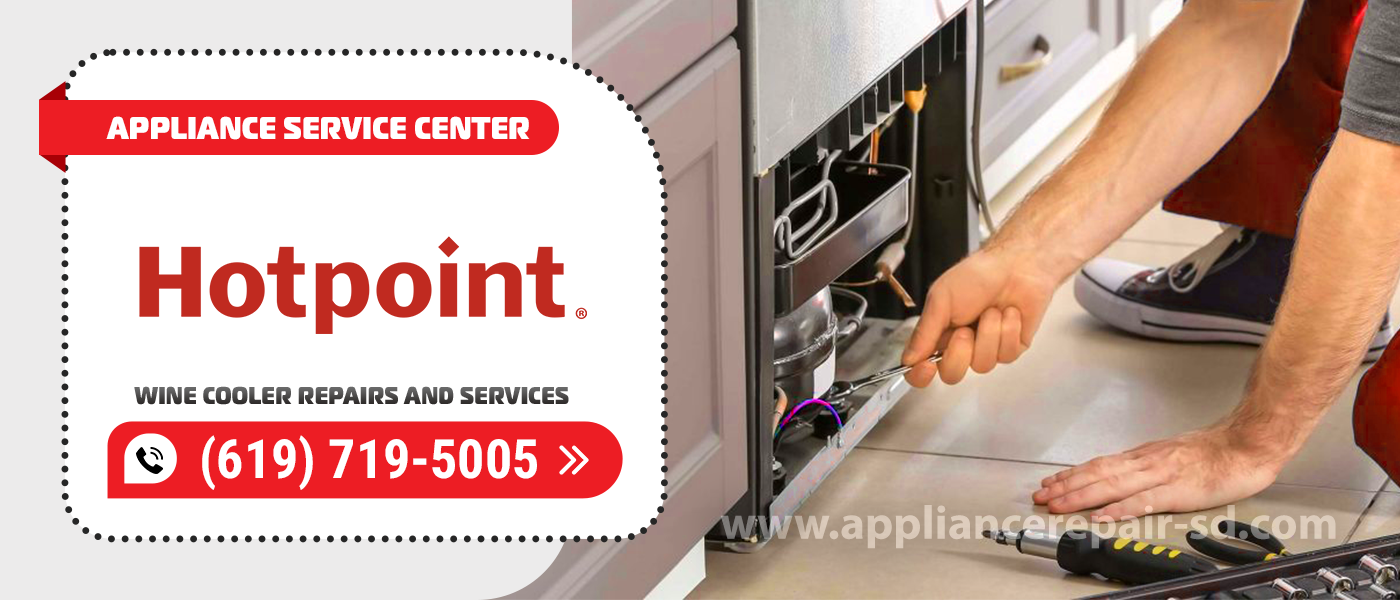 Hotpoint Wine Cooler Repair
Wine coolers are quite complex and premium appliances. There's no doubt about the quality of Hotpoint brand wine coolers, but even the highest quality appliances fail over time. Appliance Service Center has seen a lot of breakdowns in its 20 years of operation and has been able to prevent even more. The Appliance Service Center has been able to prevent many more. If you have a breakdown, don't waste time! Take advantage of our technicians Hotpoint Wine Cooler Repair in San Diego County. And you can be sure of the quality of our service.
Wine cooler breakdowns can occur for a variety of reasons – wear and tear on parts, failure to follow the manufacturer's requirements when operating the wine cooler, failure to perform service, power outages, and other reasons.
What can break in a wine cooler
Temperature and humidity sensors are important. A sign of a broken humidity sensor can be a window fogging or condensation on the bottles.

The fuse can blow because of a power surge, you'll see the refrigerator's screen suddenly go out. If electricity is present in the outlet that powers the wine cooler, it may be the fuse that is the cause of the breakdown.

The control module of the wine cooler is a very complex electronic system, which reacts sensitively to the slightest changes in the voltage level in the electrical system. The signs of failure will be the error code displayed on the screen or a general failure of the equipment in operation.

Often there is such a phenomenon as depressurization of the refrigerating chamber of a wine cooler because of damaged glass in the door or the wear/deformation of the rubber band on the contour of the door.
Call a master at home, he will promptly and accurately determine the cause of the breakage. And qualitatively perform Hotpoint Wine Cooler Repair and Service. You will no longer be alone with your problem.
Why do customers choose us!
We offer a wide variety of repair services for all well-known brands and models of wine coolers. Call us for expert help at

Hotpoint Wine Cooler Repairs

right now!

A full-time staff of certified technicians working on all well-known brands of home and commercial appliances. Many technicians have over 20 years of experience.

Own technical base of professional equipment to diagnose and perform

Hotpoint Wine Cooler Repair and Service

of all levels of complexity.

Official service warranty on all repair procedures and replaced parts.

We take a comprehensive approach to each customer. Repair, consultation, and scheduled service. All this you can get by contacting our service center.

Prompt departure of

Hotpoint Wine Cooler Repair

technician at the time chosen by a customer (including urgent departure directly now of address).

Constant availability of original spare parts and components.

Repair in the presence of the customer at home.

We serve all makes and models.

We work 7 days a week.
Recommendations that will increase the service life of the wine cooler
After one or more wine cooler repairs, service comes to the fore. And it is justified. It will prolong the life of the equipment many times over.
Regular maintenance of the wine cooler. Maintenance should be carried out 1 – 2 times a year, depending on the intensity of operation of the technique and the recommendations of the manufacturer. To refill the coolant, check the reliability of connections. To check the tightness of the cooler, diagnose the working systems, as well as minor Hotpoint Wine Cooler Repairs and Services worn parts.
With frequent power surges, the installation of a voltage regulator is recommended.
This is an important prevention of breakdowns, not only of wine cabinets, but of any other electrical appliance.
Wine coolers are very sensitive to transportation. It is worth avoiding frequent moves of the wine cooler, which can lead to brittleness of copper tubes.
A Hotpoint Wine Cooler Repair technician should have no trouble finding the location and cause of the breakdown and fixing it. But the best breakdown is the one that was prevented.
Trust your appliances to the professionals at Appliance Service Center and save your personal time for more important things! With us, you can order high quality and urgent Hotpoint Wine Cooler Repair and Service at affordable prices. We guarantee positive results and longevity of your appliances!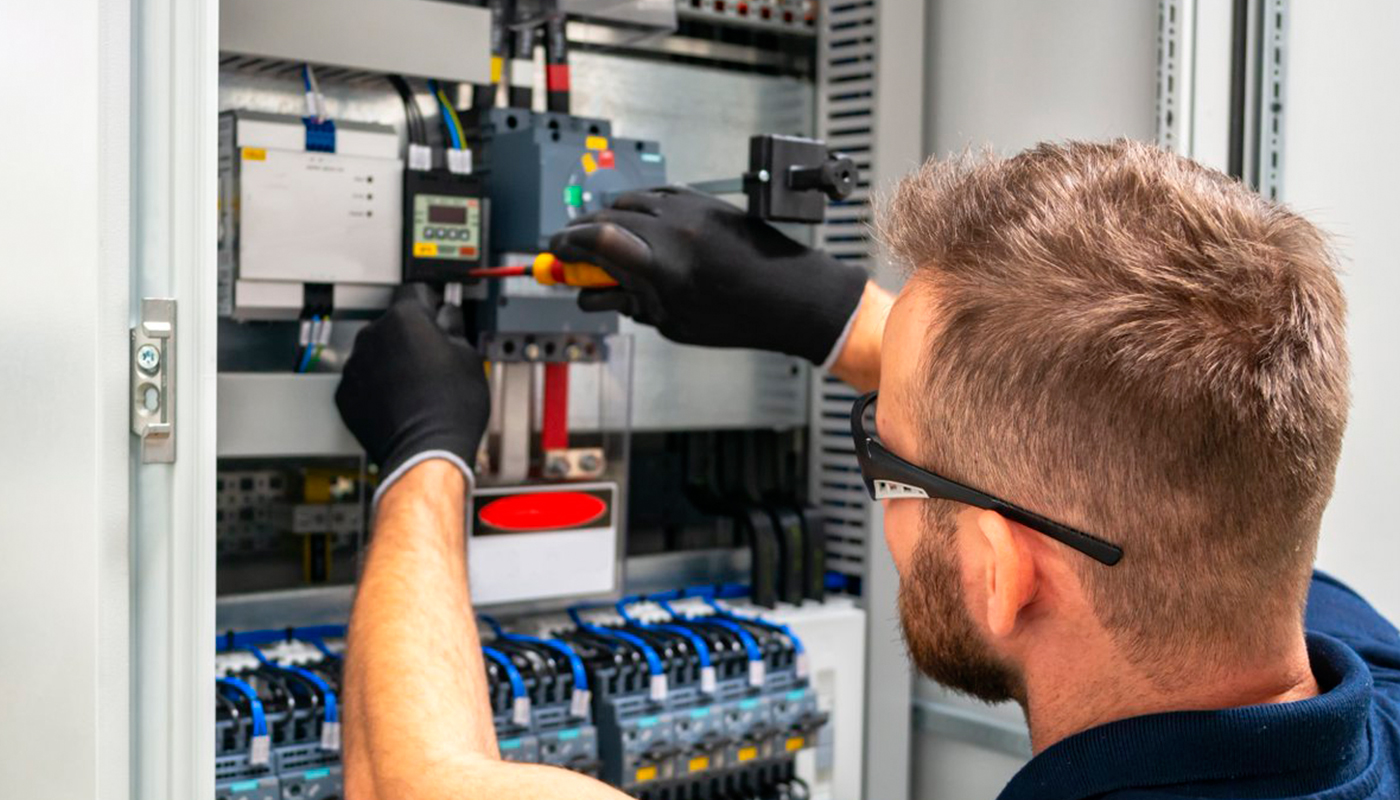 We use only professional equipment and tools, original spare parts, and high-quality consumables. Our technicians have 20 years of experience working with all types of household appliances from well-known brands. Specialists constantly improve their skills to provide you with high-quality services.
Frequently Asked Questions
Do you have any questions you would like to ask us? We recommend reading the answers to the most frequently asked questions first. If you don't find the information you need here, give us a call.