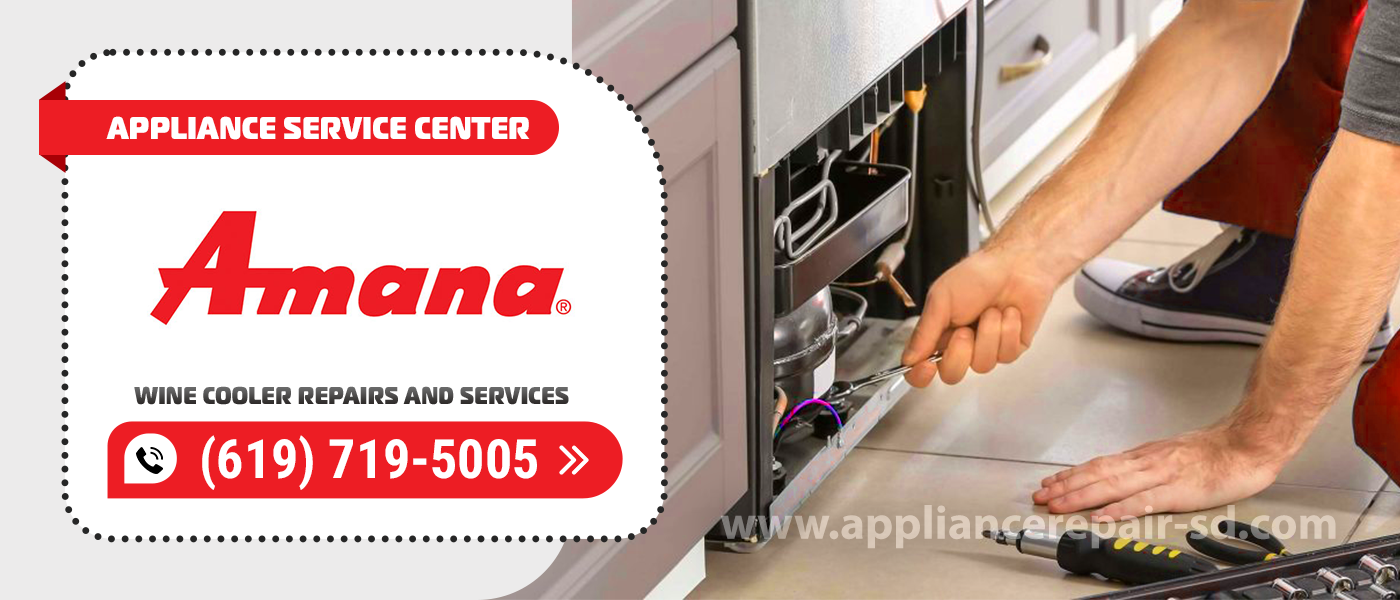 Amana wine coolers belong to the premium professional equipment. Therefore, if even the slightest abnormality or malfunction of wine cabinets occurs, it is better to entrust the repair to a specialized company. Appliance Service Center since 2001 is professionally engaged in repair and maintenance of household and commercial equipment. All you must do is order our Amana Wine Cooler Repair in San Diego County, and your equipment works again without interruptions or misfires. 
Expensive, high-end wine must be stored in special conditions with specific levels of temperature and humidity. Providing proper storage conditions is considered the main task of a wine cooler, which has special features and capabilities. 
Over the years, the specialists of our company have come to the aid of customers in the most difficult situations. Our company offers quality and fast Amana Wine Cooler Repair and Service. 
The advantages of ordering wine cooler repair with us
Quick departure of a master at the facility. Expect a master on the day of the order.

Qualified, experienced engineers and installers.

Own warehouse of spare parts for

Amana Wine Cooler Repairs.
Mobile repair teams, equipped with modern tools, are ready to leave the facility quickly and perform a full set of Amana Wine Cooler Repair and Service. 
What are the most common wine cooler breakdowns that our service center is contacted with?
The most common causes of failure are considered improper use and voltage fluctuations in the electrical system. The "fatigue" of mechanisms and parts because of intensive loading comes to the background.
The necessary temperature inside the cabinet is not maintained.

Strong noise or vibration occurs.

The compressor does not turn off.

Compressor shuts down immediately after being switched on.

Leakage in wine cooler.

Door glass is mechanically damaged.

Wear on the door seals.

Fogging of wine bottles when the wine cooler is in operation.
Refrigerated wine coolers are considered an elite and delicate equipment, so independent repair and replacement of components is often simply impossible. Interference of unprofessional masters in the most complex schemes of functioning of the wine cooler is fraught with the aggravation of the emergency. And therefore, the considerable financial losses. Do not stall, use the service of specialists Amana Wine Cooler Repair.
Wine cooler service – pros and cons!
It makes sense to sign a service contract with a certified tech company. The specialists at Amana Wine Cooler Repairs and Services will perform a quality diagnosis of the wine cooler equipment. In the case of an accident, they will replace the burned-out nodes, microcircuits with similar parts and adjust the normal operation of the wine cooler.
For example, if the control module fails, in some cases it is enough to re-flash the control board. And in other situations, it is necessary to replace it completely. Only a qualified engineer with experience in Amana Wine Cooler Repair will be able to figure out the advisability of this or that solution. 
When replacing the glass or door of a wine cooler, it is imperative that the panel be properly adjusted. This will avoid warping the door – if this is not done, the depressurization of the wine cooler will lead to a violation of the storage mode and the spoiling of expensive wine.
Comprehensive service maintenance of wine coolers includes not only the repair of equipment in case of emergency situations, but also regular technical inspections of wine coolers, identifying possible problems and their timely elimination. 
For example, an insufficiently tight rubber band on the door panel also contributes to temperature failures, and the wine can spoil much earlier than you notice this cause.
A wine cooler is a rather complex and "capricious" technical system. They react to vibration during its own operation, external air temperature, the presence of sunlight and many other factors. That's why installation, service and repair work should only be performed by certified technical companies such as Appliance Service Center. Order Amana Wine Cooler Repair and Service from us and you will get professional service from our technicians.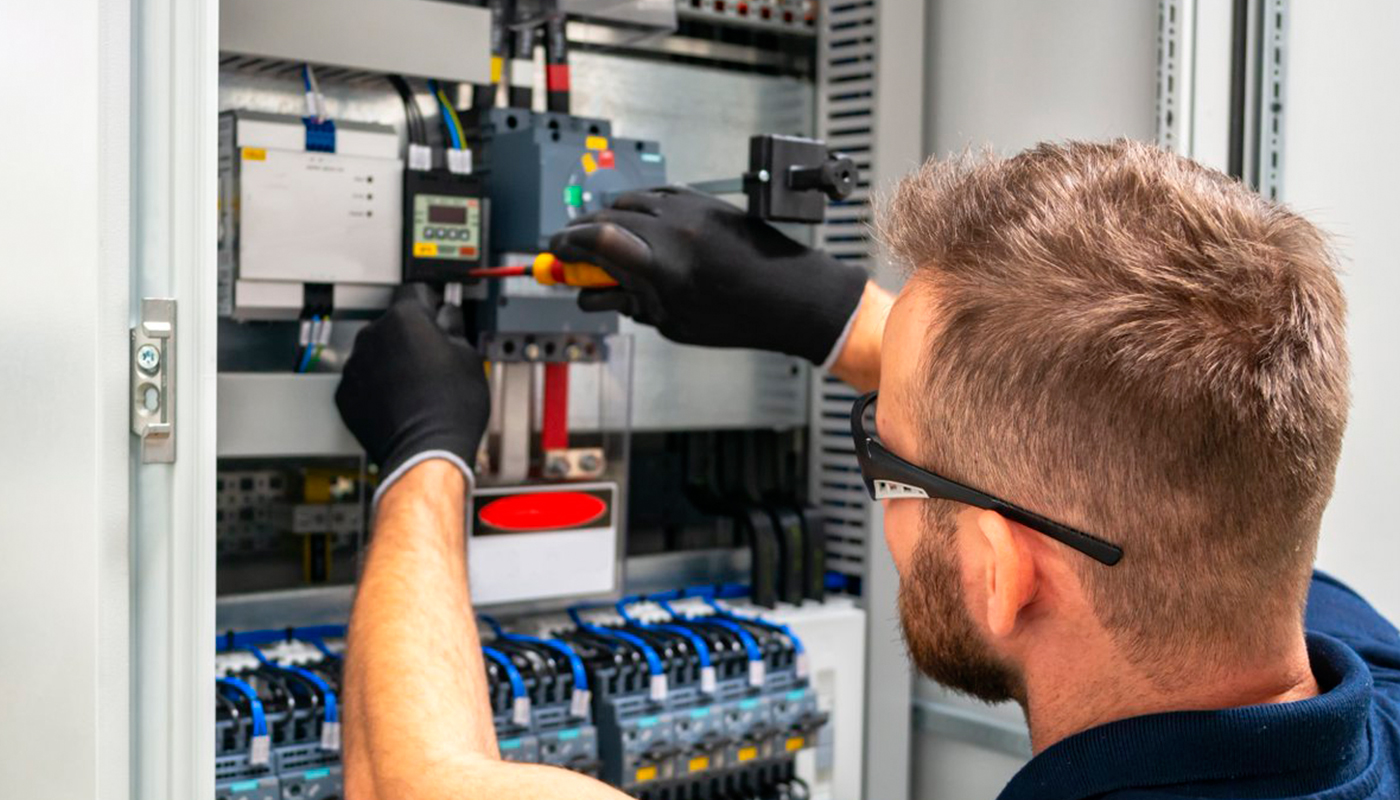 We use only professional equipment and tools, original spare parts, and high-quality consumables. Our technicians have 20 years of experience working with all types of household appliances from well-known brands. Specialists constantly improve their skills to provide you with high-quality services.
Frequently Asked Questions
Do you have questions about wine cooler repair? Before you contact our operator, we advise you to review the frequently asked questions that our company's customers ask.
If your wine cooler isn't working after carrying it, here are a few steps you can take for Amana Wine Cooler Repair:
Check the power connection.

Check the temperature settings.

Give the refrigerator time to stabilize.

Check the ventilation.

Contact a professional.
It is important to note that you should be careful when carrying your wine cooler and avoid sudden movements or shifting to prevent damage to the internal components and cooling system.
Here are some of them:
Check the power connection.

Temperature settings.

Overloading.

Clogged vents.

Damage to the compressor or cooling system.
It is important to note that I have only provided some general recommendations, and your specific problem may require more detailed diagnosis and Amana Wine Cooler Repair.
As a representative for Amana Wine Cooler Repair, we are happy to tell you that we do have wine cooler maintenance programs. Here are some of their benefits:
Regular maintenance.

Prevention of breakdowns.

Optimal performance.

Extended service life.

Priority maintenance.