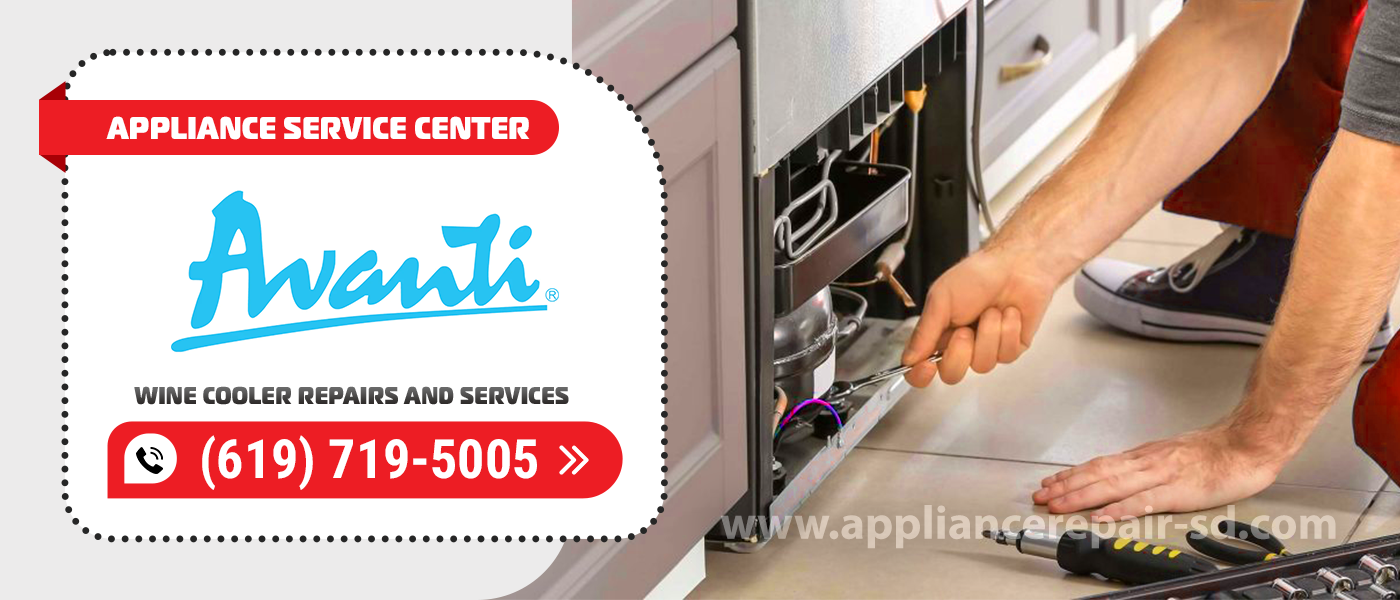 Avanti Wine Cooler Repair
Wine coolers are an important part of the core business, so it is important to keep the refrigeration equipment in a technically sound condition. But when calling a master, it is important to keep in mind that wine coolers are sufficiently complex and specific equipment. Not every technician and service center are willing to take on the repair of such a complex appliance. But not the Appliance Service Center. Our certified technicians can professionally perform Avanti Wine Cooler Repair in San Diego County. They can fix any breakdown.
The main causes of wine cooler breakdowns
Breakdown, as such, can occur in any appliance, regardless of manufacturer or brand. The most frequent factors that lead to it are: 
Improper operation – the equipment itself should stand on a flat surface, away from the wall and heat sources, and it should not be used at low/high outside temperatures either.

Electrical surges – modern appliances are very sensitive to this and can simply burn out.

Natural aging and wear and tear of the parts, and it does not matter how new or high quality they are – it is the intensity of the load on them that matters.
As Avanti Wine Cooler Repair and Service specialists mention – it is a good idea to do periodic maintenance and diagnostics. This will allow you to detect the problem in time and fix the problem. After one or more repairs of the wine cooler, service maintenance comes to the fore. And it is justified. It will prolong the life of the equipment at times.
Recommendations that will increase the life of the wine cooler
Regular maintenance of the wine cooler. 
Maintenance should be performed 1-2 times a year, depending on the intensity of use of the equipment and the recommendations of the manufacturer. To refill the coolant, check the reliability of connections. To check the tightness of the wine cooler, diagnose the working systems, as well as minor Avanti Wine Cooler Repairs worn parts.
After one or more wine cooler repairs, service comes to the forefront. And it is justified. It will prolong the life of the equipment many times over.
With frequent power surges, the installation of a voltage stabilizer is recommended. This is an important prevention of breakdowns, not only wine coolers, but any other electrical equipment.

Avoid frequent relocations of the cabinet, which can lead to brittle copper tubes. But if you encounter a malfunctioning appliance or you are confused by its operation, don't try to figure out what the cause is on your own.

Avanti Wine Cooler Repair and Service

should be trusted to professionals. 
The benefits of working with us
By ordering Avanti Wine Cooler Repair service at our service center, every customer gets a lot of advantageous benefits. And these are just a few of the main reasons why you should contact us:
We employ only highly qualified professionals who have specialized education and are constantly improving their professional level. Every technician here is certified and has experience with the appropriate technique. More than 20 years of experience and satisfied customers speak for themselves.

We work 7 days a week. Our technician will perform service at a time that best suits you.

Avanti Wine Cooler Repairs and Services

are performed only with original, certified parts from leading manufacturers.

All work performed by our technician comes with a three-month warranty.

Promptness of response to a call and

Avanti Wine Cooler Repair.

In 90% of cases one day is enough for us to diagnose and repair your equipment.

Comprehensive approach to our customers. We can repair small appliances, as well as service large-sized devices. We consult online or by phone on all matters of interest to you. Our clients will never be alone with their problems once they use our services.
Appliance Service Center takes care of its name and works openly. And it's not just words. You can read the feedback from our grateful customers on our website. They recommend us to their friends and acquaintances for a reason. And if necessary, contact us again. Turning to our service center you are guaranteed Avanti Wine Cooler Repair and Service at the highest level!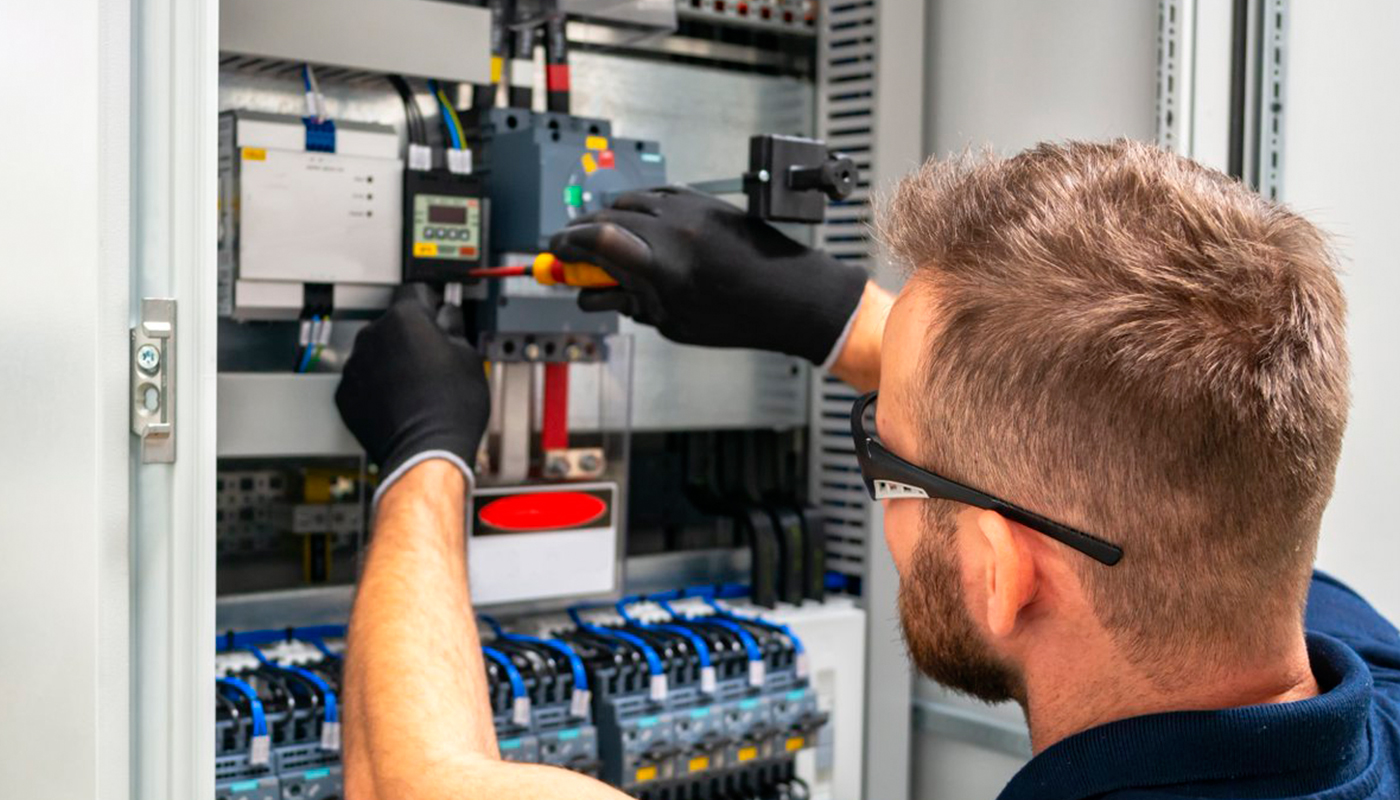 We use only professional equipment and tools, original spare parts, and high-quality consumables. Our technicians have 20 years of experience working with all types of household appliances from well-known brands. Specialists constantly improve their skills to provide you with high-quality services.
Frequently Asked Questions
Do you have any questions you would like to ask us? We recommend reading the answers to the most frequently asked questions first. If you don't find the information you need here, give us a call.