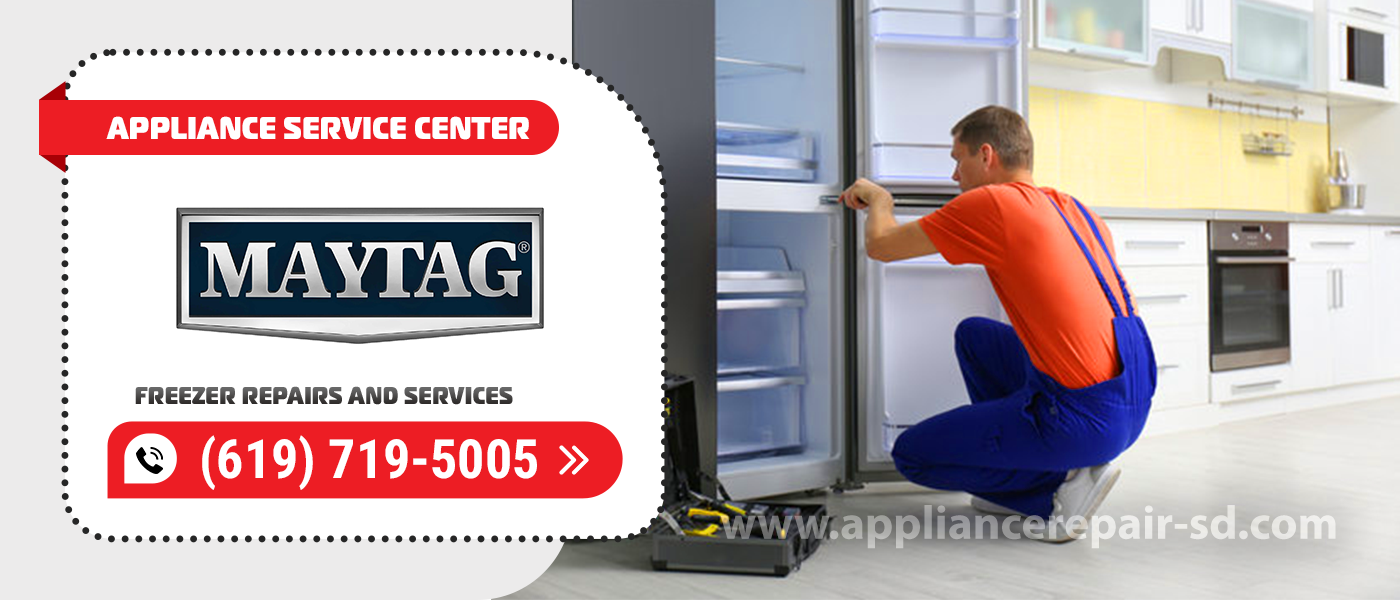 Appliance Service Center has been professionally repairing appliances for years. Since 2001, we've been taking care of your comfort and keeping your appliances running smoothly. If you want quality and prompt Maytag Freezer Repair in San Diego County, then turn to us. There are many reasons for this, and they complement each other.
Let's take a look at why Maytag freezer repair is best entrusted to our service center
We offer a wide variety of Maytag Freezer Repair and Service services. Not only that. We repair a variety of household and commercial appliances of all well-known brands and brands.
How we work:
We work quickly and efficiently with well-established technology. Our Maytag Freezer Repairs technicians regularly improve their experience and professionalism through internships at the manufacturer's factories.
We work without intermediaries.
We have our own warehouse of all necessary spare parts. This greatly speeds up repair and service equipment.
Our technicians work only with original components. We do not deal with cheap imitations, of dubious quality and production. After all, the quality of components is the key to reliable Maytag Freezer Repair and Service. And a guarantee of longevity of your home appliances.
We repair anything that can break down and is repairable. Any appliance we can bring back to life. We will replace or recommend repairs that are beyond repair. You can trust our judgment as we work in our own name.
Our technician is responsible for all the work done and will give you a 3-month warranty card at the end of his work. But this is just for your peace of mind. After all, we know how to perform even the most complicated Maytag Freezer Repair with quality and reliability.
We charge for our services exactly what they are worth. We don't repair what can't be repaired. And we don't replace expensive, repairable parts. Our technicians can be trusted.
We work seven days a week. You won't have to wait until weekdays to call our professional at home.
Turning to us you will get a free consultation over the phone. After repairing our expert will gladly tell you and advise you how to operate your freezer properly. This will help to avoid many damages in the future. 
How the repair of freezers is carried out
If your freezer is working but not freezing, overheating or noisy or constantly turning off, it needs repair. Arriving at the site, Maytag Freezer Repairs and Services specialists disassemble the product, check all the communication nodes. Then they repair or replace the damaged area. If it is a compressor, it is usually replaced as a whole – a jammed compressor can rarely be repaired.
In the case of a freezer leak, the system is checked for leaks and conductivity. The location of the leak is found, and the leak is repaired, then the tubes are filled with a new freezer. If the controller or sensor is faulty, they are also completely replaced. In most cases, Maytag Freezer Repair takes a few hours and is done in one visit.
What you can do on your own
Sometimes a number of preventive measures such as defrosting, drying, and cleaning the chamber are enough. Unload the equipment, defrost it according to the instructions, let it rest for a few days. After carefully turn on the network with a small load and observe the result.
Repairing the freezer with your own hands is possible when it comes to simple breakdowns, such as damage to the power cord. However, everything that concerns the compressor and cooling system requires, at a minimum, the presence of special tools and skills. The manufacturer expressly forbids doing such work yourself, as well as disassembling the product case and getting into it yourself.
Call Appliance Service Center for expert Maytag Freezer Repair and Service. We can help you solve all your appliance problems. We've studied home appliances thoroughly for 20 years and know everything that can break. For us, there are no unresolved problems.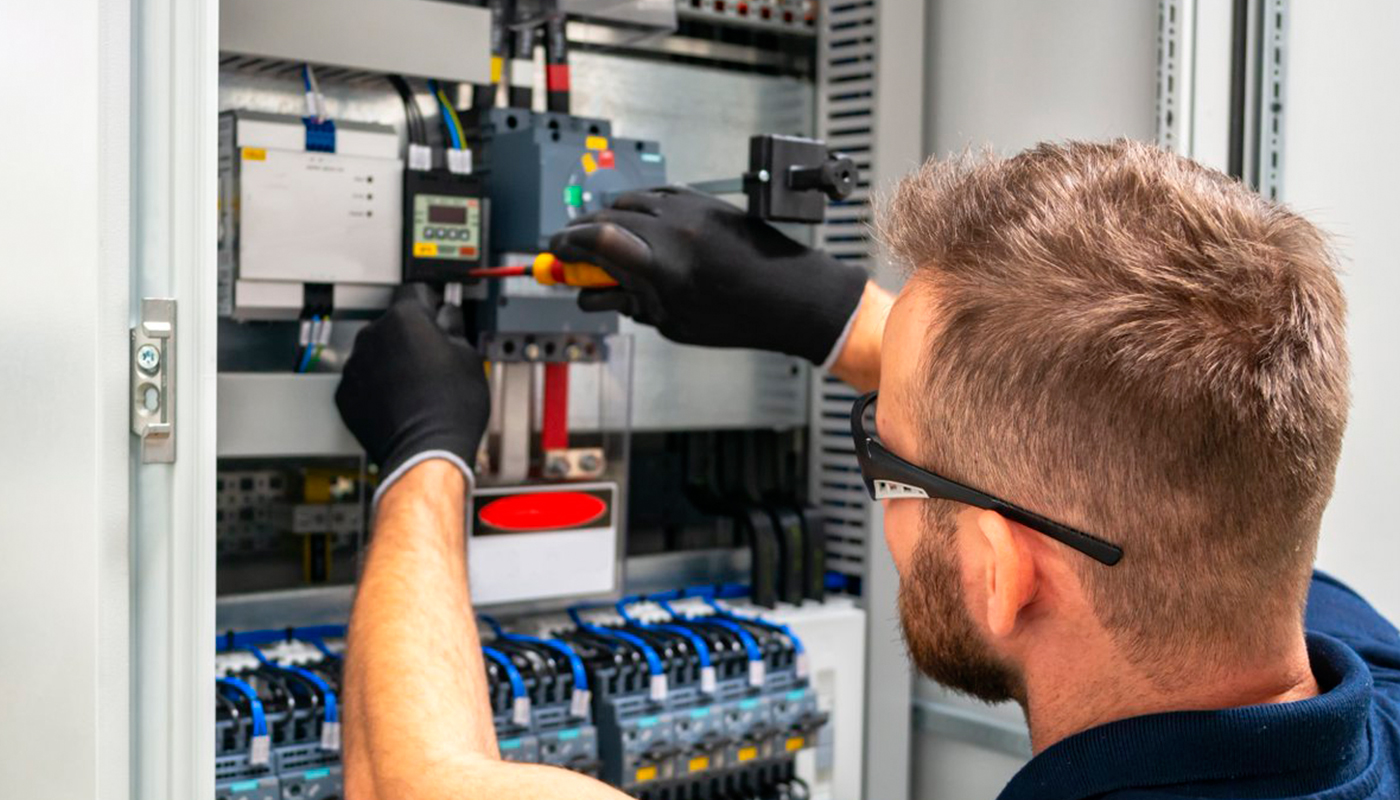 We use only professional equipment and tools, original spare parts, and high-quality consumables. Our technicians have 20 years of experience working with all types of household appliances from well-known brands. Specialists constantly improve their skills to provide you with high-quality services.
Frequently Asked Questions
The more we use freezers, the more questions we have over time. We know the answers to all our repair, maintenance and operating questions.
Freezers come in numerous models from well-known manufacturers. Refrigeration equipment manufacturers offer a variety of units in terms of operating principle and device. But for our Maytag Freezer Repair specialists, it doesn't matter to make, model, or year of your appliances. You don't even have to worry about this. All you have to do is give us a call, and we'll take care of the rest.
It tells you that there has been some kind of breakdown in the operation of your freezer. What could it be:
A lot of warm food has been put in the freezer.

Freon has leaked.

The compressor has malfunctioned.

No Frost system malfunctioned.

Door hinges are broken.

The door does not fit tightly to the freezing chamber because rubber seals are worn out. 
Don't ignore the first clues that your freezer is failing – call a Maytag Freezer Repair technician at home.
It is common for freezers to make noises during operation. It's much worse if your freezer gurgles and doesn't freeze, gurgles after shutting down, gurgles and knocks. These moments should alert you and induce you to call a master for diagnosis and Maytag Freezer Repair.