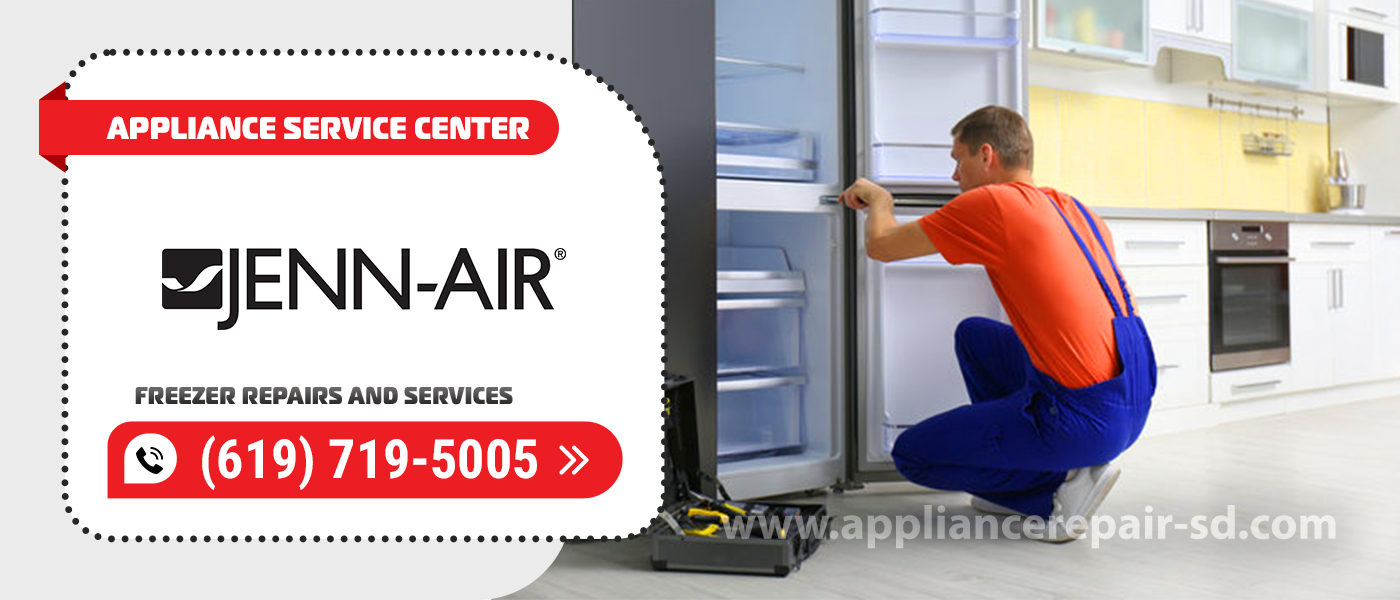 People who prefer to buy their appliances from trusted and reputable companies don't need repairs as often, but it gets more complicated when the warranty period ends or if the official service center is far away and it takes a long time to get there. At Appliance Service Center, we believe that people who choose premium electronics should also receive quality service, so we offer only the best Jenn-Air Freezer Repair in San Diego County.
Why this company?
The specialists at our service center will carry out effective Jenn-Air Freezer Repair and Service, solving such a troublesome problem. You just need to call or leave a request on the website of our company, and all the rest of the work will be done by a qualified technician. We cope with breakdowns of any nature accurately and quickly.
Do not trust such a difficult work dilettante or try to fix your appliances yourself, otherwise you will not only be able to fix the situation, but only exacerbate the problem and make repairs more expensive. We, on the other hand, only use reliable parts and use modern techniques in Jenn-Air Freezer Repairs.
You no longer must find a way to get your broken unit to a repair shop. Our specialist will do Jenn-Air Freezer Repair and Service right in your home and in a couple of hours, your appliances will freeze your favorite foods with quality.
But in case you need a control module rebuild or any other appliance breakdown that can't be done at home, then take the faulty part of your freezer to our center. Even in this case, the repair cannot take more than 1 day.
Our advantages:
Free arrival of the master and diagnosis. If as a result you will carry out repairs in our service center, you will not need to pay for the departure of the master and carrying out diagnostics of equipment.

We provide free consultation. Already on the phone master of the company will inform about the possible cause of the breakdown and indicate the approximate cost.

We save your time. As noted, we carry out freezer repair at home, so there is no need to transport the unit, hiring a car and risking the technique itself.
As you can see, Jenn-Air Freezer Repair is a very convenient and advantageous service that will eliminate the need to buy new appliances. If you have any questions, you just need to call or email a specialist from our company.
Major problems
Snow and ice growing on the inside walls
We always can inspect your freezer and its internal walls. Sometimes they are covered with a layer of solid ice, and sometimes it is frozen snow that keeps growing and accumulating on its own. Either way, this is a clear sign that your freezer needs repair, or it will stop working soon.
You often need to defrost it and melt the ice so that the space can be freed up. If the problem continues for an extended period, or if the icing spreads to parts of the freezer, it could mean that there is a cooling problem. Contact a Jenn-Air Freezer Repairs and Services technician to fix the problem.
The unit is silent
Freezers make a lot of noise. This is not unusual for some models and is common. Some deluxe and later models will be noticeably quieter than other units, but if your freezer is completely silent, you should be alarmed.
Cooling is created by a compressor that runs inside the unit. When it goes silent, it can signal a malfunction or freeze in the unit's lines. At this point, the compressor can fail, for example, if there is a buildup of ice in the lines or inside the compartments.
Puddles of water inside
If you notice when you take food out of the freezer that it's wet, or if whole puddles of water start to accumulate at the bottom of the shelves and compartments, this signals a problem.
Often this can mean that the compressor isn't working, the thermostat isn't regulating the temperature properly. Your unit may have stopped working and is slowly losing cold, causing humidity. For Jenn-Air Freezer Repair, you need to call in a professional.
Appliance Service Center of the highest quality and at the most affordable price is available to you 24/7! All you must do is call the listed phone number to request Jenn-Air Freezer Repair and Service or leave a request on our website, and the perfect solution is just around the corner!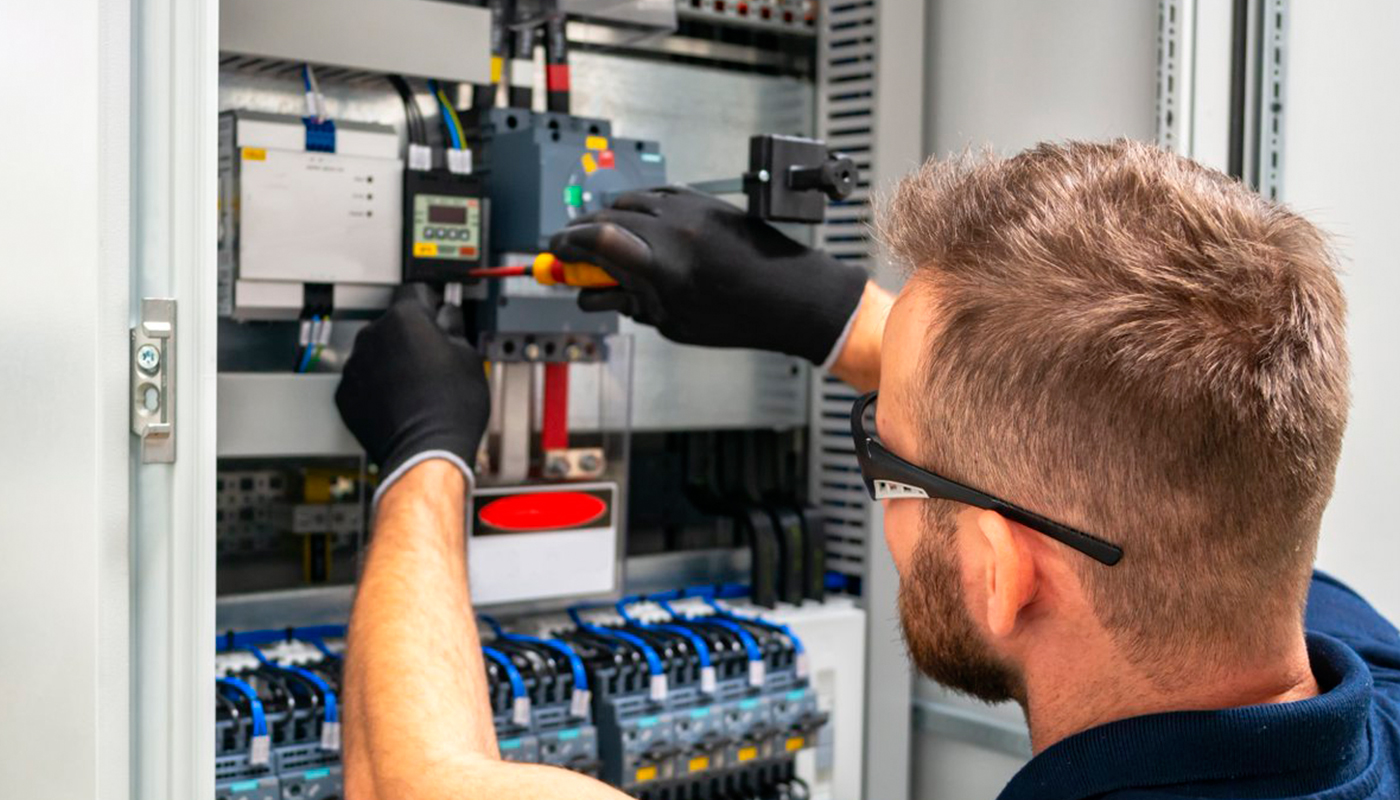 We use only professional equipment and tools, original spare parts, and high-quality consumables. Our technicians have 20 years of experience working with all types of household appliances from well-known brands. Specialists constantly improve their skills to provide you with high-quality services.
Frequently Asked Questions
Looking for an answer to your question? We've got all the answers you could possibly want from highly trained freezer repair specialists on our site.
Undoubtedly, you can try to repair your freezer. But we do not recommend repairing this appliance with your own hands, as this repair often leads to even more problems. This is especially true for repairing the electronics or the compressor. It is better to trust Jenn-Air Freezer Repair to qualified professionals who will qualitatively and reliably fix all breakdowns and get your appliances up and running.
Our specialty is quality and professional appliance repair. Our Jenn-Air Freezer Repair technicians regularly attend continuing education classes and gain new knowledge and experience. For 20 years, our technicians have thoroughly studied the appliances and know everything that can break, and we know how to fix it. We employ licensed technicians with the latest and greatest appliances. 
Broken appliances at home can make you forget your usual comfort. That's why for us, every call is urgent and important. And the breakdown of the freezer is still fraught with food spoilage, which will go to waste. With the necessary modern equipment, knowledge and experience, technicians promptly depart for the call. They will determine what the cause of the breakdown is and proceed immediately to Jenn-Air Freezer Repair. For all of this work, in 95% of cases, our technicians only need one day.