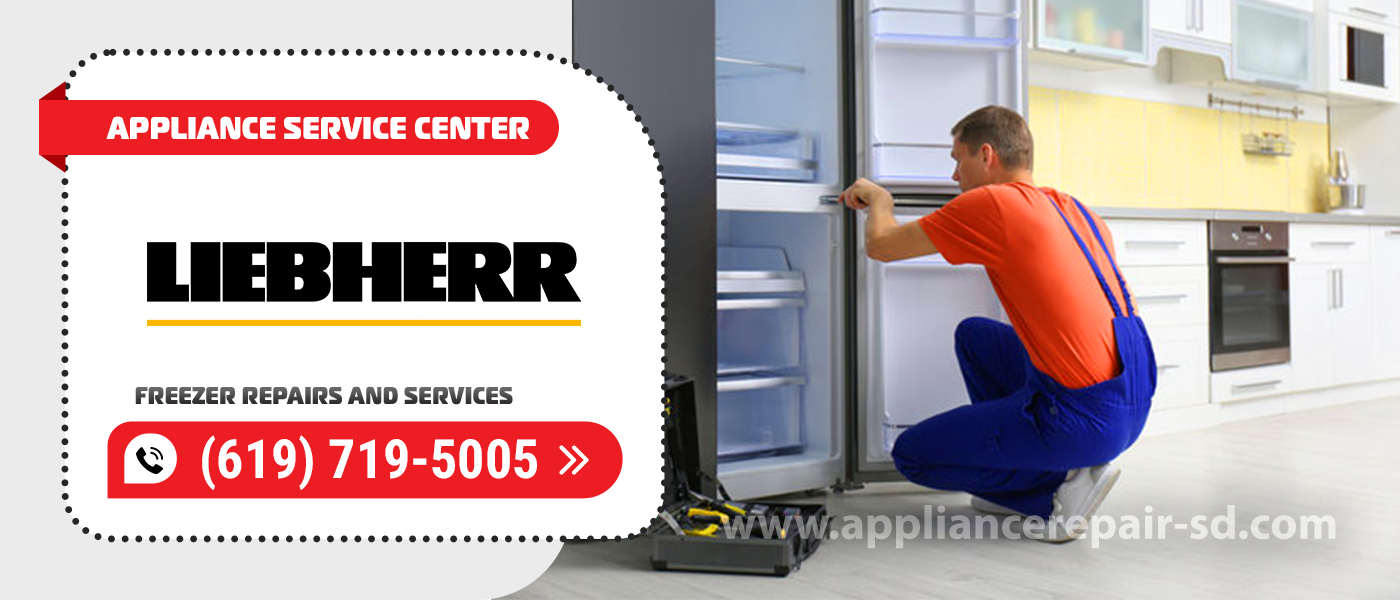 Even the most reliable Liebherr freezer models sometimes need quality repairs. And if you are faced with this, the main thing is that you have someone to turn to. Appliance Service Center is a specialized service center with 20 years of experience. All our masters meet the requirements of professionals. You can see that for yourself if you order Liebherr Freezer Repair in San Diego County from us.
It won't take long for the technician to arrive. During the day or at your convenience, our technician will come to your home. Most importantly, he will also perform Liebherr Freezer Repair and Service promptly and efficiently.
Freezer repair should be carried out as soon as a breakdown occurs. Rapid diagnosis and timely elimination of the problem will avoid more serious consequences. Freezers are similar to the usual refrigeration equipment on the principle of their work. The difference lies in the temperature regimes and the increased load on the equipment. Inside the case, it is obligatory to maintain a very low temperature on a constant basis. 
Let's consider the breakdowns that are most often addressed to our service center
The freezer operates but does not freeze.
There could be several reasons: leakage of Freon, compressor malfunction, capillary tube clogging. In these cases, it is necessary to call a Liebherr Freezer Repairs technician, as only he will be able to find the place of Freon leak and fix it.
The freezer does not turn on.
A more serious problem in the malfunction of the thermostat, burnout of the safety starter relay. But also, breakdown of the compressor or the control unit. Only a master can clearly understand the problem and make Liebherr Freezer Repair and Service.
No Frost system doesn't work.
The breakdown could be a freon leak, fan malfunction, timer malfunction or control unit malfunction. If the heating element is defective, the entire evaporator will be covered with frost and defrosts will not occur. Either of these causes will cause the freezer to stop working properly.
Severely reduced temperature in the freezer compartment.
The cause is most likely a broken thermostat or temperature sensor. 
Compressor clicks or does not produce the desired pressure.
The defective compressor must be replaced with a new one. Replacing a faulty compressor is an overhaul and requires specific skills and tools. Compressor failure can be caused by a freon leak, a clogged capillary tube, a power surge, or an overload in its operation.
The freezer gurgles or makes strange, unfamiliar noises.
It is common for freezers to make noises during operation. It is much worse if your freezer makes strange noises and does not freeze. These moments should alert you and prompt you to call a Liebherr Freezer Repair technician for diagnosis.
The red alarm light comes on.
It informs you that there is some kind of breakdown in the operation of the freezer. In the freezer was put a lot of warm food, there was a leak of freon, the compressor failed. Or No Frost system is broken, door hinges are broken, or door doesn't fit tightly. 
Why do our customers entrust us with the repair!
We offer our customers the best conditions and lots of advantages, such as
Free diagnostics.

Liebherr Freezer Repairs and Services

at the customer's home.

Prompt repair.

Three-month warranty on all types of services.

Our specialists work only with original components.

Own delivery service if necessary.

Reasonable prices for the service.

A comprehensive approach to repair and service.
To identify and prevent breakdowns faster, it is necessary to carry out routine maintenance of the equipment. The optimum frequency is once every six months to a year. A competent Liebherr Freezer Repair technician will be able to identify signs of future serious breakdowns. And perform the necessary work before the equipment completely fails.
Every master will tell you that proper operation of the freezer will avoid serious breakdowns in many cases. If the device does break down, trust its diagnosis and subsequent repair to the professionals of Appliance Service Center. Our technicians will arrive promptly and perform quality Liebherr Freezer Repair and Service with a warranty. By ordering from us you will be sure that your freezer will serve you for years to come.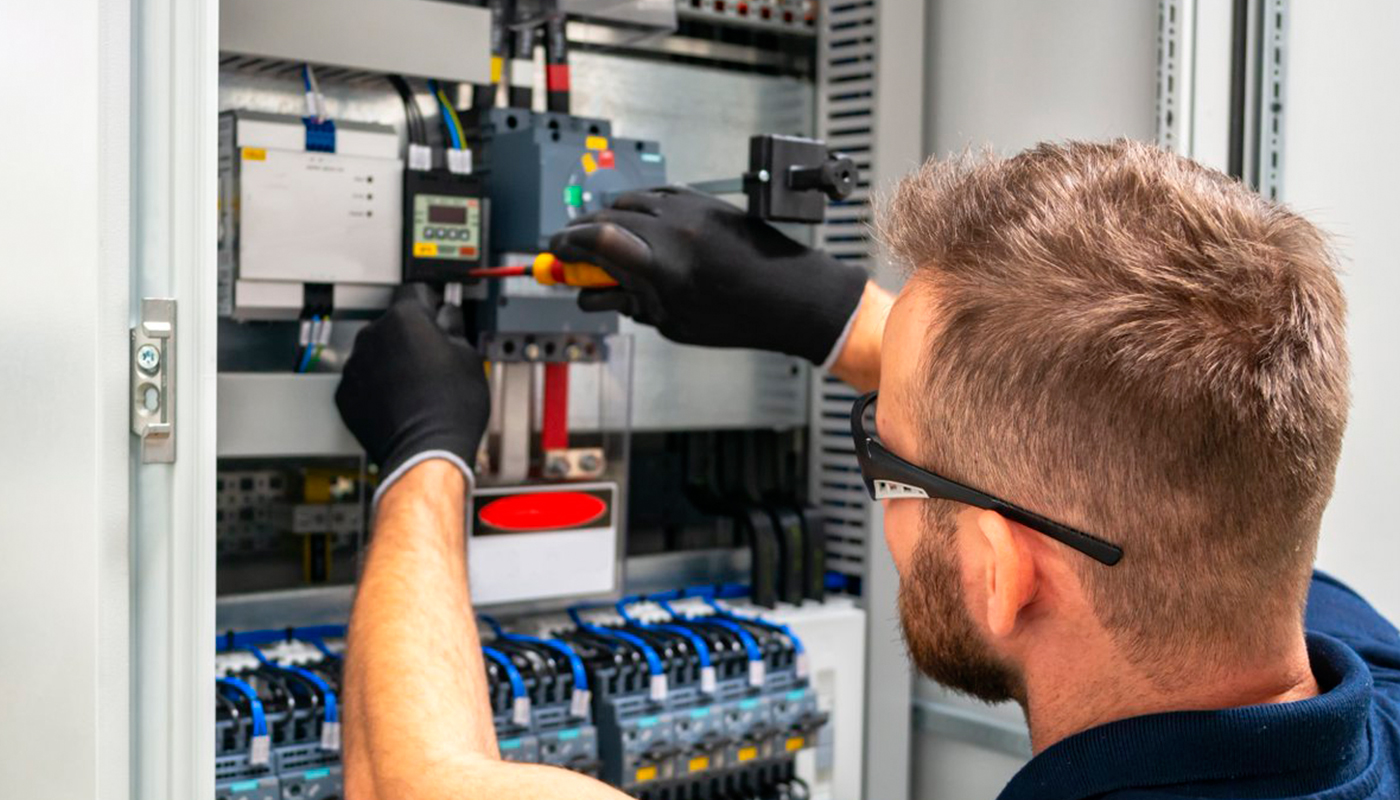 We use only professional equipment and tools, original spare parts, and high-quality consumables. Our technicians have 20 years of experience working with all types of household appliances from well-known brands. Specialists constantly improve their skills to provide you with high-quality services.
Frequently Asked Questions
Do you have a question about the operation or repair of your freezer? If you want a professional answer to your question, call us for a consultation or look for a ready-made answer on our website.
There are many freezer breakdowns, but there are still some of the most common:
Compressor failure.

Housing leakage. This can be caused by worn seals or damage to the door/door of the freezer.

Failure of temperature sensor or controller.

Defective filter drier.

Refrigerant leakage or clogging. 

All the breakdowns that can plague your appliance can be easily fixed by our

Liebherr Freezer Repair

specialists.
The most common cause of Liebherr Freezer Repair is failure to follow the product's operating rules. If you don't follow the manufacturer's recommendations in this matter, it can break down. Dirt and dust on the radiator, condenser can lead to overheating of the system and its failure. Or freezer installation too close to the wall and other equipment. Mechanical damage, wear and tear on parts over time, and factory defects are not out of the question. 
You need to contact us in any convenient way – make an order on the site, write to us on social networks or just call! Then our manager will reach out to you to clarify the nature of the breakdown, the terms of operation of your equipment and model. And also agrees on a convenient time for you to arrive at our specialist. This will allow our technician to arrive on call with all the necessary equipment and parts for Liebherr Freezer Repair.