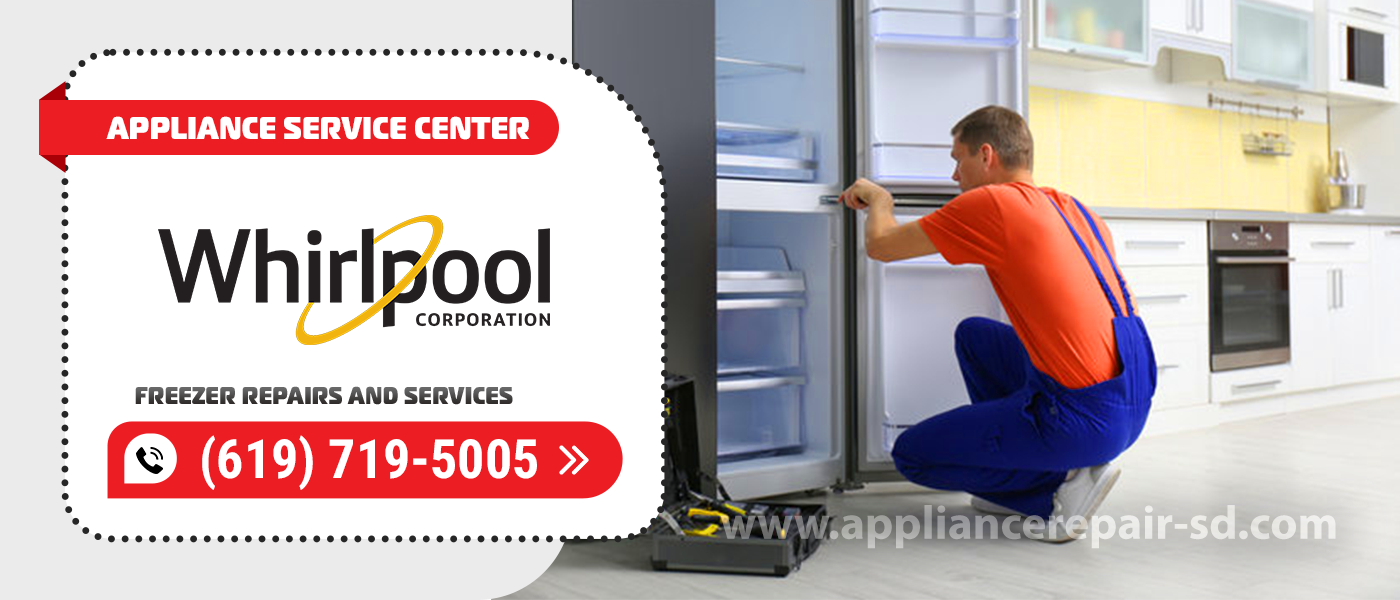 It is difficult to imagine a modern kitchen in a large family without a freezer. The special trust and sympathy of the consumer received appliances brand Whirlpool, for quality, reliability, and modern design. But nothing is everlasting. Any technique can break down. Addressing the Appliance Service Center, you will get a personalized approach, quality, and prompt service. Our technicians are proficient in the latest technology at Whirlpool Freezer Repair in San Diego County.
When a home appliance breaks down. The first thought that arises is to fix the breakdown yourself. This can save the home budget. But you shouldn't do that. There are several good reasons for this.
Modern machinery is a complex device. Without the appropriate knowledge, skills, tools, and parts to carry out its repair is unlikely to succeed. Whereas we not only have everything you need, but we are fluent in innovations in

Whirlpool Freezer Repair and Service.

Electrical appliances are dangerous devices in and of themselves (because of the danger of electrocution). Unprofessional tampering with them can lead to unpleasant consequences. Rather, not for the self-taught repairman, but for those who will use this appliance most often.

Attempting to repair it yourself very often leads to the fact that it will be followed by a referral to a specialized service center. And then

Whirlpool Freezer Repairs

will cost more than it could cost before unprofessional intervention. 
Regularly we get appliances, which attempted "home" repair only harmed. The worst thing is if after such unsuccessful attempts to fix the damage, the equipment must be disposed of at all.
If you want to save time, money and not to risk your health and the health of your family, do not repair the equipment yourself. Contact us, and a Whirlpool Freezer Repair and Service technician will do the job for you!
Important!
Don't use any broken appliances
Detecting the problem early, can prevent serious breakdowns. And most importantly – it can be life-threatening!
Do not use the services of the doubtful masters
You are bribed by the cheap price, but know – they have no specialized equipment, no original spare parts, no warranty. And the main thing they have no proper experience and skills in the quality repair of household appliances. It is much more difficult and more expensive to fix repairs by non-professionals.
What breakdowns of freezers are eliminated by our specialists
Failure of the electronic control unit.

Damage of the thermostat of freezers.

Motor-compressor does not start.

Failure of temperature or air sensors.

Leaks in the enclosure. This may be caused by worn seals or damaged freezer door/cover.

Defective filter drier.

Build-up of a "snow coat" on the walls of the chamber.
All of the possible breakdowns that can plague your appliance can be easily fixed by our Whirlpool Freezer Repair specialists.
Our advantages
When you order Whirlpool Freezer Repairs and Services from our center, every customer gets a lot of benefits. Here are just a few of the main reasons why you should contact us:
We only employ highly qualified professionals with specialized education. Our technicians have over 20 years of experience and are constantly improving their skills.

Our

Whirlpool Freezer Repair

technician will perform the service at a time that suits you best.

Our company performs repairs only with original parts that have the appropriate certifications.

For all the work done by our specialist, we provide a three-month warranty.

Here you can order the repair of small household appliances, as well as services for servicing large-sized devices. We repair a variety of appliances of all well-known brands.
Appliance Service Center is easy to order. You need to contact us in any convenient way – make an application on the site or just call! Then our manager will contact you to clarify the nature of the breakdown, the timing of your technique and the arrival of our specialist. Our specialist on the call will already arrive with all the necessary equipment and accessories for Whirlpool Freezer Repair and Service. We work with quality and reliability. There are no breakdowns we can't fix.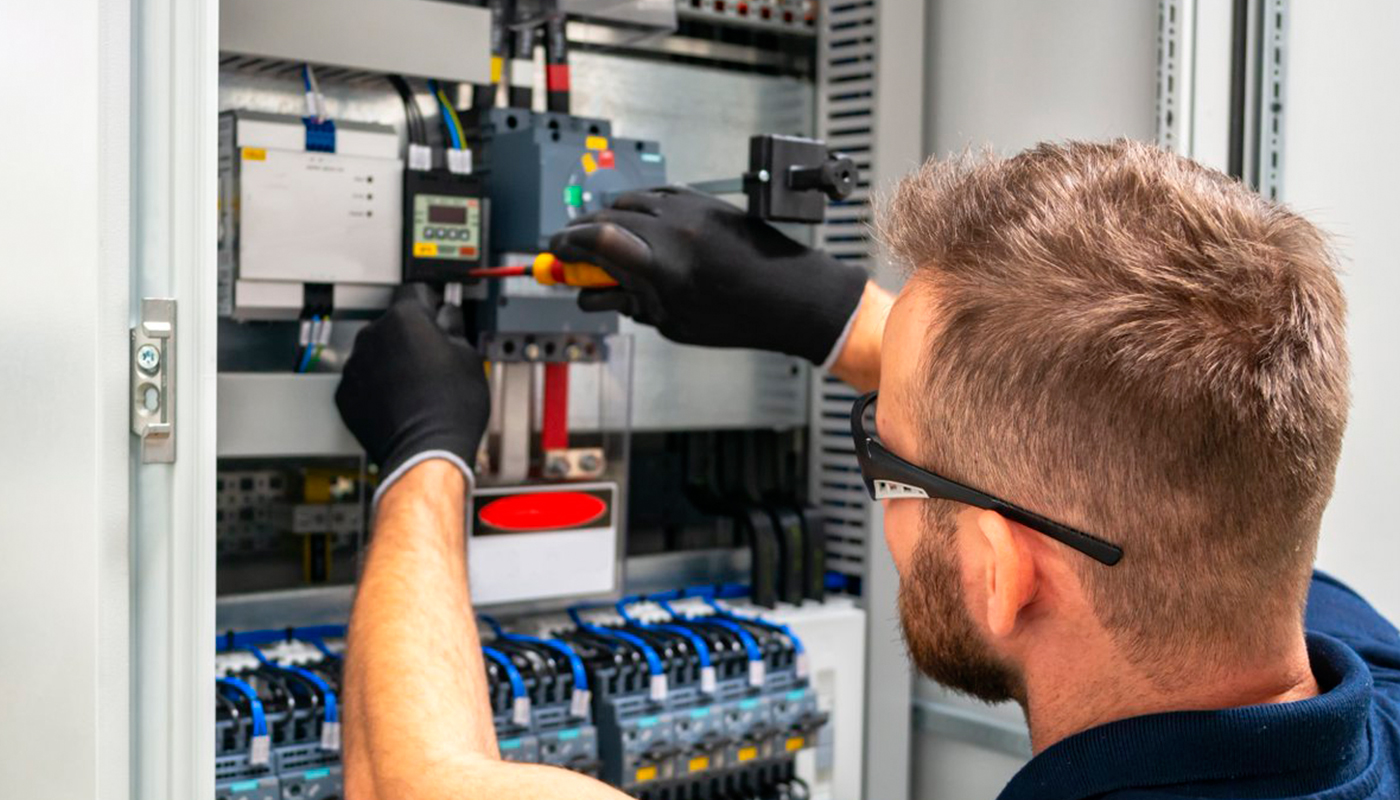 We use only professional equipment and tools, original spare parts, and high-quality consumables. Our technicians have 20 years of experience working with all types of household appliances from well-known brands. Specialists constantly improve their skills to provide you with high-quality services.
Frequently Asked Questions
During the operation of the freezer, there are always questions. But you know that you are not alone with your problems, our specialists are always there to help you with any questions. You can ask your questions directly to us.
Trust must be earned. And we have succeeded! We have more than 20 years of experience, and we know all the ins and outs of home appliances. We regularly improve our professionalism and use only original Whirlpool Freezer Repair parts. Furthermore, we are punctual and efficient and courteous to every customer. Our words and promises are not empty words.
If your freezer is running loudly, it could be because the evaporator fan motor has lost some of its lubrication. This causes the motor to rub against nearby surfaces, making grinding and loud noises. To fix this problem, call a Whirlpool Freezer Repair technician to replace the evaporator fan. 
There are a number of signs that the loss has been exceeded, and the cooling system needs to be refilled:
Blowing quality has decreased.

The air is cooling slowly.

There is a musty smell (evaporator not fully cooled).

Oily emulsion on refrigerant piping.

The indoor unit is covered with frost.
Do not wait until the loss of Freon reaches a critical level – it will lead to compressor failure. Call a Whirlpool Freezer Repair technician at home to charge the refrigerant.