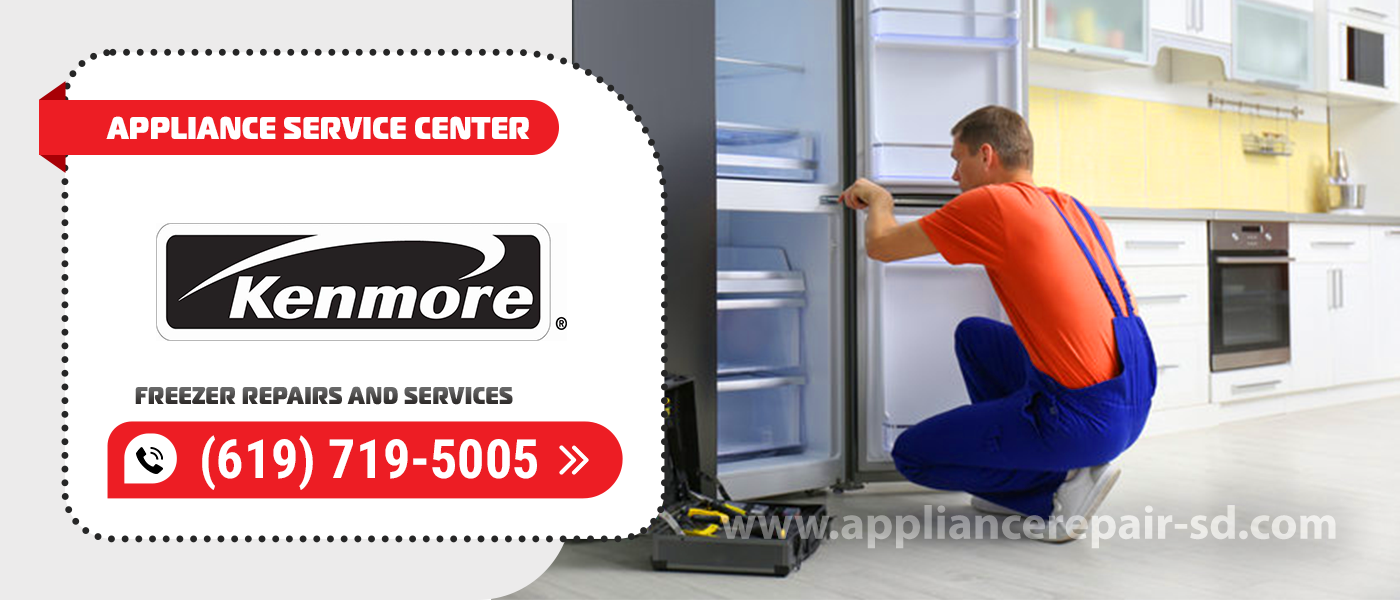 People who prefer to buy their appliances from trusted and reputable companies don't need repairs as often, but it gets more complicated when the warranty period ends or if the official service center is far away and it takes a long time to get there. At Appliance Service Center, we believe that people who choose premium electronics should also receive quality service, so we offer only the best Kenmore Freezer Repair in San Diego County.
Why this particular company?
Our Appliance Service Center performs Kenmore Freezer Repair and Service. We've been active since 2001 and have managed to establish ourselves as one of the leading organizations. Our highly trained technicians will make a home visit at the time of your choosing in the shortest time possible to fix any malfunctions.
Our engineers have years of experience on Kenmore Freezer Repairs. Our warehouse is fully stocked with replacement parts, so you can be 99% sure we'll fix it on your first visit.  To give you peace of mind, we offer a warranty in case problems arise in the future.
Should you need Kenmore Freezer Repair and Service, our service technicians will get it done in the shortest time possible.
They will perform equipment diagnostics and repairs of any complexity using only original parts of all brands. You only need to prepare your freezer for the arrival of a specialist:
Remove all the food stored in it.

Disconnect the power supply.

Remove excess moisture by wiping the inside dry.
With these preliminary procedures, it will take much less time to diagnose and Kenmore Freezer Repair. We value your time!
Major malfunctions
Failed freezer compressor motor
This usually occurs as a result of natural wear and tear from prolonged use of the unit, or due to excessive stress on the motor (for example, you put the freezer's thermostat on maximum "minus" in hot weather)
Signs:
In a dual-compressor freezer, the motor working for the freezer compartment will turn on for 5-10 seconds and then turn off immediately. Repair will consist of replacing the compressor.
Faulty freezer compartment air sensor
In this case, the control module does not receive information that the temperature in the freezer is below the set temperature and does not turn on the motor to cool.
Signs:
Motor works but pauses for a long time (for electronically controlled freezers). To solve the problem, call a Kenmore Freezer Repairs and Services technician to replace the sensor.
Failed freezer thermostat (thermostat)
A faulty thermostat does not inform the "brain" of the refrigerator that the freezer is warm, so the control unit does not switch the motor to cool the freezer or does not turn the motor on at all (in dual-compressor units).
Signs:
The motor works but pauses for long periods (for electromechanical refrigerators).

Thermostat needs to be replaced.
Freon leakage through steel circuit
This problem is characteristic of models with a freezer on the bottom and a "crying" evaporator in the refrigerating chamber. Because of the clogged drainage system, water accumulates under the fruit and vegetable drawers and flows to the top and front of the freezer. This is where the steel circuit, protected by plastic, runs. If the water finds micro cracks and gets through the plastic to the steel circuit, corrosion begins. This subsequently leads to holes through which Freon escapes.
Signs:
Rust on the cabinet around the freezer and/or the freezer was freezing weakly and now does not freeze at all Kenmore Freezer Repair will consist of sealing and refilling the system with Freon.
Malfunction in the control module
In this case, the refrigerator looks fine, but the freezer is not freezing because the "brain" of the unit is not giving the command to cool the freezer.
Signs:
Freezer does not work, no "additional symptoms".

Need to "relish" or completely replace the board.
Appliance Service Center of the highest quality and at the most affordable price is available to you 24/7! All you have to do is call for Kenmore Freezer Repair and Service or leave a request on our website, and the perfect solution is just around the corner!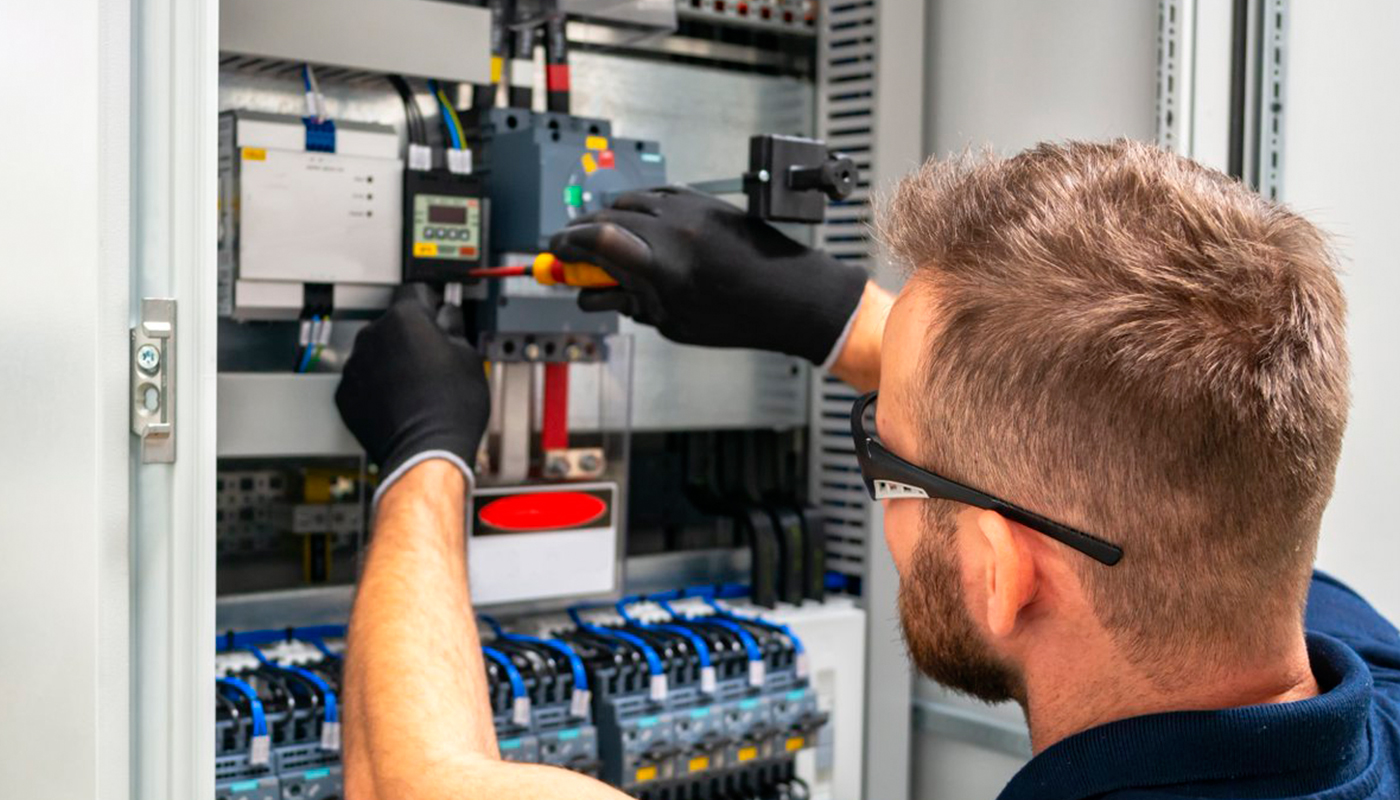 We use only professional equipment and tools, original spare parts, and high-quality consumables. Our technicians have 20 years of experience working with all types of household appliances from well-known brands. Specialists constantly improve their skills to provide you with high-quality services.
Frequently Asked Questions
Comfort consists of many components. One of them is getting a quick and complete answer to your question about freezer operation and breakdowns. Call or read online for answers to all kinds of questions.
We offer a 3-month warranty on all services and Kenmore Freezer Repair. This is first and foremost your peace of mind that you will not be left alone with your equipment and its breakdowns. During this period, you can at any time contact us and get free advice and assistance. Our specialists will promptly come to your home if necessary.
We have been in the business of professional repair and service for over 20 years. Over the years, each expert technician has thoroughly studied all the subtleties and nuances of various home appliances. You can order Kenmore Freezer Repair in one place, but you can also order any other appliance in your home. We have many years of success in this industry on our side. Promptness, quality, warranty, full service is what we guarantee to every customer. 
Are you faced with the choice of whom to turn to and who will help? The Internet is teeming with ads for appliance repair and service. But not all ads should be trusted and given preference. You should only trust your appliances to someone who knows and understands Kenmore Freezer Repair. Someone who will provide an official warranty on their work, explain in detail and make recommendations for future use of the equipment. Someone who has proven their professionalism and reliability over time.