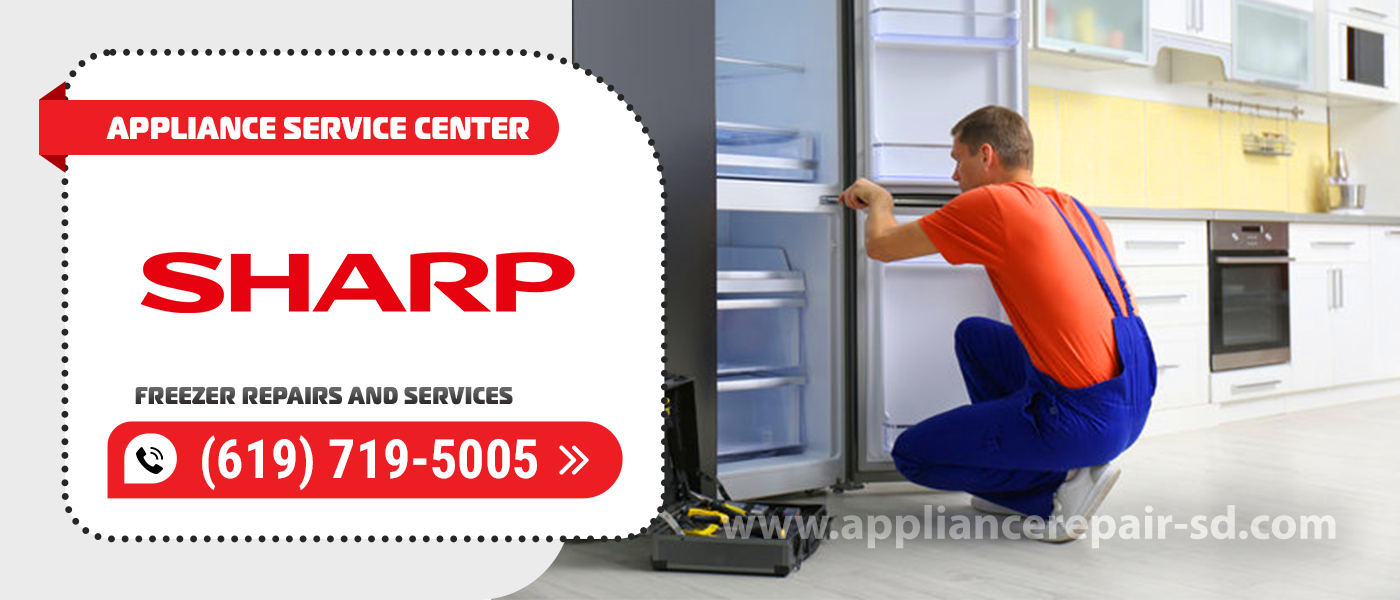 Even the most reliable and high-quality appliances can malfunction. Sharp freezers are no exception. When you need quality freezer diagnostics and repairs, contact the professionals at Appliance Service Center. It's not difficult for us to perform Sharp Freezer Repair in San Diego County at the highest level. And most importantly, reliably, and promptly.
We service and repair freezers of all well-known brands and models. But to avoid serious problems with such expensive equipment, you should regularly carry out its technical inspection. You can entrust such work to our specialists at Sharp Freezer Repair and Service. Since this is a job for professional technicians.
Our employees regularly attend refresher courses and gain new knowledge and experience. We employ licensed technicians with the latest and greatest appliances.
What our service center professionals offer you!
One of our time-tested professionals is our service center for service, installation, and Sharp Freezer Repairs. What we offer our customers:
A high level of professionalism.
All our engineers regularly train and upgrade their skills at the manufacturer's factories. Our licensed technicians understand all appliances. From the simplest to the newest and most sophisticated appliances.
Versatility of our technicians.
Over 20 years in business, our technicians have thoroughly examined a wide variety of residential and commercial appliances. Turning to us, you no longer must look for another service center for repair and service.
We only work with original parts.
We get the original parts you need for Sharp Freezer Repair and Service directly from the manufacturer. We always keep a stock of the necessary component parts in our warehouse. This affects the speed of work, and most importantly their quality. After all, original spare parts are of higher quality and with proper use will last longer.
Promptness of performance of works.
Our highly qualified specialists have everything at hand – the necessary and up-to-date tools, equipment, and spare parts. And there's no need to doubt the professionalism of our technicians. Sharp Freezer Repair takes one day in 90% of cases.
Warranty support for 90 days.
Another advantage that our customers get, when you order Sharp Freezer Repairs and Services from us you will get a three-month warranty. But our technician will do the job properly and reliably, and you won't have to come back to us again.
A personalized approach to every customer.
Our goal is to leave each customer satisfied and our equipment in good working order!  We teach our employees not only professionalism, but also the ability to communicate with customers and understand them.
Comprehensive maintenance of appliances.
Regular preventive maintenance allows you to significantly extend the service life of the device. Professional monitoring of performance, cleaning of technical units, replacement of consumables has the best effect on overall functionality. The best breakdown is the one that could be prevented.
Prevention of breakdowns
In order not to have to repair freezers, it is necessary to strictly adhere to all recommendations given by the manufacturer, namely:
Do not put the product near a heat source, you can connect it only directly into the socket, without the use of extension cords. Pulling the plug by the cord is not allowed. First you need to plug in the device, and then turn it on with the switch to avoid power surges.

Adhere to the instructions for loading the freezers. Do not overload, and it is very important to adhere to an even arrangement of food in the chamber.

Ventilation openings should be kept open and free of debris, dirt, and debris.

Regularly defrost the freezer, as recommended by the appliance manufacturer. If a layer of frost of more than 6 mm is frozen inside, unplug the freezer and perform an emergency defrost.
This will help your appliance to operate without repair for a long time.
time without repair. But if you need Sharp Freezer Repair, the professionals at our center will solve any of your problems.
Appliance Service Center is a company that cares about its reputation. Don't waste time! Order Sharp Freezer Repair and Service at our service center. You can read testimonials from our grateful customers on our website, Google, or Yelp. But the eloquence of all words will be the fact that our customers recommend us to their friends and acquaintances.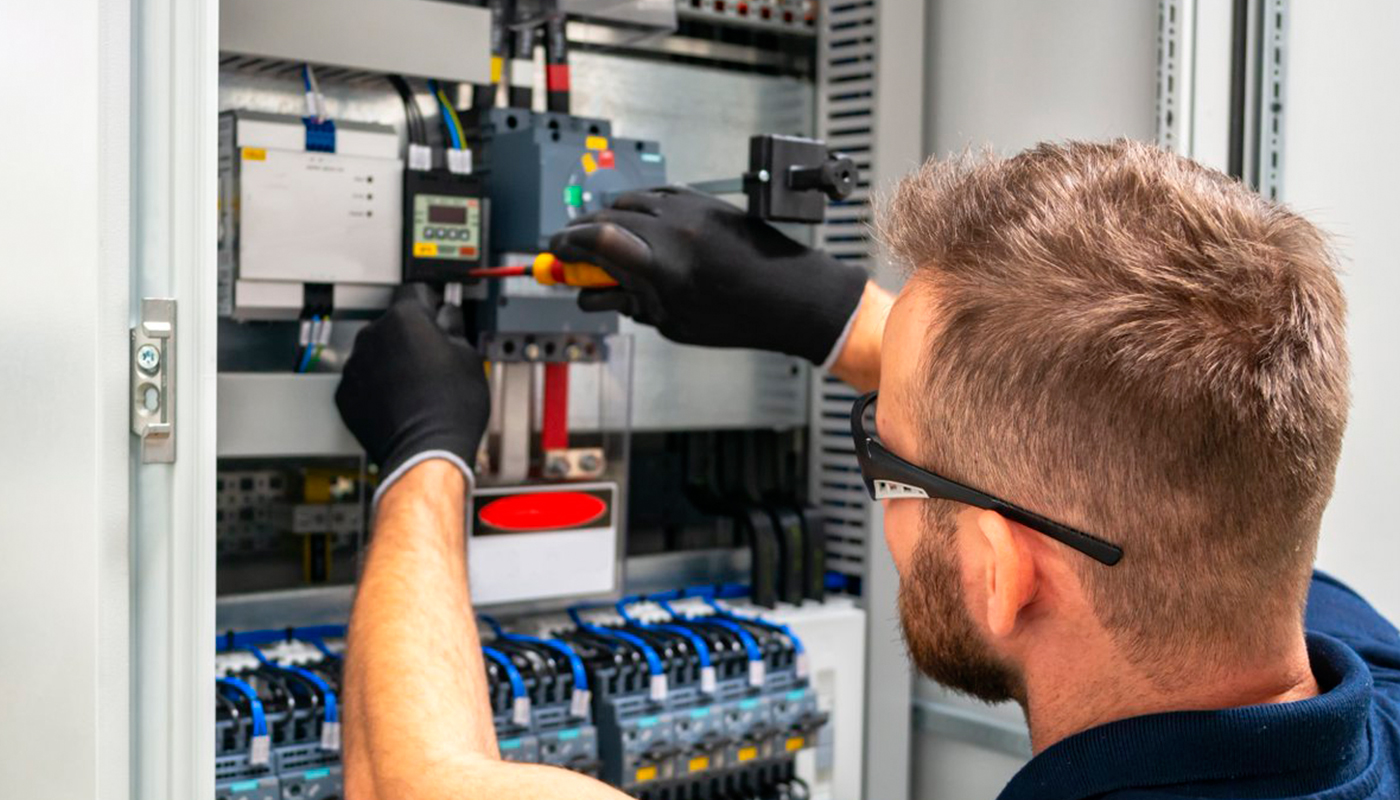 We use only professional equipment and tools, original spare parts, and high-quality consumables. Our technicians have 20 years of experience working with all types of household appliances from well-known brands. Specialists constantly improve their skills to provide you with high-quality services.
Frequently Asked Questions
In our service center, you can always get a comprehensive answer to any question. Remember – there are no stupid questions! There are silly things you can do if you ask a question in time and get an answer.
Freezer repair at our service center is available to everyone, and it is much cheaper than buying a new appliance. The price of Sharp Freezer Repair includes the work and the cost of parts that may be needed during the job. We don't charge for diagnostics or calling our technician if you order repairs from us. We take the parts directly from the manufacturer, so they come at the lowest prices. And we charge for the work as much as it costs.
We Sharp Freezer Repair is fast and reasonably priced, thanks to our own parts inventory. Our repair price is affordable because we work directly with appliance manufacturers. Faster, as we do not have to wait weeks for the necessary parts. We have a stock of the most commonly used parts. And most importantly, we work only with original components.
Time doesn't stand still, and neither do we. Our technicians are regularly apprenticed at state-of-the-art appliance manufacturers. They are fluent in the latest technology in repair and are familiar with all the latest appliances. Equipped with state-of-the-art diagnostic equipment and Sharp Freezer Repair. If repair is not technically possible at the customer's address, we have our own workshop, equipped with modern equipment and everything you need for the job.