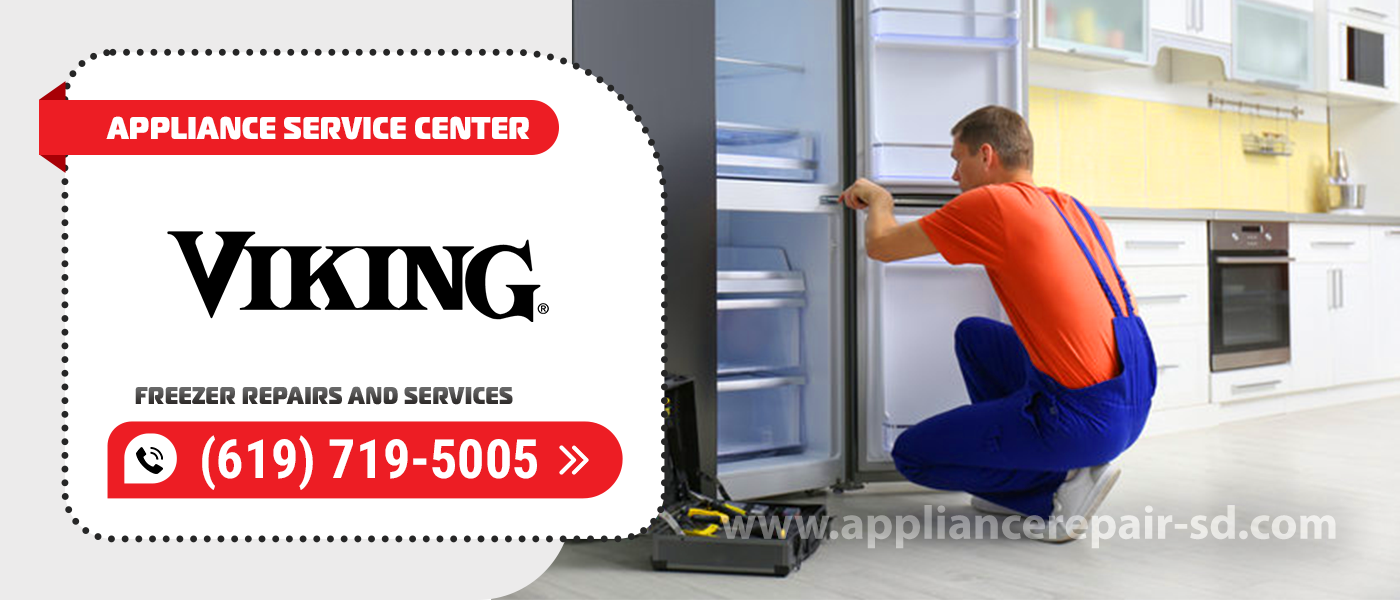 Your Viking freezer has stopped freezing or you have noticed some changes in its operation. In this case, procrastination with repair can lead to irreversible consequences and complete disposal of the missing products. Turning to the professionals Appliance Service Center you are guaranteed prompt repair. Most importantly, our technicians provide quality Viking Freezer Repair in San Diego County.
Since 2001, we've been providing professional repairs on a variety of household and commercial appliances of all well-known brands. Over the years, our staff has thoroughly learned the ins and outs of home appliances. It's not difficult for us to perform Viking Freezer Repair and Service with a quality guarantee.
What are the most frequent problems with freezer operation that people come to our service center with?
Freezer doesn't turn on / doesn't freeze.

Build-up of snow "coat" on the walls of the chamber.

Constant operation of the freezer. Continuous operation without interruption.

Insufficient freezing of food or, on the contrary, excessive freezing.

Appearance of water puddle (leak) under the appliance.

Appearance of an oily puddle under the freezer compartment.

Appearance of additional uncharacteristic sounds during operation of the freezer.

Displaying an error on the dashboard.

Leaky fit of the chamber doors in the enclosure.
All these problems and many others, which our customers address to us, we will readily eliminate. Our specialist will make an accurate diagnosis, determine the cause of the breakdown. And only then proceed to Viking Freezer Repairs.
Why do customers choose us!
Comprehensive approach. We repair from the simplest to the most complex appliances. We install, connect, service and repair appliances. 

Appliance repair from Appliance Service Center is high quality work in accordance with standards. We are responsible not only to our customers, but also to the appliance manufacturers.

We have a full staff of specialized engineers with over 20 years of experience. We can repair your equipment.

Professionalism of the entire team. We work quickly and efficiently with well-established technology. Ou

r Viking Freezer Repair and Service

technicians take regular refresher courses. We are familiar with all the new products on the appliance market.

We work with original parts from manufacturers. We install original components with original parts when we repair. This is a guarantee of quality, and they break down less often when used with care.

Promptness. After you leave an application on our site, you will be contacted by our manager to clarify the nature of the breakage and operating time. This is to prepare the spare parts that may be needed.

95% of our master comes to the customer on the day of the order or at a time convenient to him. A

Viking Freezer Repair

specialist quickly performs a diagnosis, determines the cause of the breakdown, and gets right down to fixing it. After all, we have everything at hand – the latest tools and necessary spare parts from the manufacturer.

We provide a warranty on our work for up to 3 months. Our handyman is responsible for the work done by

Viking Freezer Repairs and Services

. During this period, you can contact us at any time with any questions. But this is more of an exception. Our handymen know how to do their job well so that your freezer works reliably.

Support 7 days a week. Our service center is open every day. We have no weekends or holidays. Because the equipment can break down at any time.

Consultation of clients. We consult customers for free and only charge for our work. 

We do

Viking Freezer Repair

at the customer's home. This is convenient for the customer and speeds up the repair work.

Our prices for Viking Freezer Repair are as balanced as possible for the customer. We cooperate directly with the manufacturers of equipment and components. The prices are transparent and affordable.
Appliance Service Center will repair appliances of any complexity in a very short time. We repair modern appliances, as well as equipment with experience, guaranteeing a high quality of their work. We are close to the interests of the customer and his desire to restore the former comfort. Our Viking Freezer Repair and Service technicians will do their best to make sure customers enjoy our service and comfort. Quality is our end goal!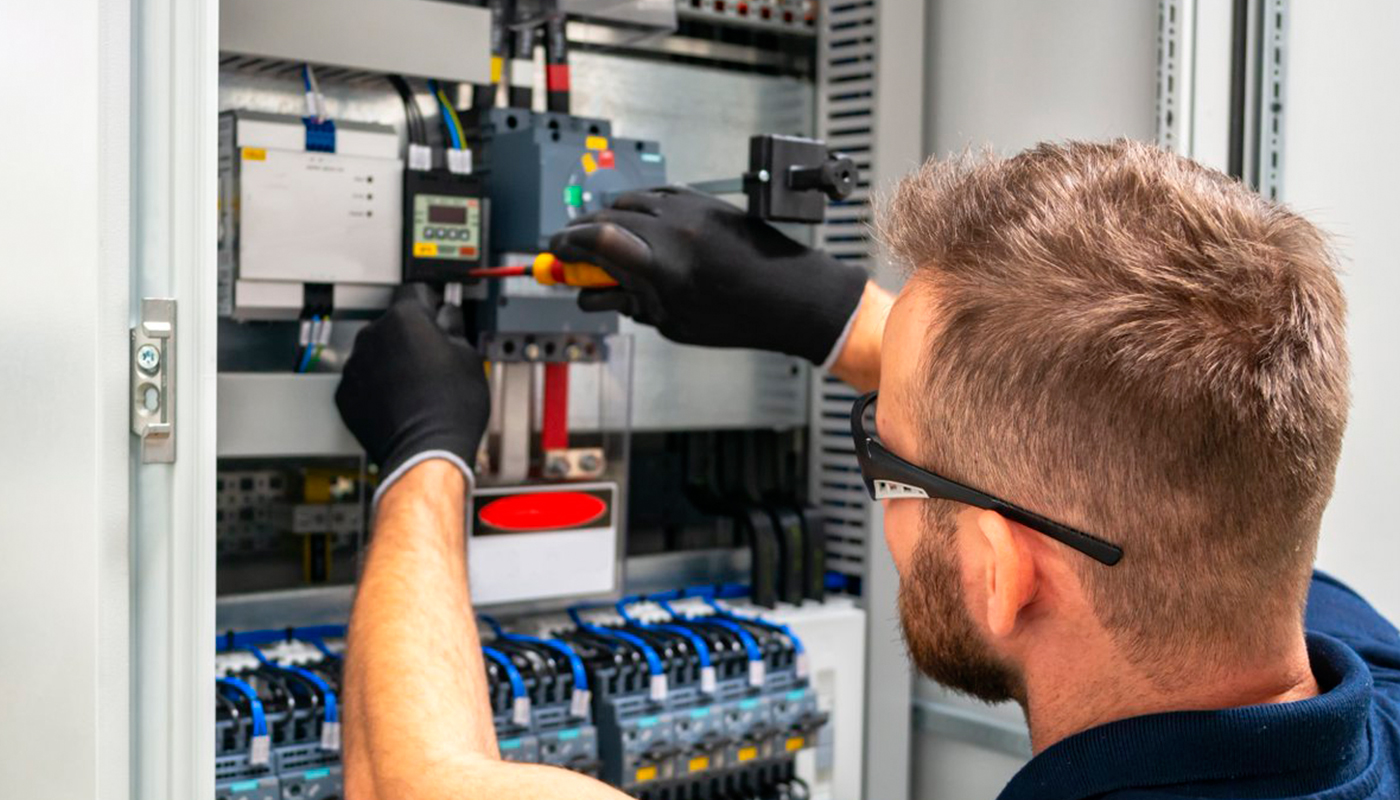 We use only professional equipment and tools, original spare parts, and high-quality consumables. Our technicians have 20 years of experience working with all types of household appliances from well-known brands. Specialists constantly improve their skills to provide you with high-quality services.
Frequently Asked Questions
The most asked questions and answers by professional professionals with years of experience working with appliances.
The specialists at our company for Viking Freezer Repair are exactly what it costs! You are bribed by the cheap price, but know – not everyone has specialized modern equipment, original spare parts and official warranty. And the main thing is that not everyone has the necessary experience and skills in qualitative repair of freezers. We have repeatedly had to correct the mistakes of others. 
Your appliances don't ask you for a convenient time when they break down. That's why we work seven days a week – no holidays or weekends. Order emergency Viking Freezer Repair from us with our online service. Requests on the site are accepted 24 hours a day, masters leave for a call every day. Place your order and our manager will call you back as soon as possible. Whatever the malfunction, we guarantee efficiency, pleasant cost and complete safety. 
Our motto is quality repairs and a satisfied customer. And we succeed in that. Our service center works openly. With testimonials from grateful customers, you can read on our website in the appropriate section or on Google and Yelp. Many customers have chosen us as a reliable, fast and comfortable Viking Freezer Repair service center. They recommend us to their friends and acquaintances.