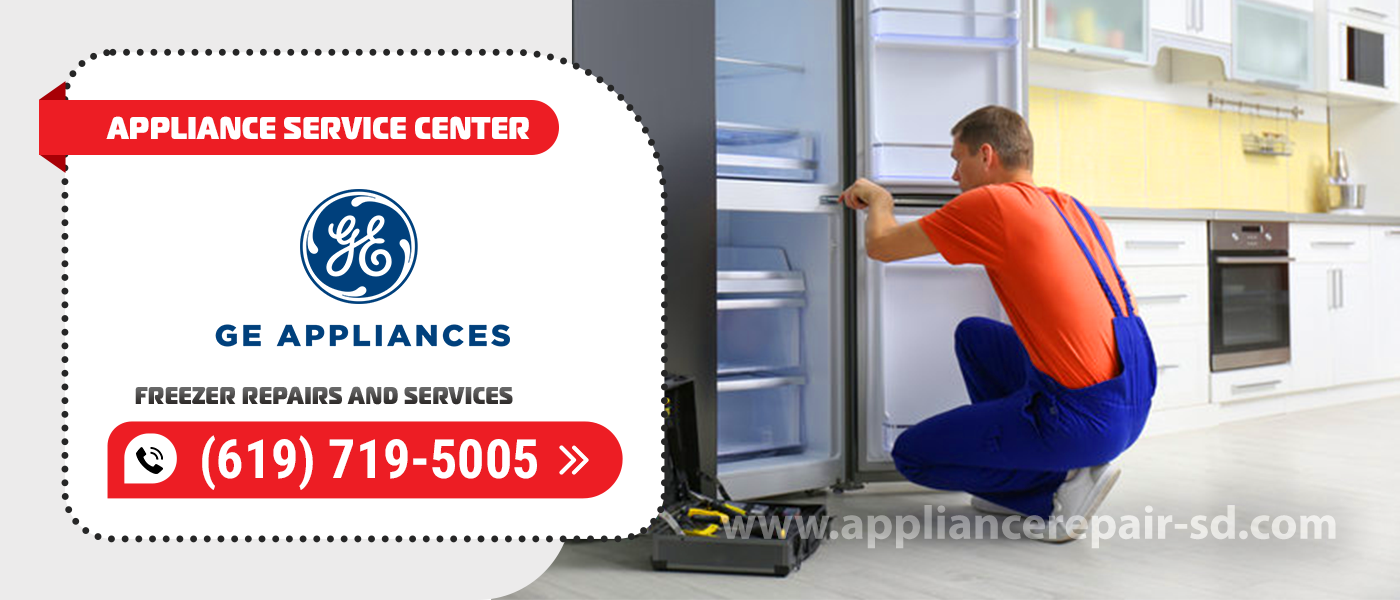 For people who prefer to buy their appliances from trusted and well-known companies, the need for repairs doesn't arise as often, but it gets more complicated when the warranty period ends or if the official service center is far away and it takes a long time to get there. At Appliance Service Center, we believe that people who choose premium electronics should also receive quality service, so we offer only the best GE Freezer Repair in San Diego County.
Why this company?
A freezer that makes noise, sweats, leaks, or intermittently turns on and off lets you know it needs repair or, worse, needs to be replaced.
Deciding what to do depends on how old it is and how much it will cost to fix. Generally, our GE Freezer Repair and Service recommends repairing the product if the cost of repair is less than half the cost of buying a new one.
Is GE Freezer Repairs a problem? If you contact our company, you'll forget about your problem because our technicians will solve it quickly and efficiently. A freezer malfunction, if not repaired promptly, will result in the loss of all frozen foods.
But we do our best to get rid of the unexpected problem as fast as possible, performing GE Freezer Repair and Service at home to save you from additional costs and troubles related to transportation of the freezer to the service center.
Our expert GE Freezer Repair technicians can help you with such, complicated problems. Just give us a call! We'll take care of all the other concerns and solutions to your freezer repair problem. Our professionals will quickly and accurately deal with a breakdown of any complexity.
It's important to remember that GE Freezer Repairs and Services should only be trusted by qualified professionals. All our specialists have years of experience repairing freezers, and what's more, we use only high-quality parts from well-known manufacturers in our work. This is the key to fast, accurate, and, most importantly, high-quality work.
The main malfunctions
Circuit damage and coolant leakage
There is a coolant pumped into the freezer's cooling system. This is a substance that boils at low temperatures and lowers the temperature in the freezer. The vapor is trapped by the condenser and pumped out by the compressor, burning off the gas.
If the coolant leaks, the freezer stops freezing completely and the temperature rises to room temperature. The circuit can be damaged for the following reasons:
Natural wear and tear – if the appliance has a long service life.

Mechanical damage – for example, if you are chipping ice from the freezer, use a knife and other sharp objects.

Rust on the body – corrosion can occur if the drain tubes are clogged: water droplets flow into the bottom of the appliance, can cause corrosion of the steel circuit and damage it.
The main signs that there is a refrigerant leak:
The compressor runs without pausing – the operating noise is smooth.

The back of the appliance is cold – the serpentine tube filled with refrigerant should be hot.
Control unit defective
The control unit is an element that modern models of freezers are equipped with. It has functions that allow you to regulate the temperature in the working chambers, and others.
The main signs that the control unit is defective are:
The display does not work or displays an error message.

The display is reporting a temperature that does not match the actual temperature.

The interior light does not come on when the door is open.

Freezer compartment does not freeze, its temperature is high.

No fan in the No Frost system is working, you can tell by no distinctive noise.

Compressor is not working.
Control unit must be replaced by a qualified GE Freezer Repair technician.
The freezer has stopped freezing
In most cases, it is not possible to repair a freezer that has stopped freezing on your own. It requires special knowledge and tools.
Turn off the power of the device, remove the food and call a specialist in the repair of freezers. If the appliance is under manufacturer's warranty – contact the seller, do not attempt to repair it yourself.
Appliance Service Center is available to you 24/7 at the highest quality and most affordable price! All you must do is call the listed phone number and ask for GE Freezer Repair and Service or leave a request on our website, and the perfect solution is just around the corner!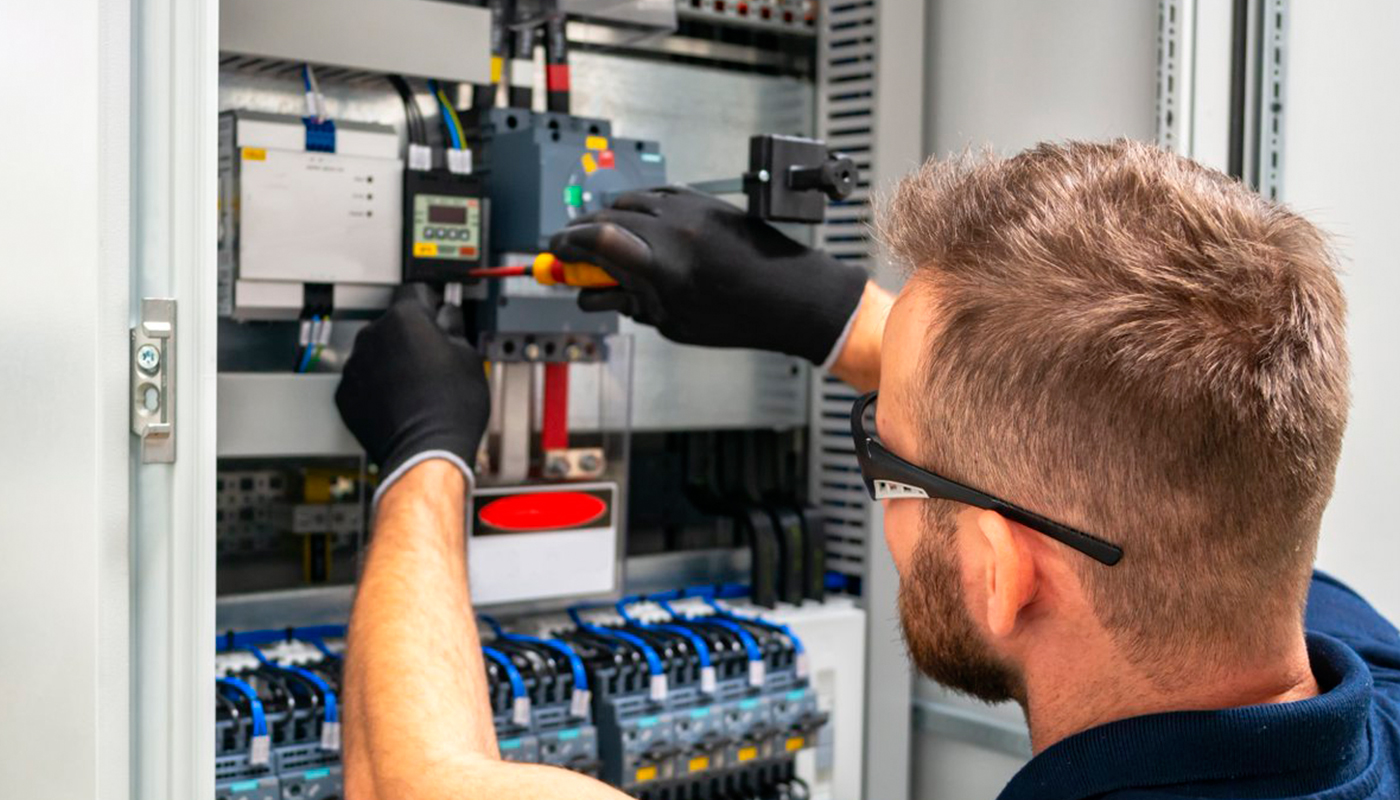 We use only professional equipment and tools, original spare parts, and high-quality consumables. Our technicians have 20 years of experience working with all types of household appliances from well-known brands. Specialists constantly improve their skills to provide you with high-quality services.
Frequently Asked Questions
If you have any questions, ask! We will try to answer them as quickly and accurately as possible. That's why we work 7 days a week.
More often than not, if your freezer hums but doesn't freeze, it needs a Freon charge or a temperature sensor replacement. But the hum can occur if the compression is lost. In this situation, a GE Freezer Repair technician will replace the power unit. You should also check to see if your appliance is level and if the freezer is in contact with other furniture and objects.
A freezer with no Frost is always dry and clean, with no ice, frost or condensation. Unlike de frost system, no Frost system cools the whole internal space of the freezing chamber evenly and doesn't require defrosting at all. But if that icy coat of ice starts to appear on the walls of your freezer – contact the experts at GE Freezer Repair and continue to enjoy your comfort.
Maintenance is the key to your freezer's longevity and trouble-free operation. GE Freezer Repair experts typically recommend that you have a freon check and refill every two years. This is due to the natural process of freon evaporation in the system.