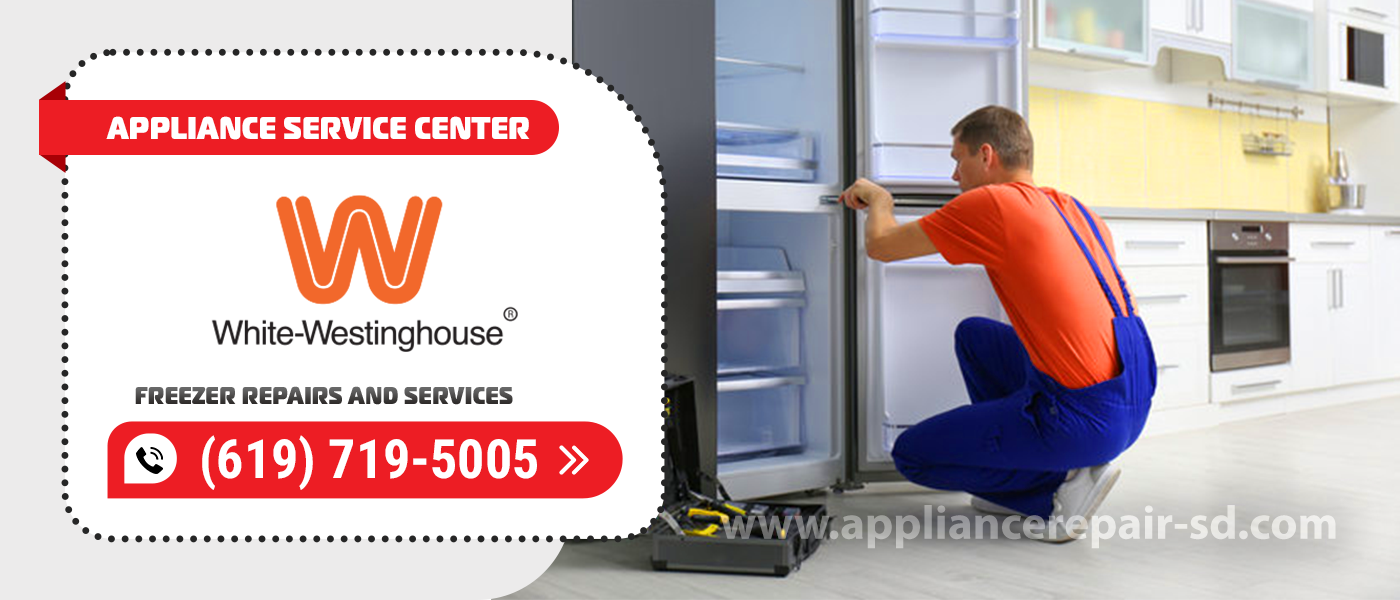 White-Westinghouse Freezer Repair
Appliance Service Center is a trusted appliance repair and service center. For more than 20 years, we've been professionally handling White-Westinghouse Freezer Repair in San Diego County. There's no breakdown that our experts don't know how to fix.
There are so many electrical appliances in today's apartments that many homeowners prefer to write down the phone number of experienced professionals in advance in case of a breakdown. Many have already come to appreciate the benefits of working with Appliance Service Center.
We always strive to provide fast and efficient service. We know that having a broken freezer at home can cause a lot of inconvenience, especially during the hot season. For every breakdown, our White-Westinghouse Freezer Repair and Service specialists approach it as if it were their own.
Our company performs White-Westinghouse Freezer Repairs in customers' homes. It doesn't matter to us what part of town you live in.
Urgent appliance repair at great prices
Not every appliance repair company is able to offer the best combination of price and service quality. In some cases, customers must take their appliances to the repair shop on their own. And then wait for weeks to fulfill the request.
We offer a completely different algorithm of work:
The customer fills out an application on the website or reports the problem by phone.

We call back to clarify a convenient time to visit the masters. We specify the brand and model of your device, the nature of the failure and the operating time.

The expert arrives at your home within a day from the moment the request is processed, carries out diagnosis and repairs your freezer.

After completing

White-Westinghouse Freezer Repair and Service

, owners are given a document that confirms the right to a post-repair warranty.
A post-repair warranty of up to 3 months is a testament to the quality of service provided by our technicians. Their vast experience and the ability to deal even with unusual cases help to quickly cope with the problem. In this case, the price of service and repair of household appliances is affordable for everyone.
Our service center makes White-Westinghouse Freezer Repair and other home appliances of all well-known brands. Repairing all home appliances makes us a one-stop service center.
What do we repair?
Our employees are constantly upgrading their skills, so they are well versed in the design features of all brands of models. If you need an appliance repair company that's ready to fix all appliances and digital devices, give us a call.
After all, we can quickly repair stoves and ovens, refrigerators and freezers, air conditioners and hoods. But in addition to household appliances, we also have experts in commercial appliances.
Why trust White-Westinghouse appliance repair to us?
Our professional technicians have been keeping up with manufacturer innovations regularly for over 20 years. They refine their expertise to give you the best possible service. Over the course of our work, we have restored countless different appliances to make life easier.
We offer our customers the best conditions and a lot of advantages, such as:
Free diagnostics.

White-Westinghouse Freezer Repairs and Services

at the customer's home.

Prompt repairs.

Three-month warranty on all services.

Our specialists work only with original components.

In-house delivery service if necessary.

Reasonable prices for the service.

Comprehensive approach to repair and service.
Contact our company, our White-Westinghouse Freezer Repair technicians will complete your order quickly and efficiently. We know how to fix any breakdown and how important our promptness is to you.
Appliance Service Center is a company that cares about its reputation and name. We work openly and transparently. And those are not just empty words. You can read the testimonials of our grateful customers on our website, Google, or Yelp. But the eloquence of all words will be the fact that our customers recommend us to their friends and acquaintances. Don't waste your time! Order White-Westinghouse Freezer Repairs and Services at our service center.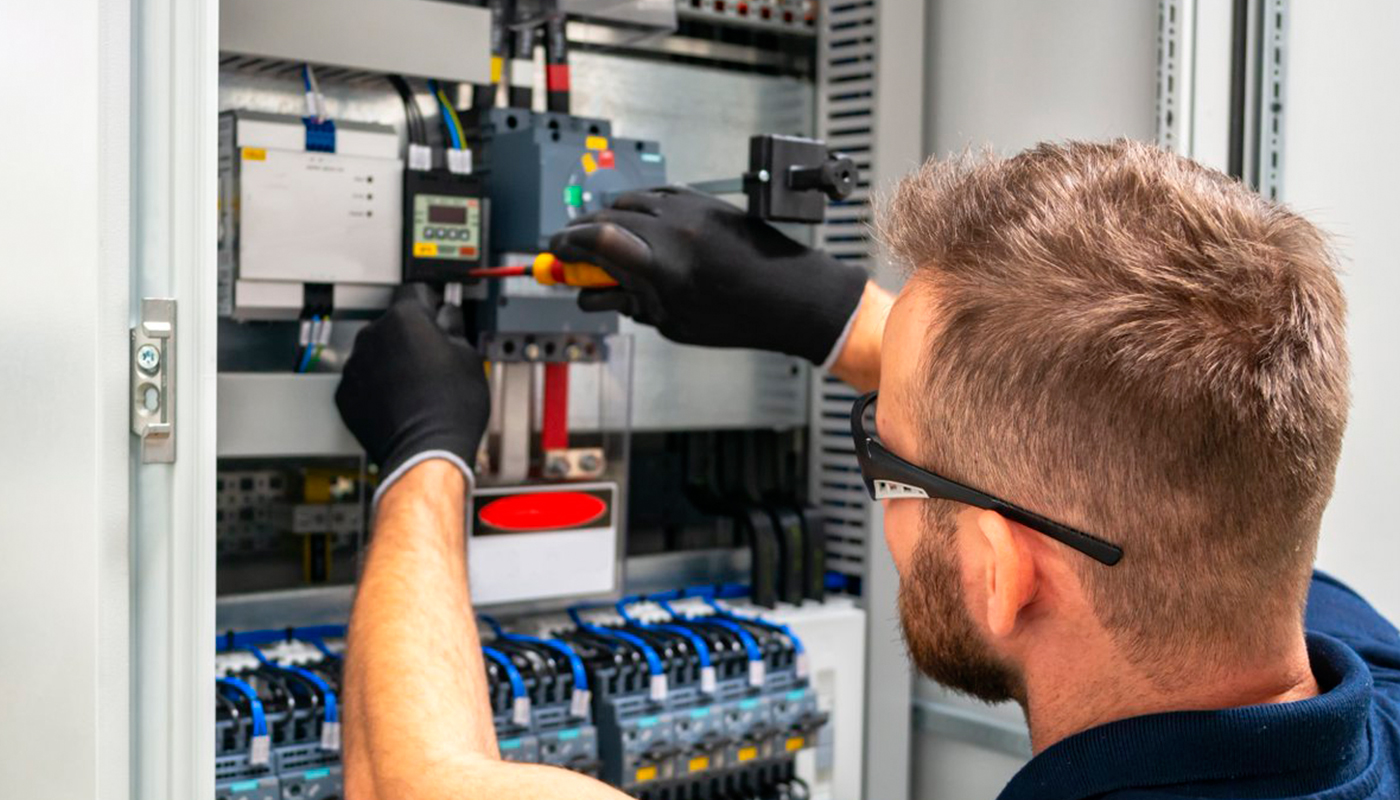 We use only professional equipment and tools, original spare parts, and high-quality consumables. Our technicians have 20 years of experience working with all types of household appliances from well-known brands. Specialists constantly improve their skills to provide you with high-quality services.
Frequently Asked Questions
Are you experiencing problems with your freezer and don't know what to do? Contact us on our hotline or read the answers from the experts on our website.
For example, reasons why your freezer works but doesn't freeze could be a failed fan, starting relay, temperature sensor, or compressor/motor. The freezer does not reach the set temperature often also, if there was a leak of cooling gas in the system – freon. A White-Westinghouse Freezer Repair technician can accurately understand the cause and fix the problem.
First, check if the freezer is plugged in and if there is any current in the mains. The second is to check if the temperature control is in the right position. This is something you should do before calling a specialist at home. But if that doesn't help – contact a professional service center. Most likely, the temperature sensor has failed, or the compressor has burned out. The technician will diagnose and White-Westinghouse Freezer Repair. For the professionals at our service center, it won't be difficult to get everything done promptly and with a quality guarantee.
Refilling a freezer unit with Freon is a fairly quick and uncomplicated procedure. Typically, it takes about 1–2 hours for White-Westinghouse Freezer Repair professionals to do it. But do not ignore the importance and significance of this process. The efficiency and longevity of your freezer depends on it.