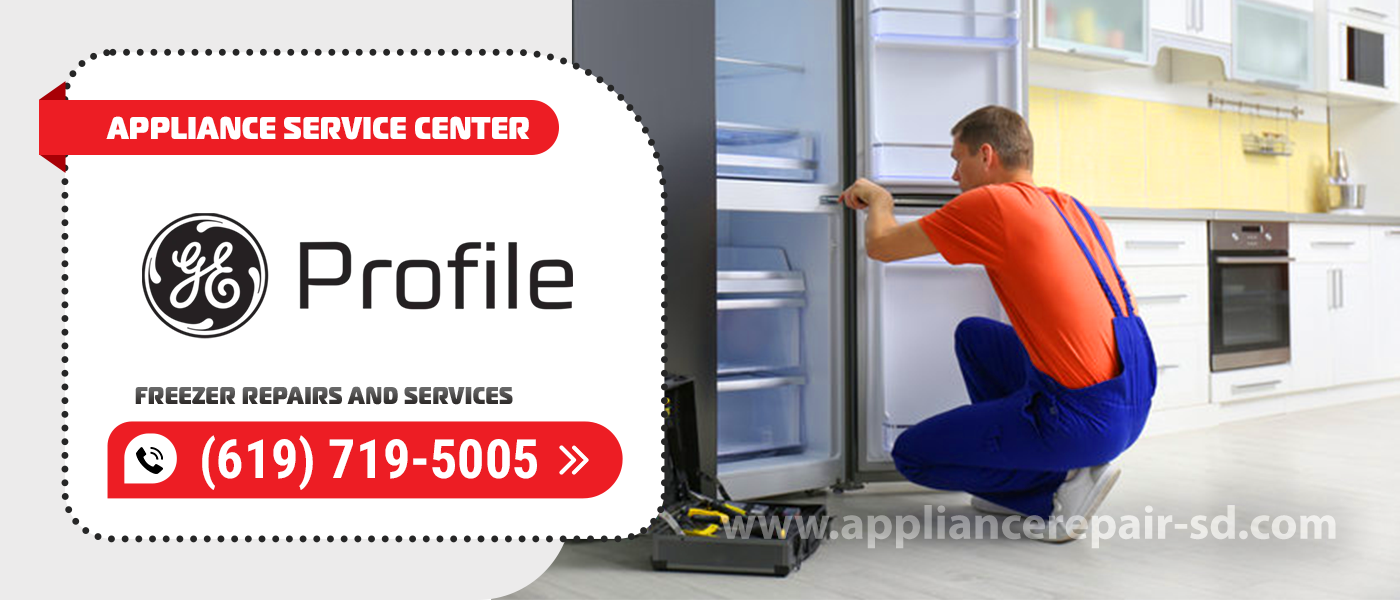 GE Profile Freezer Repair
People who prefer to buy their appliances from trusted and reputable companies don't need repairs as often, but it gets more complicated when the warranty period ends or if the official service center is far away and it takes a long time to get there. At Appliance Service Center, we believe that people who choose premium electronics should also receive quality service, so we offer only the best GE Profile Freezer Repair in San Diego County.
Why this company?
Reasonable GE Profile Freezer Repair and Service inevitably involves having technicians with extensive experience. We have a team of professionals made up of experts in their field and have been in the refrigeration service market for over 20 years.
Our masters will reveal and operatively repair the problem, replace the thermal insulation, repair electronic modules. Also, fix the freon leak, adjust the sensor, repair the evaporator, heater and so on.
GE Profile Freezer Repairs requires a technician with experience and professional skills. As an unskilled or inexperienced technician can cause even more damage to the freezer – this will inevitably increase the cost of repair by several times.
To avoid such situations, if even the slightest malfunction is suspected, it is necessary to call qualified engineers urgently and avoid GE Profile Freezer Repair and Service to inexperienced technicians.
We are a company that specializes in performing freezer maintenance. Contact us at the phone number listed on our website for details. All employees of our service center have wide experience and have a great number of repaired freezers in short terms, with usage of original spare parts recommended by the producer.
Our skilled technicians will perform GE Profile Freezer Repair. When you turn to true professionals, you will forget about your freezer malfunction for years to come.
Major malfunctions
Compressor motor pauses too much
Figuring out why your freezer isn't working, examine the compressor. When there are breakdowns, this mechanism either runs all the time or turns on at long intervals. Lack of scheduled defrosting can cause problems with the compressor.
Breakdowns in the capillary system
If the freezer refrigerator does not work, the cause of the violations may hide in the capillary system. This occurs due to clogs. Debris particles, drops of moisture and oil get into the tubes. In this case, the cooler does not reach the necessary condition and the food does not freeze.
The problem with the lower chamber in the refrigerator occurs when there are clogs in the drainage system. As a result, melt water does not pass through and collects in the freezer compartment. After that, corrosion processes occur. Only a GE Profile Freezer Repairs and Services technician can handle such a problem.
Automation and electronics problems
Every freezer has an air sensor mechanism that helps maintain optimum temperatures. If it fails, it does not freeze properly. The electronics transmit the wrong data, and the compressor doesn't start on time.
Poor freezing is a sign of a breakdown in the mechanical equipment or problems with the buttons. Some models have problems with timers. To solve it, you need to turn the regulator a couple of degrees.
Signs such as these will help determine the problem:
Prolonged interruption in motor operation.

The appearance of incorrect information on the display.

Formation of ice on the surfaces of the refrigerator compartment.
Mechanical and chemical damage
When using freezer units, mechanical type damage such as cracks and holes appear in the housing. This can be caused by such things as improper use, careless shipping, or the use of low-quality materials. Damage can cause air to get inside. As a result, freezing efficiency is reduced. For GE Profile Freezer Repair, contact a professional.
Appliance Service Center of the highest quality and at the most affordable price is available to you 24/7! All you must do is call the listed phone number and ask for GE Profile Freezer Repair and Service or leave a request on our website, and the perfect solution will be here in no time!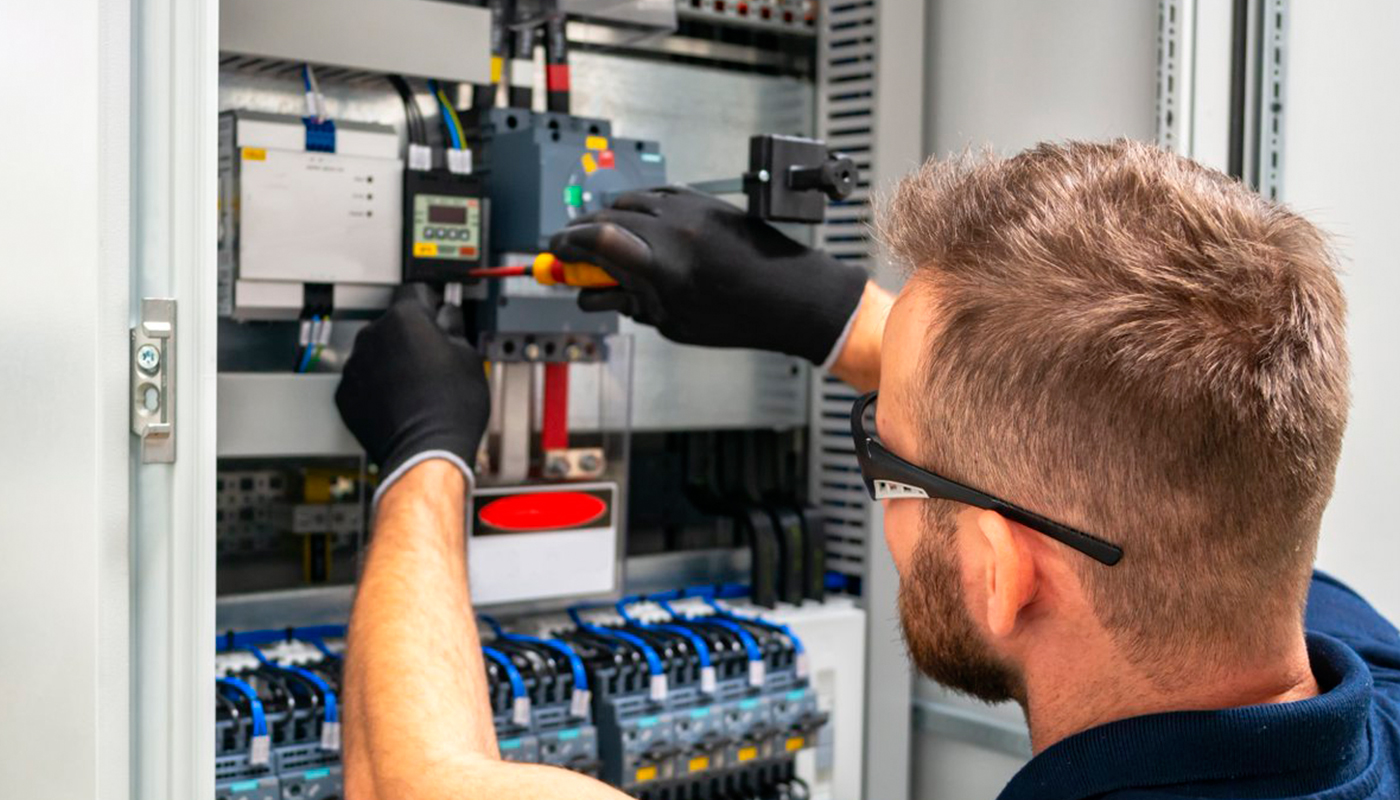 We use only professional equipment and tools, original spare parts, and high-quality consumables. Our technicians have 20 years of experience working with all types of household appliances from well-known brands. Specialists constantly improve their skills to provide you with high-quality services.
Frequently Asked Questions
Your questions are our answers. Everything we know about freezer operation, maintenance, breakdowns and repairs – we'll tell you and even show you.
Our service center has been in business for over 20 years. We work openly, and we take care of our name and reputation. And those are not just empty words. You can read the testimonials of grateful clients on our site in the corresponding section or on Google and Yelp. Our motto is to leave each of our clients satisfied. And we succeed in this. Many customers have chosen us as a reliable, prompt and comfortable GE Profile Freezer Repair service center. They recommend us to their friends and acquaintances.
Calling a GE Profile Freezer Repair technician is the right thing to do when your expensive household appliance malfunctions. Don't try to troubleshoot your appliances on your own. Modern appliances require a special knowledge and approach, otherwise you risk losing your freezer altogether. And the main thing is that it can be dangerous for your life and the lives of those who will then use it.
You don't have to worry about getting your freezer to our repair shop. All you need to do is contact our consultants and order a home visit. This is one of the many great deals we offer at our service center – GE Profile Freezer Repair at home. Transportation of heavy equipment to and from our workshop is dispensed with. Our technicians are able to professionally repair a breakdown of any complexity in your home.