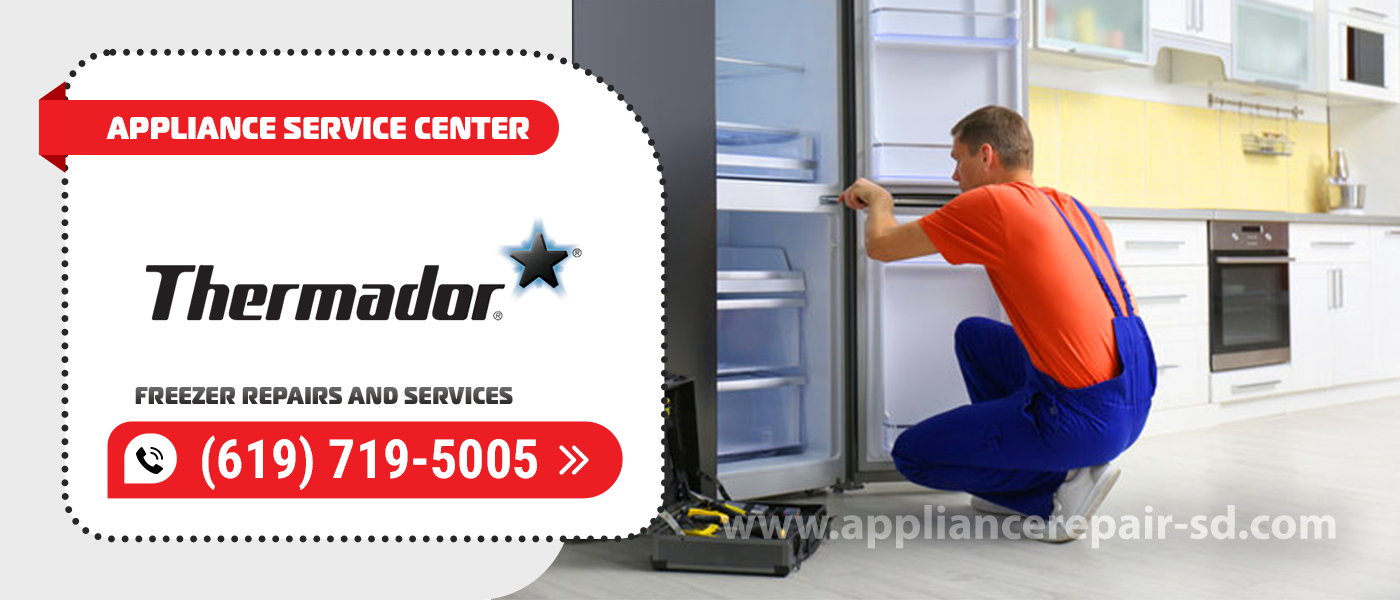 It is very difficult to imagine a modern kitchen without a freezer. And without other home appliances as well. Especially trusted is the Thermador freezer. But even the most reliable and high-quality appliances can break down. And in such cases, it is better to entrust the repair to the professionals of the Appliance Service Center. We have been studying the home appliances thoroughly for 20 years and we know exactly what can break. Best of all, we can perform quality Thermador Freezer Repair in San Diego County of any complexity.
Any modern home appliance is a solid purchase, so in the event of a breakdown, you shouldn't skimp on the services of a technician. It is better to order a professional Thermador Freezer Repair and Service, which will feature the highest quality of service. The key to your continued safety in using the equipment, as well as the subsequent warranty on all the repair services rendered.
In our many years of experience, our technicians have seen many breakdowns of varying degrees of complexity. We have witnessed the evolution of a single household appliance. For our Thermador Freezer Repairs technicians, there is no breakdown they can't fix.
What are the most frequent breakages that people come to our service center with
The thermostat is out of order.
A faulty thermostat mistakenly signals that it is not cold enough in the freezer compartment. This "forces" the motor to run hard. The back wall of the unit does not have time to thaw, and a snow "coat" form on it. Replacement of the temperature sensor is necessary.  An on-site diagnosis will identify the problem, and a Thermador Freezer Repair and Service technician will fix it.
Most often the refrigerant leaks in the locking joints (in the places of factory soldering) or in the "weeping" evaporator in case it is affected by corrosion.
As a result of a leak, the freezer motor begins to run non-stop. It is necessary to fix the leak and refill the system with freon.
There is a partial blockage in the capillary piping.
A clog in the capillary tube leads to a disturbance in the circulation of freon. The cause of the clog is thickened machine oil when heated, which is present in the system along with the freon.
The freezer does not cool well, the unit's motor runs without shutting down. At the same time a snow "coat" has formed on the back wall of the freezer, and the unit's compressor is very hot. You need to clean the system, refill it with freon, as well as check the oil and if necessary, change it. In this case, you need the help of a

Thermador Freezer Repair

technician who has the appropriate experience.

The rubber door seal has worn out.
Warm air is getting inside the unit due to wear. At the same time, the freezer motor barely shuts off, trying to lower the increased temperature. At this breakage it is important to replace the seal, and the sooner the better.
The freezing of the insulation of the freezer compartment has occurred.
Typically, freezing occurs due to a breach in the thermal insulation because of it getting wet from condensation. It is necessary to cut out the frozen section of insulation and replace it with a new one. This breakdown should be entrusted to a Thermador Freezer Repairs and Services specialist.
Why customers choose us
The Internet is replete with an abundance of appliance repair offers, but you shouldn't trust everyone. After all, not everyone can offer several benefits that are very important when it comes to your comfort and your expensive appliances.
What we offer our customers:
We work with the latest equipment to diagnose and repair appliances.

We guarantee the safe operation of your appliances after our repairs.

We work quickly and accurately with both diagnostics and repairs.

We have licensed technicians with years of experience on staff.

We use only original replacement parts. This is the key to a quality

Thermador Freezer Repair

.

Our specialists, after repairing, will give you a three-month warranty on all types of work performed.

The technician leaves at any point on the city map. 95% of the master proceeds to work on the day of order.

Convenient schedule. We work seven days a week, without holidays and weekends.
Turn to the specialists of Appliance Service Center, you are guaranteed quality and prompt repair. Our Thermador Freezer Repair and Service technicians regularly improve their professionalism, and they have thousands of serviceable units under their belt. And the warranty we provide is more for your peace of mind. We know how to repair your freezer so that it will work reliably for years to come.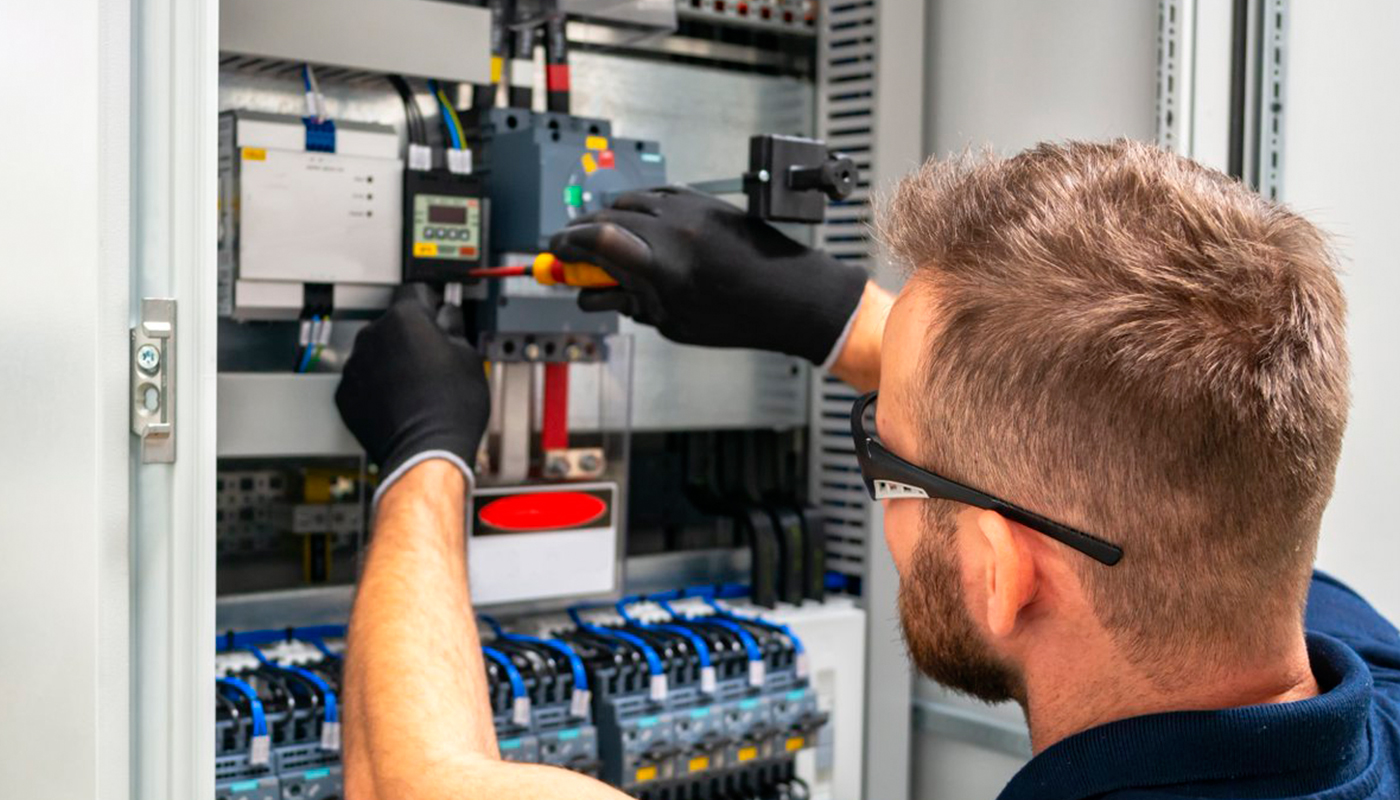 We use only professional equipment and tools, original spare parts, and high-quality consumables. Our technicians have 20 years of experience working with all types of household appliances from well-known brands. Specialists constantly improve their skills to provide you with high-quality services.
Frequently Asked Questions
Answers and questions from specialists with many years of successful experience in repairing and servicing freezers of all well-known brands and models.
Freezers are notable for their quality and reliability, given their intensive and constant operation. But nothing lasts forever. The technique is prone to break down for a number of reasons – wear and tear of parts over time, violation of the rules of operation, mechanical damage and voltage fluctuations in the network. None of that is a problem when you have our Thermador Freezer Repair technicians by your side, ready to fix any breakdown. 
A specialized center that is trusted by the equipment manufacturers themselves is worth trusting. There are many ads and offers on the Internet, but not everyone will be able to offer you what we offer. More than 20 years of experience in repair and maintenance, a modern approach to diagnostics and Thermador Freezer Repair. We only use brand name parts in our work and provide 3-month warranty service. 
If you care about your appliances, you shouldn't use a broken freezer. If you notice freon leakage (oily puddle on the floor or nonstop compressor work). Timely diagnostics and Thermador Freezer Repair will help to fix the problem at an early stage. Practice shows that the earlier the problem is detected, the easier, faster and cheaper it is to fix. Freon's leakage is dangerous because over time the compressor will burn out. While it is inexpensive to fix a freon leak and fill the system, it is expensive to replace the compressor.