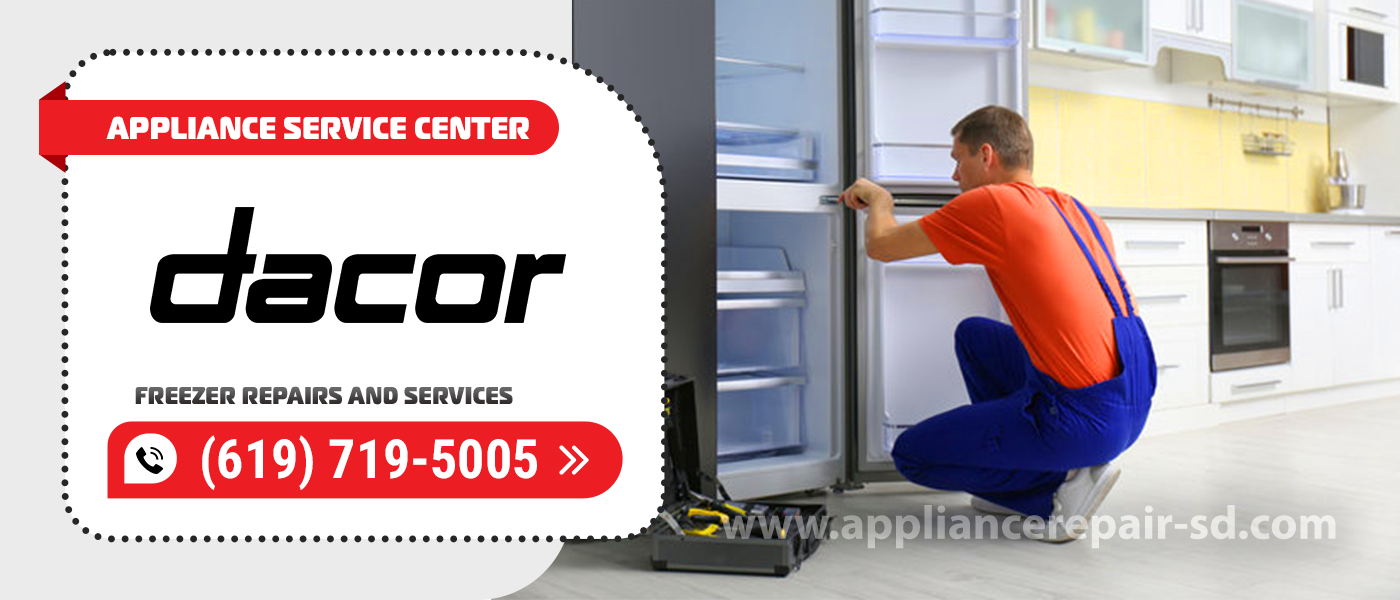 People who prefer to buy their appliances from trusted and reputable companies don't need repairs as often, but it gets more complicated when the warranty period ends or if the official service center is far away and it takes a long time to get there. At Appliance Service Center, we believe that people who choose premium electronics should also receive quality service, so we offer only the best Dacor Freezer Repair in San Diego County.
Why this company?
There's nothing worse than a broken freezer, especially if you've just restocked. The specialists at our firm specialize in Dacor Freezer Repair and Service of all models. So, if you have a problem with your freezer, contact us.
Our engineers have years of experience in Dacor Freezer Repairs. Our warehouse is fully stocked with replacement parts, so you can be 99% sure we'll fix it on your first visit. To give you peace of mind, we offer a warranty in case future problems arise.
Schedule a visit from our Dacor Freezer Repair and Service technician today, at a time that's convenient for you. You can also take advantage of our quick and easy online reservation form.
Our Dacor Freezer Repair technicians are available for same-day or next-day calls, so if it's an emergency, they can get to your home quickly.
Major malfunctions
It doesn't hold the temperature.
Another common reason for calling service centers is when the freezer doesn't hold the set temperature. Some of the most likely causes of the malfunction include:
Damage to the door seals or deterioration of the canopies.

Breakdown of temperature sensors.

Freon leakage.

Compressor failure.
Also, the thermos regulator, which is responsible for maintaining the optimum temperature mode, may be broken. Failure can be caused by a sudden voltage drop in the electrical system. In some cases, the capillary can be clogged, because of which the refrigerant simply does not reach its destination, in this case, the excess Freon, most likely, will settle in the condenser. Only a Dacor Freezer Repairs and Services technician can deal with such a problem.
The freezer won't turn off
When your freezer isn't cold enough, a technician will check to see if its cooling system is working all the time. There may be a problem with the door gasket. If, on the contrary, the unit is cold, but its system still does not turn off, the master will check the operation of the thermostat and temperature sensor. He will make a replacement of the faulty mechanism.
The freezer makes unusual noises
A freezer in good condition usually only makes a low noise. The compressor usually hums when the coolant is pumped. System noise, which is heard when maintaining the desired temperature, may also be noticeable.
For any noise like a crunch, knock, or metallic squeal, a technician will check the condition of the compressor and fan. High room temperatures can compromise the performance of your freezer. You should not place it near an oven or radiator.
The freezer is covered in frost
Frost is caused by condensation and subsequent freezing of moisture in the hot air. If a buildup of snow has been noticed in the freezer, it is possible that hot air is leaking because the freezer door is opened too often. The door gaskets may be faulty or cracked. A Dacor Freezer Repair technician will check and replace the gasket.
Hot freezer walls
The motor alternates between a cooling phase, where it spins, and a pause phase, where it stops. As a result, the temperature inside is not constant and has slight variations. When it is hot in the summer or there is a lot of food inside the freezer, then the temperature rises.
The compressor must put more effort into cooling and starts running at full speed. So don't be surprised: that energy it must use paradoxically generates a lot of heat, which can be felt when your hand rests on the unit: it's hotter.
Appliance Service Center of the highest quality and at the most affordable price is available to you 24/7! All you must do is call the listed phone number and ask for Dacor Freezer Repair and Service or leave a request on our website, and the perfect solution is just around the corner!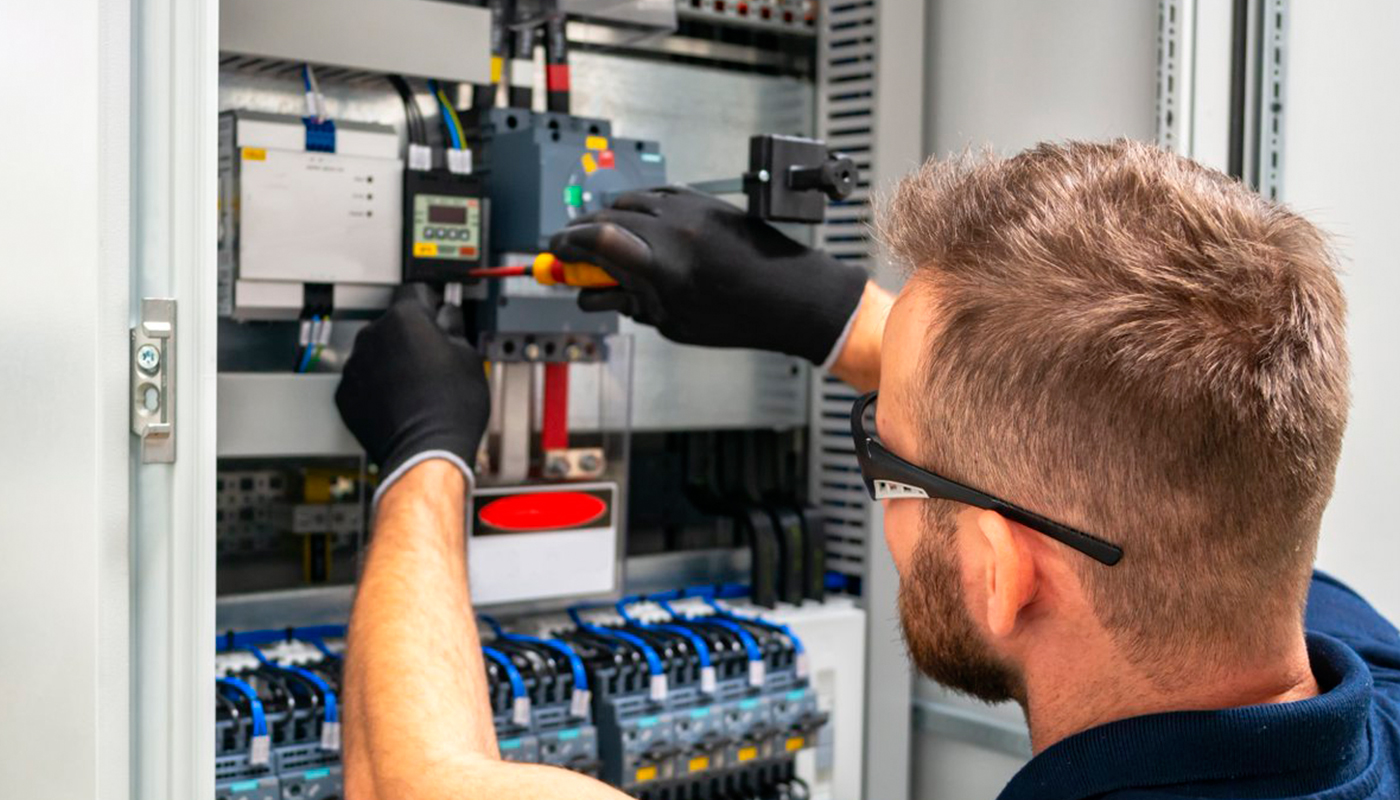 We use only professional equipment and tools, original spare parts, and high-quality consumables. Our technicians have 20 years of experience working with all types of household appliances from well-known brands. Specialists constantly improve their skills to provide you with high-quality services.
Frequently Asked Questions
If you want a professional answer to your question, visit our website or call our hotline.
If your freezer doesn't freeze after defrosting, it's an indication that the Freon in the system isn't enough. In other words, you turn on the freezer after all the defrosting activities, it starts working, but the compressor runs without stopping. And there is no temperature drop inside the chambers. Dacor Freezer Repair would be to charge the Freon.
In the instruction manual for the freezer, the manufacturers specify how many times per year you need to defrost this appliance. The optimal frequency of defrosting the freezer is once or twice a year. This will keep your appliances working properly and consume moderate amounts of electricity. Our Dacor Freezer Repair experts recommend that you don't ignore the manual when operating it.
If there is a Freon leak, it can be indicated by these signs: 
Intense uniform operation of the compressor with infrequent interruptions or without them.

Increased temperature in the chambers and difficulty in reaching the set point.

Oil puddles on the floor under the compressor and traces of oil on the condenser.

If you find similar signs in your freezer, don't delay with

Dacor Freezer Repair

. It will save your compressor from burning out prematurely.